Kinh tế
Distinctive imprint of Vietnamese people
Along with the maturity, richness and uniqueness in terms of content, economic experts are especially impressed with the events organized by Dan Viet electronic newspaper. In particular, the unique feature that leaves the most impression is the annual "year-end economic seminar" program.
Meeting place for leading economic experts
Sharing with Dan Viet, Dr. Le Xuan Nghia said that he is a senior in the economic field, has traveled to many places, participated in many seminars, conferences, and talks as a speaker and "audience", but he highly appreciates the program. The "year-end economic talk" program has been held annually for the past 5 years by Dan Viet electronic newspaper. This is an event with the participation of many leading economic experts in all fields from agriculture, banking, finance, import and export,….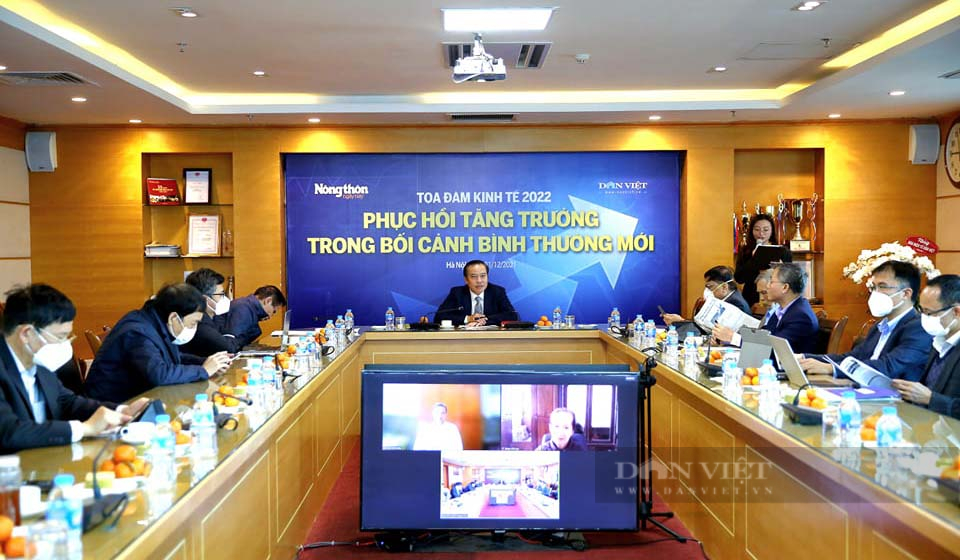 "Organizing seminars and conferences is now a growing trend in many newspapers, but Dan Viet's "year-end economic seminar" program is different because it has the participation of experts in meetings and exchanges. industry leaders in all fields of the economy. Here, experts can all speak for themselves. Contributions are brief, concise, and no frills," said Dr. Le Xuan Nghia said.
In addition, the topics of the "year-end economic talk" program were selected by Dan Viet, according to Dr. These are all "hot" issues, current affairs and "paint a relatively real picture of the economy during the year".
Here, experts participated in voting for typical events and discussions and suggestions helped the organizers complete 10 typical events of the year. Besides, the economic picture next year is also forecasted by experts and suggested solutions.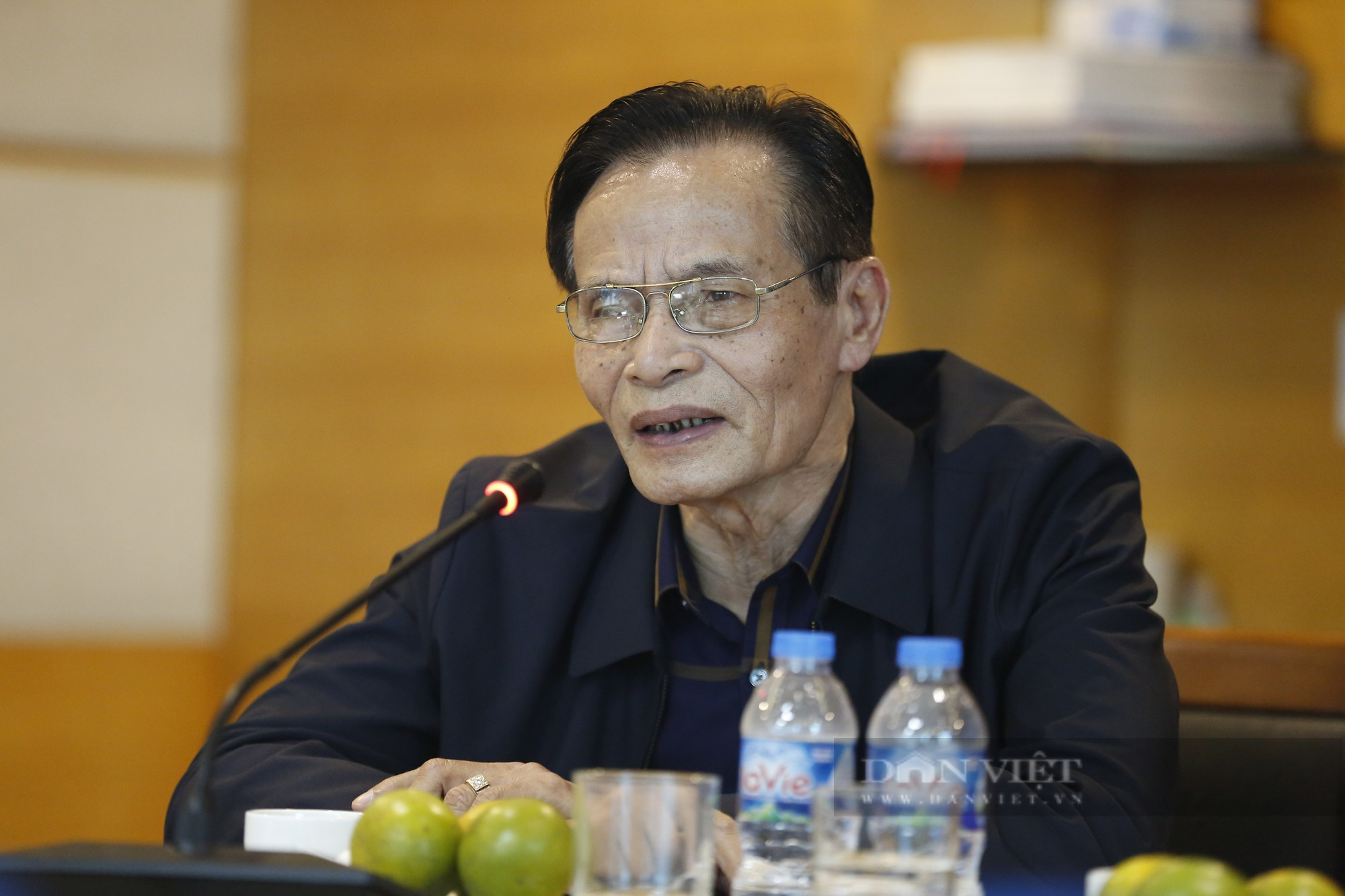 From that practical meaning, Dr. Le Xuan Nghia wishes that Dan Viet electronic newspaper will organize an economic talk show twice a year, in the spring and autumn. The program in the spring can help businesses make the right decisions to complete the business plan for the whole year, and solve problems "instantly".
With the event in the fall, information from the seminar will contribute to creating a direction for businesses to seize opportunities and avoid risks in the new year.
Many leading economic experts in economic fields "converged" at the "year-end economic seminar" of Dan Viet electronic newspaper. Photo: DV
Distinctive imprint of Vietnamese people
As a companion with Dan Viet for many years, Dr. Vo Tri Thanh, former deputy director of the Central Institute for Economic Management (CIEM), acknowledged that Dan Viet's "year-end economic talk show" program, in addition to its practical value, is also an event with a distinctive mark of Vietnamese people.
The unique imprint of Dan Viet is shown in that, at this program, experts and scientists have the opportunity to recognize and re-evaluate the old year, and select 10 events of the year. These outstanding events not only "record" Vietnam's economic movements and results in the past year, but also the highlights and imprints of reform. More specifically, there are imprints on agricultural and rural production activities, not all newspapers have.
Besides the general achievements, the choices of Dan Viet always note the points that are not good, not positive and the level is quite low to consider, evaluate and select events.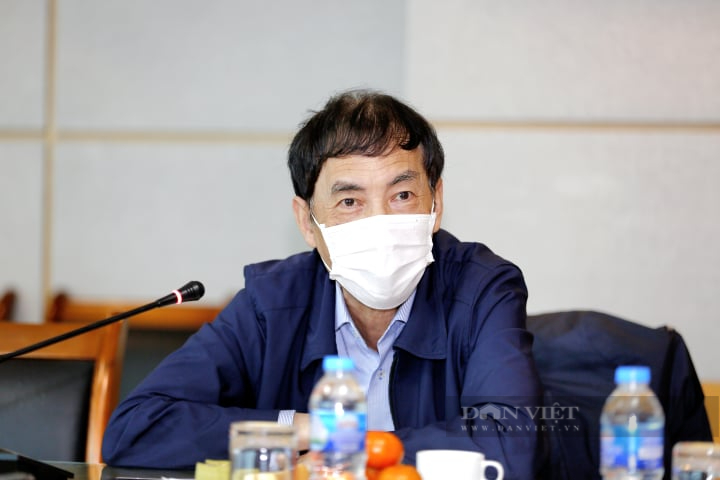 Talking more about Dan Viet, Dr. Vo Tri Thanh emphasized that he was not only impressed with the events of practical significance and had his own mark organized by the newspaper such as "year-end economic seminar", but he was also very impressed with the name "DAN VIET". ". Because of this name, "the name of Dan Viet itself is correct according to the criterion that the person is the center, both the subject and the goal of development".
Therefore, Dr. Vo Tri Thanh wishes that Dan Viet electronic newspaper will continue to accompany people and businesses in the flow of economic information through stories, events, and articles that are practically close to life, even life. The daily life is very realistic of each person, specific household, and business. Since then, the newspaper's activities exude the vitality of businesses, including those from rural areas or from urban areas.
Bring information value to readers
Appreciating the "year-end economic seminar" program held annually by Dan Viet, senior lecturer at the Academy of Finance Assoc. Prof.Dr. Dinh Trong Thinh emphasized that this is a very meaningful event. Quality is not on a large or small scale, but the most important thing is that the information discussed and exchanged by experts and scientists at the talk show brings value to local readers. businesses and policy makers.
"Personally, I have noticed that the information and messages given at the "year-end economic seminar" program of Dan Viet, where leading economic experts in the economic field converge, such as " Valuable information for readers, especially for making forecasts, building business plans, anticipating risks for business operations, and even helping businesses identify new business opportunities that are suitable for them. In addition, the "straightforward – honest" contributions from experts and scientists can have a spillover effect on Vietnamese policy makers", Assoc. Dr. Dinh Trong Thinh emphasized.
Expect Vietnamese people to have in-depth, multi-dimensional analysis
Ms. Pham Chi Lan, former Secretary General and Vice President of the Vietnam Chamber of Commerce and Industry, hopes that in addition to continuing to promote the strength of complete information, big data system about businesses, key content Accurate, rich and elaborately presented, Dan Viet will have many insightful and multi-dimensional analysis and evaluation articles on the problems of each economic sector, especially those industries that have great spillover effects. services, real estate, securities or consumption.
Many leading economic experts in various economic fields "converged" at the "Year-end Economic Seminar" of Dan Viet electronic newspaper. Photo: DV
You are reading the article
Distinctive imprint of Vietnamese people

at
Blogtuan.info
– Source:
danviet.vn
– Read the original article
here