Đời sống
It is necessary to have appropriate policies when developing the Law on Gay Transgender
"I want to cut my breasts" is the first line of the story.Loving a Transgender and need an acknowledged relationship" by author V. This is just one of many beautiful but sad and touching love stories presented by the LGBTIQ community in "Writing Class" – Refresher Course non-fiction writing skills".
"I want to cut my breasts," he suddenly said while lying next to me. 'No' I jumped up immediately. ' Every time on the operating table is a life and death, no one can predict the risks, what if something happens, I disagree," V wrote down his most honest feelings when listening to his boyfriend.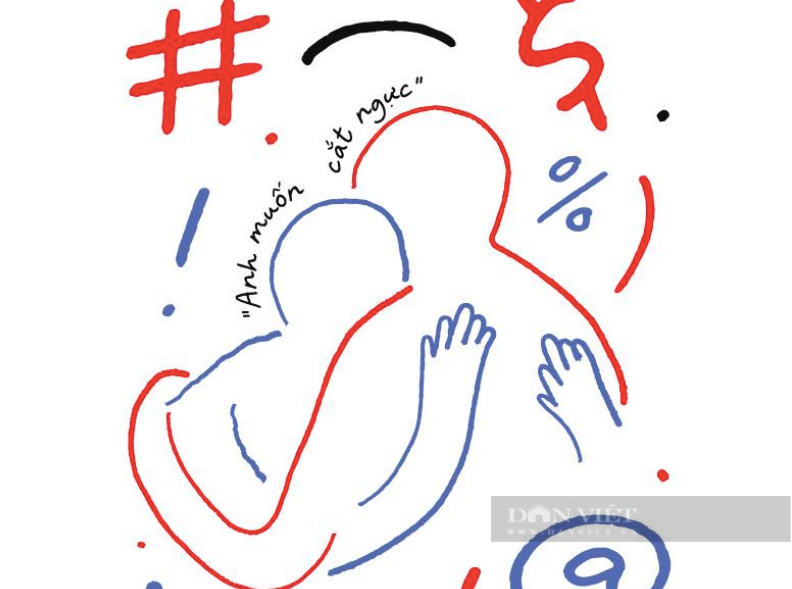 V's lover has had bad experiences with himself. He thinks he's always been unsuccessful in coming out. The man V loved once thought he would bring the body of a woman and female sex to the grave (at the time of death – PV).
"I was silent, my heart was like a crushed tomato, it was painful, it felt like I couldn't breathe, and then finally agreed to support him. He was like a child hugging me tightly: "Thank you. em," wrote V.
A series of days of love transgender peoplei of bisexual girl V is also full of challenges. There are also times of anger, and even passionate love. But the feeling of having to get to know each other secretly and not being introduced to family and friends by a boyfriend, love just being in love without seeing the future (marriage) was difficult for V.
V's lover confided that he was completely unconfident when standing on the wedding podium, everyone worthy of the name "Mr" but carrying the shape of a woman.
In addition, the man is always tormenting himself about the bed. He wants to be transgender because "love often goes hand in hand with sex". The female character admits that she has a high sexual need. Whenever she is stressed, she always wants to make love to relieve stress, but he is the opposite.
"The day I was tired, the day I said it hurt, we often didn't get along about it. At such times, he turned his face down and said softly: If only he had male genitalia, everything would seem easy. It's easier, I can make love whenever you want", gentle sentences, containing both painful regrets, were recorded by V.
Although sincerely wishing her lover to be happy to be herself, V and her lover are always afraid. Fear that the surgical procedure will not be successful; afraid that there will be a disaster and he will be a burden to his family, relatives, afraid of affecting the sanctity of the intellectual family… and her too.
Desires, desires, and many plans, but finding yourself still seems to be a long way for V's lover. "The biggest obstacle and difficulty in the journey to find yourself again is the boyfriend's journey to find himself. I am a legal problem", V shared.
"He's a demon, not a human! practicing being a slut (gay)"
And here is another story, the story of Venn TNP (20 years old) a gay girl from the South. Venn identifies himself as one lesbians very small word. Since realizing her sexual orientation, Venn has gradually found herself again. Venn likes the strong, but the family is always against. Just once being called "brother" by his friends is enough to make Venn happy for the whole week.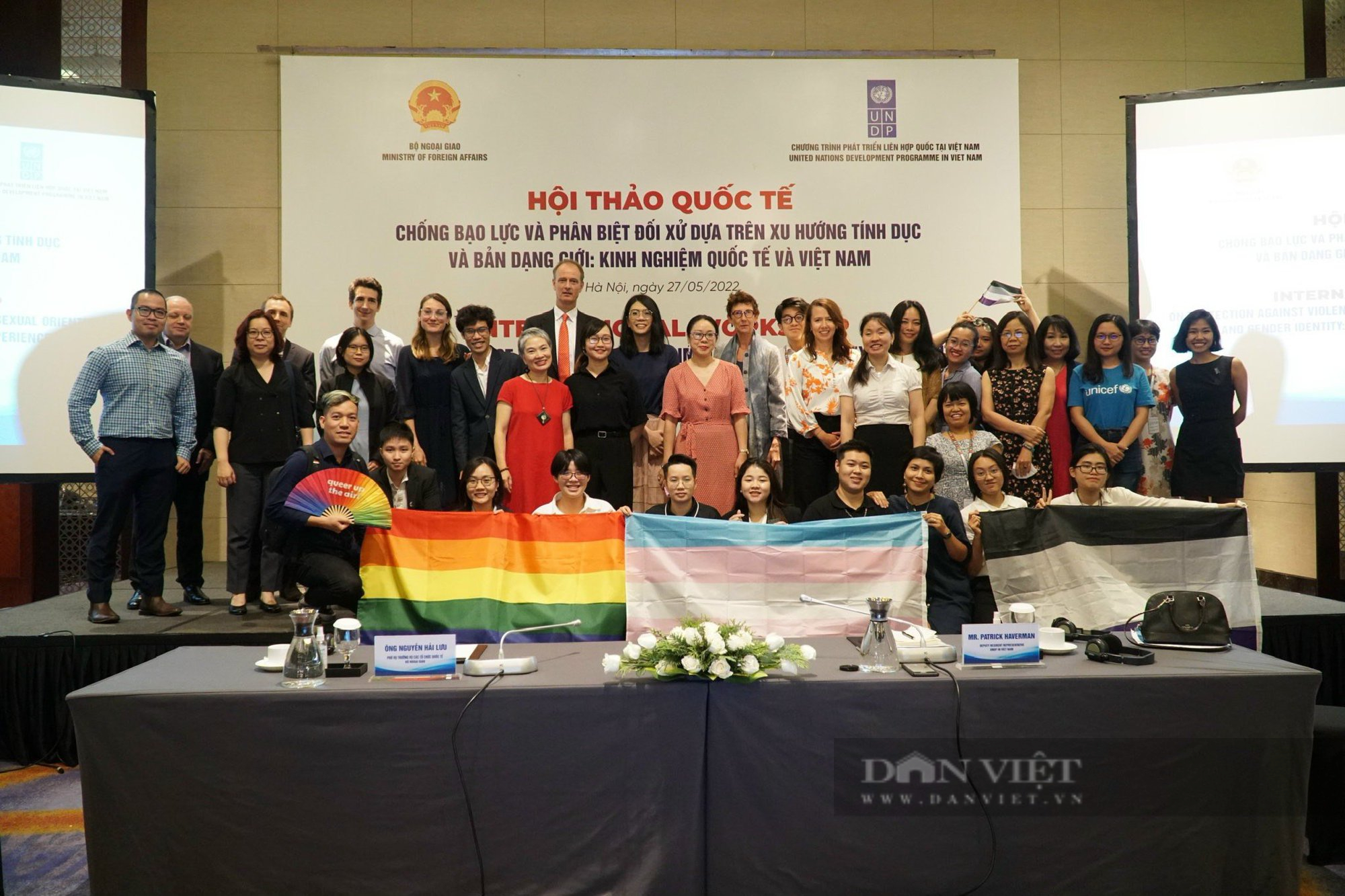 "I used to show an attitude of wanting to learn martial arts, but my family stopped me and told me, 'My daughter can fight anyone on the street and ask for it'. There was even a time when Venn's relatives and neighbors cursed: "What are you following that group of people. It's the devil, not a human! Practicing being a damsel (lesbian)", Venn. share in the story of her life.
Her experience of dad's drunkenness was terrible. Many times in a drunken state, her father asked directly: "Are you pregnant?". Before that question of Mr. Venn, they had to be silent and avoid.
He also directly stated: "I tell you this time, don't imitate your cousin, you fuck me, I'd rather kill you, I'll go to jail, but I won't let you live in such a miserable way ".
There were days when Venn had to live in panic and fear. Venn even thinks about death because society and the world are full of prejudices. Someone even called Venn "animal" and was asked to go to a psychiatrist for treatment and female hormone injections or go home to confess.
"I really wanted to be myself. I didn't want to stop being gay. I didn't want to be feminine, I didn't want to have to face doctors. Why would they hate gay people, want me to give up on myself," Venn remembers. again.
After many days of living in confusion, thinking about Venn decided not to think about coming out anymore. Partly because I love my godfather who has had a hard life, partly because I think more positively, as long as "my relatives are healthy and happy, I am happy". Since then Venn accepts to live with the outside of a girl, but inside can still love women (lesbians).
Sharing about his simple wish with PV Dan Viet Newspaper, Venn said: "I just hope society and families with children in the same situation will sympathize, understand and have more selfless views for people gay, transgender or bisexual. I hope one day soon I will be able to talk about myself to my parents."
The stories presented by the LGBTIQ+ community in "Writing Class – Non-Fiction Story Writing Course" are part of an initiative run by the Center for Community Development Initiatives (SCDI) towards "Promoting the right service for transgender in Vietnam and towards the law on transgenderism". The training course will be held at the end of 2021 and will end in June 2022.
These are stories about the experiences of marginalized individuals and communities, whose journey to find and assert their own voice will always be the focus of policy dialogue. We advocate for a favorable socio-legal environment for marginalized communities to access health services and other essential services. All articles were published and introduced to the press through the Press Conference and closed the class at the beginning of June 2022.
You are reading the article
It is necessary to have appropriate policies when developing the Law on Gay Transgender

at
Blogtuan.info
– Source:
danviet.vn
– Read the original article
here