In recent years, local authorities have continuously issued scam warnings to people. Accordingly, many forms of high-tech fraud continue to flourish, despite constant warnings, but many people still fall into the trap of scammers with amounts ranging from tens of millions to billions of dong.
However, recently, a new "super" sophisticated new scam continues to be warned by local police agencies to people.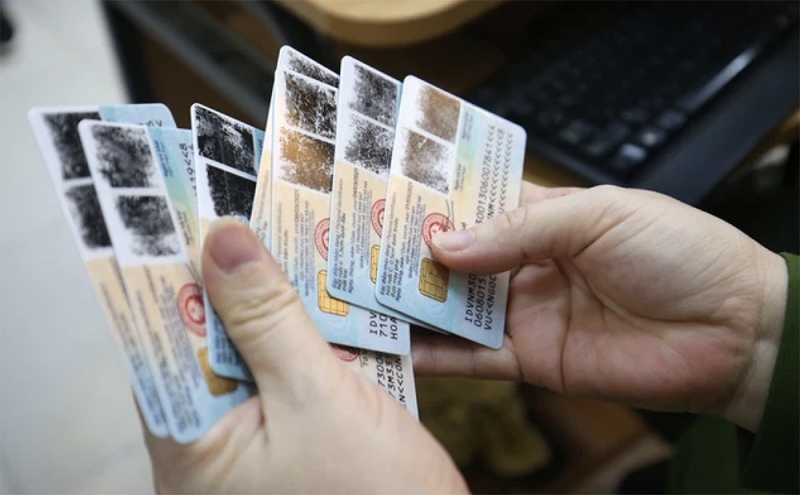 Specifically, a group of subjects went to each household to ask for a photo of their ID card or CCCD. Each ID card, CCCD will pay people 100,000 VND. Notably, the QR code and chip on the chip CCCD card contain a lot of personal information of citizens that high-tech criminals can thoroughly take advantage of; Just rely on the QR code or the information on the CCCD card to know the citizen's personal information.
From there, there are many unpredictable risks such as: using the citizen's ID card, CCCD image to register for a bank account, borrow money on the app, register a postpaid phone number, register a virtual tax code …
Faced with the above situation, the police in many localities have advised people to raise their vigilance and proactively protect their data, personal information and account information.
People should not share photos of ID cards and CCCDs on social networks, do not provide personal information and do not allow strangers to take photos of ID cards or CCCDs without clear purposes.
If the above situation is detected, people should immediately report to the nearest police agency for timely handling measures.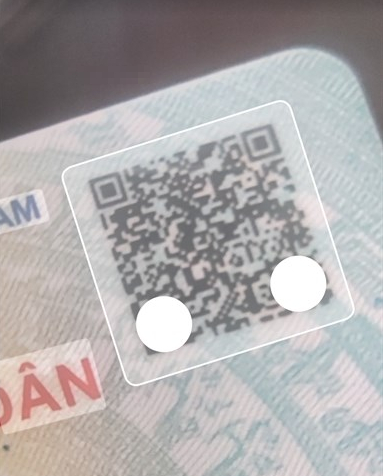 In addition, recently, the activity of fraudsters to appropriate property through telecommunications networks, the Internet, and social networks is still complicated, occurring nationwide with many new operating tricks. , sophisticated, causing irritation in public opinion.
Despite being warned many times by the authorities, there are still many people who fall into traps with the amount of money from tens of millions to billions of dong.
In which, there are 5 main forms of fraud:
1. Pretend to be the phone network operator to announce that your phone subscriber number has won a prize of great value. To receive that property, you have to pay a fee, if you agree, buy a scratch card to top up your account number. provided by scammers, when people pay money to receive rewards, the objects block communication and appropriate that money.
2. The subject pretended to be a bank officer, called the victim to inform him that someone had transferred money to his account, but due to an error, he could not transfer it or informed that the customer's Internet Banking money transfer software was faulty.. . should ask customers to provide card number and OTP code for checking. Subjects use the information provided by the victim to access the victim's account and withdraw money.
3. Impersonating the police, the court calls to notify people involved in the case or fines a traffic violation, asking the victim to transfer money to the account that the fraudsters set up to serve. investigation and handling. When people were afraid and transferred money to the requesting object's account, the subjects transferred that money to many other accounts and appropriated it.
4. Taking advantage of the victim's gullibility and need to make quick money, the fake objects recruit collaborators to process orders for e-commerce platforms to perform the act of appropriating property.
5. Taking advantage of the COVID-19 epidemic situation to scam and appropriate property.
After more than 2 years of being affected by the Covid-19 epidemic with many difficulties, the demand for jobs of workers is increasing with the aim of improving income. Grasping this, the subjects hit the greed of those who thought it was simply a leisurely job with high profits, so they set a trap.
Initially, they lured "prey", when they had bitten the fish and were able to withdraw money normally, paid a lot of money, "dead" the player could not perform the "mission", losing the amount invested.
https://afamily.vn/tra-100-nghin-de-chup-hinh-cmnd-cccd-chieu-lua-dao-moi-chi-em-can-canh-giac-keo-ganh-no-thay- 20220608130610772.chn
You are reading the article
Please take a photo of your ID card, CCCD to scam

at
Blogtuan.info
– Source:
Afamily.vn
– Read the original article
here