Thế Giới
Russia-Ukraine War on June 7: Fierce fighting in Severodonetsk, the situation changes hourly; 61 more Americans are sanctioned by Russia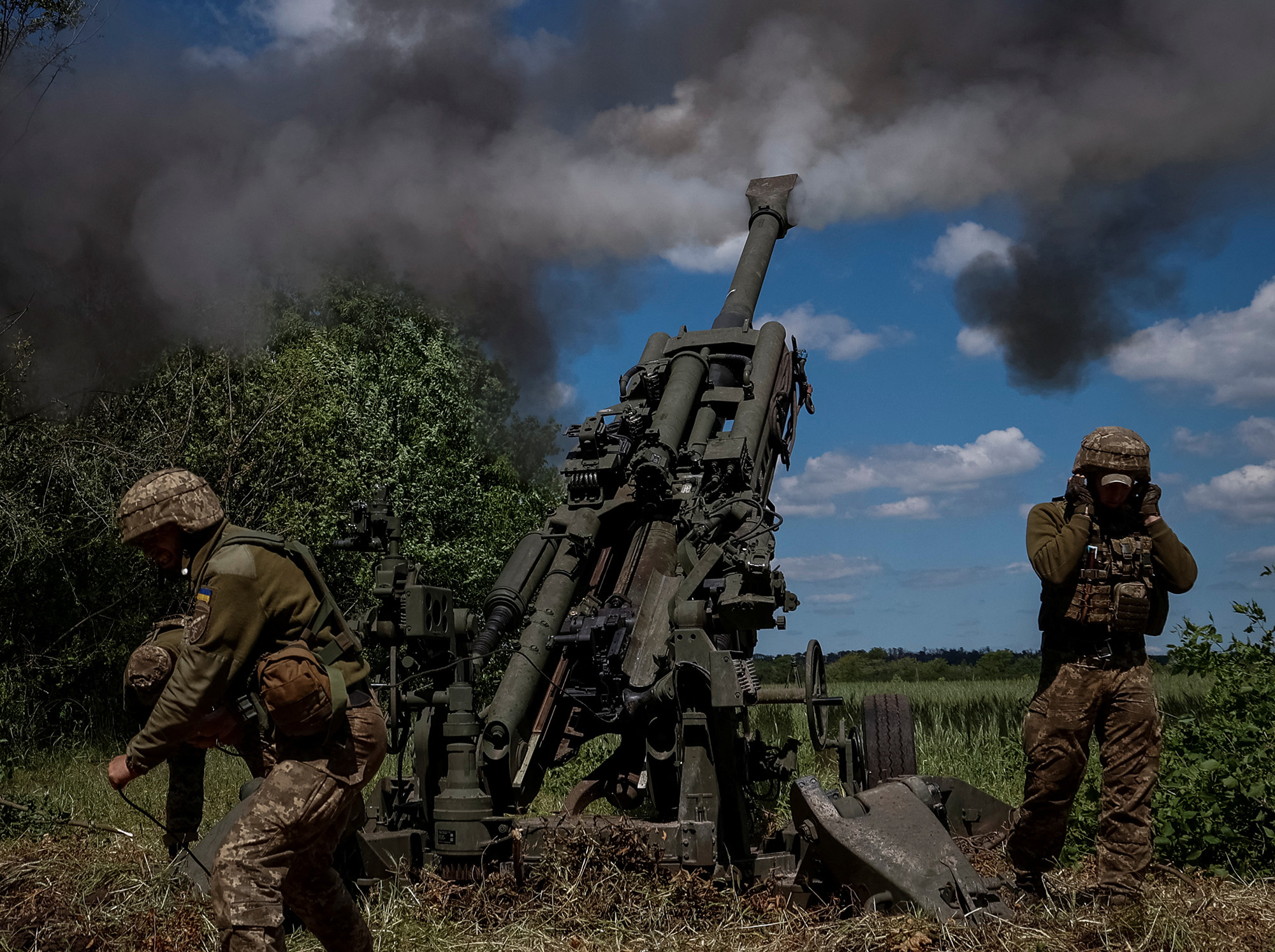 Russia may besiege the important town of Sloviansk
The adviser to the President of Ukraine has said that the Russian military could besiege the strategic Ukrainian town of Sloviansk in the southeastern region of Donetsk, while Ukrainian forces would likely face a "failure" or may have to withdraw.
"The siege of Sloviansk is imminent, our forces north of the Seversky Donets will either be defeated or will retreat to the south bank," Oleksiy Arestovich said in a televised address.
Arestovich said that the Russians have a strategic advantage because the supply of Western weapons to the Ukrainian army is constantly delayed.
Ukrainian army reports heavy fighting in Severodonetsk
According to the Armed Forces of Ukraine, fierce fighting for control of the city of Severodonetsk in eastern Ukraine continued on June 7, with Russia using artillery, aircraft and helicopters in the area. .
Two people were injured after Russian forces shelled a mining college in Lysychansk, located on strategic high ground across the River Siverskyi Donets from Severodonetsk, Luhansk Governor Serhiy Hayday said.
"The situation in Severodonetsk is changing hourly, but at the same time there are enough forces and resources to repel the attacks," said Oleksandr Striuk, mayor of Severodonetsk.
"We have hope, we have faith in our armed forces, not a single person has abandoned Severodonetsk," he added.
Just a few days ago, Russia appeared to be close to capturing the strategic industrial center in the east, but Ukrainian forces managed to hold out.
"Our heroes are holding their ground in Severodonetsk. Fierce street fighting continues in the city," Ukrainian President Volodymyr Zelensky said in an online address.
Agricultural exports of Ukraine increased by 80% in May
Ukraine's exports of cereals, oilseeds and vegetable oils increased by 80% in May to 1.743 million tons, but the volume is still significantly lower than the volume exported in May 2021, the agriculture ministry said.
The ministry said corn dominated the shipment with 959,000 tonnes, while sunflower oil exports came in at 202,650 tonnes.
Ukraine exported 2,245 million tons of corn and 501,800 tons of sunflower oil in May 2021.
Russia may hold 'referendum' in Kherson
A Moscow-appointed official in Kherson has said that a referendum could be held to declare the southern region seceding from Ukraine.
"Most likely, a referendum will be held in the Kherson region on the right of self-determination of this land," Kirill Stremousov, deputy governor of Kherson told RIA Novosti news agency. .
In 2014, the Kremlin held a "referendum" in Crimea to pave the way for annexation. Pro-Russian separatists held similar votes to declare their "independence" from Ukraine.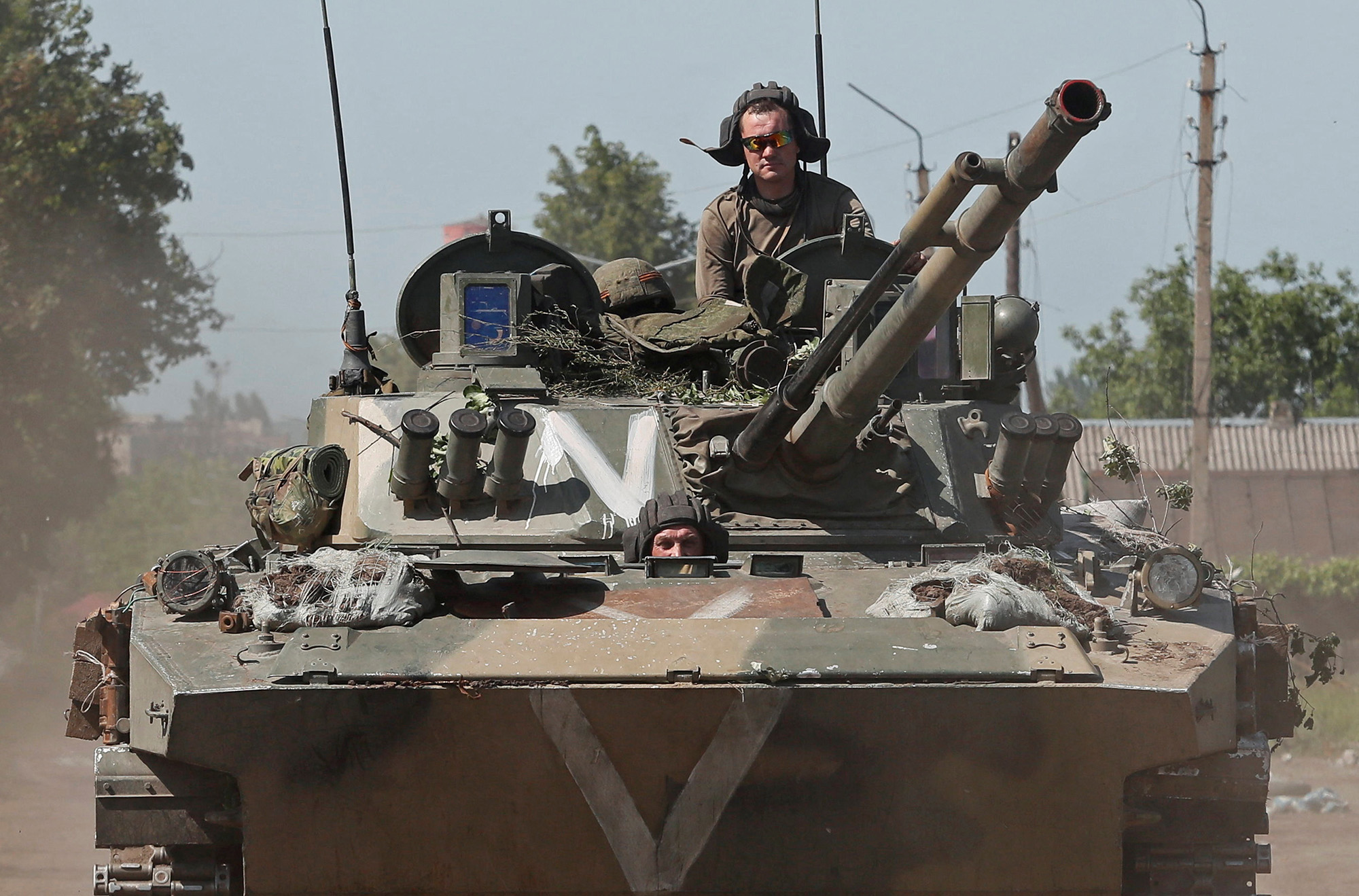 Mariupol's population decreased by 4 times
A Ukrainian official said the population of the southern city of Mariupol has dropped from 460,000 to about 120,000.
The mayor of Mariupol's advisor Petro Andriyushchenko, Petro Andriyushchenko, said that while some 200,000 residents managed to get to the Ukrainian-controlled areas, up to 70,000 people who left the city remained in the occupied areas. About 47,000 people were forced to go to Russia or Belarus, while the remaining residents lived without water, electricity or natural gas, he said.
Russian artillery bury US and Norwegian artillery in Ukraine
In the past 24 hours in Ukraine, Russian forces destroyed a 155 mm M109A3 SPG artillery complex supplied by Norway and two US 155 mm M777 artillery systems, Major General Igor Konashenkov informed the official representative of the Russian Ministry of Defense. newspaper.
In addition, Russia also announced that it destroyed 7 field guns and mortars, including a 203 mm Pion self-propelled howitzer.
"The missile and artillery forces neutralized 39 command posts, 47 artillery fire sites of the Armed Forces of Ukraine, as well as 426 areas where manpower and military equipment were concentrated. The raid was to destroy 400 nationalist subjects, destroy 10 armored vehicles, 3 Grad multiple launch rocket systems, 10 special vehicles, as well as 3 S-300 anti-aircraft missile launchers. , General Konashenkov said.
Russia sanctions 61 more Americans, including Finance Minister Janet Yellen
Russia has added 61 more US officials and top defense and media executives to the sanctions list, barring them from entering the country, the Russian Foreign Ministry said.
The list includes the heads of top defense companies, media platforms, rating agencies and ship and aircraft builders, as well as State Department officials.
The Russian Foreign Ministry said the sanctions were in response to "the ever-expanding US sanctions against political figures and the Russian public, as well as representatives of domestic enterprises".
US officials on the list include Treasury Secretary Janet Yellen, Trade Representative Katherine Tai and the head of the Office of Sanctions Coordination James O'Brien.
In May, Russia banned a total of 963 US officials and figures from entering the country, including President Joe Biden and Secretary of State Antony Blinken.
That list includes mostly senators and members of the US House of Representatives, government officials, journalists, military personnel, supporters, citizens and CEOs.
You are reading the article
Russia-Ukraine War on June 7: Fierce fighting in Severodonetsk, the situation changes hourly; 61 more Americans are sanctioned by Russia

at
Blogtuan.info
– Source:
danviet.vn
– Read the original article
here