Giáo dục
Life Style
The boy studied under a tree, walked 4 km to school and became the second richest billionaire in India
At the age of 63, Jay Chaudhry is the owner of cybersecurity company Zscaler which has risen 577 places on the global rich list for 2021 and entered the list of 10 richest people in India. However, to achieve the above marks, this man had an extraordinary journey of overcoming difficulties.

At the age of 20, Jay Chaudhry was able to set foot on a plane for the first time from his native India to the United States to study at the University of Cincinnati for a master's degree. This is a whole new world for him.
Prior to that, Jay Chaudhry grew up in the Himalayan village of Panoh, in Una district, Himachal Pradesh state. He is the youngest child in a family of 3 brothers. Jay Chaudhry's parents were poor farmers with a small plot of land growing rice, corn and sugarcane.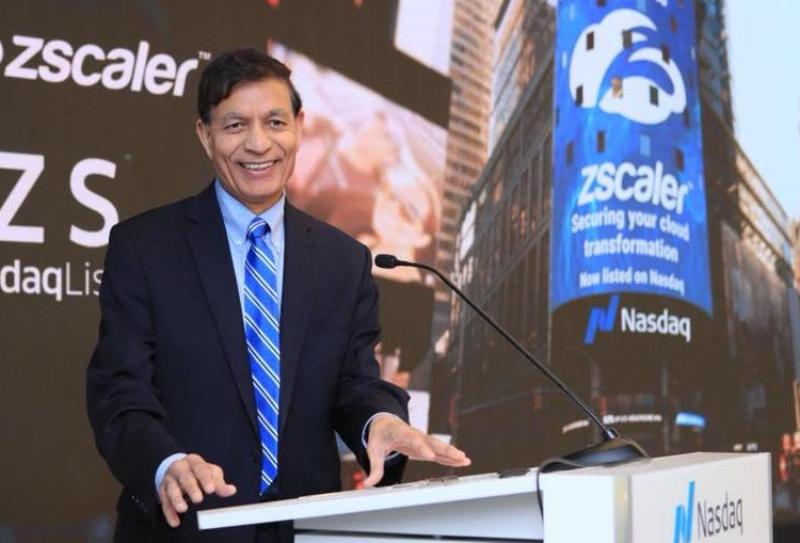 It was not until he was in 9th grade that electricity and water were brought to the small village of Panoh, 230 miles north of the capital New Delhi. Since there was no electricity, he often had to study under a tree. The road to school was also not easy for Jay Chaudhry when he had to walk 4 km.
"I used to walk almost four kilometers a day to get to my high school in Dhusara, the neighboring village," he said in an interview with the Tribune many years ago.
Recognizing his intelligence and talent, the high school principal encourages Jay Chaudhry to excel even more. Five years later, the poor boy has completed his bachelor of technology degree in Electronic Engineering at Benaras Hindu University. He later won a scholarship to the US at the University of Cincinnati to pursue a master's program in Engineering and Management.

In the late 1990s, the Internet began to develop in the United States. Nescape, a pioneering Internet startup that just went public with an IPO, inspired Chaudhry.
Fascinated by the Internet and seeing an opportunity to provide services to help companies overcome new security challenges, he decided to pool the couple's savings to start a company SecureIT in 1996. , after failing to raise capital. This is considered the first pure security service company for Internet users.
Just two years later, the company was acquired by VeriSign in a stock purchase of about $70 million. 70 out of 80 employees became millionaires.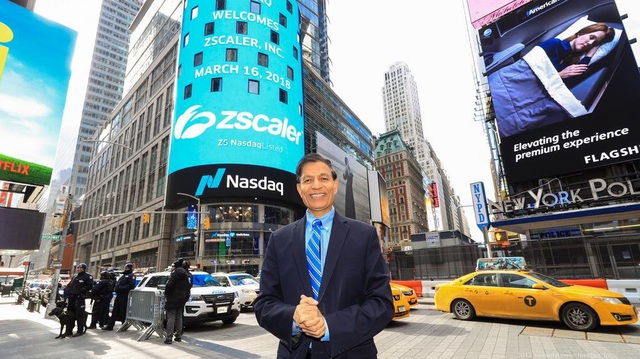 Following the success, Jay Chaudhry founded another company including CoreHarbor, CipherTrust, AirDefense and especially Zscaler which scored a great deal. Zscaler has more than 5,000 customers, a quarter of which belongs to Global 2000 (the list of 2,000 largest public companies in the world) and provides security services to leading technology companies such as Microsoft, Siemens, CrowdStrike and AWS.
Chaudhry's fortune has skyrocketed since Zscaler went public on the NASDAQ exchange in March 2018 at a share price of $16. The company's market capitalization is $28 billion and employs 2,800 employees.

Jay Chaudhry insists he does not work for money. "My success so far has mainly been due to my very little attachment to money. My real obsession is making sure the internet and the 'cloud' are safe places for business people," the billionaire rich told Business Standard in 2019.
Chauhdry's advice to young entrepreneurs: "Don't just do it for the money. When entrepreneurs work mainly for the money, they will often be disappointed. If you really do it for your passion and believe that the money will According to you, you will be much happier."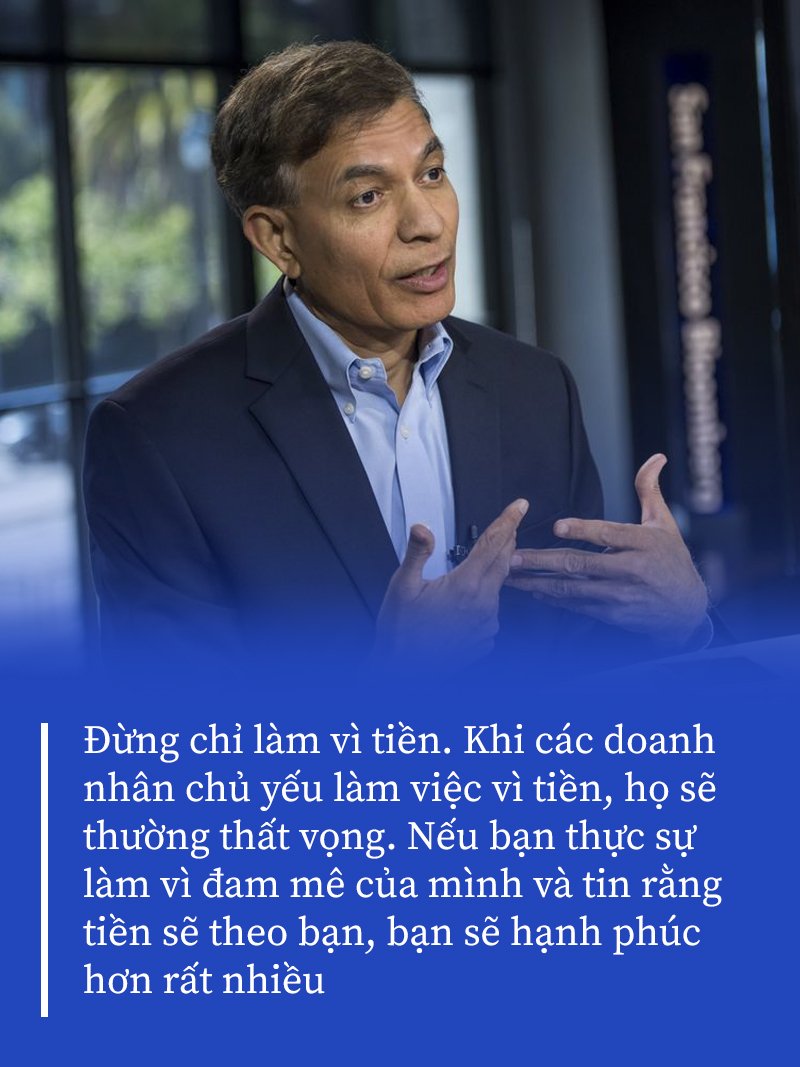 Even when the Covid-19 pandemic caused the economy to collapse, Chaudhry's company Zscaler was still "doing well". His company takes it to the next level when it comes to providing security services as people work from home. He and his family own 45% of the shares of Zscaler listed on Nasdaq, worth $28 billion at the moment.
In the Forbes 400 list of America's richest people in 2020, Chaudhry comes in at number 85 and is one of only seven Indian-Americans to make the list. During his career, he also repeatedly entered the list of billionaires with the fastest increase in wealth in a week.
Chaudhry has twice been named "Entrepreneur of the Year" by Ernst & Young, "Innovators & Influencers" by Information Week, and "100 Best Entrepreneurs" by Goldman Sachs.
Synthetic
You are reading the article
The boy studied under a tree, walked 4 km to school and became the second richest billionaire in India

at
Blogtuan.info
– Source:
Afamily.vn
– Read the original article
here