Giới trẻ
The girl Ede was given shoes by H'hen Niê to continue the Miss Contest: "Mother and grandmother sewed clothes for me in time for the preliminary round."
H'Luai Hwing is the name that attracts attention right from the preliminary round of Miss Ethnicity of Vietnam.
Three years ago, the beauty queen world in particular and the people in general were extremely interested when witnessing a 19-year-old Ede girl being persuaded by Miss H'hen Niê to go to the Miss Universe contest. Listening to her seniors, the girl appeared at Miss Universe 2019 and reached the top 45.
And 3 years later – in 2022, the "flower" of the mountains and forests of the Central Highlands continues to attract attention when participating in Miss Ethnicities of Vietnam. From the online photo contest to the preliminary round, Ms All of them attract the public's attention with their beautiful, sharp looks and height of 1m71.
That is H'Luai Hwing (also known as Pu Hwing) born in 2001, from Buon Don, Dak Lak. Currently, H'Luai Hwing is a personal trainer, living and working in Ho Chi Minh City.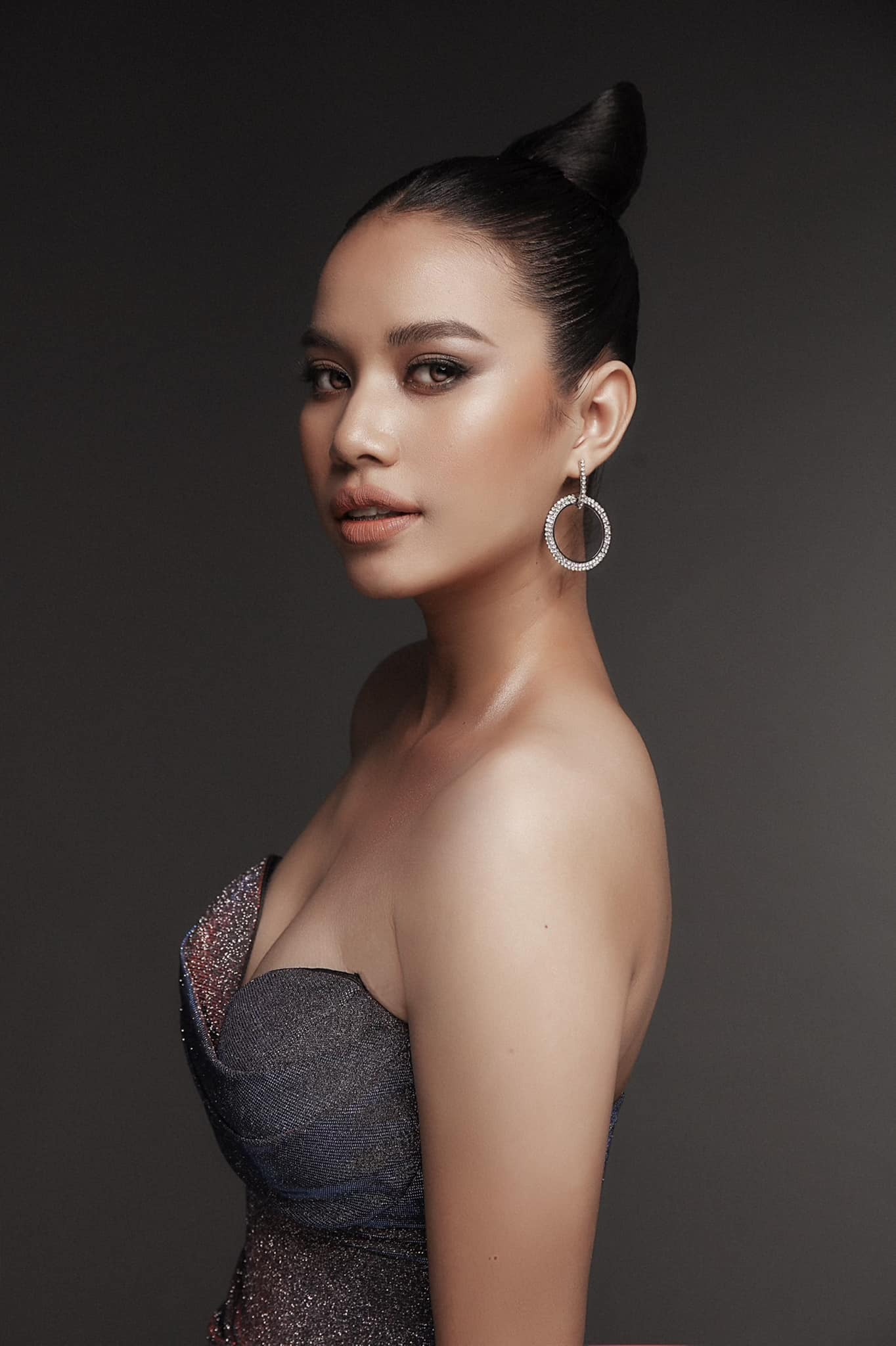 H'Luai Hwing
Associated with 2 famous Hau girls, H'hen Niê and Pham Huong
Recounting the turning point when meeting Miss H'hen Niê, H'Luai Hwing said it was a great mark in her life:Since the day I got you H'hen Niê donated shoes, My life has changed a lot. The shoes she donated as a great source of motivation always push me forward, constantly improving myself. I am known by many people, but the biggest change is in myself. I understand my worth better, live with a goal and know how to walk on my own feet with the shoes that H'Hen Niê gave to me to conquer the dream of Miss".
H'Lui Hwing when she was given shoes by H'hen Niê
In addition to being given shoes by H'hen Niê, H'Luai Hwing is also associated with another Queen, Pham Huong. In many shooting angles, the Ede girl is quite similar to Miss Universe Vietnam 2015 should be called by many people "copy Pham Huong".
"I'm so lucky to have you H'hen donated shoes, giving more motivation on the journey to conquer the crown. And when I compare her beauty somewhat similar to Pham Huong, I am also very happy because she is extremely beautiful. But even if I am attached to any sunbae, what I need to do is do my best, try to learn to become the best version of myself." H'Lui Hwing confided.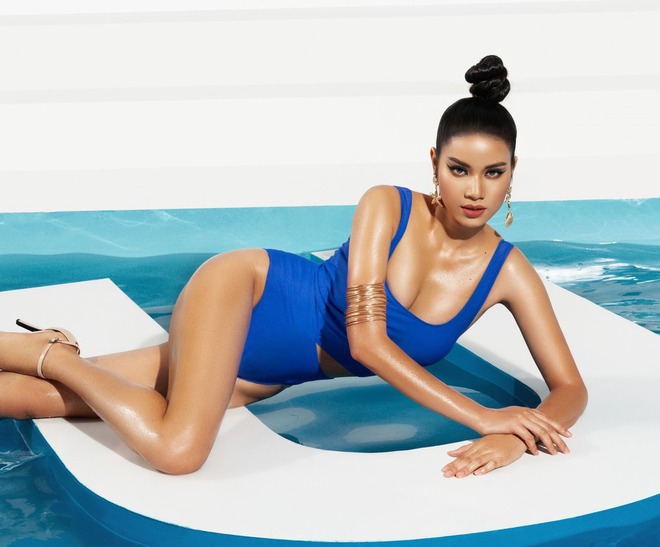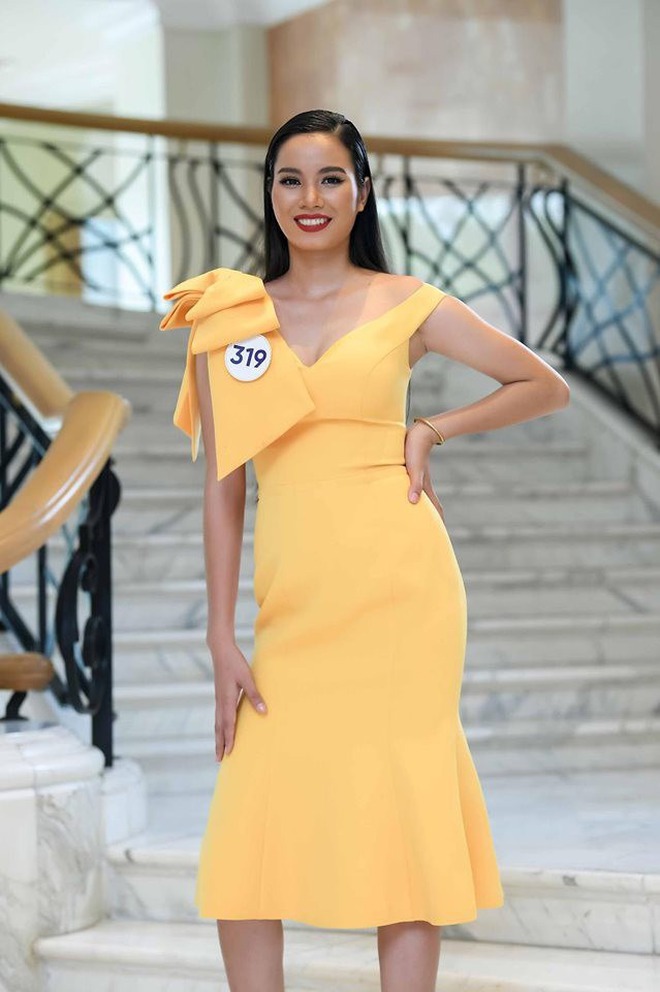 Ede girl in Miss Universe 2019
Spend 2 hours/day to practice, especially the English part
About the reason to participate in Miss Ethnic Vietnam this year, H'Luai Hwing shared:As a girl from the Ede ethnic group, I think I should have a responsibility and a mission to spread the spirit of diversity about national cultural identity to domestic audiences and friends around the world. That is the reason why the young girl is more determined to conquer the Miss crown.
So like many other beauties, H'Lui Hwing also carefully prepared to participate in Miss Ethnicity of Vietnam: "I'm always remind yourself As the saying goes, 'Success in preparation is preparation for success'. Therefore, I am constantly researching and learning the unique values ​​of my nation to introduce to everyone." In addition, The beauty is also hard working, practicing all aspects:
– Spend 2 hours/day practicing to have the best health, meet all the schedule of the competition.
– BILLIONperformance and talent competition with experts in the profession.
– Confess that limited ability to communicate and behave, H'Luai Hwing Constantly learning from people around.
– Foreign languages ​​are the thing that worries the beauty the most, so she also tries to learn to communicate in English every day.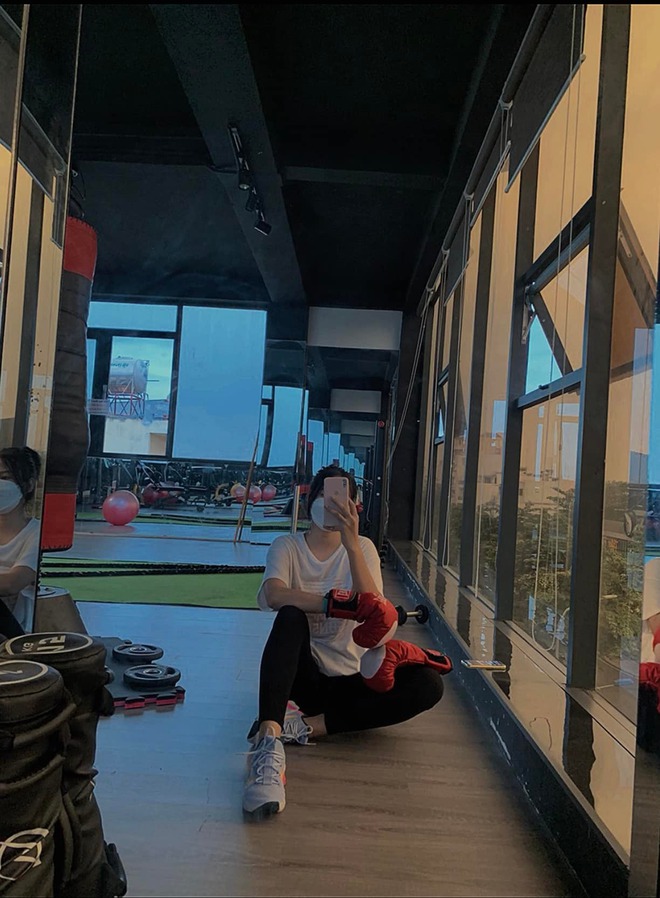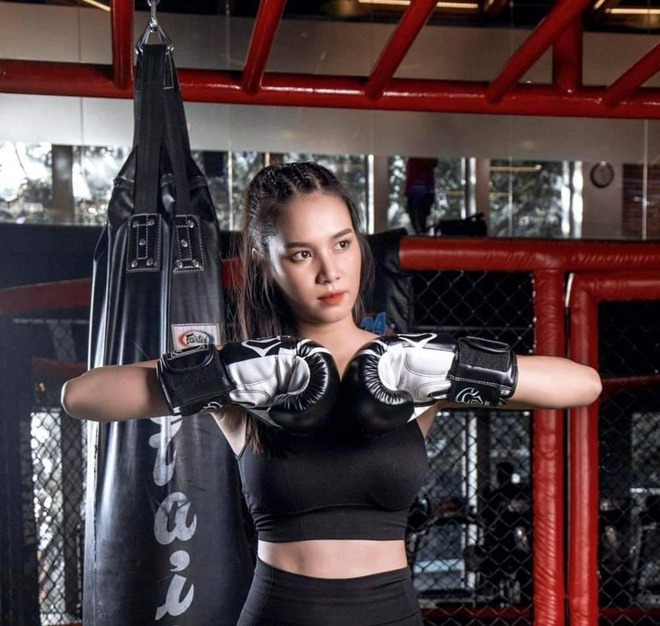 She and her mother sewed a folded skirt to take the exam, determined to win the Miss crown
Being noticed and loved, H'Luai is very grateful but also has certain worries. However, she also said she would Try to turn that worry into self-improvement. In particular, the Ede girl also received full support from her family: "When they learned that they were going to take the exam, their mother and grandmother at home took advantage of the day and night to weave and sew up the national costume so that they could wear it on the day of the preliminary examination. I'm so proud and grateful for that."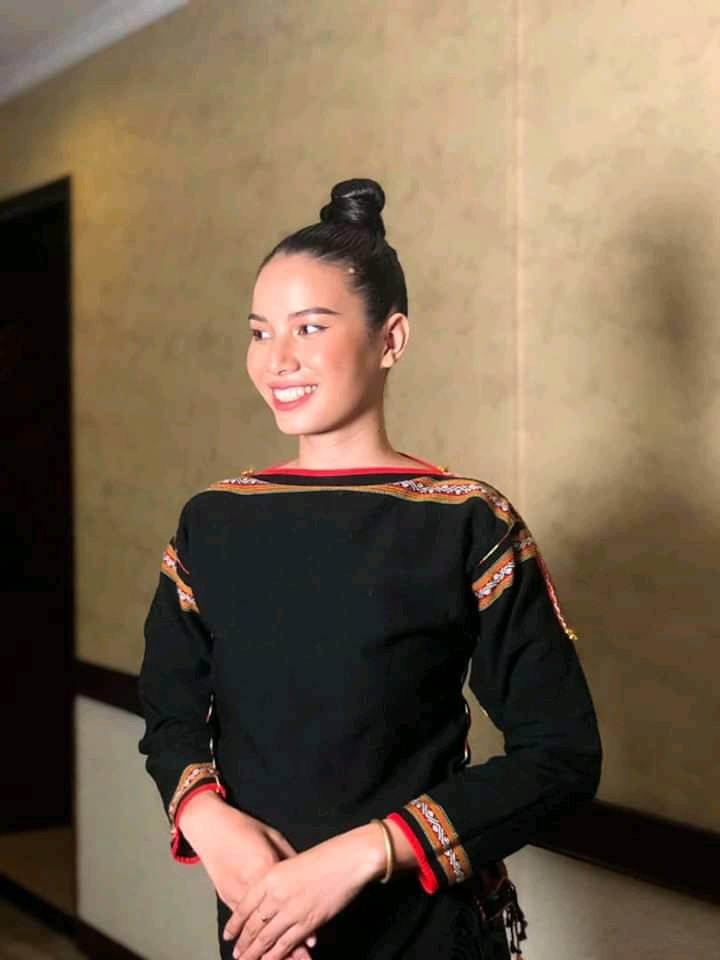 Of course, after 3 years since Miss Universe Vietnam 2019, H'Luai Hwing has also changed more or less. The 19-year-old girl, who was 22 years old, understood that "Miss" is no longer a title but also a job. People working with the title "Miss" must always work and dedicate themselves to the goal of bringing the best value to society.
With such preparation and determination, it is not difficult to see that H'Luai Hwing's goal is conquer the highest crown at Miss Ethnic Vietnam 2022. "I want to work, I want to work with the title of Miss to contribute to making the lives of people around better. inspiration to everyone, especially young girls: 'We don't choose where we are born, but we choose our way of life' so let's be positive, optimistic and strong, dare to think, dare to do dare Conquer your dreams" – the young girl expressed.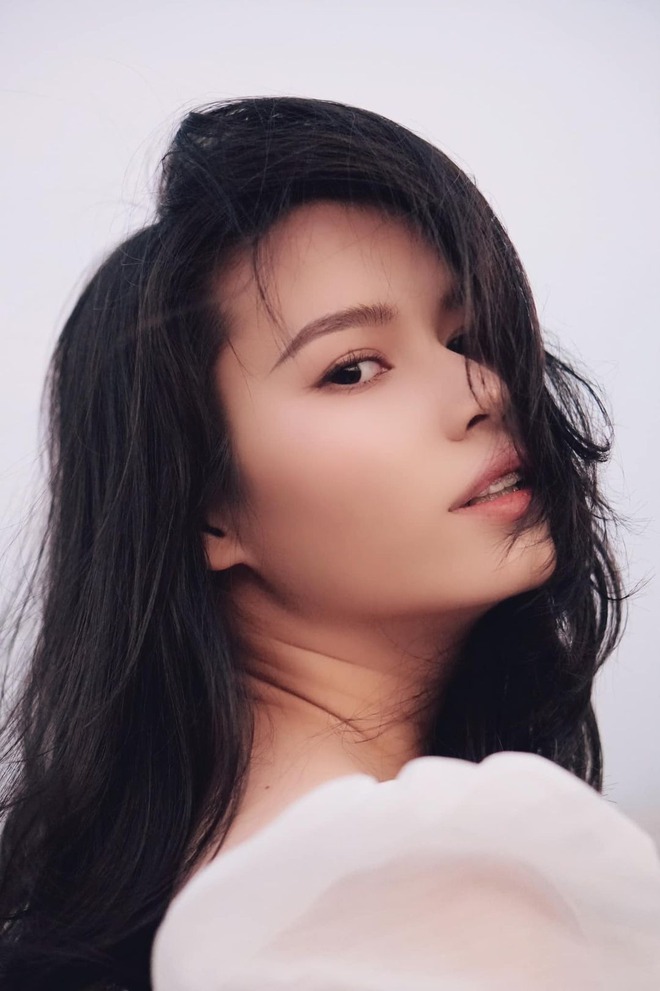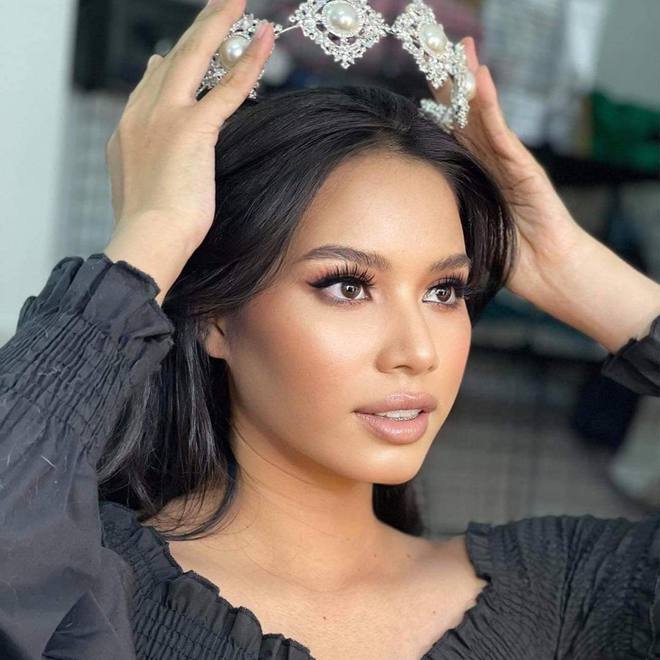 Photo: Synthesis
According to ttvn.toquoc.vn
You are reading the article
The girl Ede was given shoes by H'hen Niê to continue the Miss Contest: "Mother and grandmother sewed clothes for me in time for the preliminary round."

at
Blogtuan.info
– Source:
infonet.vietnamnet.vn
– Read the original article
here