Life Style
Thế giới quanh ta
The market turns around, a type of billionaire who once "earned heavily" now sees his fortune plummeting without stopping
The three co-founders of DoorDash – a company based in San Francisco, each owns a fortune of more than $ 2.5 billion. Jitse Groen, owner of European food delivery company Just Eat Takeaway.com, also has $1.5 billion.
However, their wealth now seems to be an illusion, as the world has returned to restaurants, instead of just ordering takeout. In addition, technology stocks are also no longer favored by investors in the context of changing macro conditions.
As a result, Groen's fortune was reduced to $ 350 million, in DoorDash's Andy Fang and Stanley Fang also lost their billionaire status. The company's CEO Tony Xu saw his fortune drop to $1.1 billion, according to the Bloomberg Billionaires Index. Against this backdrop, several other billionaires have also experienced major upheavals, including Deliveroo's Will Shu, whose stake in the company has dropped to about $150 million from $620 million in August.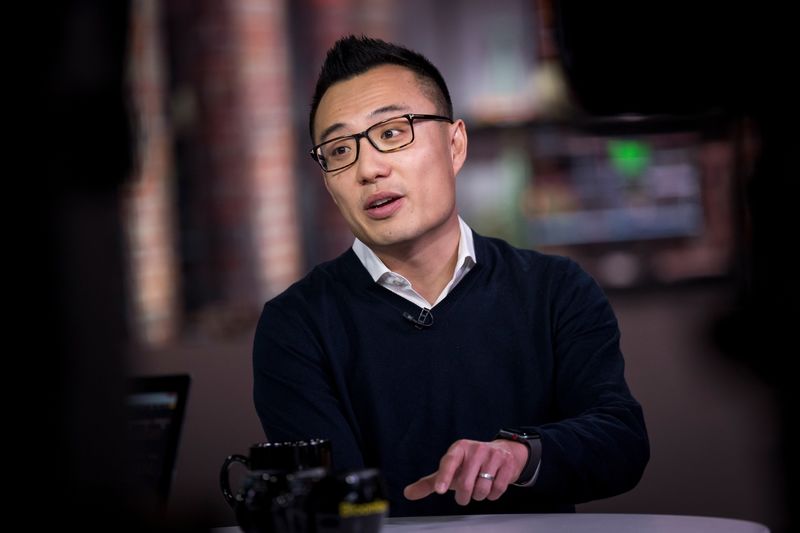 "The end of the blockades has shown us the limits of the food delivery industry," said Mott Smith, CEO of kitchen space rental company Amped Kitchens.
After seeing strong momentum in 2020 and much of last year, shares of food delivery companies have rapidly tumbled and plummeted relentlessly. Accordingly, more than 100 billion USD in capitalization has been wiped out. While most of these businesses are still trying to boost revenue, the growth momentum has also slowed down quite clearly compared to the rapid growth rate of 2020.
Moreover, the general downtrend of the market recently combined with high inflation rate has affected the budget of consumers, they also reduced the amount of money they spend on online ordering. Fast-growing tech stocks generally lost heat, as growth expectations fell amid rising interest rates and concerns about a prolonged economic slowdown.
Diana Gomes, an analyst at Bloomberg Intelligence, said: "The sector has yet to find a bottom. The food delivery segment has never experienced high inflation and uncertain demand as countries enter the period. new normal".
Accordingly, one of these companies has shifted its focus to cutting costs, when investors demand that they need to generate cash instead of "burning money" to increase market share. Shares of Just Eat jumped 12% after media reports this week that Grubhub founder Matt Maloney was considering buying its US subsidiary just a year after selling it to Just Eat for 7.3 billion USD.
In fact, the downsizing of operations does not take place on a large scale because consumers' buying habits are still there. Xu, CEO of DoorDash, said in May that the company was recruiting new employees at a very high rate.
Over the years, the founders' multibillion-dollar fortunes have been built and then exploded seemingly overnight. Xu and his two associates were inspired to found DoorDash when they were still students at Stanford University. Groen was also a student at the University of Twente in the Netherlands when he created Just Eat's forerunner in 2000. Shu completed a course at business school in Wharton, before founding Deliveroo in 2012.
Before the pandemic, the growth of food delivery companies seemed to have no end. When DoorDash went public in December 2020, the company's stock skyrocketed 92% and was one of the biggest gains in first trading that year.
DoorDash's founders sold part of the assets they owned. According to Bloomberg calculations, Xu, Fang and Tang have sold a total of more than $356 million in shares over the past 17 months, through pre-arranged transactions.
Many of the food delivery companies that once benefited greatly from soaring stock prices – and suddenly plummeting, are based in Europe. In this area, the food delivery culture is not really common. Meanwhile, Europeans are returning to normal life at a fairly rapid pace.
"This is a unique phenomenon in the US and at times has spread to the whole world," said Usha Haley, a business professor at Wichita State University.
As their fortunes plummeted, these founders experienced another side of life in America: Not every billionaire who got rich quick kept his fortune.
Refer to Bloomberg
https://cafef.vn/thi-truong-xoay-chieu-mot-kieu-ty-phu-tung-kiem-dam-nay-chung-kien-tai-san-tut-doc-khong-brah-20220608111829259. chn
https://cafef.vn/thi-truong-xoay-chieu-mot-kieu-ty-phu-tung-kiem-dam-nay-chung-kien-tai-san-tut-doc-khong-brah-20220608111829259. chn?fbclid=IwAR3E91PS5FVsaaXT7aeJIgOOPePR0ftU6b5_bYWV1Ujr40xbuJiHYnr2OHY
You are reading the article
The market turns around, a type of billionaire who once "earned heavily" now sees his fortune plummeting without stopping

at
Blogtuan.info
– Source:
Afamily.vn
– Read the original article
here