Business
'The person who works all day is the one who doesn't make money', reading every word
At the age of 16, John D. Rockefeller entered the business world as an accountant at Hewitt & Tuttle – a brokerage and shipping company in Cleveland, Ohio. Two years later, due to low wages, the young man then quit his job and opened his own company.
It wasn't long before, thanks to Rockefeller's acumen and efforts, the company slowly grew to become one of the best companies in Cleveland. Since then, his name has also been known to everyone, however, that success has not yet satisfied him.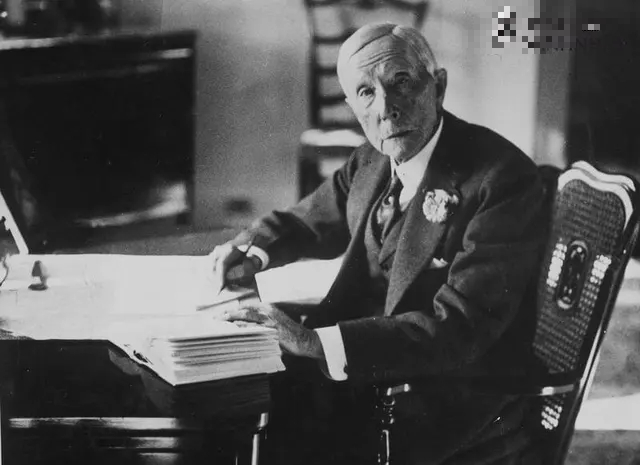 Realizing that the oil industry was growing, Rockefeller joined hands with a chemist and established one of the first refineries in America to be named Standard Oil. By 1865, Standard Oil was the most profitable company in the world and made Rockefeller the world's first billionaire.
The king of oil once said, "I would rather control myself than let others control me." To have that success, there are 5 important principles that John D. Rockefeller always applies in work and daily life. If you know these principles, maybe you will have your own success:
1. Always tell the truth
John D. Rockefeller once said: "The most important thing for a person is to build credibility, reputation and character." Because Rockefeller was an honest man, he also earned the trust of the banks. They are willing to cooperate and finance most of his business projects.
Not only that, but Rockefeller also built his work culture on honesty. He wants everyone to be responsible for their words and actions, only then can success be achieved.
2. Attention to detail
Putlizer Prize-winning American author Ron Chernow spoke of Rockefeller's attention to detail in his best-selling book. From looks, morning routine, daily routine, professional relationships, obsession with numbers, Rockefeller pays attention to every detail. These small details combine to create the most powerful businessman in the world.
Rockefeller realized that in accounting, if you want to elevate yourself, you have to pay attention to even the tiniest numbers. He often records every business expense and every receipt, no matter how small, which helps him control his cash flow and use them most effectively.
While visiting an oil rig site, Rockefeller asked a worker: "How much solder do you use to solder a can of oil?" The worker replied: "40 drops." Rockefeller asked him to use a little less, so the worker only used 39 drops. This small improvement saved Standard Oil $2,500 the first year and hundreds of thousands more in subsequent years. Not only meticulous in his work, Rockefeller also took the time to understand the people around him and treat them with respect.
3. Build a great team
Rockefeller is fair to all his employees. He treated them well and paid them well. Not only that, Rockefeller is also known as one of the first entrepreneurs to allow his subordinates to directly submit complaints or suggestions, because more than anyone else, this billionaire understands that to build a strong business and grow, you need to build a great team.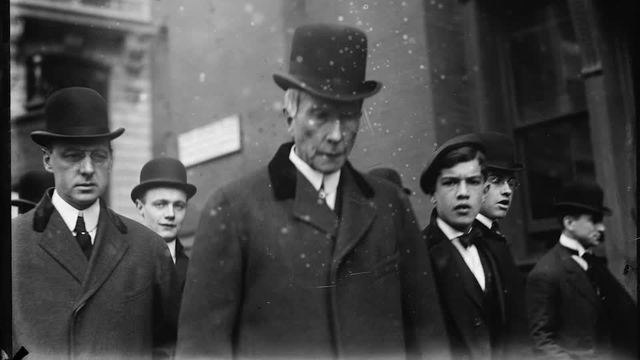 Rockefeller focuses on emotional intelligence. He used to say: "The ability to interact with people around and solve problems is as valuable as items like sugar or coffee. I'm willing to pay more for that ability." With a mindset and vision ahead of his time, Rockefeller took success in his own hands and became America's first billionaire. Not stopping there, these things were also passed on to the next generation of the family, helping this family flourish to this day.
4. Love yourself
In his memoir, Rockefeller talks about the importance of self-care. He warned people not to sacrifice their health just to gain wealth and get rich. Rockefeller advises his employees not to stay up late at work and to pay attention to other aspects of their lives. Also by understanding the importance of health, by taking good care of himself, Rockefeller lived to the age of 97 – an age that is rare.
One of his best quotes is "The one who works all day is the one who doesn't make any money". Because this billionaire believes that if you don't take care of yourself, you won't make money. Although this philosophy of his goes against the majority of society, the reality has proven that it is not wrong.
A person who loves to take care of themselves is someone who takes care of their sleep, drinks lots of water, exercises, and eats well. Only when people are healthy can they make money. If you are indifferent to yourself, you will certainly not do anything.
5. Focus on goals
Rockefeller was always focused on his goals, consistent with his habits, and persistent with his methods. When he moved to Cleveland, he always looked for work with a serious attitude. He wears a black suit, shaves his beard, cleans his shoes, and is ready to sell his services. Whenever faced with a difficult situation, Rockefeller always asked himself: "Is the opportunity here?". For this billionaire, wealth is just a by-product of diligence and sees goals as the driving force behind action. Because of that, he was successful.
(According to medium.com)
https://cafef.vn/triet-ly-thanh-cong-nguoc-doi-cua-ty-phu-giau-nhat-moi-thoi-dai-nguoi-lam-viec-ca-ngay-la-nguoi- no-kiem-duoc-tien-doc-ma-tham-tung-chu-2022060801012484.chn
You are reading the article
'The person who works all day is the one who doesn't make money', reading every word

at
Blogtuan.info
– Source:
cafebiz.vn
– Read the original article
here