Thế Giới
UN resolves accusations of Russia illegally exporting Ukrainian grain
The United Nations has no evidence that Russia illegally exported grain from Ukraine.
On June 7, the spokesman for the Secretary-General United NationsStephane Dujarric said, the United Nations could not verify Kiev's allegations that Moscow "stolen" and illegally exported Ukrainian grain.
When asked by a reporter about the above allegations, Mr. Dujarric confirmed that neither the UN Secretary-General's office nor the United Nations' World Food Program (WFP) had any reliable information. any confidence in this matter.
"We have seen the recent press releases, we are discussing with colleagues at WFP. They have no way to verify these allegations. I think the WFP, like all of us, supports the free movement of grain from the Black Sea to ensure that the needs of people around the world are met," Dujarric said.
Ukraine has repeatedly accused Russia of "stealing" its wheat stocks amid the ongoing conflict. Most recently, such allegations were raised by Ukraine's Ambassador to Turkey, Vasyl Bodnar. "Russia steals grain from Ukraine and sends it abroad from Crimea, including to Turkey," Bodnar said on June 3, adding that Kiev had asked Ankara "to help solve the problem."
According to Turkish Minister of Agriculture and Forestry Vahit Kirişci, Ukraine has agreed to sell grain to Turkey at a 25% discount.
For its part, Turkey announced that it is facilitating negotiations between Russia and Ukraine to ensure grain exports safely from the port of Odessa, the main Ukrainian port in the Black Sea.
This UN-backed plan is expected to open a safe shipping corridor amid conflict Russia – Ukraineto address the growing global food crisis.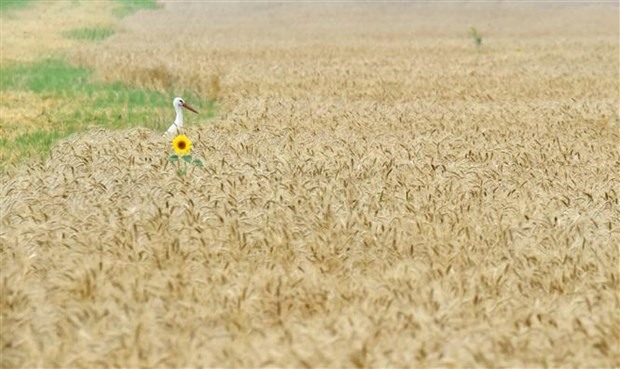 Turkish Defense Minister Hulusi Akar said that the four sides are drawing up plans to clear floating mines off Odessa and elsewhere along the Ukrainian coast, as well as protect shipping corridors. He said a lot of progress has been made on this issue, and technical planning is still continuing, and the parties are working to complete it as soon as possible.
Russian Foreign Minister Sergei Lavrov will hold talks with his Turkish counterpart in Ankara on June 8, Russian media have talked about the prospect of reaching an agreement to transport grain. Meanwhile, Ukraine's foreign ministry said Kiev would reject any agreement "without taking into account Ukraine's interests".
Ankara is said to have offered military assistance to clear mines and mines off the coast of Odessa and escort grain ships, while Kiev has raised concerns that dismantling the defenses could damage the port. attacked by Russia.
Last week, Russian President Vladimir Putin confirmed that Moscow would ensure the safe export of Ukrainian grain through Russian-controlled Black Sea ports. The Russian leader's statement brought global cereal prices, which had previously skyrocketed, back to April levels.
Ukraine and Western nations have repeatedly accused Russia of hindering grain exports by blocking Ukraine's Black Sea ports, namely Odessa. However, Russia denies these allegations, saying it is ready to ensure the safe passage of grain ships from ports. Moscow stressed that the disruption to traffic was caused by Kiev's own actions and the army's extensive landmines on the coast. Ukraine.
You are reading the article
UN resolves accusations of Russia illegally exporting Ukrainian grain
at Blogtuan.info – Source: laodong.vn – Read the original article here