Giải trí
Vietnamese movies with revenue of 100 billion: Still lucky!
There is no general formula for a movie with a revenue of over 100 billion VND. The luck factor of a few films is not enough to make people confident in the public quality and stability of this entertainment market.
The movie "Super Stupid Superstar" has so far surpassed 103 billion VND in revenue, more than the previous Vietnameseized movie "You are my grandmother", which reached 102 billion VND and rose to second place in the list. Top 4 movies with revenue of more than 100 billion dong. This is a special achievement in the history of Vietnamese films during Tet so far. What makes the movies successful with hundreds of billions in revenue?
Heaven, earth, human harmony?
Summarizing the Tet film season, the movie "Super Stupid Superstar" was the most successful in terms of revenue, surpassing the milestone of VND 100 billion after only 3 weeks in theaters. Although the quality of Vietnamese films this year is much better than in previous years, "Super Stupid Superstar" is not highly appreciated by people in the industry. The film is considered easy to watch, the content is simple, suitable for ordinary audiences and the gentle laughter carries the message of family and love. However, the film story is quite old with the familiar quartet of the showbiz world, the storytelling is not new, the acting is at a round, non-breakthrough level. So why is this movie still reaching record sales? Many analyzes have been made such as films with comedian Truong Giang owning a large number of fans, films that are favored to screen slots with large audiences, skillful communication strategies… Mr. Tran Xuan Phuc, media specialist According to Chanh Phuong Film Studio, explained: "The movie "Super Stupid Superstar" has all the factors: Heaven's time – location – human harmony, so even though the quality is average, it still achieves high sales. Movies are released smartly when there are no early screenings Early screenings are easily detrimental if the film is not really excellent and creates good word of mouth. Truong Giang is a factor in time to attract the attention of the audience".
Mr. Ly Quoc Oai, Director of Nghiep Thang Film Studio, also said that "Stupid Superstar" has content suitable for popular audiences, gentle laughter. In particular, the film is favored by the distributor CGV – accounting for 40% of the number of cinemas nationwide – for dense screenings. Foreign films at the same time were not too strong competitors to Vietnamese films and the blockbuster "Black Panther" also rescheduled the screening after Tet.
As an experienced filmmaker, Thanh Thuy – Duc Thinh captures the audience's tastes well, they are clever in choosing products to serve at the right time. Favorable factors are connected, contributing to "Super Stupid Superstar" a great success in terms of revenue. Looking back at 3 other Vietnamese films that have surpassed the 100 billion dong mark: "I'm not 18" (169 billion dong), "I'm your grandmother" (102 billion dong), "Let Mai calculate 2" (101 billion dong), It is clear that the films all share the same emotional and humorous themes. However, the humorous element varies significantly according to the audience's tastes, from "bullshit" comedy to comedy with a clear message and well-invested. Each film has its own "ace": Thai Hoa, Miu Le, Katie Nguyen, Truong Giang. But when asked about the general formula for a movie with a revenue of 100 billion VND, people in the world confirmed that there is no formula at all.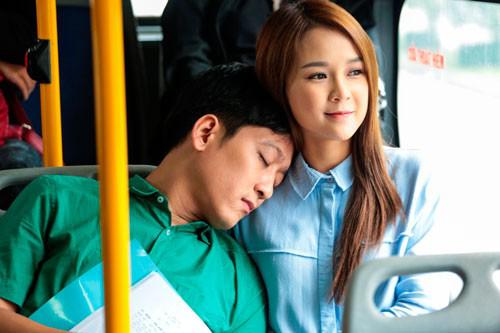 Not a "fatty" dish
Previously, the Vietnamese film market was easy to predict, the general formulas were given from time to time: Comedy + star; comedy + comedian + simple content; comedians + comedy content with messages; love language + new face + humor; showbiz + new stars + other elements revolve around. However, most of these formulas don't really work because audience tastes change quickly. Therefore, there is currently no formula for a hit movie, but the first thing is that the film must be of good quality. If you make a sketchy investment of a few billion dong to explore the market, it will definitely fail, there is no "lucky" like before when word of mouth spreads quickly and strongly. "Vietnamese films have developed compared to before, but the audience's tastes are difficult to predict. Therefore, movies must be of good quality, winning or losing is a factor of chance, the producer will consider later. I think in the future In the future, movies with a revenue of 100 billion VND will increase because investors start serious businesses," – producer and director Hanh Nhan shared.
Mr. Quoc Oai also acknowledged that the addition of more films to the list of over 100 billion VND is a good sign, showing that the audience still loves Vietnamese films. But it must also be recognized that the film market is currently unpredictable, success is not easy because it depends on many other objective factors. If you only see romantic comedies, comedians, and a little bit of investment, you will make a profit, but "thoughtfully" rushing to do it will fail. From the end of 2017 until now, the number of Vietnamese films that have achieved high revenue has been counted on the fingers, but suffered a lot of losses while the number of moviegoers increased.
"Producers have realized that they should not imitate each other because the audience's tastes do not have a certain pattern. Kieu Minh Tuan made a breakthrough in "I am not 18″ but the big winner in the Tet film market was Truong Giang. movies, comedians who combine a simple and easy-to-understand story every time, but not always, win. watch" – writer Thanh Huong emphasized.
Still an unstable market
The current filmmaking situation shows that the producer is still improving the quality but to a certain extent. They can't invest capital while ticket prices return to promotional levels, mid-quality movies still have a chance to win big. The "painful defeats" made the "bullshit" comedy genre disappear. If the average quality film also has low sales like the comedy bullshit before, the producer is forced to invest in improving the quality of the film and increasing it gradually.
Expert Xuan Phuc said that Vietnamese films still have progress, but the speed is not fast due to market factors. Only when the sales of high-quality films that are loved by professionals and the audience win big will it prove the comprehensive and stable development of the market.
You are reading the article
Vietnamese movies with revenue of 100 billion: Still lucky!

at
Blogtuan.info
– Source:
24h.com.vn
– Read the original article
here