Business
Working manual labor on the farm since the age of 4, Jeff Bezos learned 2 valuable qualities that helped create a trillion dollar Amazon empire
In 1994, Jeff Bezos founded the online bookstore Amazon in a garage in Seattle. Currently, Amazon is already an e-commerce giant with a market capitalization of more than 1.2 trillion USD and Jeff Bezos is the second richest person in the world with a fortune of 147 billion USD.
But not everyone knows that the inspirational story of Jeff Bezos didn't actually start his garage, but much earlier, in a small town called Cotulla.
Cotulla is in the state of Texas, has a population of about 4,000 people and is a little-known town. Jeff Bezos used to spend many summers from the age of 4 to 16 working on his grandfather's farm in Cotulla.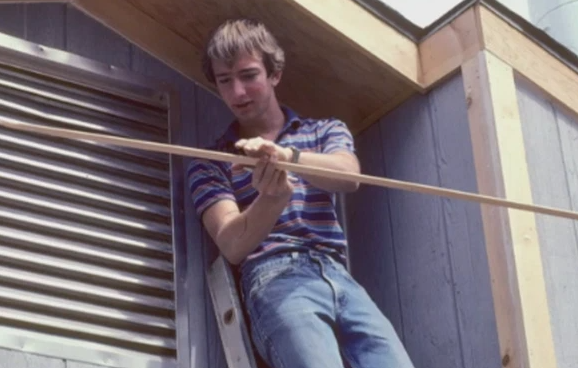 Jeff Bezos in his youth (Photo: Internet).
In a 2017 conversation, Jeff Bezos described his grandfather (commonly referred to as "Pop" by his family members) as a very self-reliant and resourceful person. According to the billionaire, these are two valuable qualities that he learned from his grandfather, thereby creating Amazon's success today.
"My grandfather was a man who always relied on his own ability. When you are in the middle of a countryside and have any problem, instead of calling a mechanic to fix it, you will fix the broken thing yourself," Jeff Bezos said.
Over the summer, Jeff Bezos helped his grandfather with various manual jobs, from fixing fences and windmills to building a house from start to finish. Jeff Bezos' grandfather also made needles to sew wounds for cattle.
"Pop often takes on plans that he himself doesn't even know how to execute. Only then, he gradually learns and turns them into reality.
When things don't work out as planned, you need to take a step back and try again. Each time you do, you improve your self-manager. Come up with your own way to overcome difficulties," Jeff Bezos said.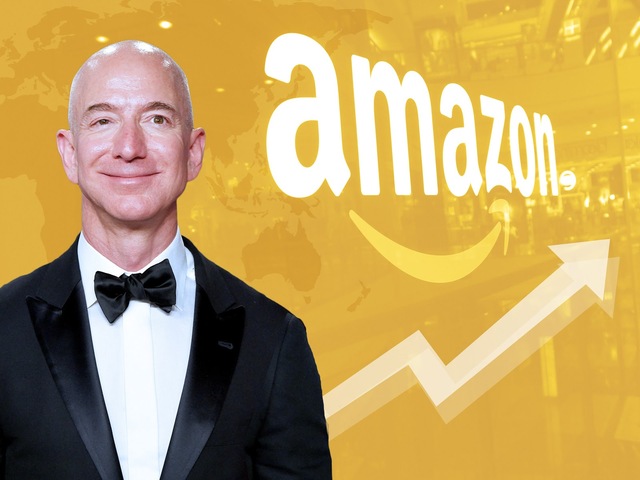 He cited Amazon as an example: "We wanted a third-party seller because we knew we were going to add more choices to the store. So we started Amazon Auction. It failed, though. failed, but after some trial and error, Amazon Marketplace was born and was extremely successful."
According to the billionaire, as the business grows, everything needs to be expanded, including the scale of failure. In his 2019 annual letter to shareholders, Jeff Bezos said the company would test business ideas that could cause billions of dollars in failures. "If failure doesn't scale up, we can't succeed at scale either." Jeff Bezos emphasized.
Jeff Bezos believes that the two qualities he learned while working on the farm are also beneficial in everyday life. His advice is that the next time you discover a completely new problem, boldly try and use your talents to turn it into something meaningful. For him, whether you succeed or fail, at least you've tried.
Jeff Bezos isn't the only billionaire to express a similar view of failure. Legend of investing Warren Buffett once shared: "You're going to make a lot of mistakes in life, and that's for sure. Me too. I can't make many investment and business decisions without making any mistakes. any mistakes. I can only minimize them. The most important thing is that I don't think negatively about them, but take it as a lesson and motivation to keep trying."
Source: Inc, CNBC
https://cafebiz.vn/lam-viec-chan-tay-o-trang-trai-tu-nam-4-tuoi-jeff-bezos-hoc-duoc-2-pham-chat-quy-gia-giup- tao-nen-de-che-amazon-ngin-ty-do-20220608160444291.chn
Following the Economic Lifestyle
You are reading the article
Working manual labor on the farm since the age of 4, Jeff Bezos learned 2 valuable qualities that helped create a trillion dollar Amazon empire

at
Blogtuan.info
– Source:
cafebiz.vn
– Read the original article
here