When the Covid-19 pandemic began, many people were stuck at home and had to turn to online ordering, so a generation billionaire new was born. Those are the food delivery tycoons.
The three co-founders of DoorDash – the San Francisco-based company, each amassed a fortune of $2.5 billion. Jitse Groen, founder of the Just Eat Takeaway.com platform, is also worth $1.5 billion.
However, those billion-dollar fortunes are just like a dream when diners return to eat at restaurants, instead of just ordering take-out. Besides, technology stocks are no longer attractive to investors in the context of the changing macro environment.
Groen's holdings fell to $350 million. DoorDash co-founders Andy Fang and Stanley Tang are no longer billionaires, while CEO Tony Xu's fortune has dropped to $1.1 billion.
Many others are in a similar situation. That includes Will Shu of Deliveroo Plc. Last August, Shu's stake was worth $620 million, but now it's only about $150 million.
Mott Smith, CEO of Amped Kitchens – a company that rents out kitchen space, shared: "The end of the lockdowns has shown us the limits of the food delivery industry."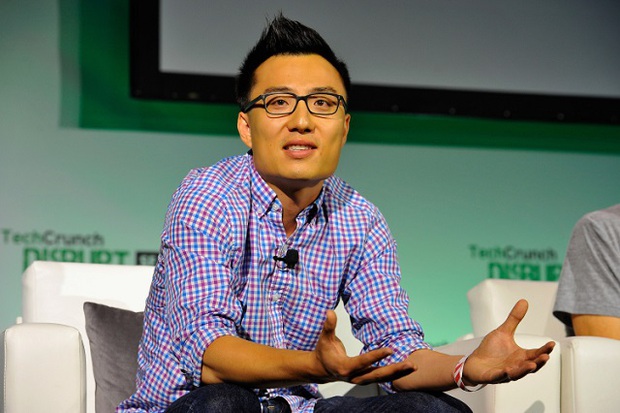 Tony Xu, CEO of DoorDash. Photo: Getty Images
After recording a "huge" increase in 2020 and most of last year, the shares of leading food delivery companies continuously plunged, "flying" more than $ 100 billion in market value. While most are trying to increase revenue, growth has slowed from the 2020 spike.
The recent market downturn and persistent inflation are also eroding consumer savings, prompting them to cut back on spending. Technology shares have fallen sharply across the board amid rising interest rates and recession fears.
"It is very difficult to determine where the bottom is. The sector has never experienced the combination of both high inflation and new normal demand uncertainty."analyst Diana Gomes at Bloomberg Intelligence identify.
Some firms have shifted their focus to cost-cutting, as investors push companies to make money instead of spending to increase market share. Just Eat shares jumped 12% after news that Grubhub founder Matt Maloney was considering buying the company's US operations just a year after selling it to Just Eat for $7.3 billion.
The founders' wealth accumulated over the years and then seemed to explode overnight. Xu and the two cofounders built DoorDash when they were students at Stanford University. Groen was also a student at the University of Twente in the Netherlands when he founded Just Eat's predecessor company in 2000.
Will Shu completed his studies at Wharton Business School before founding Deliveroo in London in 2013.
Before the pandemic, the growth of food delivery companies seemed limitless. When DoorDash listed in December 2020, the token was up 92% on its first day of listing. The co-founders have already started transferring some of their wealth into the bank. According to the calculation of BloombergXu, Fang and Tang have sold a total of more than $356 million in shares over the past 17 months.
Notably, many of the food delivery companies that once experienced the biggest growth — and then collapsed — are based in Europe. This used to be an uncommon place for a food delivery culture, and now these companies take a big risk as things slowly return to normal.
Usha Haley, a business professor at Wichita State University, said: "This was an American phenomenon that spread around the world at a time.". These founders now experience a different side of American life: Not all get-rich-quick billionaires can hang on to their fortunes forever.
You are reading the article
Become a billionaire thanks to the pandemic, after the epidemic is over, you are no longer a billionaire

at
Blogtuan.info
– Source:
Soha.vn
– Read the original article
here