Chuyện lạ
Close-up of the rare new born albino Galapagos giant tortoise
A new albino Galapagos giant tortoise was born in the zoo in the town of Servion, Switzerland.
This is the first time an albino Galapagos giant tortoise has been born in captivity. The albino turtle is one of two newly born turtles in the Tropiquarium zoo, in the town of Servion, Switzerland. The other turtle is black, both born are the efforts of experts in the conservation program of endangered species in Switzerland.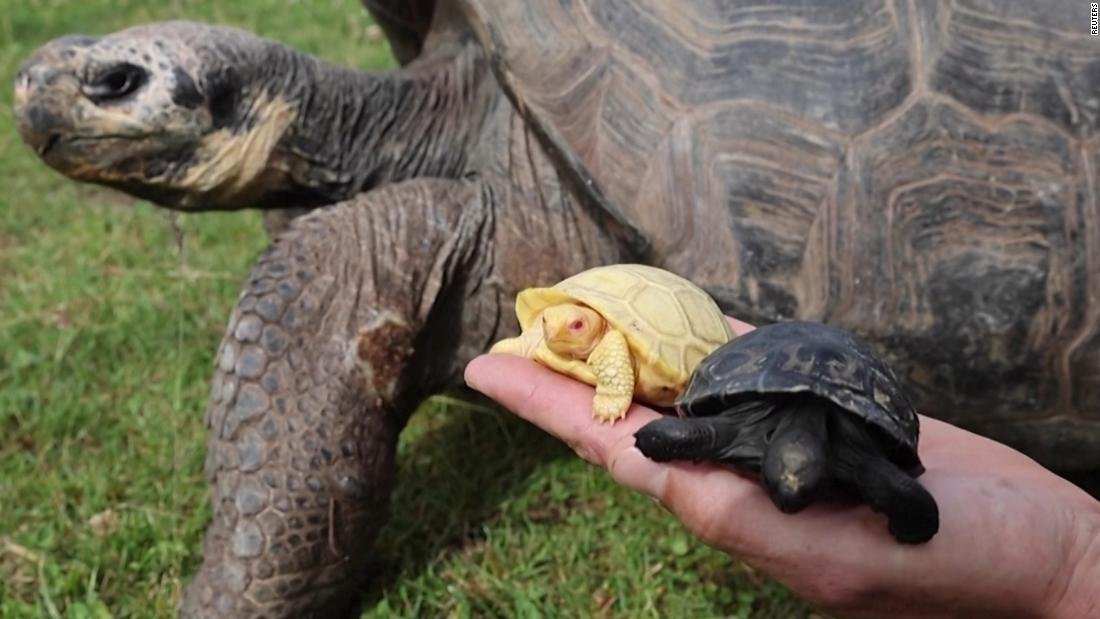 Close-up of the rare new born albino Galapagos giant tortoise
The Tropiquarium Zoo has introduced albino turtles into the area where visitors have the opportunity to admire.
In the first post to share pictures about the new birth of albino turtles on social networks, the zoo representative said that the small turtle with pink red eyes and a yellow-white shell, is the new mascot of the zoo. Switzerland. The sex of the baby turtles has yet to be determined.
Newly hatched albino turtles after nearly 4 months, the mother turtle laid 5 eggs on February 11. According to the zoo, this species has a low reproductive success rate, currently they are still waiting for the remaining eggs to hatch.
The Galapagos giant tortoise is an endangered species, with just under 15,000 left in the world.
Conservation experts have performed many crossbreeding attempts to increase the turtle population. However, this is the first time they have recorded the birth of an albino turtle.
A representative of the zoo said: "This is the first time in the world that albino Galapagos tortoises have been born in captivity. There have been no records of albino Galapagos tortoises discovered in the wild."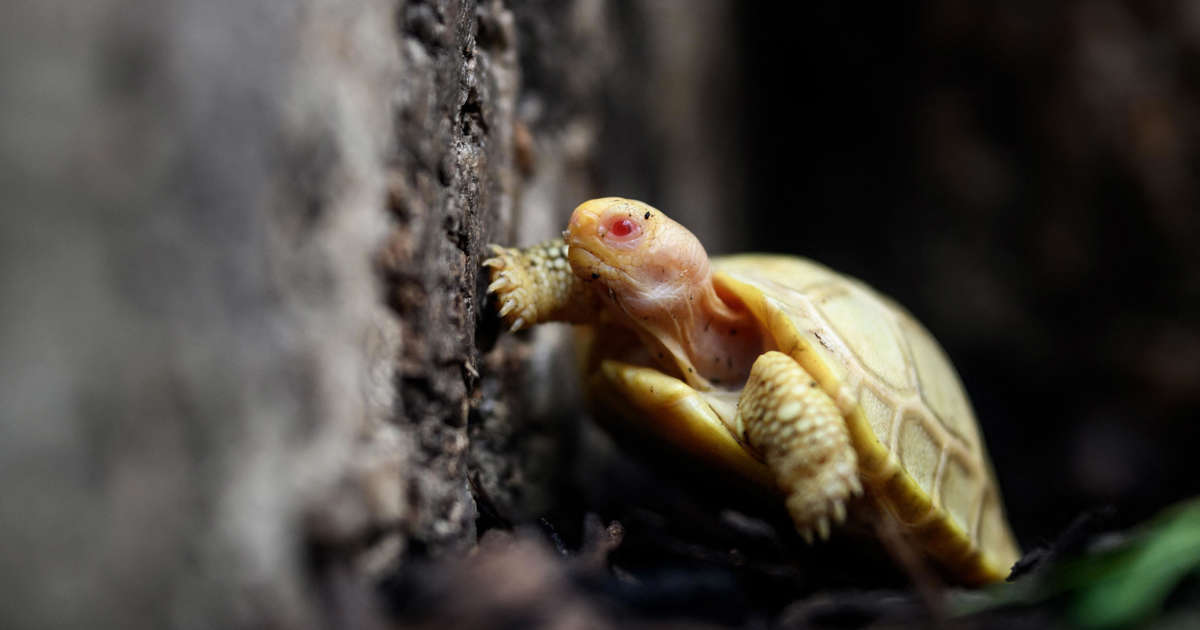 Galapagos giant tortoises are usually very small when born, but when they reach adulthood, they can grow up to 400 kg.
It is known that albino turtles are much rarer than humans or many other species. There is one case of albinism in every 20,000 people, while this rate is only one in 100,000 turtles.
At birth, turtles usually weigh about 90 grams to less than 450 grams. As an adult, the Galapagos tortoise will grow to weigh about 400 kg, have a shell length of about 1.8 meters and live up to 100 years in the wild. In captivity, Galapagos tortoises can live up to 177 years.
The giant Galapagos tortoise, one of the world's heaviest extant reptiles, is native to the seven islands of the Galapagos Islands, a volcanic archipelago about 1,000 kilometers west of mainland Ecuador.
Hoang Dung (synopsis)
You are reading the article
Close-up of the rare new born albino Galapagos giant tortoise

at
Blogtuan.info
– Source:
infonet.vietnamnet.vn
– Read the original article
here