Đời sống
Life Style
Controversy when going to Shark Tank to raise capital, how candid do startups respond?
Along with the successful closing of the deal, receiving much admiration from the netizens, Shark Tank also has many controversial deals. The causes of these noises are also quite diverse, possibly from The model is unconvincing, due to the comments of the Sharks,… but all have one thing in common: the representative CEOs are frank in their responses.
CEO Hana Ngo – startup HannaGold
Most recently, when appearing at Shark Tank season 5, CEO Hana Ngo with the "Golden Shop 4.0" model HanaGold not only received no investment but also received harsh comments from the "shark" cast. If Shark Lien thinks that Hana Ngo is quite naive in finance, Shark Phu claims: "Selling gold with only 1 billion in revenue is not as good as people selling underwear and bras".
Before Shark Lien's opinion, the beautiful female CEO disagreed and shared in 1 interview: "Innocent is a one-sided comment according to Shark Lien's opinion at that time, No one is naive enough to go into the financial technology business chief! Maybe I'm young, not as experienced as the Sharks, but now a lot of 9x, 2k young people have become Fintech (financial technology) unicorns and they are also really good at doing things. others think impossible".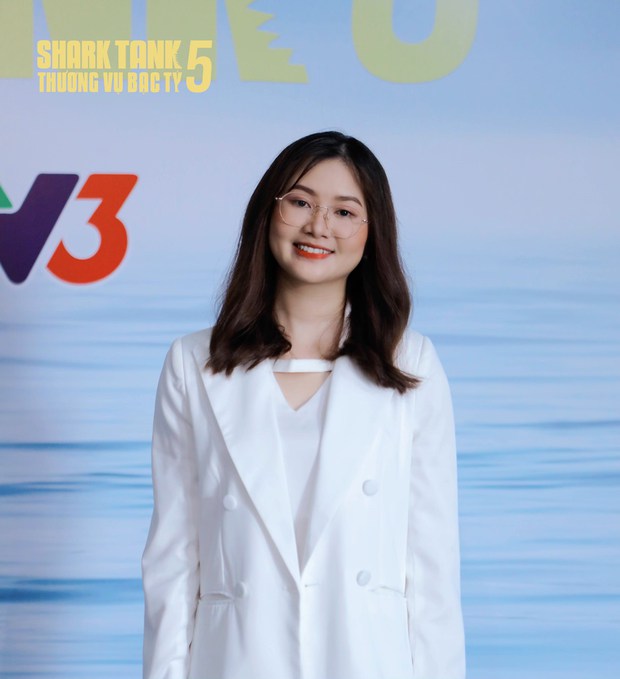 As for Shark Phu's comment, Hana thinks it's a lame comparison because "If that's the case, then it's like telling Fintech (financial technology) startups to drop their projects on startups to sell underwear". She also affirmed that any form of business needs time to prove the model.
In addition, Hana Ngo also revealed that what was broadcast was only part of the recording. She said that the Sharks competed to speak, she did not fully explain or answer this Shark's question, then the other Shark interrupted. "Many times, when thinking about it, the question asked by the Sharks is more like a "review" performance than in the mood to receive investment opportunities from an innovative startup. But the Sharks were really interested in HanaGold's innovation model." – female CEO said.
CEO Ngoc Nguyen – startup Luminus
In season 4, a startup that was also "turned away" by the Sharks, interrupted constantly and did not invest is the health drink brand Luminus with CEO Ngoc Nguyen. The Sharks all appreciated the product quite highly, but the female CEO's presentation was did not satisfy them as well as the audience. She made many mistakes from preparing props to answering questions from the Sharks and could not come up with a specific business plan. Even, Shark Hung had to do the act of getting up from the "hot seat"like wanting to terminate the capital raising part early.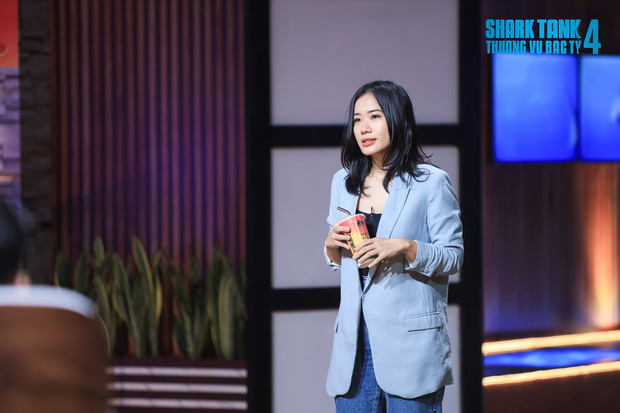 Before this reaction of the Sharks, Ngoc Nguyen said that she was prepared mentally but still quite confused: "I think between the Sharks and I have not found common ground or I have chosen the wrong person to call. Sharks don't like healthy smoothies so they just want to say what they think, I respect it. I stood there listening and really didn't want to say anything more. Finding a partner in business is very important, I'm probably 'swimming in the wrong pool'' then" (laugh).
With Shark Hung's sudden departure, Ngoc Nguyen shared: "He was right to go, I politely stayed because it was filming. It seems that the appointment to find out a partner to call for an investment did not have the same voice, but after Mr. Hung came back, he stopped by the stall to ask questions because he was also curious about the type of model Luminus has.".
CEO Hang Nguyen –
Wiibike startup
Also in season 4, a female CEO who received a lot of attention was Hang Nguyen – the electric power-assisted bicycle startup Wiibike. After the presentation of the female CEO, Shark Phu had sayings such as: "I was just looking at you, so I didn't see anything in the car", "You don't need to explain anything more about the business (business model – PV). With just one glance, you know what business is. So I said at the beginning, I don't care about the business, I don't care about the product, I only care about each of you. I close like this, 1.5 billion for 10% of the shares".
At that time, Shark Phu's words caused netizens to split into fierce controversy. Half thought that Shark Phu was just joking and giving polite compliments; One faction asserted that Shark Phu despised the efforts and wisdom of startups, gender stereotypes, and even harassed women.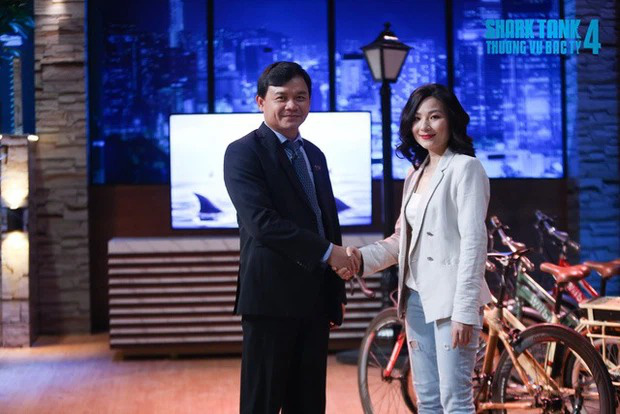 Shark Phu and Wiibike CEO close the deal
From an insider's position, Hang Nguyen explains the fact that Shark Phu and the Sharks also pose many other problems to learn about Wiibike, not just so briefly. These sentences are also in the closing part of the deal and considering that, the female CEO understands what Shark Phu means: "I'm done asking, so I'm not interested in your business anymore. I'm only interested in the founder.".
"Shark does not talk about appearance as some people have misunderstood. I think it is very normal that Shark Phu is particularly interested in Founder. Shark Phu has also repeatedly affirmed this idea on Shark. Tanks already. Besides, I also know that Shark Phu has a habit of looking at the founder's generals before deciding to invest. Therefore I think everything is normal But maybe people didn't see the fundraising from start to finish, so they have a different perspective." – Hang Nguyen added.
CEO Cathy Thao Tran – startup Ohana
In season 2 of Shark Tank, female CEO Cathy Thao Tran also became a topic of discussion for many people when she brought up the project of the Ohana inn application. Possessing a beautiful appearance, confident and attractive demeanor, this young businesswoman has successfully attracted the attention of 3 Sharks, especially Shark Phu, and has to say: "Looking at you makes me want to invest!". However, Shark Phu refused because of the business model and affirmed that the female CEO would fail.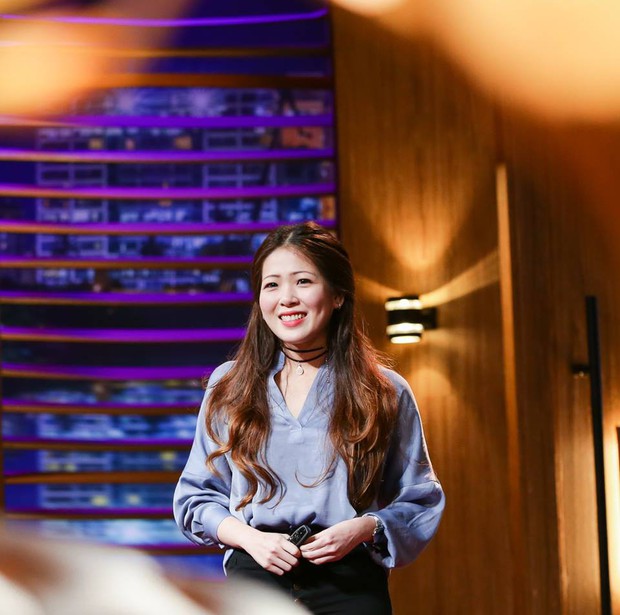 In the interview after the show aired, Thao Tran is not afraid to share her views on Shark Phu's reaction: "To me, this sentence is like looking at the face and capturing the image. The purpose of my program is to introduce the company's products more than to talk about myself. When I received that statement, I was also a bit surprised. However, I also consider it a good assessment from Shark Phu's opinion. But it is also from this statement that I do not receive an investment from Shark Phu. I need someone who believes in this project, this product more than I believe in myself".
Besides, when someone commented that Thao Tran was naive, Having just won the hearts of the Sharks, she admits she is naive in business. This has been commented on by many people and said that if it stays like this, it won't work, but she still hasn't changed to "keep the mind always looking at the problem in the most direct way". As for the innocence about looks, the female CEO said she's not sure because it's not always also stick to the mirror.
Photo: Synthesis
https://kenh14.vn/vuong-tranh-cai-khi-len-shark-tank-goi-von-cac-startup-phan-hoi-thang-than-co-nao-20220608183201604.chn
You are reading the article
Controversy when going to Shark Tank to raise capital, how candid do startups respond?

at
Blogtuan.info
– Source:
Kenh14.Vn
– Read the original article
here