Business
Famous Da Nang avocado ice cream shop more than 30 years old, selling more than a thousand cups a day, customers waiting in line
Ms. Nguyen Thi Dong, daughter-in-law of the owner of Ms. Van's ice cream shop, shared that the shop is open every day from 7:30 a.m. until about 6:30 p.m. From early in the morning, when the shop hadn't opened yet, there were already customers waiting to enjoy a cup of greasy, cool ice cream.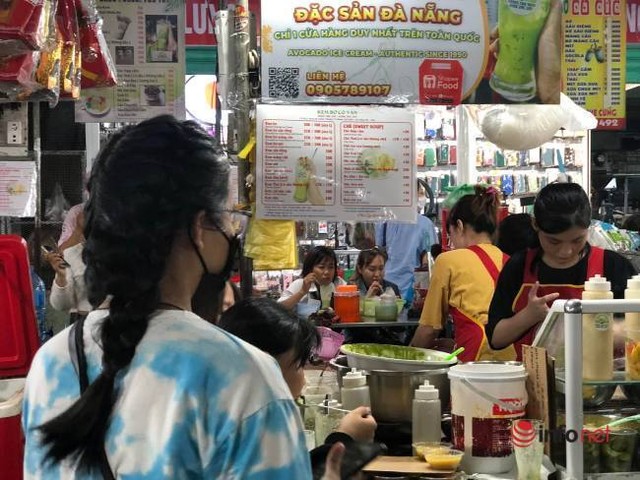 Avocado ice cream shop located in Bac My An market (Ngu Hanh Son district, Da Nang)
Ms. Dong said that Ms. Van's ice cream shop is more than 30 years old now. The factor that determines the delicious and famous taste of the restaurant is ice cream. Homemade ice cream. The secret to making ice cream was passed on to her mother-in-law by her husband's grandfather and now to her life. The taste of butter cream has been maintained by her family for decades.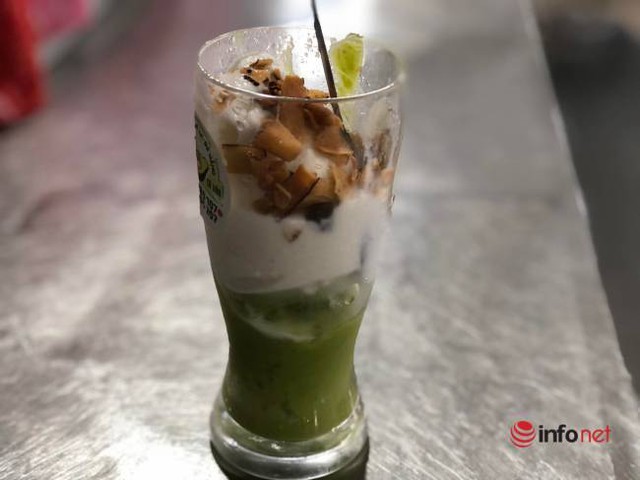 Each cup of butter cream costs 20 thousand dong
"Our ice cream is an heirloom ice cream with its own recipe, and butter is the same everywhere. If the ice cream is good, the buttercream will be good, but no matter how good the butter is, the ice cream will still be bad. For gourmets, people will scoop up ice cream to try, whether it's good or not, people will call it," Ms. Dong said.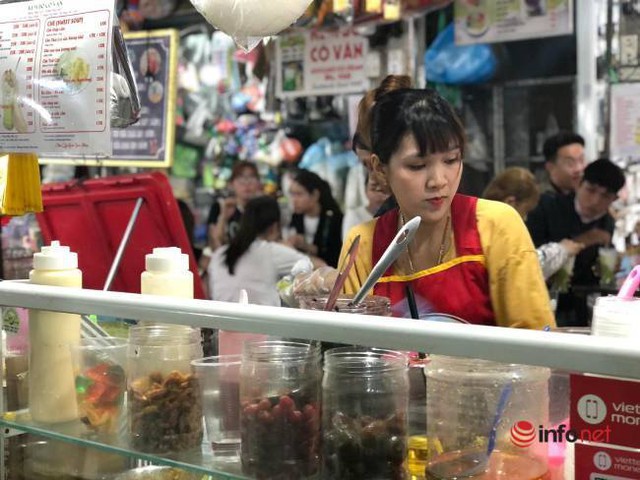 Ms. Nguyen Thi Dong, daughter-in-law of Ms. Nguyen Thi Thu Van, owner of the famous avocado ice cream shop in Da Nang
In addition to ice cream, butter must also be imported delicious and self-ground. This season is avocado season, so the shop imports fresh avocado from Dak Lak, chooses each ripe, fresh, delicious puree along with some green beans. After the avocado season is over, use frozen butter.
"Those who are observant will see that the butter has a taste of green beans. Mixing green beans into butter to overwhelm the bitter taste of butter, makes the cup of butter cream fatter, more fragrant and has a more beautiful green color", Ms. Dong revealed.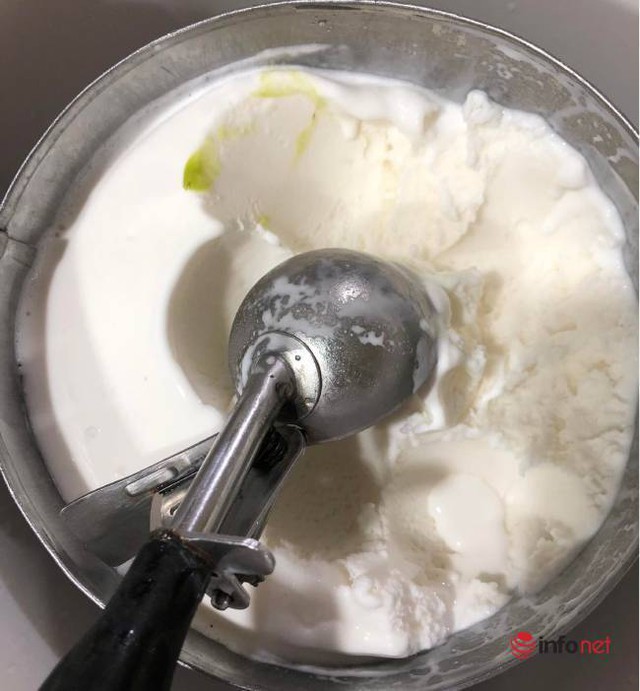 Co Van ice cream is made according to its own recipe, heirloom, creating a unique taste, different from other avocado ice cream shops
According to Ms. Dong, her family's heirloom ice cream shop has always been famous for decades, always crowded with customers. Especially since she became a bride in 2015, she just started to make the logo for the shop and stick it on the glass. The image of a cup of buttercream was accidentally shared online by people, and since then the shop has become more and more crowded and known by more people.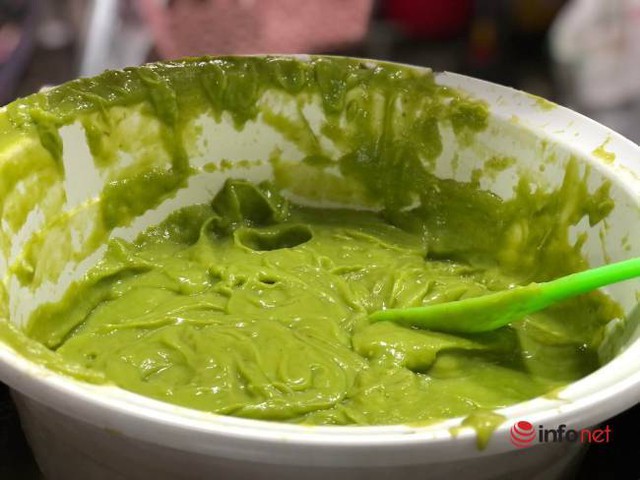 Smooth butter
Previously, each cup of ice cream was only 15,000 VND, but 5 days ago, the shop had to adjust the selling price to 20,000 VND / cup due to the sharp increase in the price of raw materials such as sugar, milk, etc.
In addition to avocado ice cream, the menu of the restaurant also has strawberry ice cream, coconut cream, durian ice cream, tea… But the most expensive is still avocado ice cream. The traditional buttercream cup consists of rich cream, smooth butter and desiccated coconut.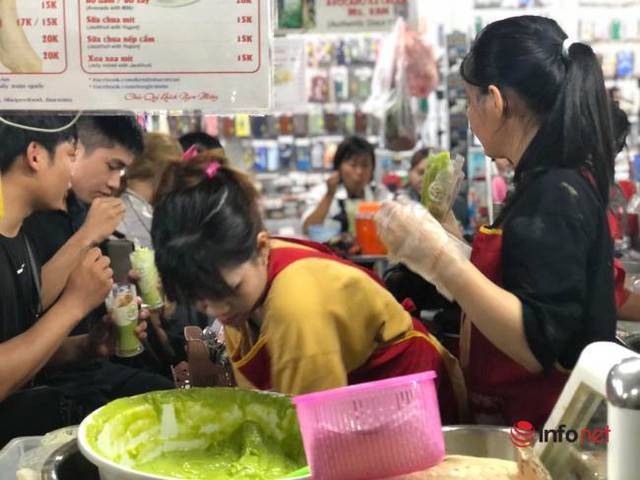 Avocado ice cream shop sells more than 1,000 cups every day
On average, the shop sells more than 1,000 cups per day, not including wholesale and cartons of ice cream for tourists to buy and take home.
"Like this morning, I packed 10 boxes for customers to bring back to Hanoi as gifts, 20 packs in a box, 30, 50 packs in a box. As for wholesale customers, on average, every day about 3-5 quintals of ice cream go to Hanoi, Cao Bang, Lang Son, Quang Ninh … ", Ms. Dong said.
Near 6pm, although customers still flocked to buy, Ms. Dong had to refuse because she ran out of ice cream.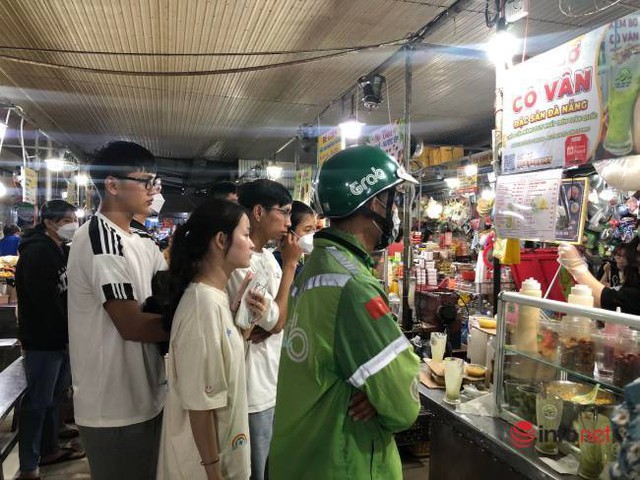 Customers waiting in line to buy ice cream
Ms. Dong shared that ice cream is homemade, not bought, so it has to go through many stages.
It takes about 30 minutes to produce a batch of 5kg ice cream, so if we continue to sell to customers, there will be no ice cream for sale tomorrow.
The ice cream shop currently has 11 people working, of which at the market are 6 people in charge of selling, collecting money, washing dishes. At home, 5 people are in charge of making ice cream, picking up butter…
Wondering why the shop was crowded but did not choose a more spacious space, Ms. Dong shared, although her house is right on the main road, her family has been selling at this Bac My An market for decades.
"Opening a shop elsewhere will generate many things, but ice cream and tea can only be sold in the summer, and there will be fewer customers in the winter. At the market, people are always crowded, even though it is cold, people go for a while and feel hot and want to make a cup of ice cream. Moreover, the current resources are limited, the shop has 11 people but works all the time, both retail and wholesale, now if it is expanded any further, it will not be able to meet all the needs of customers", Ms. Dong said. good.
You are reading the article
Famous Da Nang avocado ice cream shop more than 30 years old, selling more than a thousand cups a day, customers waiting in line

at
Blogtuan.info
– Source:
cafebiz.vn
– Read the original article
here