Children's humor always has the ability to "conquer" the hearts of adults. With an expressive face and humorous personality, Leon – the youngest son of Ho Ngoc Ha's family has "attracted" to a huge number of fans not inferior to his parents. The social networking site of the trio of children Henry – Lisa – Leon achieved more than 580 thousand followers. In which, Leon's pictures always attract countless interactions, everyone whispers to the lovely boy, who is a potential "saint" of the entertainment industry.
Even entertainment queen Ho Ngoc Ha sometimes has to give the spotlight to her son. Recently, she posted a series of street fashion photos of mother and daughter with the caption: "Because this month is too busy, I have to be by my side when I go to work. Afternoon Saigon is so beautiful to Leon".
Leon humorously walks next to his mother.
Thus, because of a busy schedule, Ho Ngoc Ha took advantage of the time to be with her children by taking her youngest son to work. The mother of three revealed that her third sister Lisa was "busy sleeping at home", so she did not appear. Rarely can he take private photos with his mother, Leon quickly "takes the spotlight" with a series of petty expressions. The boy smiled happily, wearing a black and brown outfit with Ho Ngoc Ha. In particular, the baby boy always hugged a gray teddy bear. This toy is carried by Leon with him wherever he goes. Ho Ngoc Ha explains: "It's been hard, uncle. Buy a new one, don't hold it, still hold this tassel".
Psychologists say that children are especially fond of a toy, cuddling a teddy bear or using an old blanket because of a feeling of attachment, known as the possessive effect. Interaction with familiar toys has the potential to provide warmth and a sense of security. Many children also personify, seeing toys as a close friend and a place to keep good memories when they grow up.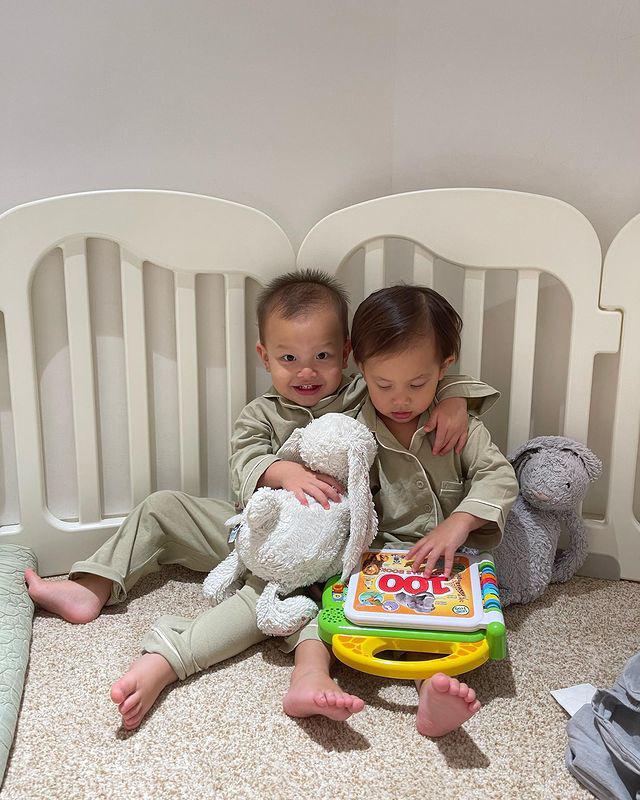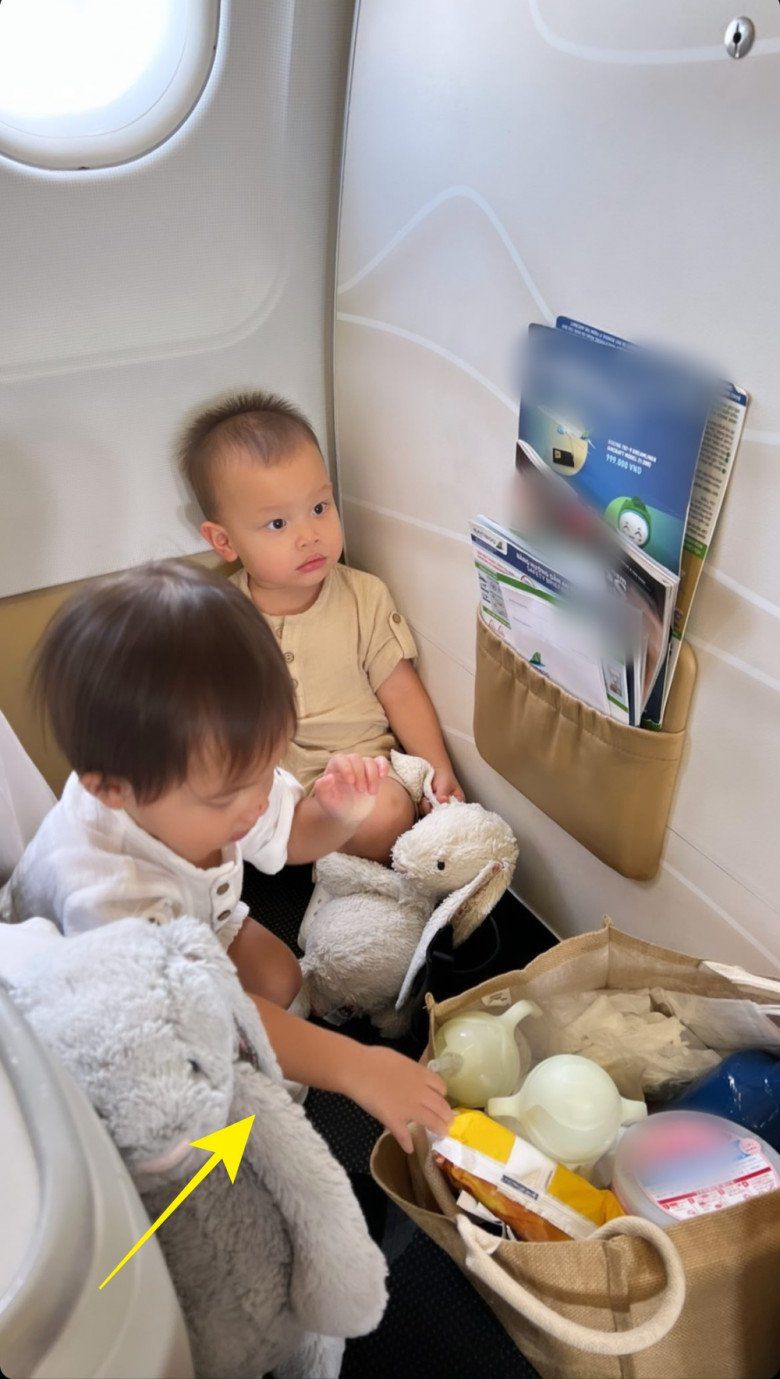 The teddy bear Leon has been fascinated by lately.
The new series of photos of mother and daughter Ho Ngoc Ha are also filled with the smell of wealth with the background of a tens of billions of cars. The "Entertainment Queen" herself also carries a billion-dollar brand bag, making many people whisper. Yet all seem to be overshadowed by Leon's cuteness, confidence, and humor. The boy sometimes laughs, sometimes chuckles, "eyes A, mouth O", then frowns confused, …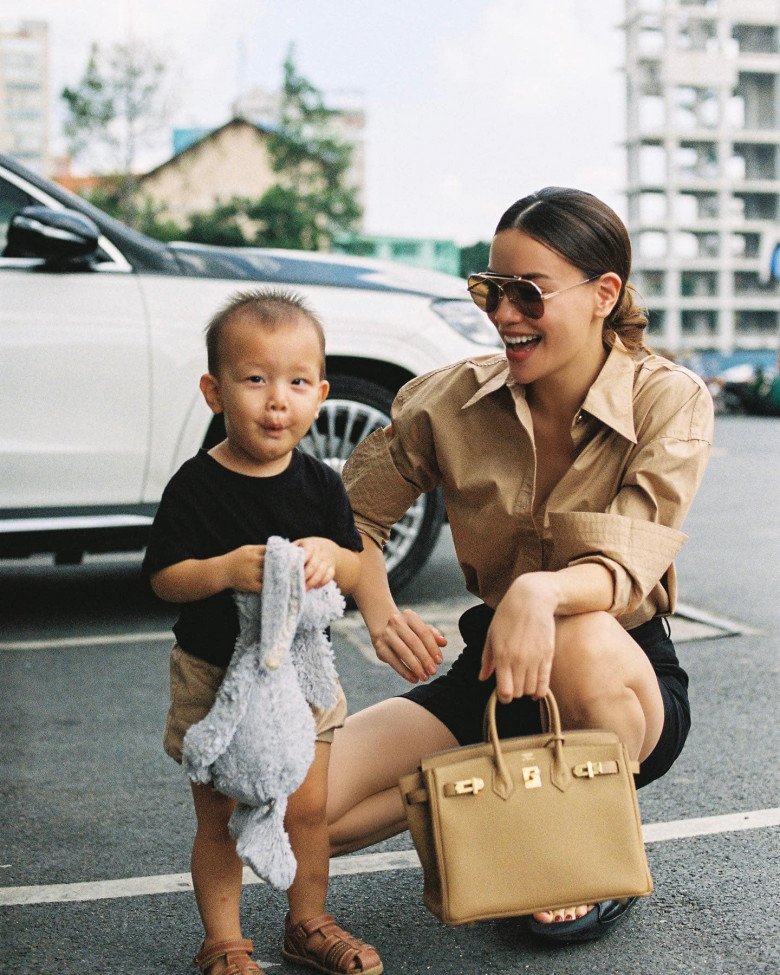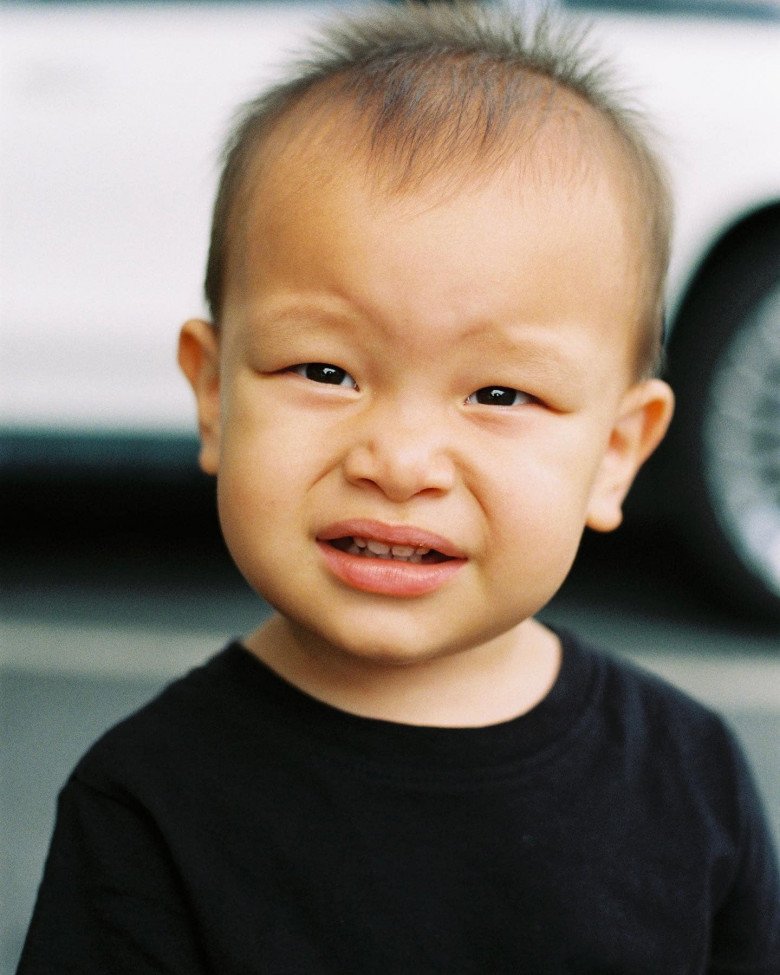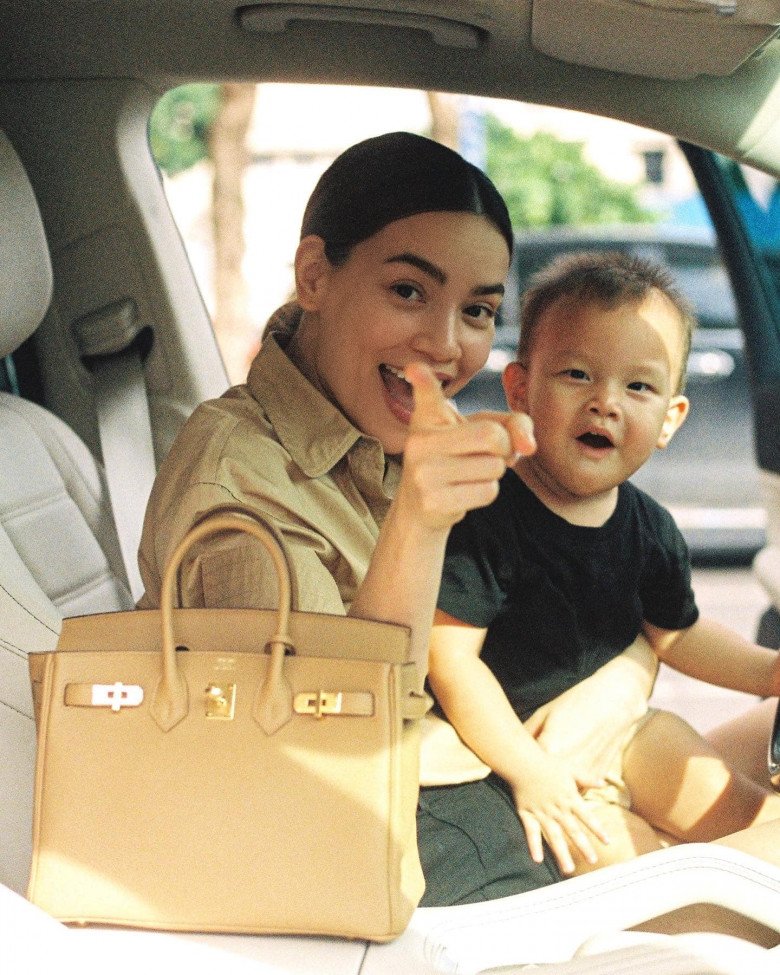 Leon is extremely lovely, coordinated to pose with his mother, making many people "melt".
The online community almost exclusively focuses on the boy's diverse expressions. Many people praised: "Leon is so cute", "This little guy has never seen his face without acting, looking at him is so funny", "Hello, child comedian Leon",… Even Ho Ngoc Ha "gives up" to the attraction of boys. When asked questions: "Then can Ha's mother do it with you?" She wittily admitted: "The level of goods like that is not good".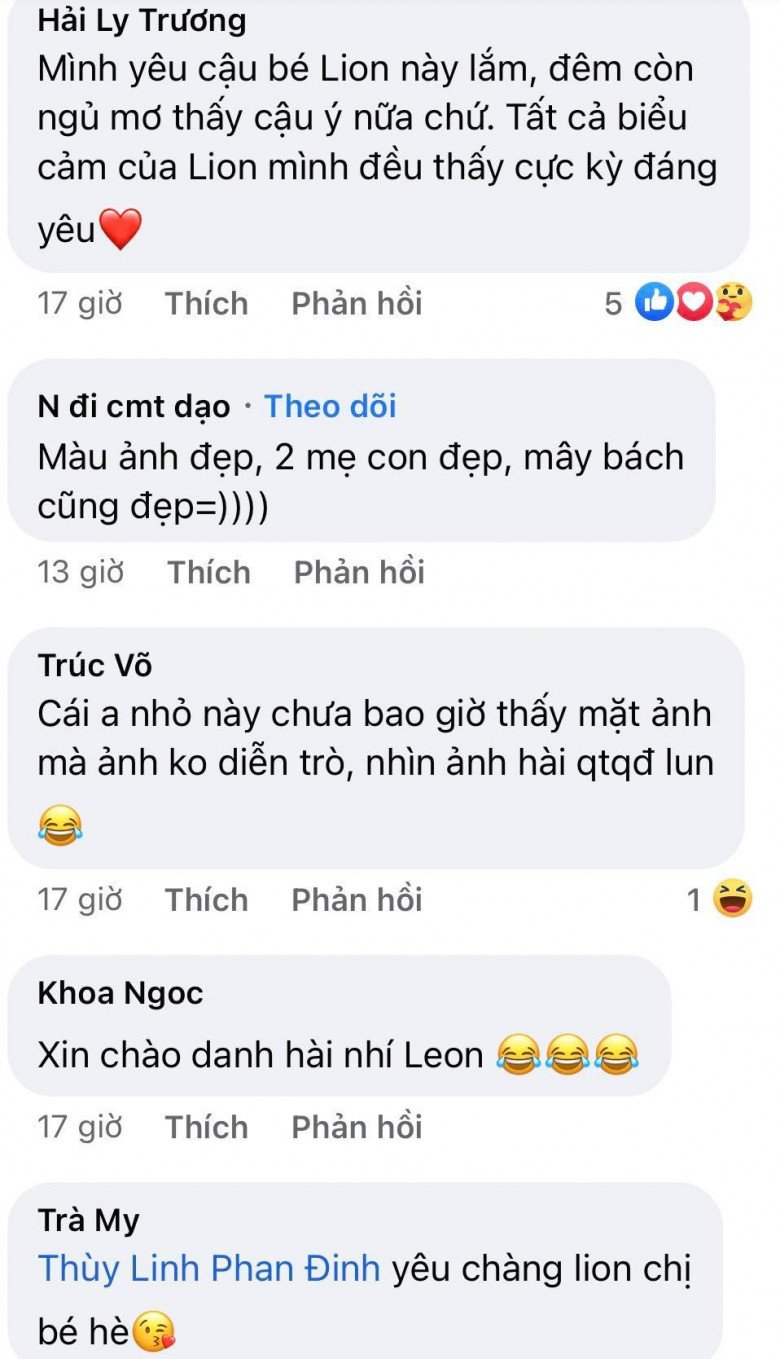 The online community is "crazy" at Leon's cuteness.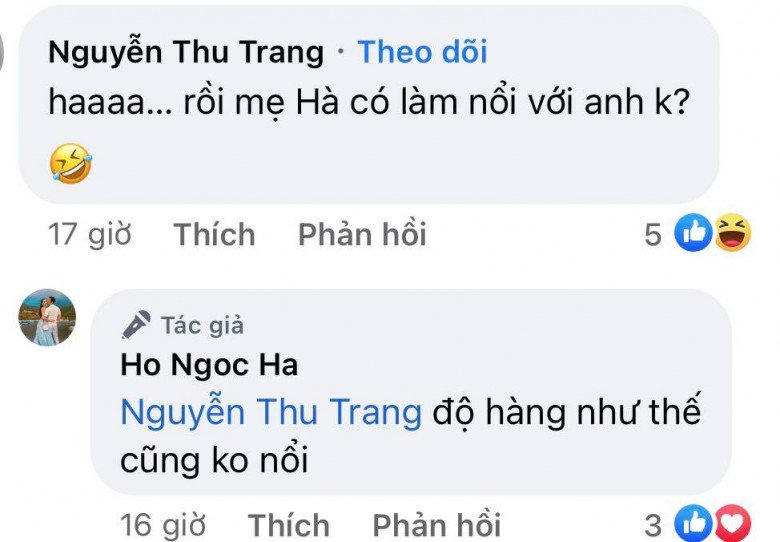 Ho Ngoc Ha admitted not to remake his son.
Many people believe that because he was born and raised in a happy environment, Leon's face is always radiant, full of positive energy, making viewers happy. Indeed, Ho Ngoc Ha's children have always been raised by their parents with tender love.
Connected family
In the second time as a mother, Ho Ngoc Ha temporarily put aside work to spend more time with her children. She confided: "When I have more experience, many lessons, and less confusion at first, I will be able to overcome the things I lacked in the role of a mother, such as Ha will spend more time taking care of her children. , not 100%, then 90% Ha spends time with her children.In the past, Ha only thought that when she grew up, she understood what it was like to need more care from her parents, but now she thinks differently. With Ha now, even when babies are in the womb, they still need the protection and comfort of their parents."
Ho Ngoc Ha's family often travel together and live together. As a result, grandparents, parents, and brothers in the family have more time together, cultivating beautiful memories.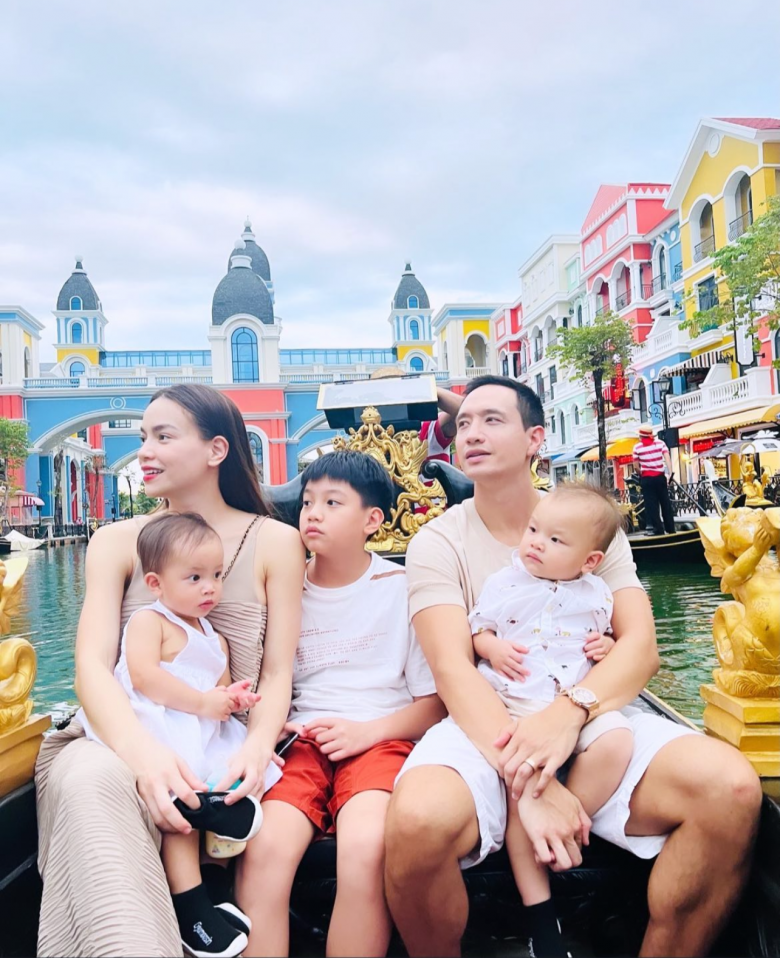 Don't hesitate to express your feelings
Following Ho Ngoc Ha's personal page, it can be seen that she and her husband do not hesitate to hug and kiss their children, express their affection in both words and actions. Thanks to that, the children also interact closely with each other. Once, Ho Ngoc Ha also shared an image of Lisa actively kissing Leon because she wanted to "imitate" her parents.
On the other hand, the beauty always encourages her children to love each other by encouraging Lisa to kiss Leon when her brother is sick, Leon to kiss Subeo when he goes to school,…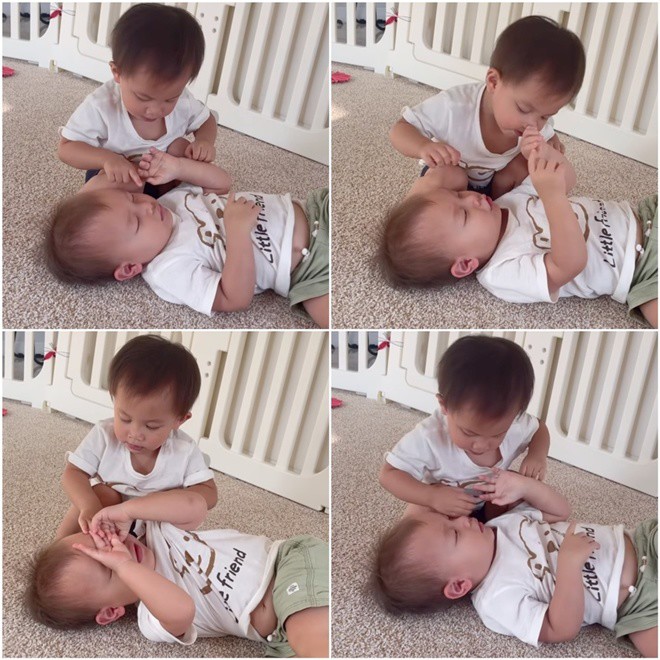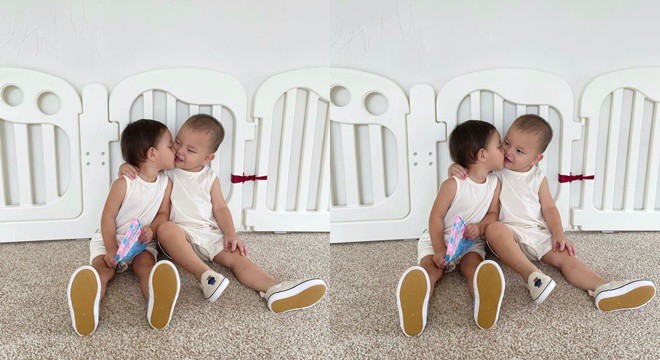 Ho Ngoc Ha's children are affectionate and love each other thanks to the family's upbringing.
You are reading the article
Ho Ngoc Ha takes her children to work, Leon's cuteness overshadows tens of billions of cars and Hermes bags

at
Blogtuan.info
– Source:
Eva.vn
– Read the original article
here