Chuyển động số
Huawei announces a series of new inventions that revolutionize AI, 5G and User Experience
The award recognizes 10 inventions that can create new product lines, commercialize existing products, or create tremendous value for businesses and industries.
Inventions honored for the occasion range from the Adder artificial neural network that dramatically reduces power consumption and circuit area, to the unprecedented groundbreaking "optical iris" that provides a unique identifier for optical fibers. They are designed to help carriers manage network resources, reducing the time and costs associated with broadband deployment.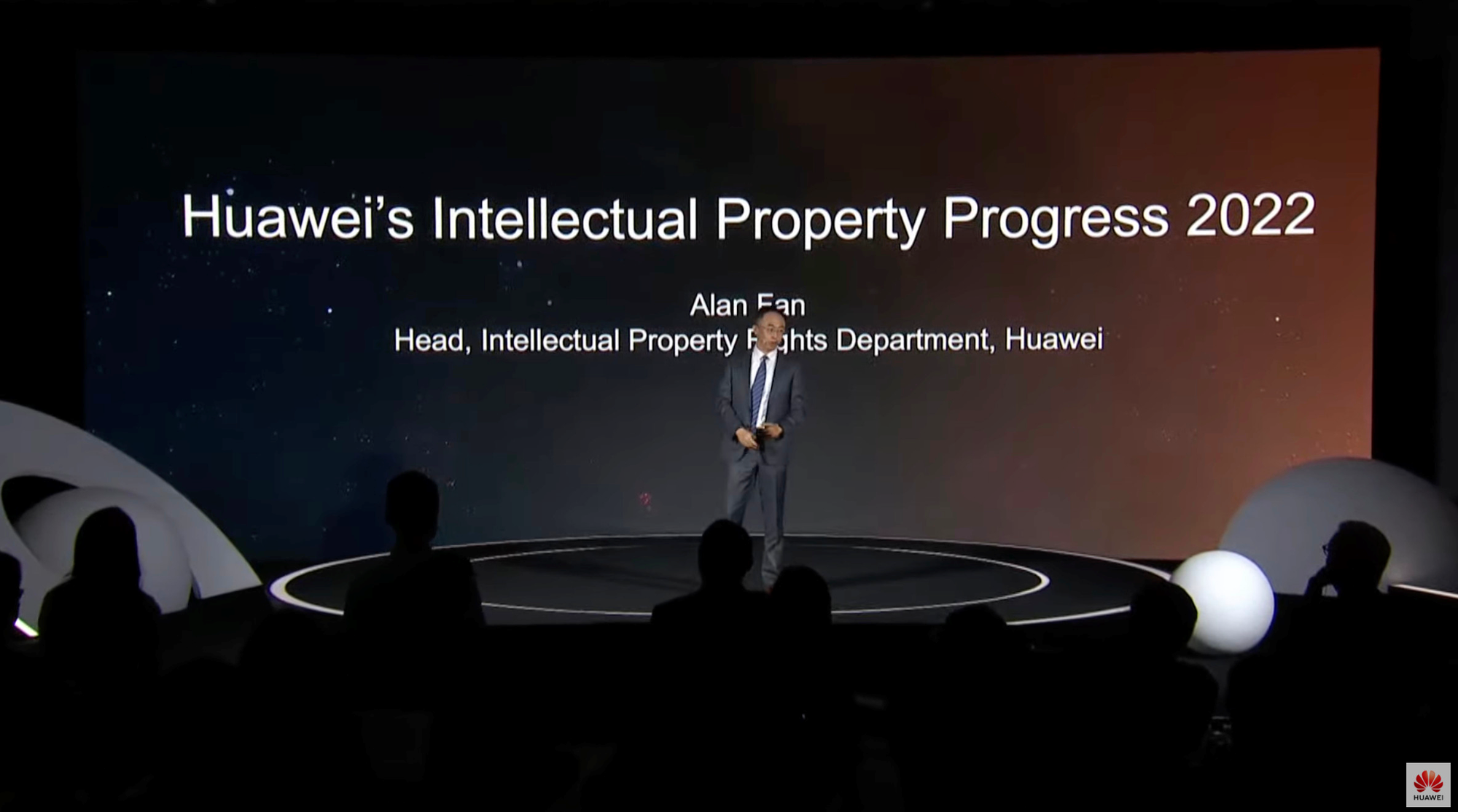 The series of inventions was announced as Huawei's intellectual property rights, protection and sharing rights play an increasingly important role in the technology ecosystem. Huawei's Chief Legal Officer, Mr. Song Liuping emphasized: "Protecting intellectual property rights is the key to safeguarding the innovation revolution. We look forward to patenting our inventions and technologies. technology, thereby widely sharing these innovations with the world. This will help expand innovation prospects, propel the industry forward, and empower everyone with technology."
Mr. Tian Lipu, President of the International Association of Intellectual Property Rights in China also emphasized the commitment: "Huawei will continuously innovate and constantly introduce valuable intellectual property patents to the world. from China".
As of the end of 2021, Huawei holds more than 110,000 patents belonging to more than 45,000 invention groups. Currently, Huawei owns more patents granted than any Chinese company, files the most patent applications with the EU Patent Office and ranks fifth in the number of new patents granted in China. USA. For five consecutive years, Huawei has been ranked number one globally in terms of number of Patent Cooperation Treaty applications.
Mr. Alan Fan, Head of Intellectual Property Rights at Huawei, said that the value of these patents has been widely recognized in the industry, especially in the fields of mobile technology, Wi-Fi networking and networking. encode audio and video.
"In the past five years, more than 02 billion smartphones have used Huawei's 4G/5G patents. For cars, about 08 million connected vehicles using Huawei's patents have been delivered to hands. consumers every year," said Mr. Alan Fan.
Huawei is also working actively with patent management companies to provide a "one-stop" licensing process for mainstream standards.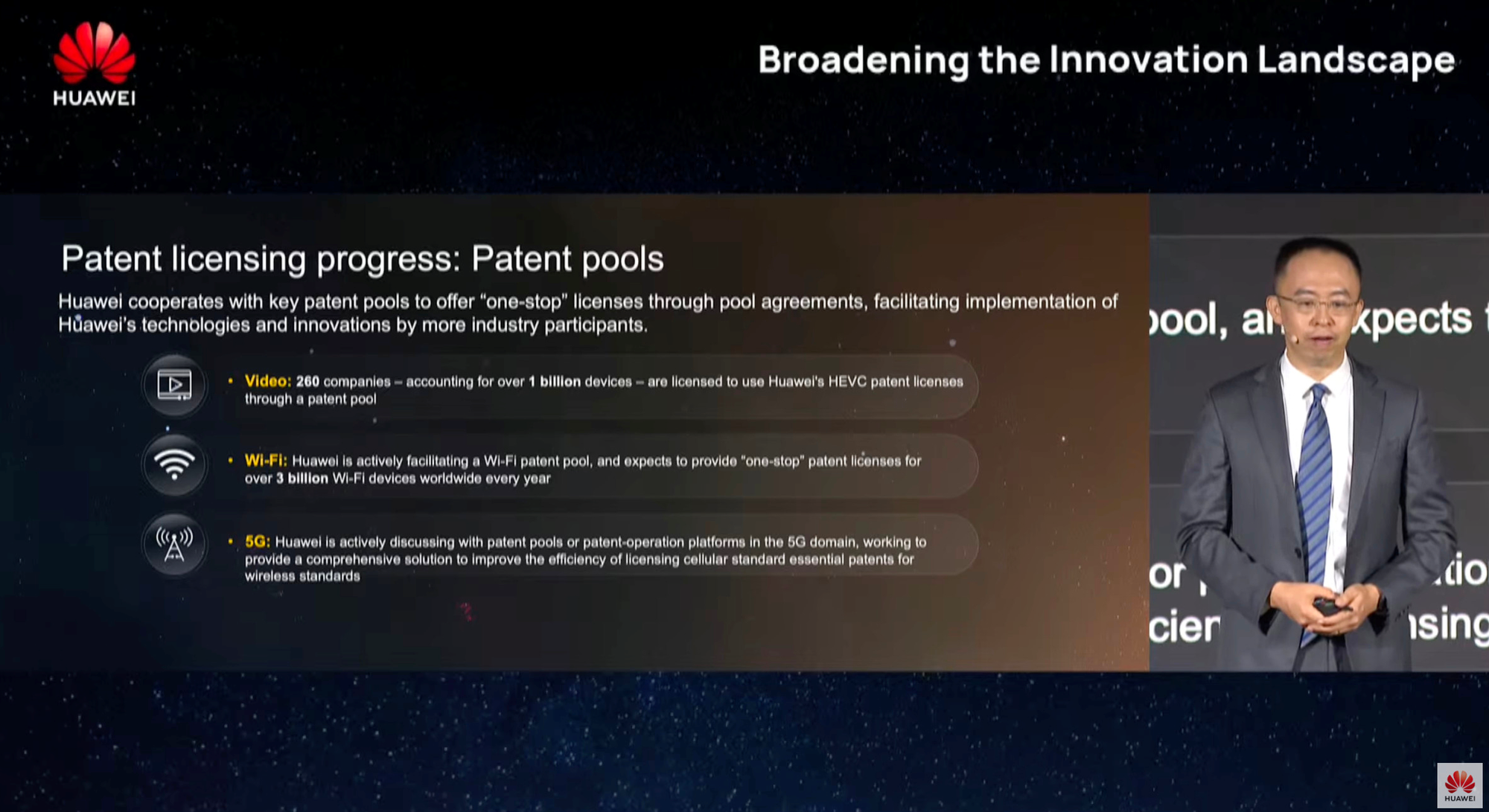 "More than 260 companies – accounting for one billion devices – have used Huawei's high-efficiency video coding (HEVC) patents through the patent-commercialization partnership model," said Alan Fan. He added that the company is in discussions to establish a new patent model to provide industry partners with "quick access" to Huawei's global range of Wi-Fi device inventions.
Huawei is also in discussions with other leading industry inventors and licensing experts about joint licensing programs for 5G patents.
Mr. Liu Hua, Director of the World Intellectual Property Organization's China Office highly appreciated Huawei's sustainable innovation efforts: "We look forward to Huawei's continued participation in the global competition. high-level with innovation as the core competence".
Former Vice President of the European Patent Office Manuel Desantes further emphasized that, in the face of the storm of innovation around the world today, the most important thing is no longer the number of patents or inventions more or less. "The intellectual property system must ensure that those inventions deserve to be protected, bring high practical value," he said.
The announcement of Huawei's new invention marks the third time the company has organized events on innovation and intellectual property. Every year, Huawei invests more than 10% of its revenue in R&D, ranking second in Europe's industrial R&D investment ranking 2021. Last year alone, the company increased its R&D investment. 21.2 billion USD, accounting for 22.4% of total revenue. Over the past decade, Huawei's total R&D investment has exceeded $126.6 billion.
You are reading the article
Huawei announces a series of new inventions that revolutionize AI, 5G and User Experience

at
Blogtuan.info
– Source:
danviet.vn
– Read the original article
here