Business
Leaving more than 10 thriving businesses in Silicon Valley, the couple returned to their hometown, started over, and lived close to nature.
After nearly 5 years away from the city, now, happiness for them is not a rich life but the whole family doing a favorite job.
To get to Brian and Mary's Five Mary ranch, you must drive through wet forests along the ravine, until you cross the pass and reach the vast valley of Fort Jones, California. Brian and Mary's farm is located on a land of 728 hectares, including 2 old houses in need of repair and a riverside meadow. This is the home of a family of 6 from 2013 to the present time.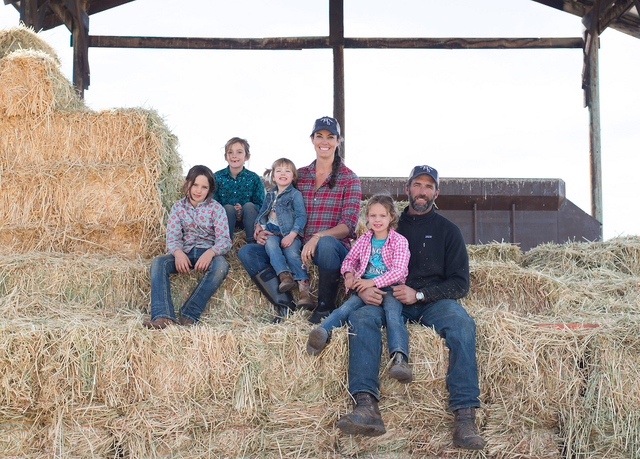 Leaving a prosperous life to become a farmer
Brian and Mary have never had financial difficulties. Before leaving the city to work as a farmer, the family of 6 lived in Menlo Park, in Silicon Valley. Brian was a lawyer for many years but left his job for a business. He and his wife have opened 11 businesses in Menlo Park city such as a learning center, a flower shop, a creative space, a children's play area…
In 2010, Brian and Mary opened a restaurant but had difficulty sourcing quality meat. This led them to a new idea, to build a livestock farm to provide meat for their restaurant. In 2013, after visiting Sharps Gulch, he and his wife decided to buy a farm in Fort Jones, California.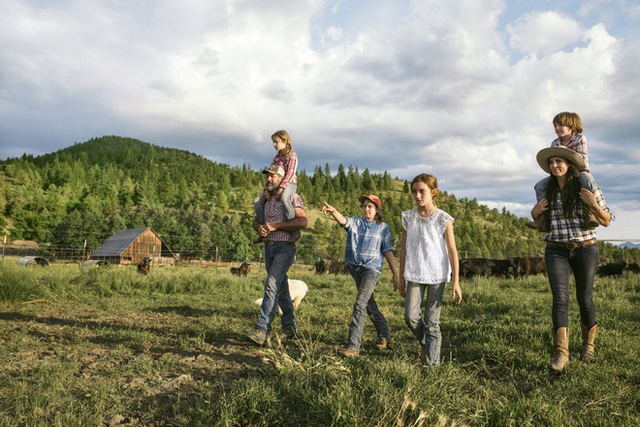 Mary and her husband's original plan was to hire a farm manager and only come here on weekends to run other businesses in the city. However, after only a few months, they realized that they and their children loved the farm life, the fresh air and the hospitable people here.
At that time, Brian and Mary decided to sell their businesses to move here. The couple admits that the family appreciates a busy and affluent life. However, they worry that their four daughters living in the glamor of Silicon Valley could give birth to a distorted view of the world.
"We've always had a desire to raise our kids in a big space in the countryside. Brian grew up on a farm, he hopes we'll return to this land one day," Mary shared. .
Build a farm from 0
The couple named the farm Five Mary Farms – after Mary and her four daughters: MaryFrance (Francie), MaryMarjorie (Maisie), MaryJane (Janie) and MaryTeresa (Tessa).
The couple built the farm from scratch. Initially, they were also inexperienced with livestock, so they needed the help of their brother Mary, who owns a farm, and the neighbors around. At the same time, both often search and accumulate knowledge about agriculture by themselves from books, magazines and video tutorials on YouTube.
After only 3 years of running Five Mary Farms, Mary and her husband have surprised many people by successfully raising sheep, cows, pigs, turkeys and chickens. In 2018, Five Mary Farms was named "America's Best Farm" by Paleo Magazine for its natural, sustainable, and humane farming methods.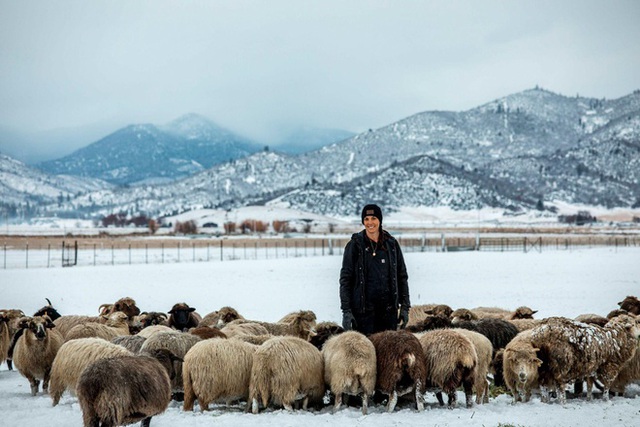 At first, the Heffernan family sold livestock and eggs by emailing friends, acquaintances or anyone in need and providing door-to-door delivery. However, they have to deal with traffic jams in the city and the complexity of handling orders.
So Mary started researching selling online. She marketed her products on social media, posting pictures and videos of her family's daily life, thereby attracting many followers.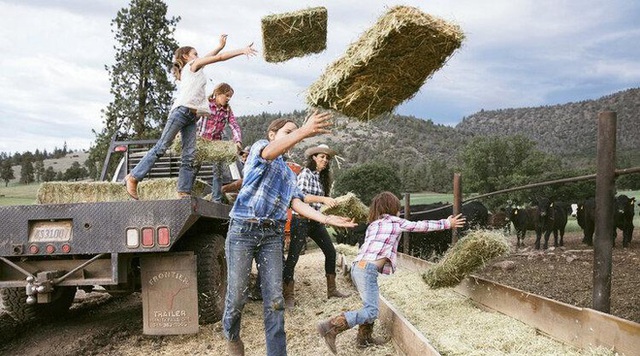 After nearly five years of hard work, the Heffernan family has succeeded in running a pasture-raised meat business. It sells its produce online and traditionally at its farm store, and also opened a Five Mary Burgerhouse in downtown Fort Jones. Five Mary Farms' customers have quadrupled since 2016. On average, they deliver more than 800 orders nationwide each month, equivalent to 4.5 tons of meat.
In order to share the experience of building a farm and doing business with people with similar interests, Mary and her husband often welcome interns and volunteers to come here to experience and provide many skills courses.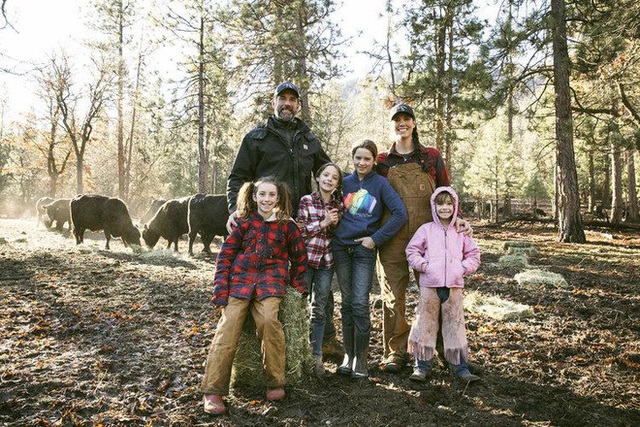 This couple admitted that leaving the city to return to their hometown is not the dream life many people think. There are no days off or weekends, the work is always hard, but in return they can spend more time with their family and always feel happy, instead of being stressed and tired like before.
"Happiness for me is not having a lot of money in the bank or living in a luxurious house, but being able to do a job with my husband and children every day that I am extremely passionate about," said Mary.
Her and her husband said that their four daughters are very interested in farm work, always enthusiastically helping their parents collect eggs and feed livestock. Mary said that life on the farm makes the children aware of the importance of work, so that the children become more responsible, mature, independent and hardworking.
According to Urbanexodus
https://cafef.vn/bo-hon-10-co-so-king-doanh-phat-dat-o-thung-lung-silicon-cap-vo-chong-ve-que-lam-lai-tu- dau-song-gan-gui-voi-thien-nhien-20220607135340788.chn
You are reading the article
Leaving more than 10 thriving businesses in Silicon Valley, the couple returned to their hometown, started over, and lived close to nature.

at
Blogtuan.info
– Source:
cafebiz.vn
– Read the original article
here