Business
Love cars, have a house of tens of billions & love a beautiful saleswoman
AS PHUONG HOANG, BRILLIANT RISE FROM THE ash
"Do Hung Dung is still lying on the ground, holding his face in pain. Oh no, what's going on with Hung Dung? It seems that he is suffering a very serious injury after a phase of Ngo Hoang Thinh's ball. .." – The voice of the TV broadcaster was full of anxiety on the evening of March 23, 2021. That's when Hanoi FC made a guest on the Ho Chi Minh City Club Stadium. Hung Dung received a teammate's pass and pushed forward to attack the host.
The ball phase was not too dangerous, not too dramatic, but Ngo Hoang Thinh had a very unnecessary movement. As a result, Hung Dung's tears fell because of pain, because he suddenly realized something terrible was coming to him.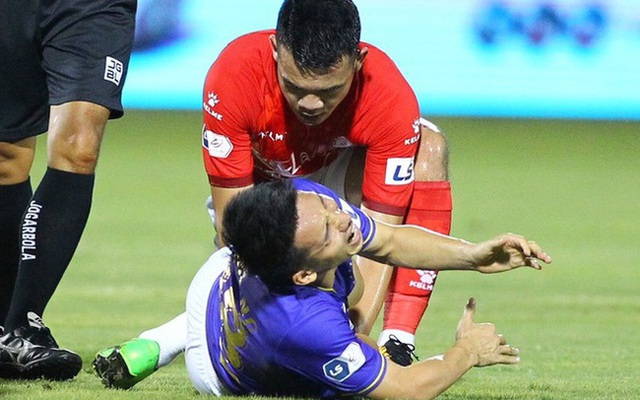 "Horrible injury in tournament in Vietnam scared the world" – famous spanish newspaper, Marca at that time also had to say because of Do Hung Dung's injury.
"Hung Dung aspires to compete in the 2022 World Cup qualifiers with the Vietnamese team, but a serious injury in the domestic tournament has extinguished all hopes of the Vietnamese captain." – other famous Spanish newspapers, ASwrite.
Since that March 23, 2021, Hung Dung has stopped playing, struggled with a broken shin injury, and found his way back with the ball. He once told the media: "I remember vividly the day I had an accident, I cried a lot because I was afraid I could no longer play football…"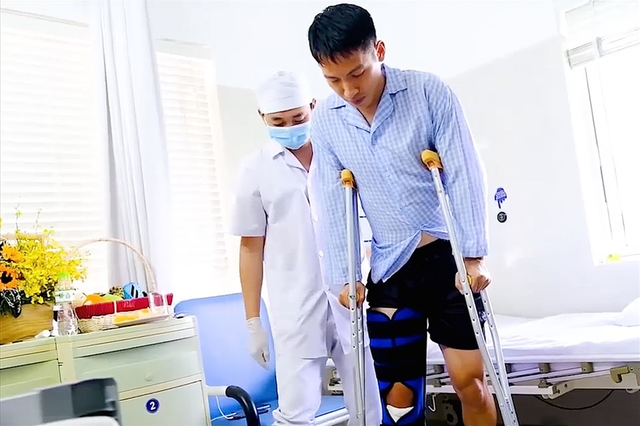 Referring to Do Hung Dung's injury, perhaps those who love Vietnamese football also feel like their hearts are constricted. Because Hung Dung is not only an extremely bright talent of national football at the moment, but also has a valuable personality, loved by many fans.
On the pitch, he always gives his best for his teammates, for the fans with a beautiful style that makes opponents admire and love. In real life, Hung Dung is very friendly, humble, a role model for juniors and colleagues to learn from.
Even when asked about Hoang Thinh, a brother, but he got into the ball and caused a serious injury, Hung Dung did not blame him. He told the media:
"In a player's life, having an accident on the field is inevitable. I have visited many injured teammates in the hospital. When I look at my teammates, I think when… it's my turn. So I feel everything is very light. , consider it as part of the profession, sometimes uplift, sometimes have to slow down".
Talented, virtuous and full of energy, injury did not prevent Do Hung Dung from returning to football, returning to the role of Hero of Vietnamese fans.
Earlier this year, Do Hung Dung joined the national team, playing in the final matches of the third qualifying round, the 2022 World Cup.
On January 27, 2022, Hung Dung was in the starting line-up of the Vietnamese team, as a guest against Australia. This is a match that Vietnam lost 0-4, but the convincing return of Hung Dung still warms the hearts of fans, full of expectations for the future ahead when "The man without lungs" returns to the field.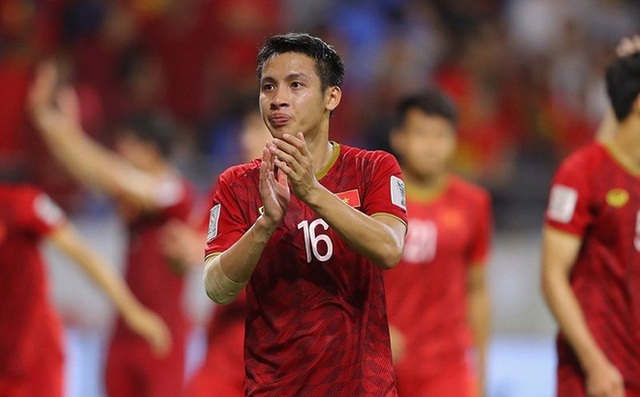 Then, on February 1, 2022, Do Hung Dung continued to shine and the Vietnamese team defeated the Chinese team 3-1, on the first day of Tet at My Dinh Stadium. Do Hung Dung played very well in this match, as well as had 2 assists to help Ho Tan Tai and Nguyen Tien Linh score.
Do Hung Dung's return was like a whirlwind, he quickly returned from the injury recovery process to the peak of his performance. After that, on March 24, he played with the Vietnamese team against Oman and on March 29 against Japan. Before Oman, the Vietnamese team lost 0-1, but Hung Dung and his teammates still deserve praise. Need to know, the level and ability of Oman is still above ours.
And especially in the away match against Japan, Hung Dung and his teammates played great, to get an impressive 1-1 draw.
Japan 1-1 Vietnam | AFC Asian Qualifiers – Road to Qatar (World Cup Third Qualifier – Asia Zone)
In 2019, Do Hung Dung had a child at that time, but coach Park Hang-seo had to personally call his wife, asking for the Hanoi FC star to kick the SEA Games. That year, Hung Dung made a great contribution to helping Vietnamese football win the SEA Games for the first time after nearly 60 years of waiting.
And in 2022, once again, Coach Park Hang-seo has to rely on Hung Dung. When the student returned quickly but persistently, repeatedly scoring on the national team, the Korean strategist understood, he would still need Hung Dung for the campaign to defend the SEA Games gold medal.
The rest has become history, Hung Dung continues to make a great contribution, so that U23 Vietnam won the second consecutive regional championship.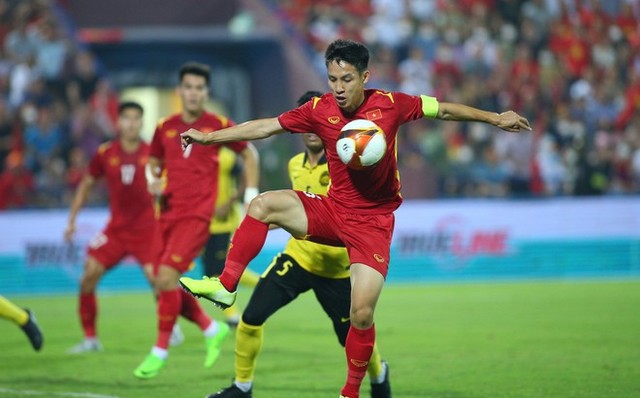 The above things are actually just a part of Do Hung Dung's football glory. At the club level, he has won 3 V.League championships with Hanoi FC in 2016, 2018, 2019; 2 National Cup championships in 2019, 2020; 3 National Super Cups in 2018, 2019, 2020.
In 2018, he won the AFF Cup with the national team. In 2019, Do Hung Dung also won the highest individual title in Vietnam – the Golden Ball.
This year, only 28 years old and famous for his enduring physical foundation, Do Hung Dung will surely shine for Vietnamese football for many more years, contributing to bringing more brilliant achievements to the country.
BUY 10 BILLION VILLAGE, LOVE CAR & HAVE YOUR OWN SHOES BRAND!
Do Hung Dung is a special player. On the pitch, he shines but in a very calm and steady manner. That is the character that was deeply ingrained in Do Hung Dung even though he was still quite young. In addition to the touchline, this player is also building an extremely sustainable life.
"My clothes and shoes are still the same as before, I don't like branded goods. I don't like shopping or luxury travel. I'm still the most simple player in the Hanoi club." – Hung Dung once confided to VNExpress.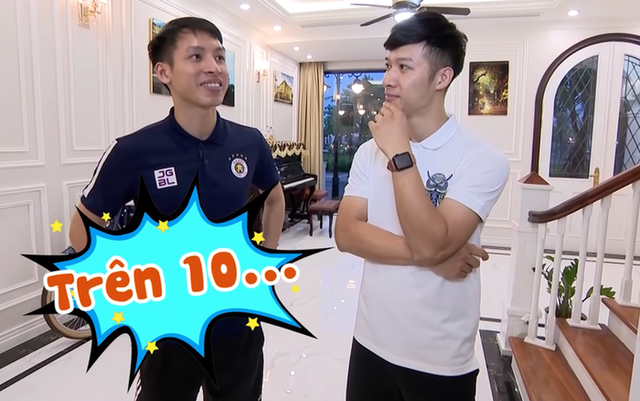 Do Hung Dung is living in an expensive villa in Hanoi.
Instead of spending money to eat, dress well, and wear luxury brands, Do Hung Dung aims at sustainable values. Typically, he bravely spent more than 10 billion VND to buy a villa for his parents and small family to live.
10 billion VND is a very large number that Do Hung Dung confided that he had to accumulate nearly 10 years of playing football to have it, but to buy a place to live, it is never wasted.
In addition to accumulating money to buy a house, Do Hung Dung also spends money on a hobby of cars. But unlike many other colleagues who spend large sums of money to buy supercars. The way Do Hung Dung "plays the car" also shows that he is very calculating and thrifty.
At the age of 19 (2012), when he saved 200 million VND, Hung Dung contributed money with his parents to buy an imported Morning car for 350 million VND.
By 2015, Hung Dung sold the car for 300 million dong, then bought a City car for 700 million dong. On the occasion of the Lunar New Year at the end of 2018, Hung Dung has just changed his car for the third time to a Honda Civic. He always considers carefully when changing cars, focusing on the use value of the "box car", not the brand or its "shiny".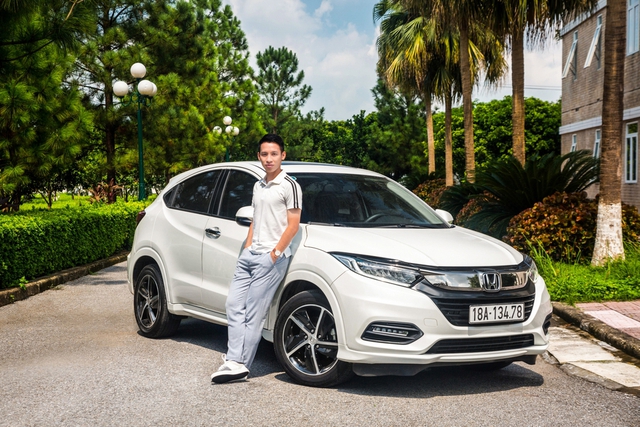 Liked cars, Do Hung Dung also participated in car ads many times.
Living a simple life, Do Hung Dung spends most of his time on football and then on his family. He, like many people, needs money and wants to make money. But Do Hung Dung also has very strict principles for himself.
"There are a lot of advertising offers, but I don't go much, just select the right events. This is because I don't want to waste time practicing to do commercials. I never miss a session. practice to do advertising, attend events, that time I want to spend on football" – Hung Dung once shared with the media.
The rare brand Do Hung Dung used to represent is Mira shoe brand. Later, Do Hung Dung also launched his own shoe brand, with the very cute name "Dung Chip Shoes".
It is possible that less advertising will make Do Hung Dung's pocket "thinner" than a few famous colleagues who are "on par with him". But it doesn't matter, because currently, Do Hung Dung also has a lot, both in terms of career, private life and reputation.
"Since playing football, I have money to help my parents repair the house, buy furniture, buy a car… My income at the club is around 30 million/month, not to mention bonuses. I think that's it. very good" – Hung Dung told the press.
GOING TO BUY CLOTHES… "SAW" ALWAYS BEAUTIFUL SELLER
Do Hung Dung has scored many goals on the pitch. But perhaps his most cherished "goal" came from… outside the touchline. That is a goal named Trieu Moc Trinh.
Moc Trinh is Do Hung Dung's first love. And the way the couple met is also very special. When Hung Dung went to buy clothes, he met Moc Trinh and was extremely impressed with her. Hit by "love lightning", Hung Dung finds ways to approach "future wife".
Currently, the couple is married and has a beautiful son. In addition to living in harmony, Moc Trinh is also an extremely solid spiritual support for Do Hung Dung to play football with peace of mind.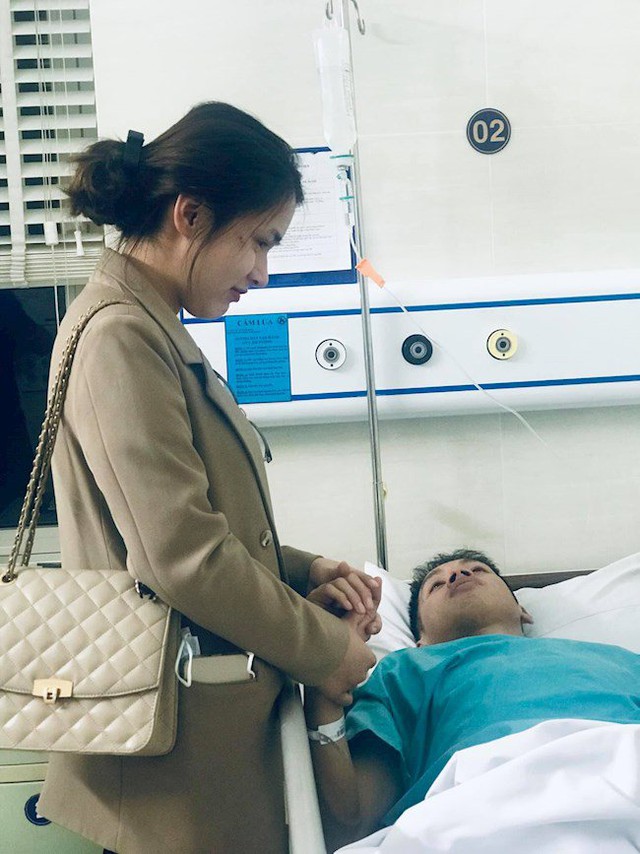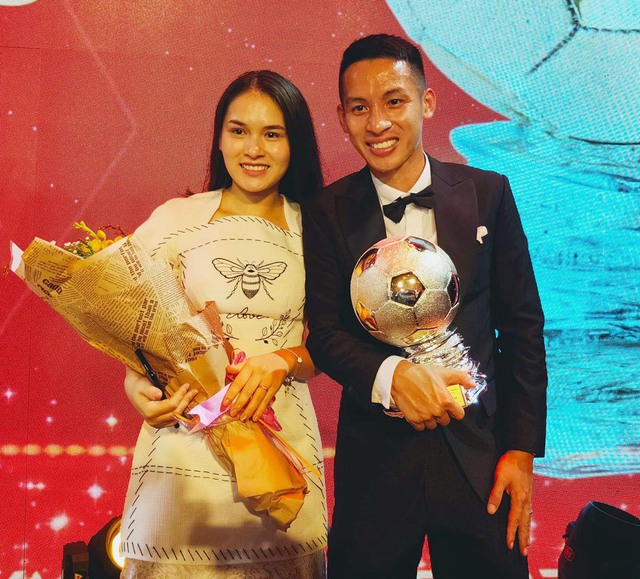 Moc Trinh is always by Do Hung Dung's side in both glorious and difficult times.
Last year in 2021, when Hung Dung was seriously injured, it was also Moc Trinh who was always by her side, taking care of, comforting and encouraging her husband to recover soon.
At the moment, everything is in a very beautiful trajectory with Do Hung Dung: Playing for the most famous and powerful club in Vietnam; Be the mainstay on the national team; Having a peaceful family with a beautiful wife and wise children.
Wish Do Hung Dung will always be successful and happy!
https://soha.vn/cuoc-song-tham-lang-cua-do-hung-dung-me-xe-hoi-co-nha-chuc-ty-yeu-co-ban-hang-xinh-dep- 2022060710144292.htm
You are reading the article
Love cars, have a house of tens of billions & love a beautiful saleswoman

at
Blogtuan.info
– Source:
cafebiz.vn
– Read the original article
here