According to Xinhua News Agency (China), a senior leader of the giant oil trading group Vitol Group (Netherlands) revealed on June 5, the US government may quietly allow Iran to export. more oil to the global market while still under unilateral US sanctions.
Coincidentally, according to multiple sources, the US State Department in May sent a letter to two European energy companies to allow them to import Venezuelan oil. This is the first time in two years that Venezuela can export oil to Europe.
Han Jianwei, an associate professor at the Institute of Middle East Studies at Shanghai Foreign Studies University (China), said that the US currently does not have a guarantee on oil production from countries such as Saudi Arabia and the United States. The United Arab Emirates (UAE), and was forced to accept Iran and Venezuela's increased oil exports, but this does not mean that diplomatic relations between the United States and these two countries have improved. significantly.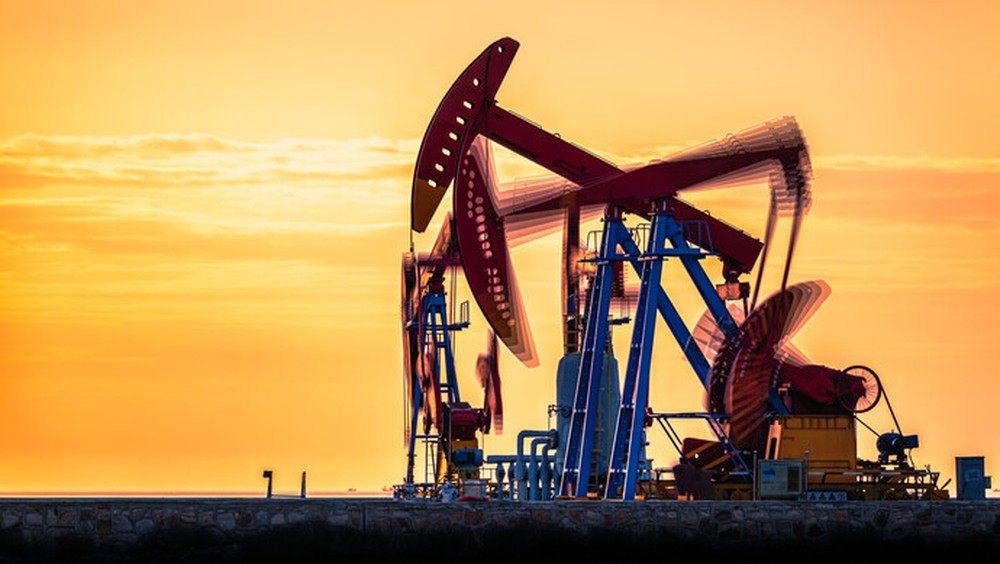 "Turn a blind eye" for Iran
Mike Miller – head of Asia division of Vitol Group – on June 5 revealed: "Uncle Sam (US) could allow a little bit of (Iranian) sanctioned oil to flow out."
Mr. Miller further analyzed that, if stabilizing gasoline prices becomes a prominent issue in the midterm elections in November this year in the US, then "Everyone can predict that the United States will turn a blind eye to the export of a certain amount of sanctioned crude oil."
Associate Professor Han Kien Vi said: "In fact, the increase in Iran's oil exports is nothing new, and the country's exports have started to increase significantly since last year."
According to the official data of the Iranian newspaper, for several months now, the increase in Iran's crude oil and condensate sales as well as the increase in oil prices have partially offset the country's budget deficit. From April to May, Iran's oil sales increased 40%, revenue increased 60% year-on-year.

Associate Professor Han also pointed out that the US easing of the embargo on Iranian oil is another manifestation of America's pragmatic working style.
Since the beginning of this year, due to factors such as the escalation of the conflict between Russia and Ukraine, international oil prices have increased by more than 50%, reaching 120 USD/barrel. Internally, US President Joe Biden is under pressure from public opinion to reduce gasoline prices.
The market had high expectations for the Iran nuclear deal in March. If this agreement is reached, Iran can increase its crude oil supply to the international market by 500,000 to 1 million barrels per day. But the good news has not yet come, whether the US will remove Iran's Islamic Revolutionary Guard Corps from the so-called "Terrorist Organization List" is the most thorny issue today, preventing a breakthrough. final negotiation.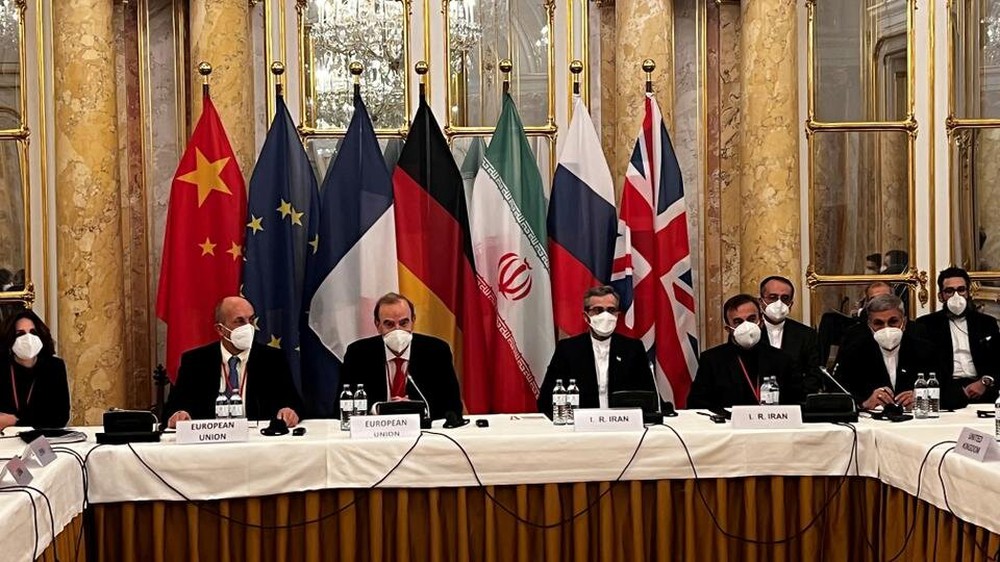 Negotiations to restore the Iran nuclear deal still face many obstacles. Photo: Tehran Times
In the face of soaring international oil prices, Iran has gained more initiative and is in no hurry to reach an agreement with Western countries.
Jihad Azour – Director of the Middle East and Central Asia Department of the International Monetary Fund (IMF) – said that Iran's economy over the past few years has adapted to the sanctions; at the same time, rising international oil prices as well as increased Iranian oil production have created additional income for this country.
"Green light" for Venezuela
The financial news site Yicai (China) quoted several sources as saying that two oil companies ENI of Italy and Repsol of Spain received a letter from the US State Department in May allowing them to import oil. from Venezuela. To a certain extent, this move will fill the supply shortfall caused by the embargo on Russian oil.
Insiders say the two companies have a joint venture with the Venezuelan Oil Company and that Venezuela's oil exports can offset their debts and dividends. Even so, the US has requested that, "oil must be shipped to Europe and not resold elsewhere".
Venezuelan Vice President Delcy Rodriguez also revealed on social media on May 17 that the information that the US government allows American and European oil companies to restart their operations in Venezuela is correct. hopes that this decision will pave the way for the unilateral lifting of US economic sanctions against Venezuela.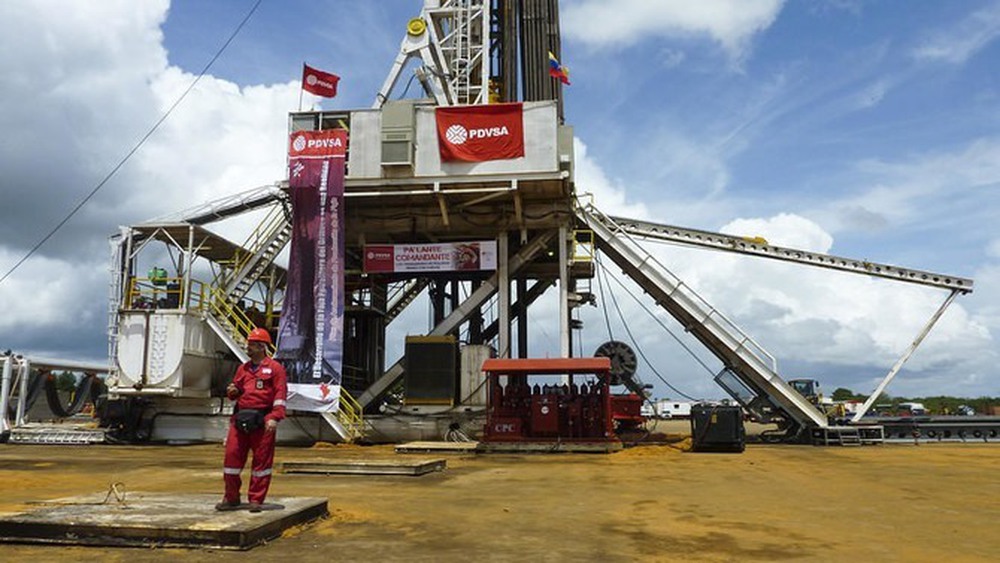 The US has sanctioned Venezuelan oil companies. Photo: AFP
Venezuela used to be an important oil supplier to the US. But the administration of former President Donald Trump began increasing economic sanctions against Venezuela in 2017 and imposed sanctions on the country's oil industry in 2019.
In March this year, the US sent an official delegation to Venezuela to meet President Nicolas Maduro. This is the highest-level meeting between the two sides since Venezuela announced it was severing diplomatic relations with the US in 2019.
Like the Iran nuclear issue, there is still no consensus within the US government to improve relations with Venezuela and there has been no breakthrough in bilateral relations to date.
At the 9th Summit of the Americas (OAS) taking place in Los Angeles (USA) from June 7-10, the US decided not to invite the leaders of Venezuela, Cuba and Nicaragua to attend this event. . This was a controversial move, leading to the leaders of many Latin American countries boycotting the conference.
https://soha.vn/gia-dau-tang-cao-my-am-tham-bat-den-xanh-cho-hai-quoc-gia-doi-dich-xuat-khau-dau-20220608170140094.htm
You are reading the article
Oil prices soar, the US quietly "gives the green light" to two rival countries to export oil

at
Blogtuan.info
– Source:
Soha.vn
– Read the original article
here