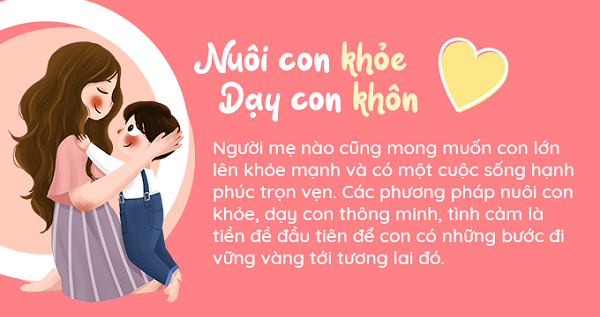 Most parents feel very anxious when their child enters puberty. At this age, children begin to have significant physiological changes.
It is important for parents to be aware of the changes in their children as well as to be equipped with knowledge on how to teach their children about puberty more appropriately and effectively.

Problems that can be changed in children at puberty, parents should know
Secret love is the breaking point of adolescence
Adolescence is a period of dramatic physical and psychological changes in children.
In terms of psychophysiological characteristics, adolescence is an important period of sexual maturity, with the development of secondary sexual characteristics and the secretion of hormones, so during contact with the opposite sex, it is easy to sympathy.
From the perspective of psychological characteristics, adolescence is also a period of forming a worldview, outlook on life and different values.
Children's minds begin to mature, vague and mysterious feelings about the opposite sex often make many children curious and interested in learning. Therefore, the process of falling in love at this age is actually a process of mental and physical maturation.
During this period, especially girls are often embarrassed to interact with someone. Children's feelings for the opposite sex are very vague and simple, most of them think that love is a very sacred and beautiful thing. In addition, the understanding of love of puberty children is still relatively superficial and superficial, not analyzed deeply.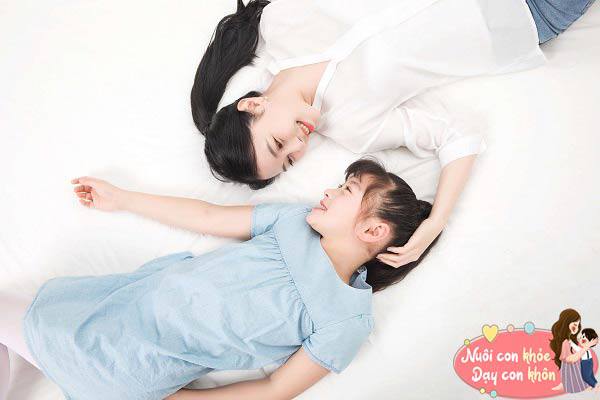 Adolescence is a period of dramatic physical and psychological changes in children.
I prefer to be independent
From a child completely dependent on parents, at puberty the child shows self-control in thinking and acting. Children want to be involved and make decisions in their own affairs.
Children's independence also depends on each age stage, for example, between the ages of 10 and 13, children begin to tend to separate from their parents, less likely to participate in activities with parents, reluctant to accept words. parental advice.
Care about body image
This is a very fundamental change, because at puberty, children are curious about changes in their body, want to learn about their body structure, gender differences, and begin to have a need for beauty in each stage. different age.
Between the ages of 10 and 13, children begin to care about themselves and the changes that occur during puberty. Easily worried, upset about physical weaknesses or often compares themselves with peers.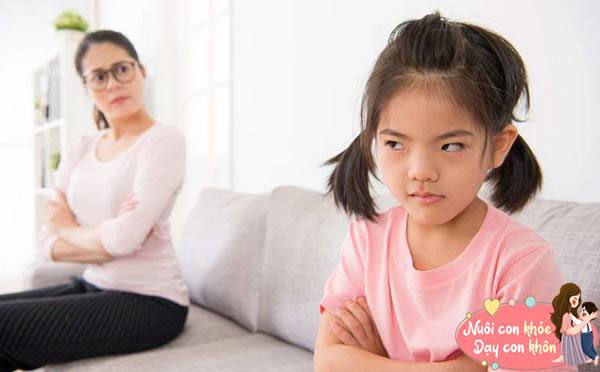 Some kids during puberty are more stubborn than they used to be.
Change in perception
This is a period of rapid and strong accumulation of experience, life skills, and the ability to think and analyze growing situations.
For example, the ability to perceive one's own emotions with others, intelligence and creativity quotient increases rapidly between the ages of 14 and 16.
With all the above psychological changes, at this stage, each parent, in addition to the responsibility of taking care, protecting, etc., needs to be a friend of their child, grasping the psychological changes of their child from there to share, empathize and direct your child's thoughts in the most positive way.

What should parents do to raise a better child during puberty?
Parents need to understand the problem and care and teach their children more. Below are very effective ways to teach puberty to children, parents can refer to.
Catch the rhythm of changing mentality
It is easy to see that children at this age start to stop receiving help from their parents and rely more on friends. Therefore, parents need to think before they want to get information from one of their children's peers. In the separate world of children, at this time, the role of parents has gradually faded.
This is the stage when children really have secrets they want to hide from their parents. On the contrary, parents do not have enough time and patience to adapt to the big changes in their children.
The more interested and curious parents are to find out about their children from friends, the more alienated and indifferent their children are towards their parents. Feeling rejected is also understandable and important for parents to be alert to overcome.
Therefore, parents should adapt to the child's pace of life to handle this problem, if applying too strict educational methods will only make the child disgusted and increase the distance with family members.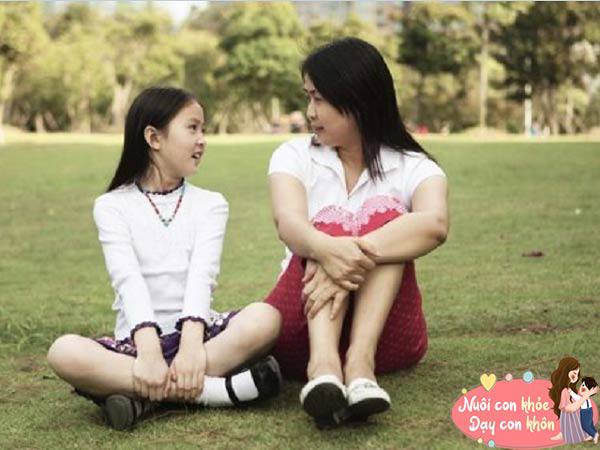 In each stage, parents always play a huge role in helping, taking care and accompanying their children to overcome difficulties.
Actively listen and guide your child
In each stage, parents always play a huge role in helping, taking care and accompanying their children to overcome difficulties.
At the beginning of puberty, children may think they have grown up, but in reality they are still very innocent and pure. Therefore, having parents pay attention and listen properly will help children easily understand themselves as well as know how to adjust their emotions appropriately.
Listening to and respecting children is a way to deal with the change in girls' psychological personality at puberty, helping children realize that they are always respected, avoiding conflicts and conflicts that may arise. family feelings are increasingly distant.
Try the indirect approach
When your child is young, parents can ask questions such as: "How did you study today?", "Did something happen at school?" Now parents should approach children's problems more delicately. At this age, if parents often ask such direct questions, it will make children uncomfortable and feel their own world is violated.
If you sit down with your child, don't ask any questions, just listen, you will be able to know a lot of secrets that your child is hiding. Sometimes, you can take the initiative to share or give advice to your child, but do not interfere or try to solve problems for your child.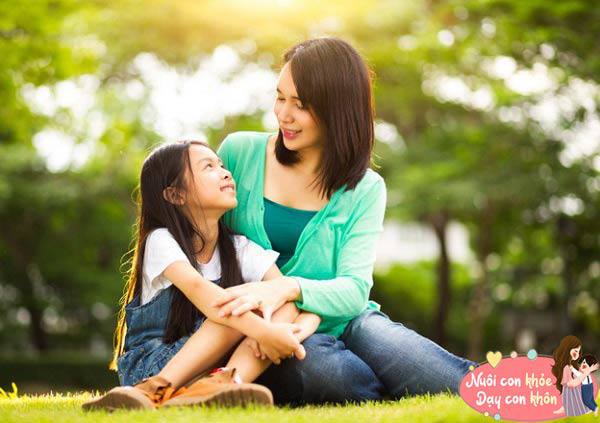 Parents' attention and proper listening will make it easier for children to understand themselves and know how to adjust their emotions accordingly.
Don't be too judgmental about your child's change
At this age, children will know how to observe the judgment of their parents and then make judgments based on what parents say when comparing them with other children.
Children will realize if their parents are harsh, critical or judgmental. So parents should not be too difficult and appreciate the neighbor's children over their own.
Understanding the physiological changes that take place during puberty is essential for parents. From there, parents will have a more effective way to teach their children.
You are reading the article
Puberty children only really mature if they go through this, parents don't know how easy it is to push their children to the bottom of the cliff

at
Blogtuan.info
– Source:
Eva.vn
– Read the original article
here