Giải trí
Thời trang
Released the role of a discreet female screenwriter, La Thanh Huyen went swimming and still did not forget to wear brand names
"Big sister" La Thanh Huyen since "blockbuster" Love And Ambition of 2020 has returned to the screen with a new role. She plays the female screenwriter Hoang Cam Giang of Ex-Husband, Ex-Wife, Ex-Girlfriend has a life-loving, cheerful personality just like the actress in real life. The beauty in the movie has an elegant, discreet but very poetic and expensive fashion sense.
It is no exaggeration to say that Cam Giang is a fashion icon in the workplace for office ladies to learn. The film is still in the filming and broadcasting days, promising to bring footage containing many beautiful fashion outfits of VTV beauties. Recently, on the hot summer day, La Thanh Huyen has just had the opportunity to "cool" the social network with her swimming album.
Not disappointing the fans, La Thanh Huyen turns 36 years old and still maintains a good shape. The mother of one child wears a hot trend summer banana green swimsuit showing off the body of thousands of people.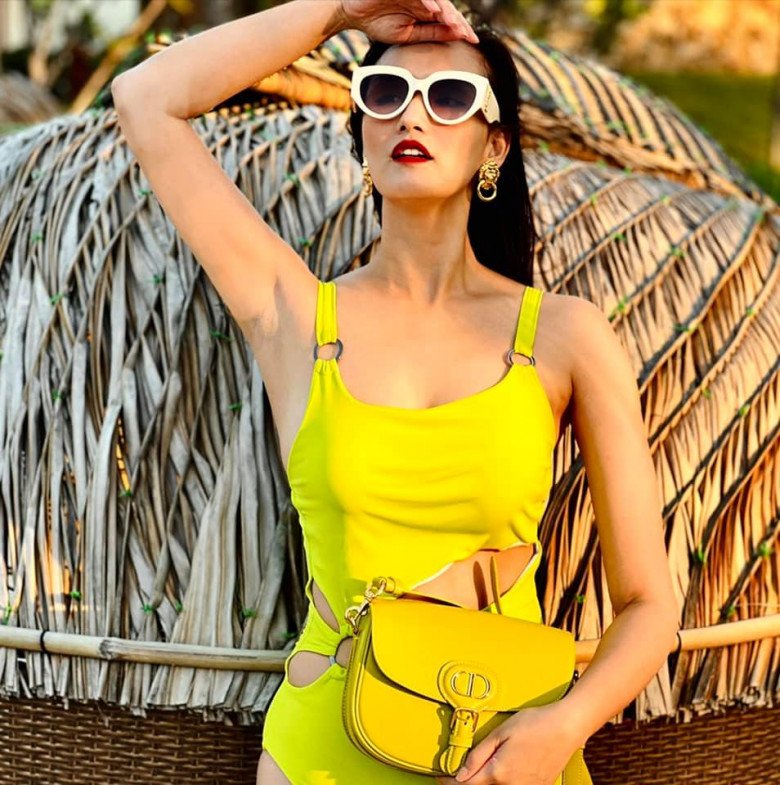 Famous for possessing expensive and delicate aesthetic gout, the beauty of the La family also mix & match stylishly with a matching swimsuit color bag from the Dior brand.
"VFC Universe" is the cradle of many beautiful, fiery and rich beauties with many branded items. However, reaching the level of luxury with a classy and aristocratic style of dress like La Thanh Huyen is probably not much. The beauty is famous for her massive "mountain" of diamonds and countless super expensive branded items.
If you are observant, it is not difficult to see that in the new movie, La Thanh Huyen has given many items of Dior fashion house to Cam Giang. As a female screenwriter with a dreamy, flying personality, perhaps Dior is a brand with distinctive features but still luxurious and expensive.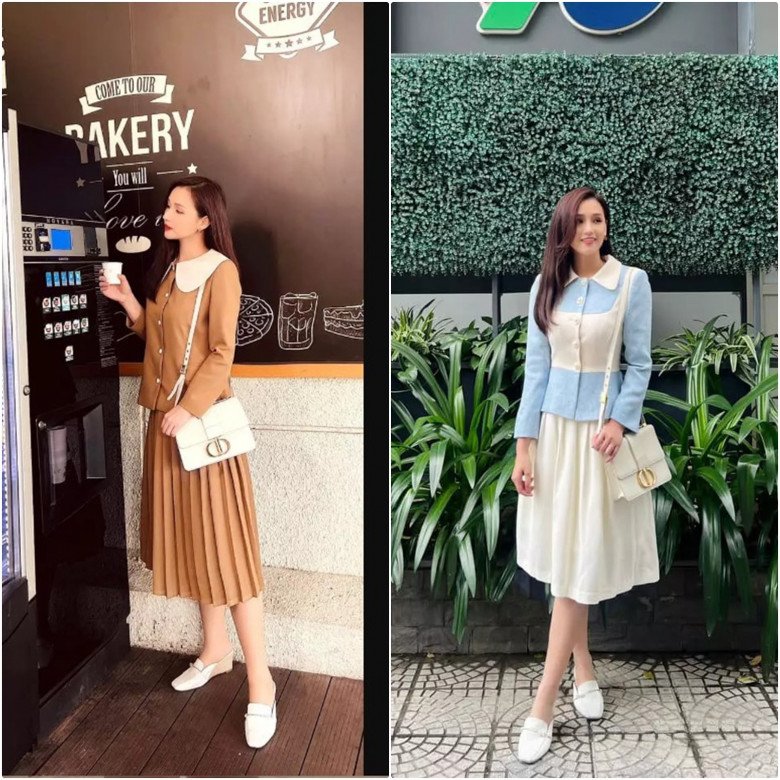 In Ex-husband, ex-wife, ex-lover, the actress born in 1985 has prepared completely new costumes to suit the character. She does not hire her own stylist, but arranges her own clothes.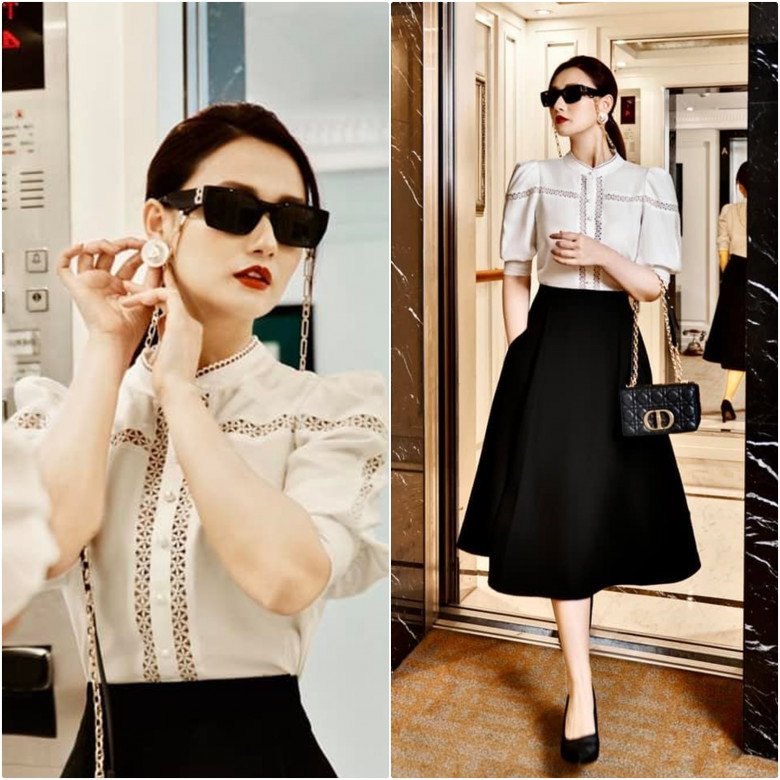 In this film, Cam Giang's costumes are mainly gentle lady sets suitable for the character's personality and work.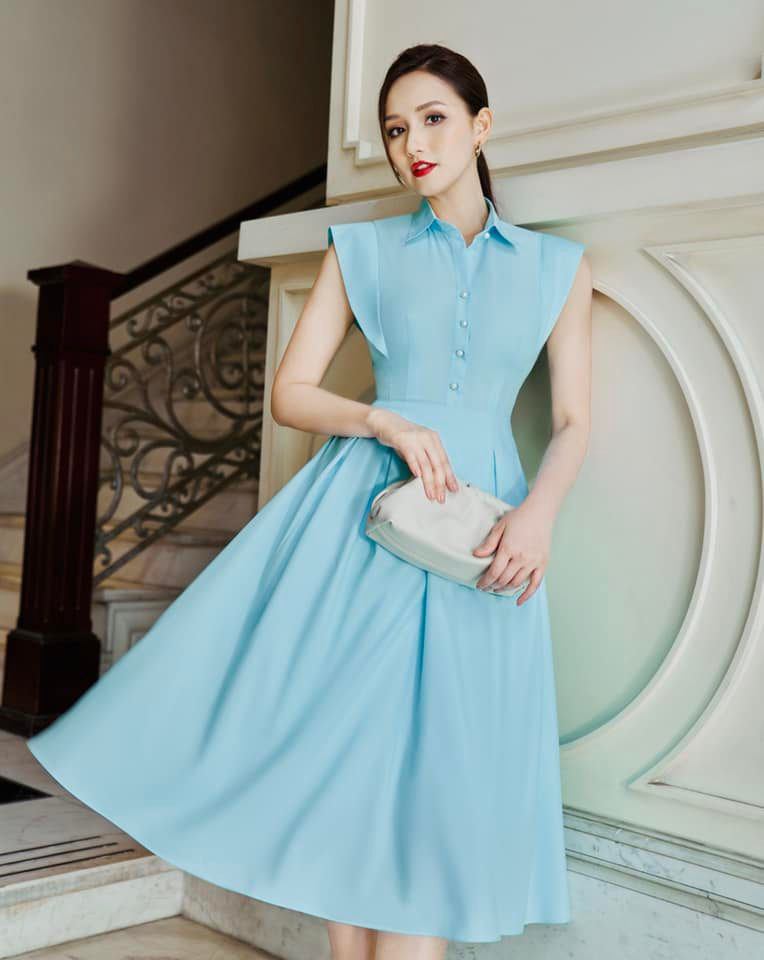 As a female screenwriter, she has an intellectual beauty, although she is feminine on the outside, but on the inside, Giang is quite strong, so the costumes must also be suitable for the character, not too luxurious but also attractive enough.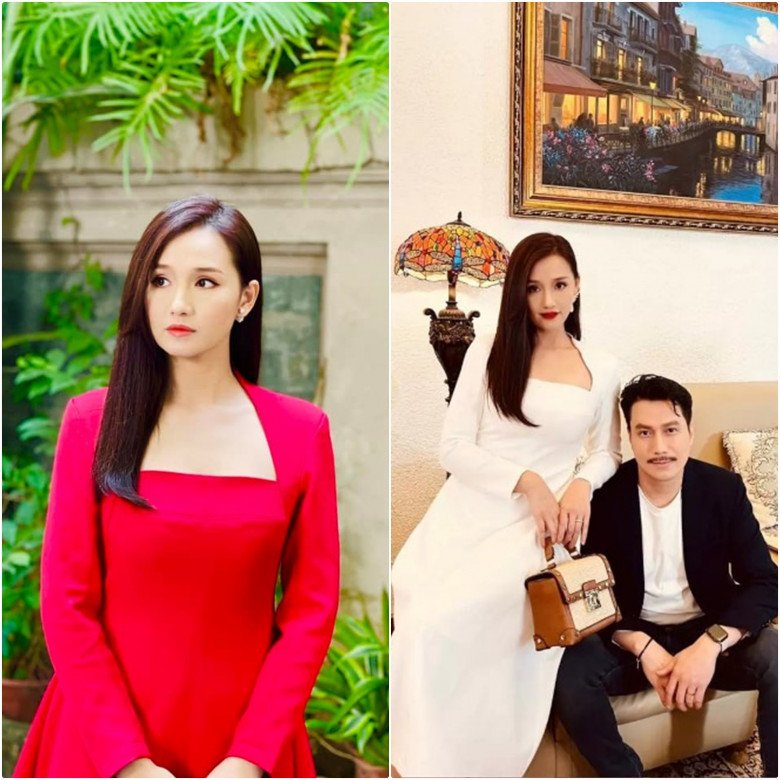 La Thanh Huyen is not too difficult to create her own style for her character with a series of dresses of all colors, materials and styles. She prioritizes designer brands rather than buying expensive branded clothes.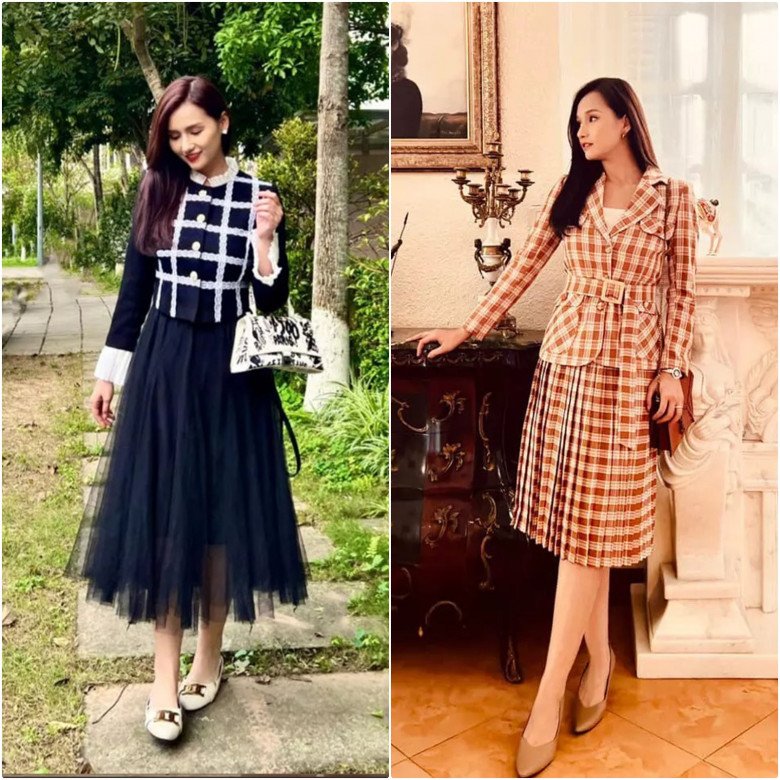 She ordered Vietnamese model houses to design each outfit for herself to suit each scene. The actress said she estimated the number of costumes to be up to 100 for nearly 50 episodes.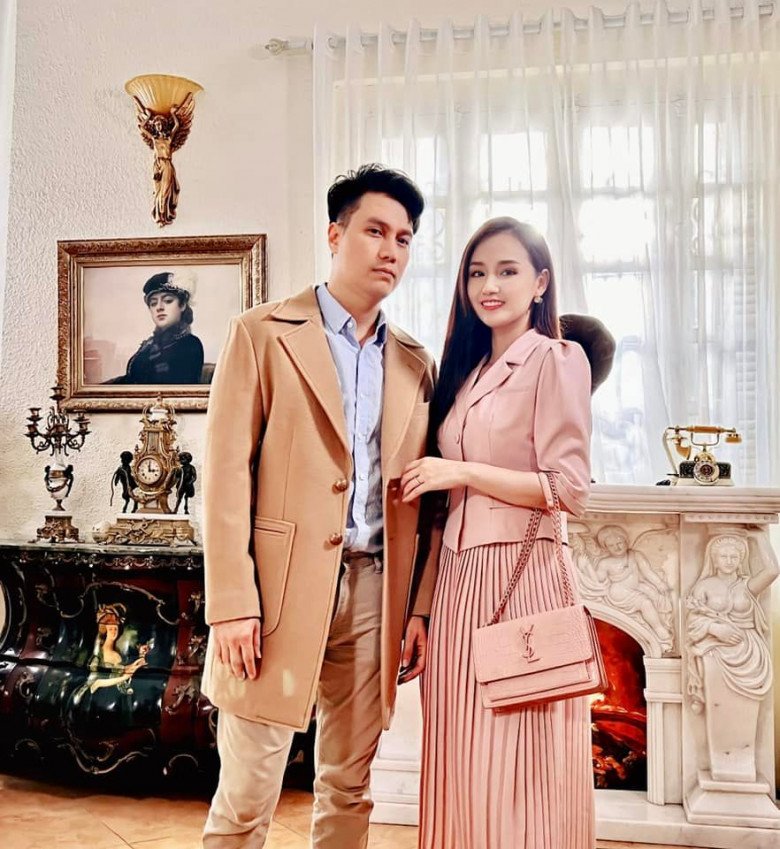 Although the outfits are designed, the beauty still elevates the style of her character with many handbags from popular brands. Not only Dior but also Saint Laurent, Chanel, Balenciaga, Fendi,…
Only thing is, the movie was filmed on the occasion of Hanoi welcoming the coldest air, so her wardrobe seems to be deviating from the current summer climate. However, women who are passionate about fashion can still admire La Thanh Huyen with her flattering ways with midi skirts and aristocratic coats.
You are reading the article
Released the role of a discreet female screenwriter, La Thanh Huyen went swimming and still did not forget to wear brand names

at
Blogtuan.info
– Source:
Eva.vn
– Read the original article
here