Every year from May to August is the time when the tourism market is more active than ever. Especially after more than 2 years of stagnation due to the epidemic, this is the time when the tourism industry recovers. For tourism and travel groups, this is an area that directly benefits from a strong recovery in visitor arrivals after 2 years of being impacted by the pandemic.
Due to the increased demand of the people, the travel businesses benefit greatly. However, it is also because of that increased demand that many organizations and individuals have taken advantage of it to commit fraud. Through "cheap travel combos" packages, many organizations and individuals have cheated customers with large amounts of money while the quality of service is not as advertised or even stole a deposit and then disappeared… .
Many invites for "cheap travel combos" when just entering the high season: Warning 3 common scams and 3 steps to identify a ghost company
Spreading invitations for cheap travel combos on MXH
Currently, on social networks, it is not difficult to find communities that sell vouchers and cheap travel combos. To attract buyers, these individuals and units launch promotional packages such as swimming pool use, free breakfast, airport shuttle service, etc., along with low prices. unbelievable
The objects will then ask the client to transfer money and "mutate".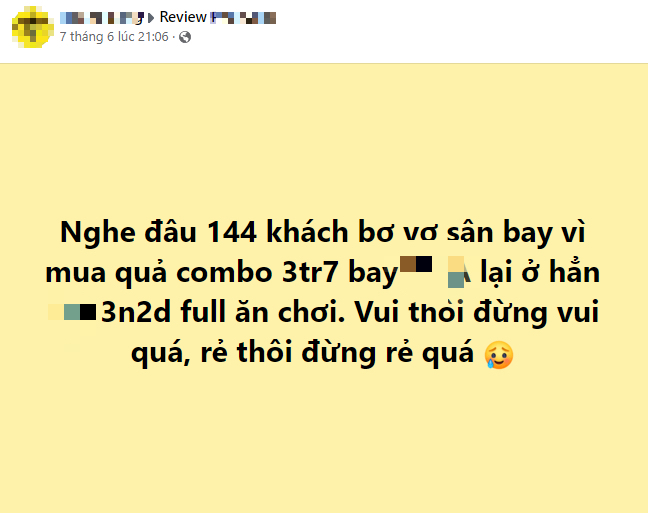 A lot of posts on travel forums about being scammed, or "hanging goat's head selling dog meat" about cheap travel combos.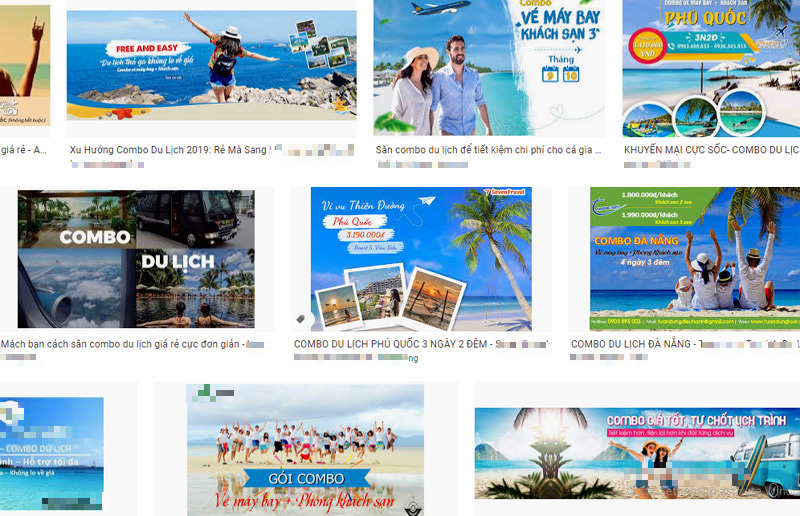 That is the main form of fraud that these individuals and organizations use. These objects hit the general psychology of customers that is cheap, and chose the right time when many people want to "change the wind" and attractive destinations, so many companies and travel ticket offices have launched "tricks". then perform deceptive tricks.
Remember 2 years ago, the case of the owner of the plane ticket office at Nui Truc Alley, Ba Dinh district, Hanoi suddenly "evaporated" after selling tens of billions of money in cheap travel combos, causing public opinion to stir. stir.
With the trick of advertising cheap travel combos, this box office attracts a lot of sales associates and customers. To create trust, initially, the box office made some cheap combos. After that, they sold the cheap Hanoi – Nha Trang travel combos, but on the day of departure, guests still didn't have an airline ticket code, a hotel room code. At that time, everyone fell back because the box office owner ran away with money. And the amount that this box office owner has collected from customers is about 10 billion VND.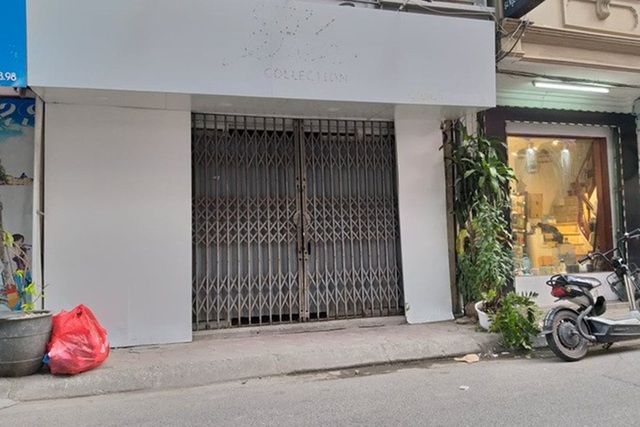 Currently, the execution of transactions is almost all through MXH, sellers can easily "close orders" after only a few messages, people who need to find combo posts and just a few minutes later, a lot of sellers will automatically message advertising, consulting them. Therefore, buyers are easily deceived by bad objects. They don't need to post an ad for sale, but only when a customer asks to buy, they will automatically send an invitation message. Therefore, controlling these components is also very difficult for managers.
So what is the way to entice guests to book cheap combos/hotels of these fraudulent individuals and units?
3 cheap travel combo scams
Currently, the scams to sell travel/hotel combos of "ghost", "unreputable", "snatching business" companies are becoming more and more sophisticated. There are 3 most common types of scams.
1. First, companies of this type will also organize tours for groups of guests at very cheap prices, creating good effects and reviews on Facebook fanpage, thereby creating an image of a reputable company on social networks. Then received the tour and the customers later received enough because they were hugging money.
2. More fortunate than the above target group, some customers who buy "super cheap" and "non-profitable" tour combos with attractive promotional offers are still able to tour. But the fact that going back has disappointed customers because the hotel is bad, the food is not enough, it costs more money to buy tickets to visit…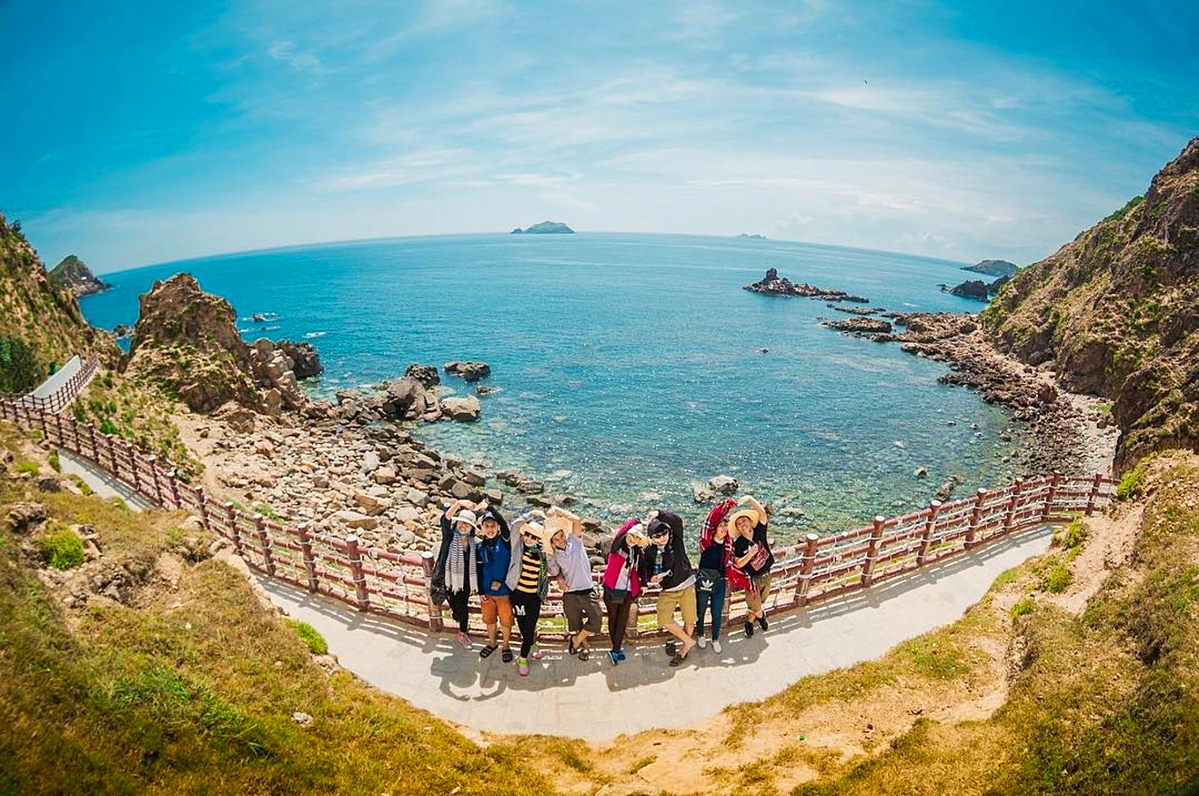 3. For hotels, many scammers are very sophisticated, setting up accounts pretending to be customers to self-evaluate 4-star, 5-star quality for their hotel on online booking websites, or give Comments are full of praise about the quality of the room. Accompanied by the advertising words "super cheap, super attractive", "surprisingly cheap", "super deals" … have successfully deceived the alertness and vigilance of tourists.
The question right now for customers is how to identify a unit that sets a good price travel/hotel combo but with quality service.
How to recognize a "scam company"?
Before coming to the decision to book a travel/hotel combo at any unit, a customer must take the following measures to ensure his/her money, trust and joy with his/her family/ friends are in the right place.
1. Check business registration information
The first and most resolute thing to avoid risk is to check the business registration license of the unit that client to book a tour/hotel.
At that time, you will know specifically about the time of establishment of the business, as well as the industries that the company performs, to know if the company specializes in the service you are planning to use.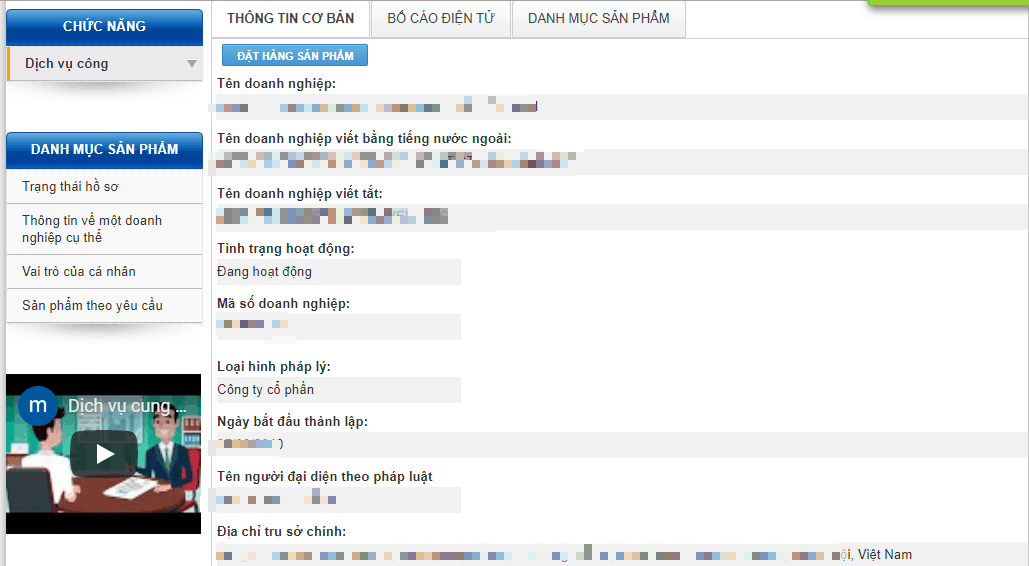 Manual check:
First, you must ask to get test information, including: Company name, province, city, business code, date of establishment; Check the accuracy of the information provided.
Client You can access the National Business Registration Portal at: https://dangkytinhdoanh.gov.vn/.
Afterward, client enter your tax code/business number or business name in the search box in the top left corner and then click the search button. And see the results pop up. Click to see detailed information.
How to identify an unscrupulous, potentially high-risk travel company by checking business registration information:
If customers ask for information to look up, the travel company will ignore other issues, say it doesn't matter, etc. for many reasons. This case client should consider and think twice before booking a tour/hotel because the guaranteed risk is not high. The most likely to encounter a fraudulent travel company, both losing money and losing time.
2. Check the company's social media channels
A fanpage that has been established for a long time, plus a number of reviews spread evenly since its inception will have a higher reputation.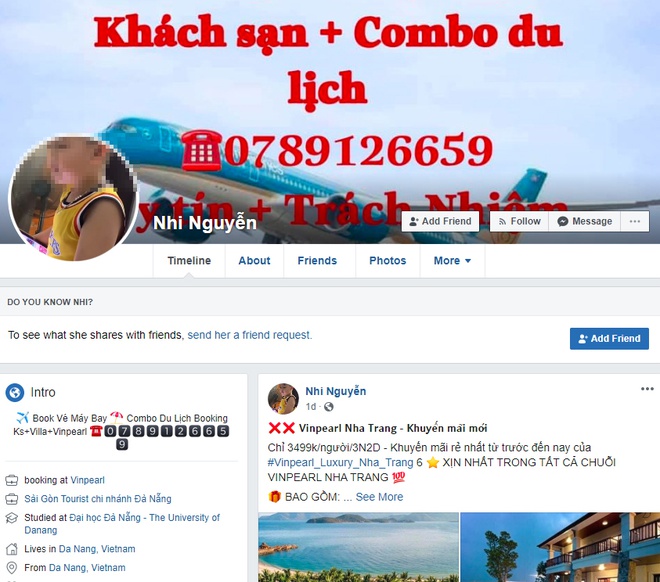 3. Go directly to the head office/office of the company
Going to the company's headquarters, agents not only help customers get advice and provide more information, but also have the most accurate view of the company's facilities and staff. If a company or agent is not reputable, the address is not clear.
How to avoid scams?
According to advice from a lawyer, the buyer needs to save all relevant information in the process of buying the combo such as payment, mail, message… When making a transaction, the buyer must ask the combo supplier to make a contract. contract with detailed terms on flights, hotels, fares, other costs incurred (if any), liability for breach of contract and handling sanctions.
If there are abnormal signs, the buyer should soon report it to the police for assistance in protecting his legal rights. On the part of state management agencies, through the work of understanding the situation, it is also necessary to check and verify organizations and individuals that provide unusually cheap travel combos to detect and promptly prevent fraudulent acts. .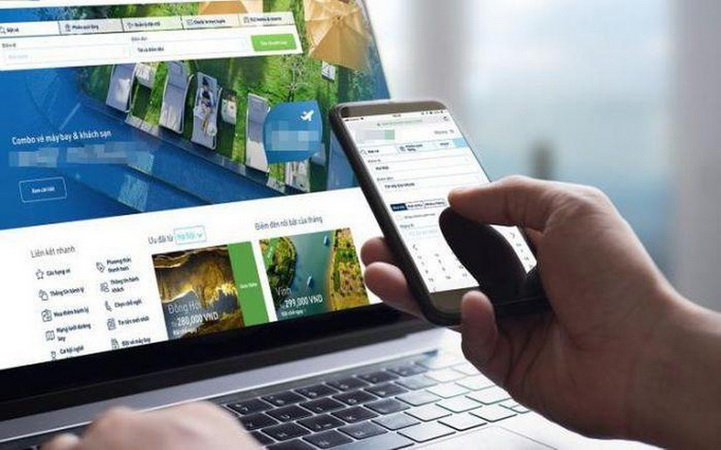 Now is the peak of tourism, the people's need for rest and entertainment is legitimate, but it is necessary to be alert to choose a travel agency that ensures prestige as well as quality, avoiding being cheat.
In recent years, travel combos have become the mainstream business product of many travel agencies because of their high efficiency. Along with that, this is the peak tourist season, so the demand is even higher. But travel combos are like many items and products, some are good, some are not. Therefore, consumers need to be smart and alert before making a choice.
From May to August is the peak tourist season, at this time, air tickets and hotel rooms are expensive again because tourism is in season, especially when it's good time and on weekends. Compared to other times, the price is usually very high, not as cheap as before. Therefore, people should find out carefully before deciding to buy a cheap travel combo, because if unfortunately buying the right kind of poor quality, it will cause tourists to lose time and "buy upset", even being tricked into stealing. deposit then… dive.
https://afamily.vn/canh-giac-combo-du-lich-gia-re-tran-lan-tren-cho-mang-3-chieu-lua-pho-bien-ai-cung-can-biet- va-3-buoc-de-vach-mat-cong-ty-dom-20220609132341387.chn
You are reading the article
Spread "cheap travel combo", how to avoid "trap" scam?

at
Blogtuan.info
– Source:
Afamily.vn
– Read the original article
here