Thế Giới
Thai railway market "revived" after COVID-19
Railway market near Bangkok, Thailandis bustling again after a long period of gloom due to the impact of the COVID-19 pandemic.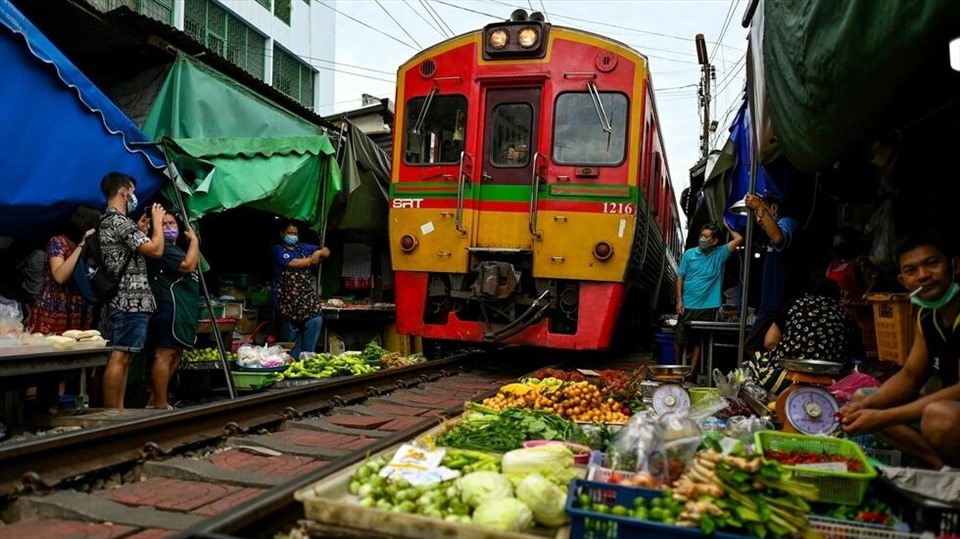 6 times a day at Mae Klong Railway Market, local customers and Foreign tourists had to scramble for nooks and crannies while vendors calmly moved their carts off the rails, collapsing umbrellas to make way.
Hundreds of small traders make a living along a 500m stretch of railway in Samut Songkhram, 80km west of Bangkok. They sell everything from fresh food to live turtles, clothes and souvenirs.
"Everything looks risky, but it's actually not dangerous at all," Samorn Armasiri, owner of a fruit and vegetable shop, told me. AFP.
Her family has run a stall at the market – nicknamed in Thai "talad rom hup", or umbrella market – for the past five decades. And she never witnessed an accident happen.
"When the train arrives, the staff on the train will blow the horn and everyone will pack their things – they are used to this," she added.
The sides of the train are only a few centimeters away from the bags of lettuce, broccoli, onions, ginger, peppers, tomatoes and carrots being placed just outside the tracks.
In the past few years, the market has become an attraction for visitors to experience, take photos and post on social networks. However, the COVID-19 pandemic has changed everything.
Now, with Thailand gradually lifting its COVID-19-related restrictions, the tourism industry is starting to revive again.
Ella McDonald, an Australian who took advantage of a two-day stopover in Thailand before heading to Turkey, was among those surprised by the "organized chaos" at the market.
"Everything was crazy and exciting," she said. "I was shocked at the size of the train and the small space at the market."
"It was a unique experience. I have never seen anything like it in other parts of the world."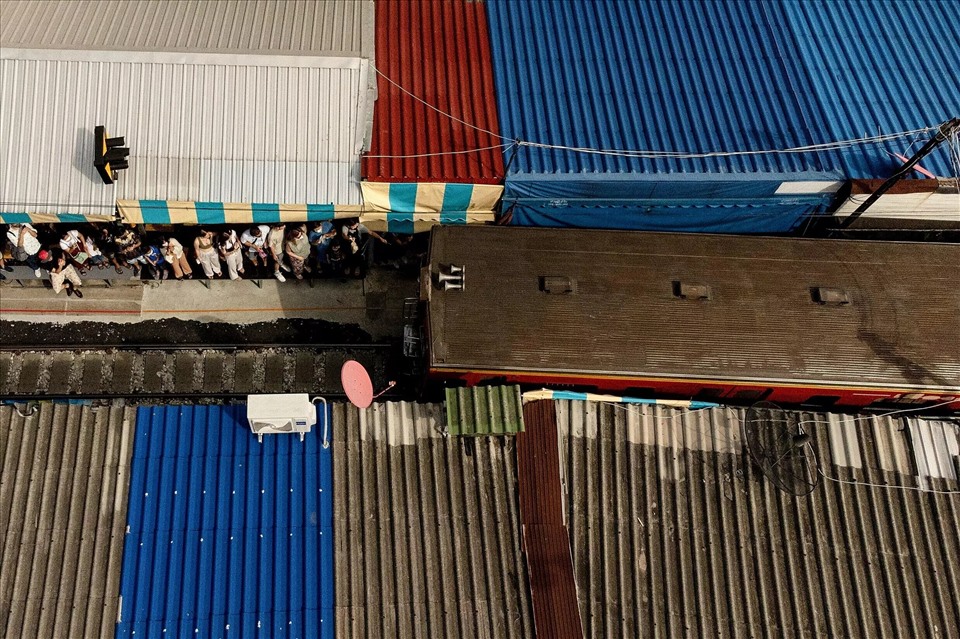 Before the COVID-19 pandemic, Thu O market was a favorite spot for Chinese tourists who wanted to buy durian – the "king of fruits" with a scent not everyone likes. However, COVID-19 response measures have led to fewer and fewer Chinese tourists coming to Thailand.
But even without Chinese tourists, Somporn Thathom, who has been selling fish at the market since 1988, says business is slowly picking up again after two difficult years and financial stress.
"In COVID-19 pandemic, I only make enough money to pay the staff. I sell about 10 fish a day," Thathom, 60, said. "I used up all my savings… and had to take out a bank loan."
Station manager Charoen Charoenpun believes the nature of the market has helped maintain its popularity.
"The market is not staged. The market is not made for tourists," he said. "When visitors arrive, they can see the traditions and culture of the local people Samut Songkhram."
But for William, 8, an Australian, the scene when the train was about to pass was the most impressive thing.
You are reading the article
Thai railway market "revived" after COVID-19
at Blogtuan.info – Source: laodong.vn – Read the original article here