Business
The businessman quit his job with an income of 1.3 billion VND/year, sold a villa to his hometown, lived in the middle of a house without electricity and water, raised pigs to earn a living.
Businessmen couple Kees Goossens (59 years old) and Ingrid (57 years old) used to have good careers in the Netherlands. They own a modern and fully equipped villa. However, in 2017, the couple decided to leave their job, sell their comfortable home, and move to Portugal to live on a deserted hill.
When they moved to Portugal, the couple spent two months building a new home. They built a one-story wooden house, which is not equipped with electricity, water or a modern gas supply system. Here, the couple mainly make a living by raising pigs and selling cork oak bark.
Sharing about his bold decision, Kees said he was "fed up of the boring middle-class life". Before that, he was a businessman with an income that made many people admire, about 50,000 EUR/year (about 1.3 billion VND).
"We have a good job, a good life and almost everything in our hands. A comfortable and comfortable life. But I always feel like something is missing. After years of dressing well, I ask myself that this is the life I dreamed of?", Kees mused.
In 2016, the Kees and his wife took a 2-week vacation in Alentejo – a rural area of ​​​​Portugal. The peaceful, relaxed life and poetic scenery of this place made them decide to stay.
"It helped us experience something we've never experienced before," Kees said. "The beauty of nature is amazing. And the farmers are very friendly, frank and open. At that time, I knew I wanted to spend the rest of my life here."
Before building the house, Kees and his wife visited this rural area around August 2016. "We spent about a month talking to local authorities and architects to learn the necessary procedures to buy land and build a house. We wanted to make sure that the decision to relocate here was the right one. And indeed it is. The more we researched, the more convinced we became."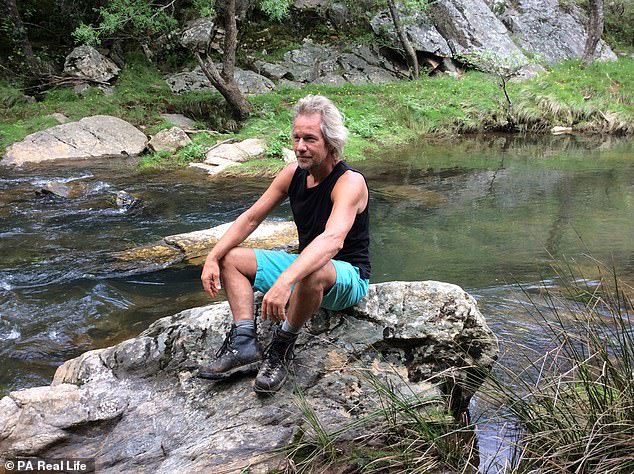 Just a few months later, the couple decided to sell all their properties in the Netherlands and buy a piece of land about 50,000 square meters on a deserted hill near the village of Monter Sobreiro for EUR 29,000 (approximately 800 million VND).
Having worked as a construction contractor with many years of experience, Kees designed his own imprint for the house and sent drawings to the architects for inspection. After the formalities were approved, the micro-entrepreneur started building a new home. They do almost everything themselves.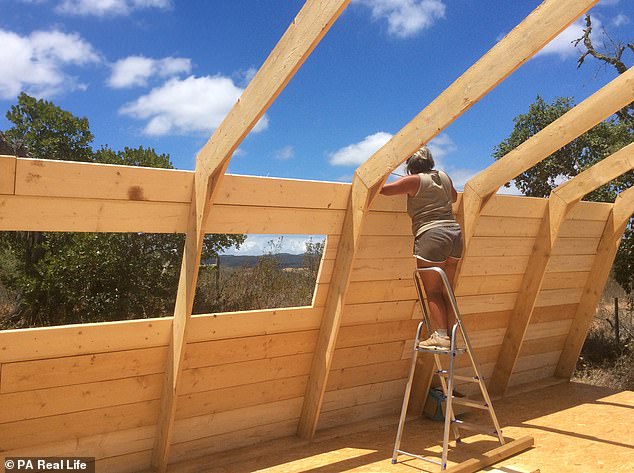 During the construction of the house, this couple lived temporarily in a small cabin. Two months later, the couple completed the house they designed and built by themselves. The total cost for the house is about 30,000 EUR. The house has 1 bedroom, 1 kitchen and 1 bathroom. In addition, they also built 2 small houses next to them so that visitors can stay overnight.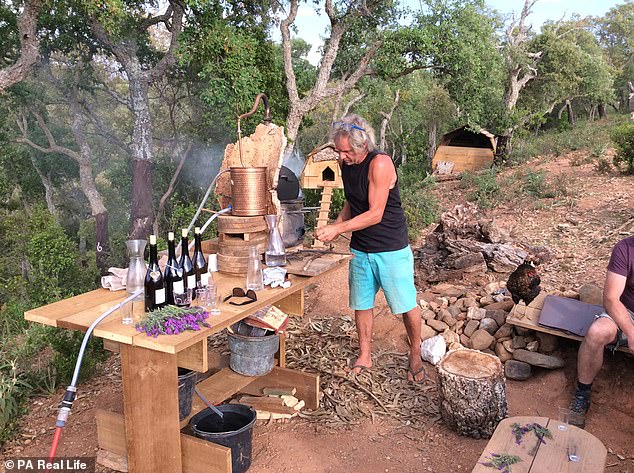 In the peaceful countryside of Portugal, they live "self-sufficient". To earn a living, they harvest the bark of the cork oak tree, sell it, and raise pigs.
Because there is no electricity, water or gas system, the Kees and his wife have to burn wood for heat, use solar panels to operate the refrigerator and electric lights in the house. The water is pumped from a nearby spring.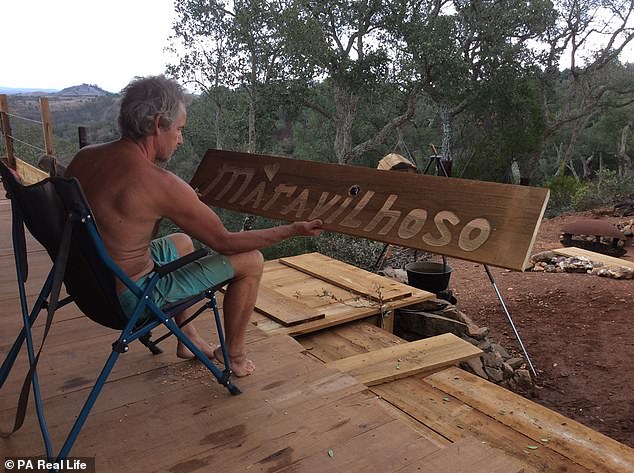 While the couple enjoys farm life in Portugal, their two sons still live in the Netherlands to complete their studies. Occasionally, they return to the Netherlands to visit their two children.
"Every time we return to the Netherlands, we try to arrange our work and return home as soon as possible. Because that place has become too foreign to us. We don't want to be part of that world. Now, my wife and I are happy with the way we live.
Although we have lived most of our lives in the city, surprisingly we have no regrets about our previous life. I don't need luxuries anymore.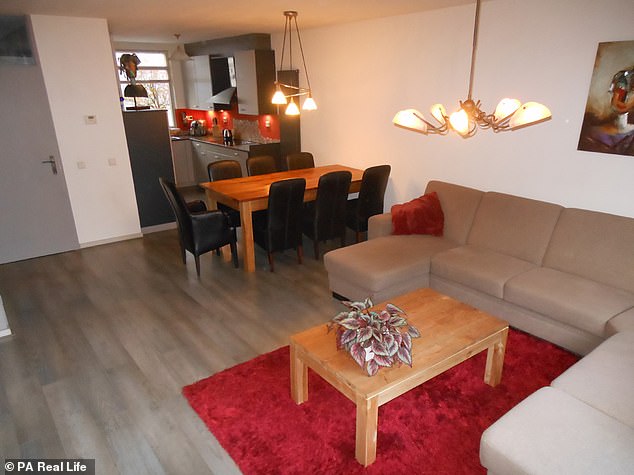 It sounds a bit cliché, but when we live in the countryside, we are free and can be ourselves. That's what we've spent our lives looking for. Fortunately, I found it early".
Kees and his wife are fairly confident in their decision, but their friends and family are not. "Many people dissuaded us and thought we were crazy. In particular, our two sons did not understand why we did this and were very skeptical about our parents' choice.
However, gradually, the children understood and began to visit us more often. They understand what this land means and realize that we are happier with life than ever," Kees said.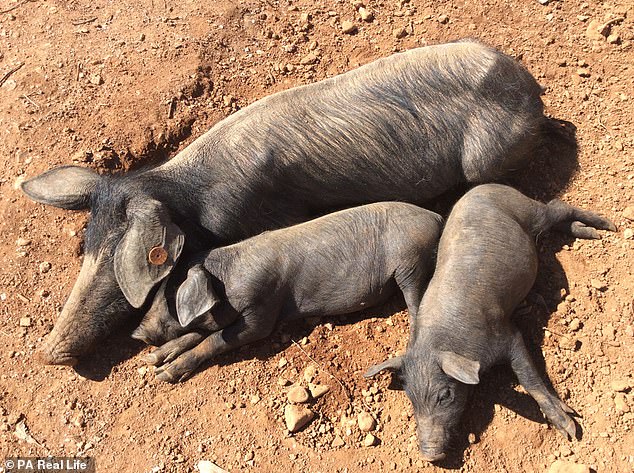 Dutch businessman couple harvest cork oak bark and raise pigs
Wishing to live a carefree, self-sufficient life, Kees and Ingrid work hard on their farm. They are also busy learning more Portuguese. "For the first time in my life, I feel like I'm living the way I want. Every day is a joy, because we work for ourselves, do what we want."
According to Daily Mail
https://cafef.vn/doanh-nhan-bo-cong-viec-thu-nhap-13-ty-dong-nam-ban-biet-thu-ve-que-song-giua-can-nha-khong- dien-nuoc-nuoi-lon-de-kiem-song-20220609125706771.chn
You are reading the article
The businessman quit his job with an income of 1.3 billion VND/year, sold a villa to his hometown, lived in the middle of a house without electricity and water, raised pigs to earn a living.

at
Blogtuan.info
– Source:
cafebiz.vn
– Read the original article
here