Tài chính
The global player is back, Pham Nhat Vuong is firmly in the big game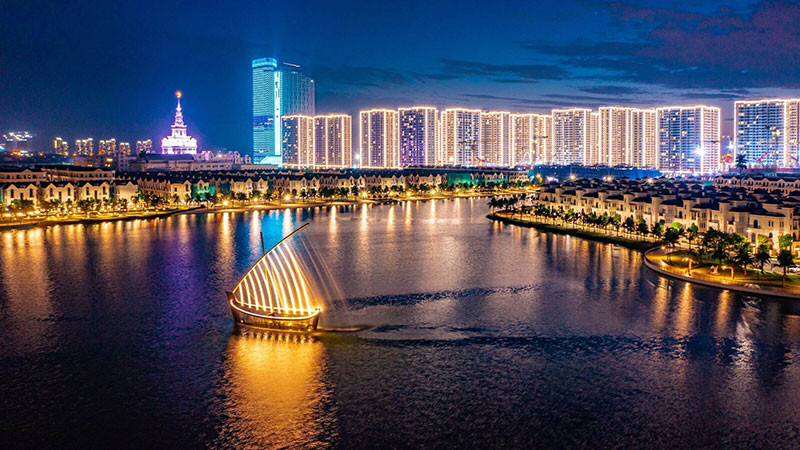 Vinhomes Joint Stock Company of billionaire Pham Nhat Vuong has just announced that the Singapore Government Investment Fund (GIC) has returned to its position as a major shareholder in the number one real estate enterprise in Vietnam after 1 and a half years.
Accordingly, GIC bought another 612,000 VND share Vinhomes (VHM) increased its holding volume to more than 218.2 million VIC shares, equivalent to an increase in ownership ratio from 4.99% to 5.01%. The transaction date that changes the ownership ratio and becomes a major shareholder is 1/6.
Previously, GIC used to be one of the two major foreign shareholders of Vinhomes. In April 2018, GIC invested $1.3 billion in Vinhomes through two forms: buying shares of VHM and providing debt instruments for Vinhomes to implement projects.
By the end of 2020, GIC owns 6.13% shares of Vinhomes, while another foreign organization is Viking Asia Holdings II Pte. Ltd holds 5.55% shares of Vinhomes.
However, in 2021, both of these organizations divest from Vinhomes and are no longer major shareholders. But with the purchase of 612,000 Vinhomes shares and raising its ownership from 4.99% to 5.01%, GIC returned to the position of a major shareholder in Vinhomes. It also shows that the investment fund of the Singapore Government is still attached to the business of billionaire Pham Nhat Vuong.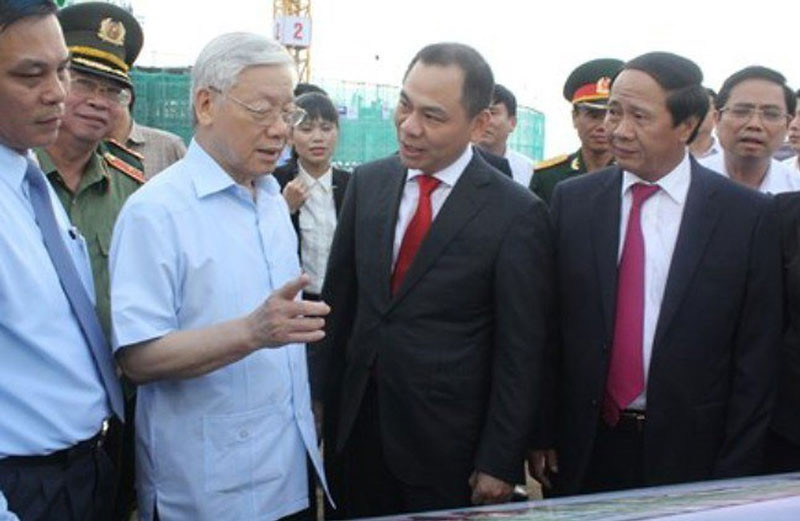 The decision to raise the share ratio of GIC took place in the context of Vinhomes shares plummeting for nearly a year, from nearly 90,000 VND/share in August 2021 to less than 65,000 VND/share at the end of April 2022, making Vinhomes' market capitalization evaporated about 108 trillion VND (equivalent to about 4.7 billion USD).
GIC returned to become a major shareholder of Vinhomes on the last day Vinhomes made a list of shareholders to pay a cash dividend at the rate of 20%, equivalent to 1 share to receive 2,000 VND. In total, Vinhomes will spend about VND 8.7 trillion in cash payments to shareholders. Payment date will be 22/6.
With the current VHM stock price of about 68,000 VND, GIC will have to spend about 41.6 billion VND for 612,000 Vinhomes shares. Meanwhile, on June 22, GIC will receive a dividend of more than VND 436 billion.
In recent years, Vinhomes has recorded very good business performance, profits increased to historic peaks and is one of the few businesses with billions of dollars in profit.
In 2022, the real estate market is considered difficult and credit for this sector is being strictly controlled by the State Bank. Vinhomes targets a revenue of VND 75 trillion and profit after tax of VND 30 trillion, down 12% and 23% respectively compared to 2021.
By the first quarter of 2022, Vinhomes recorded net revenue of more than 8.9 trillion dong and profit after tax of more than 4.7 trillion dong.
Another Vingroup enterprise also received positive signals. VinFast has just announced that it has raised an additional VND 2,000 billion in bonds maturing in 2025 through payment guarantee. In March and May, VinFast issued a total of nearly 690 million dividend preferred shares and increased its charter capital by more than 7,000 billion VND, to nearly 57.4 trillion VND. VinFast is the company with the largest capital scale in the Vingroup ecosystem, larger than the top enterprises on the stock market such as BIDV, VietinBank, Hoa Phat…
Billionaire Pham Nhat Vuong also recently pushed into industrial real estate. Vinhomes IZ recently increased its charter capital to VND 18,500 billion. Currently, Vinhomes manages and operates a 335ha industrial park in Dinh Vu, Cat Hai, Hai Phong industrial zones, where the VinFast car factory is located.
Moving sideways
According to Rong Viet, the market accelerated and surpassed the psychological threshold of 1,300 points after the strong shaking below the 1,280-1,300 points of the VN-Index. The liquidity decreased markedly compared to previous times approaching the resistance zone of VN-Index, showing that the supply has weakened. With alternating positive and cautious signals, it is likely that VN-Index will move sideways at 1,300-1,330 points, a bearish gap created on May 9, 2022 in time. before there is a more specific signal.
YSVN thinks that VN-Index may correct slightly in the next session. At the same time, the positive point that YSVN found is that the small and medium-cap stocks have shown signs of entering a period of strong volatility in a positive direction, indicating that the uptrend in these two stock groups may be clearer. in future transactions. Besides, the cash flow is showing signs of improvement in large-cap stocks, but VN-Index is still in the short-term accumulation phase, so the price chart of this index is unlikely to surpass the resistance area of ​​1.315. -1,328 points.
Closing the session on the afternoon of June 8, the VN-Index increased by 16.56 points to 1,307.91 points. HNX-Index of HNX-Index increased by 6.78 points to 310.93 points. Upcom-Index increased 1.31 points to 95.00 points. Liquidity reached a total of 19.7 trillion dong, of which 16.7 trillion dong was on HOSE.
V. Ha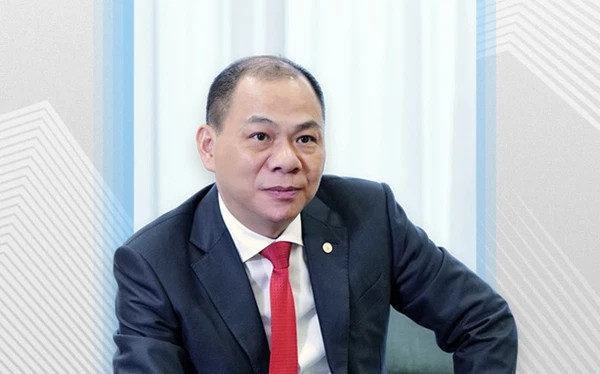 You are reading the article
The global player is back, Pham Nhat Vuong is firmly in the big game

at
Blogtuan.info
– Source:
vietnamnet.vn
– Read the original article
here