Life Style
Sức Khỏe
The kind of fruit that produces collagen, removes wrinkles, and is a tonic for exam season students
On these days, students across the country are studying day and night to get ready for their exams. Diet plays a very important role. A good diet not only provides nutrients but also nourishes the brain, helping to keep the eyes bright to go through the tiring exam days.
And it's great to be on the list of types fruit of the Vietnamese people, there is a kind of good tonic for the exam season students. Not only that, they also help increase collagen productionhelp you remove wrinkles, own pink skin.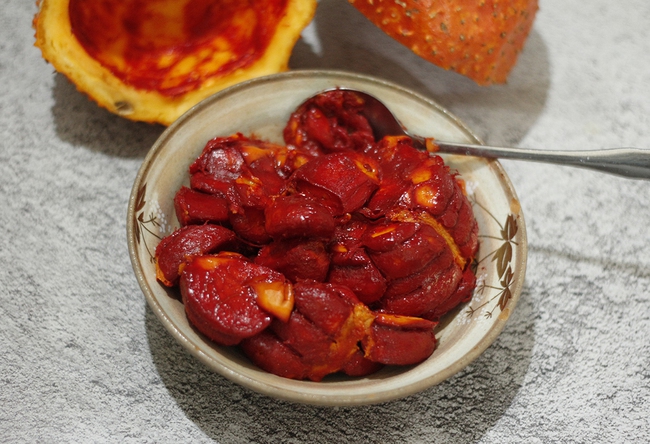 Former colonel, general practitioner Bui Hong Minh (Former Chairman of Ba Dinh Oriental Medicine Association, Hanoi) said that the multi-use fruit is Gac fruit. So what is the effect of gac fruit? In what ways can Gac be used to nourish women's faces and tonics for soldiers? Can this fruit also cure other diseases or not? Let's listen to the experts answer right below!
Reporter: In Eastern medicine, what are the specific effects of gac fruit, sir?
Healer Bui Hong Minh: Gac fruit has 3 usable parts. It is the Gac seed, the red membrane surrounding the Gac seed and Gac root. In Oriental medicine, the red film surrounding the gac seed can be used to squeeze out an oil, called Gac oil, and used for food and beauty. Gac roots lying in the ground can be sliced, dried and cured…
After many years of research, scientists in Vietnam have proven that gac fruit is a clean, safe fruit with higher antioxidant efficiency than tomatoes, carrots, strengthening the immune system, resistance to diseases. resistance, increase collagen production to help the body stay healthy, rosy skin. The amount of beta-carotene, lycopene, alphatocopherol and many vegetable fats is the source of substances that help the body stay full of energy.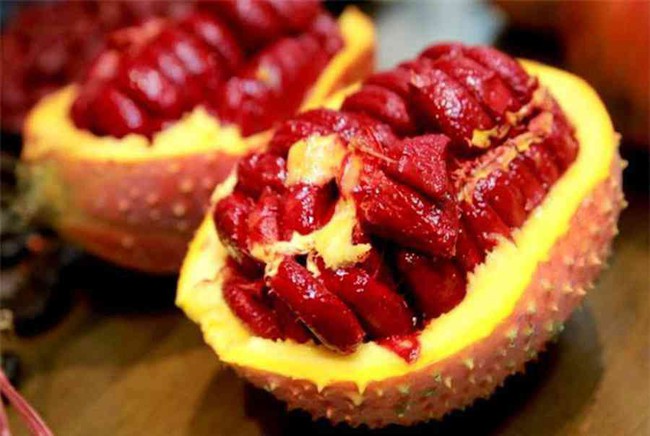 Reporter: What about in modern medicine, how is this fruit identified, could you please share?
Herbalist Bui Hong Minh: Page Webmdone of the world's leading prestigious medical information sites, has noted that beta-carotene is a substance commonly found in red and orange fruits and vegetables with yellow pigments.
Beta-carotene and carotenoids provide about 50% of the vitamin A required in a person's diet. It is used in the treatment of exercise asthma, cancer prevention, cataracts, treatment of AIDS, alcoholism, Alzheimer's disease, rheumatoid arthritis, schizophrenia, and skin disorders including psoriasis, vitiligo…
This substance is also important in the treatment of malnutrition, reducing the risk of death and night blindness during pregnancy, diarrhea and fever in postpartum women. Some people who are prone to sunburn may also use beta-carotene to reduce their risk. Particularly for soldiers, using a fruit rich in vitamin A like gac fruit is extremely good for the eyes.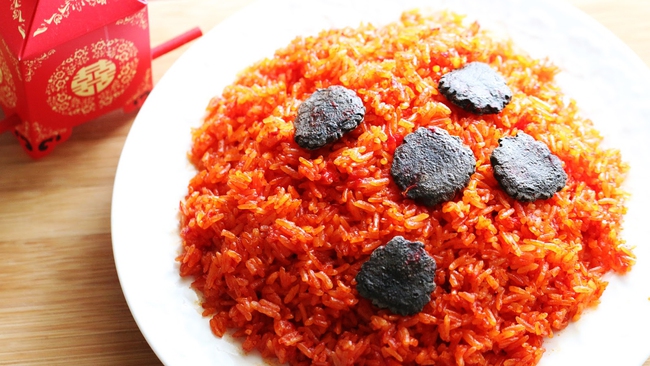 Reporter: Could you please share some dishes and remedies from Gac fruit to increase collagen production for women, as a tonic for soldiers this season who are busy studying and taking exams?
Herbalist Bui Hong Minh: Some of the remedies and dishes with the addition of gac below will be useful for women who want to take care of their faces and improve their eyesight effectively. As follows:
– Lions have dry eyes, need vitamin A supplements to brighten their eyes or women who want to prevent darkening of the skin: Use Gac oil mixed into cooked food or drink, about 10g per day.
– Make a cream to help smooth skin, whiten pink, increase collagen: Using a wrap around gac seeds cooked with rice, or cooking sticky rice will add an abundant source of vitamin E to the body, making the skin smooth.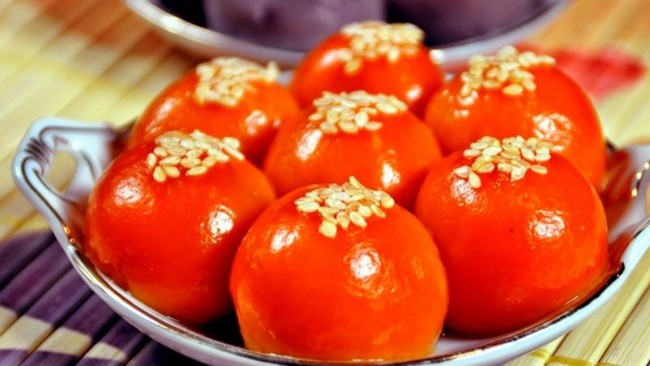 Reporter: In addition, can Gac be used as medicine in any way? Please share!
Herbalist Bui Hong Minh: Yes of course! Oriental medicine has many remedies from Gac fruit that you can easily apply in your daily life. I would like to share some other remedies such as:
– Cure hemorrhoids, protrusions: Multiply Gac seeds 5-10g, pound, mix with vinegar just enough, mixed into a paste. Wrapping a cloth and applying it to the hemorrhoid will help the hemorrhoid shrink.
– Cure breast swelling: Crushed Gac seed kernels, mixed with 40 degrees of alcohol, applied to help the disease heal quickly.
– Treatment of swollen gums, pain and bleeding: Gac seeds are cooked, pounded and mixed with water for about 30 minutes and then spit out.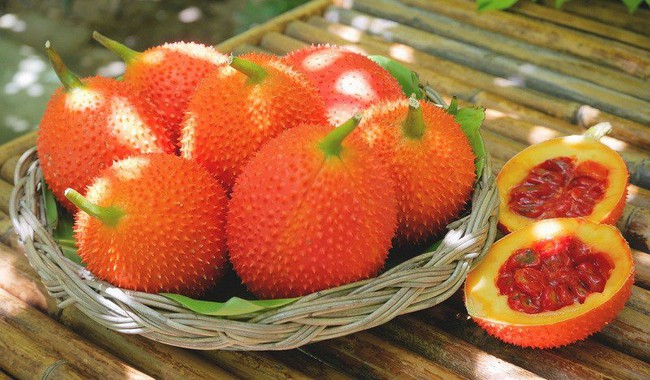 – Cure constipation, help the body clear heat, laxative: Young leaves of gac fruit are used as vegetables such as chayote tops, cooked in soup or fried.
Reporter: That's good, but do you need to pay attention to using Gac fruit to eat as well as to cure diseases?
Herbalist Bui Hong Minh: In general, gac is very good, but even if you are a woman or a student in the exam season, you should not abuse it. If used too much will store beta-carotene under the skin, yellowing the skin, especially the palms and feet, long-term use can cause poisoning. In addition, be careful when using gac seeds because Contains toxicity and can be dangerous if not used correctly. Do not use gac seeds orally, should only be treated externally.
Thank you for taking the time to share!
https://afamily.vn/loai-qua-que-co-kha-nang-san-xuat-collagen-xoa-nep-nhan-con-la-thuoc-bo-cho-si-tu-mua-thi- 20220608184653281.chn
You are reading the article
The kind of fruit that produces collagen, removes wrinkles, and is a tonic for exam season students

at
Blogtuan.info
– Source:
Afamily.vn
– Read the original article
here