Life Style
Xã Hội
The pain persists with the poor mother who gave birth to 3 children, the child died in an accident, the child suffered from a serious illness without money for treatment.
Saying that, Thuong choked on her throat, tears rolled down her austere face.
The pain of losing a child, illness
With the lapel of her shirt to wipe her tears, Thuong's calloused hands massaged the body of her son, who was lying motionless, infusion on the hospital bed. At the same time, suffering from many dangerous diseases such as non-clotting blood, cerebral palsy, and epilepsy, causing Do Van Dong (15 years old, Thuong's son) to sit in one place, his limbs twitching, unable to speak. . My long days are attached to the hospital to fight for life.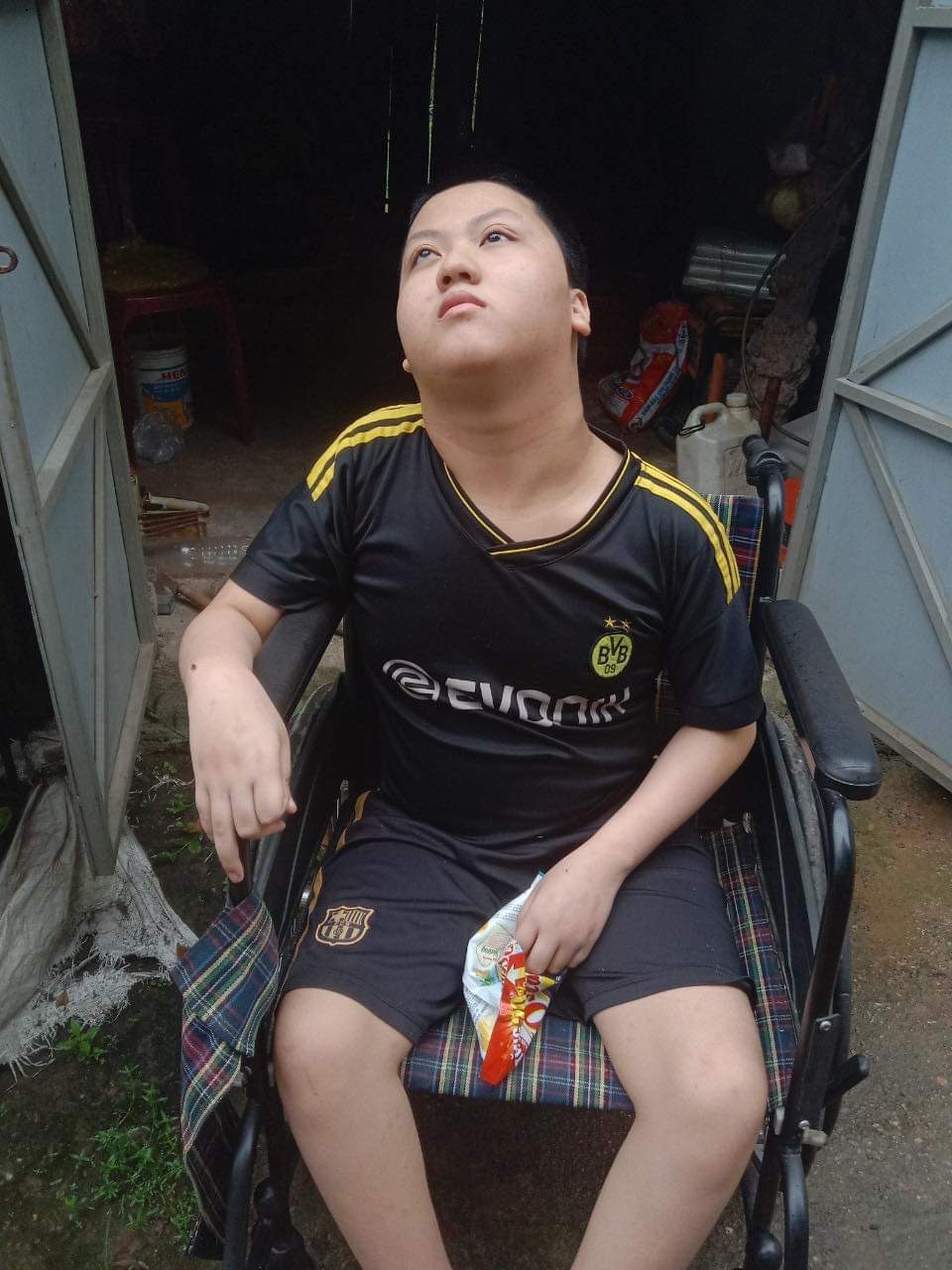 Thuong said, 13 days after giving birth, Dong had a fever, vomiting, and a rash. Taking the child to the hospital, heaven and earth collapsed under his feet when the doctor concluded that his son had a blood disorder. Since then, on average, every month, Dong is hospitalized for treatment and blood transfusion to maintain her life.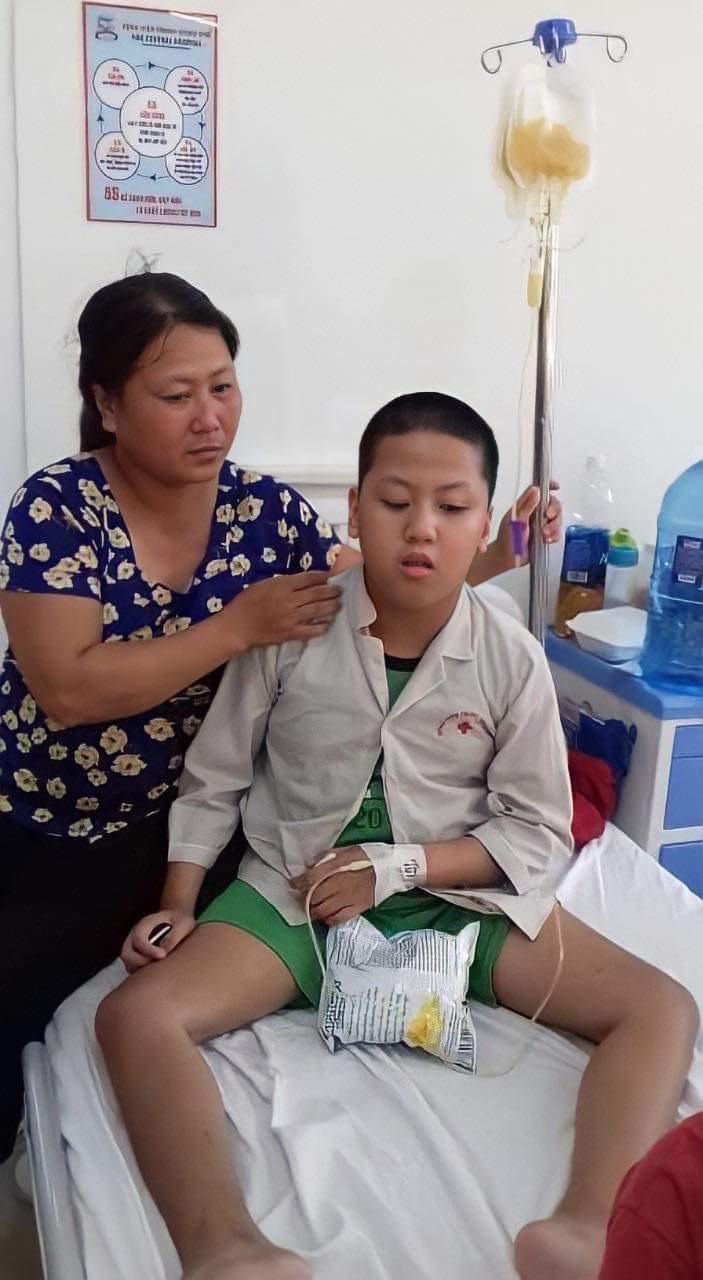 "When I was 9 months old, I had a brain hemorrhage. Because the disease was too severe, I could no longer save the doctor to take care of the aftermath. The family was preparing to take care of the funeral, but I gradually returned from the dead. I did not have time to be happy. When I was happy, the doctor said that I had more sequelae of cerebral palsy. Since then, my life has been reduced to only a bed, a wheelchair and a hospital. My life is completely dependent on other people.
I'm 15 years old but I can't speak yet. Although he understood the story, he just hummed in his mouth. My limbs are increasingly constricted, every time I take my child to the hospital, I face many difficulties." Thuong shared.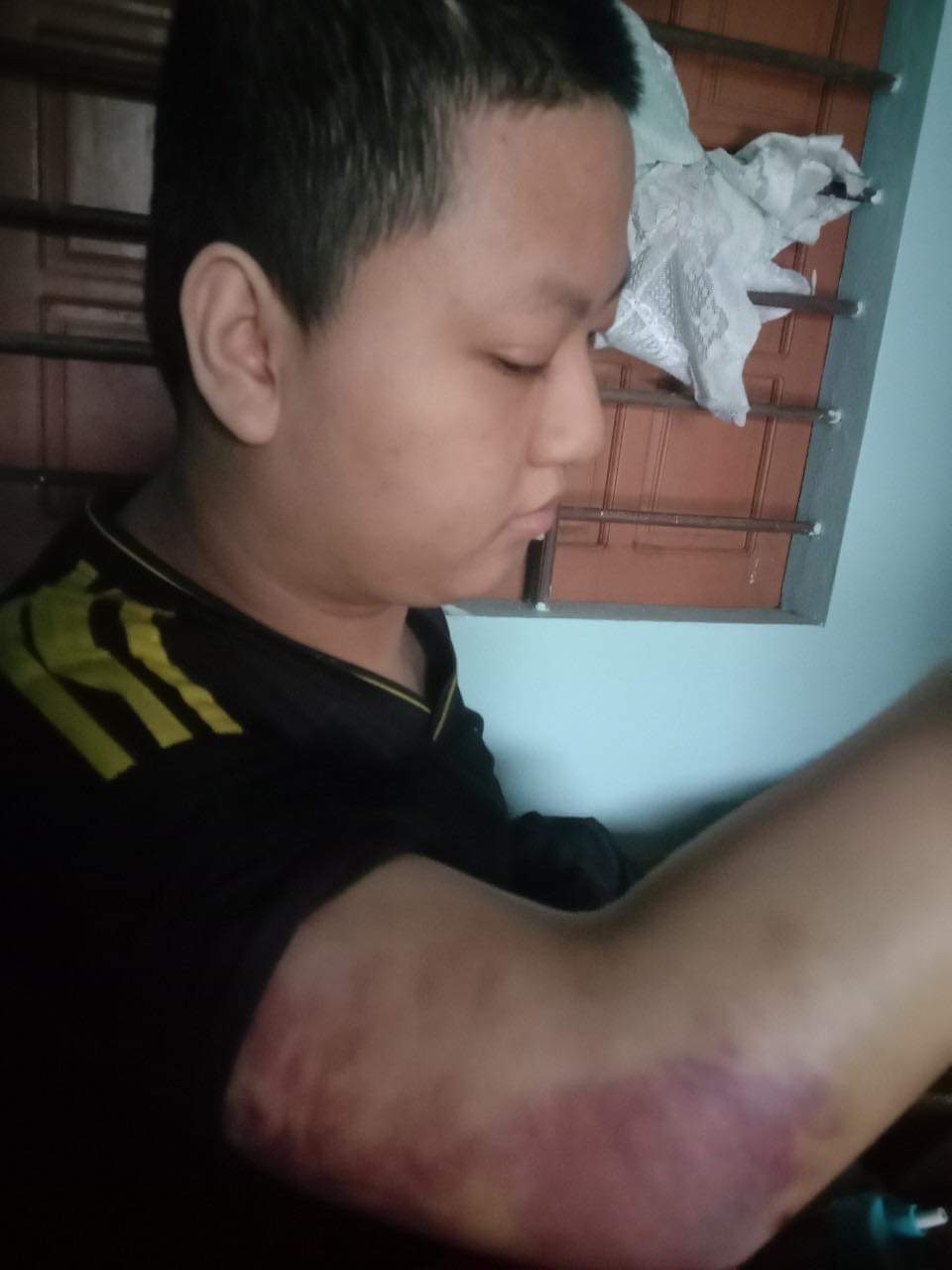 On average, every month, Dong has to travel hundreds of kilometers with her mother from Quang Binh to Hue Central Hospital for blood transfusion and treatment once, each time lasting from a week to half a month depending on her body condition. Each time before being hospitalized for treatment, Dong suffered from skin bleeding, nose bleeding, and ear bleeding a lot.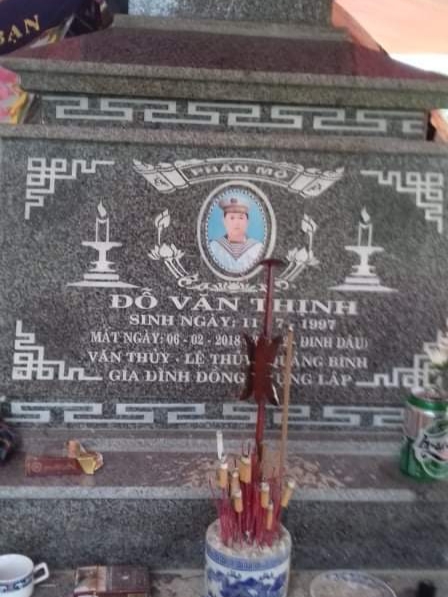 After struggling because their son's illness had not passed, in 2017, Thuong and his wife suffered another shock when their eldest son suddenly died in a traffic accident.
"After nearly 2 years in the army, the eldest son returned from the army. Just reunited with his family a week ago, he died in a traffic accident. Only 8 days left until Tet, yet he left the whole family. The family passed away, very painful.
The pain of losing a child was like exhausting, making my wife and I no longer have the strength to stand. After having 2 children, one died early, the other one was rabid due to illness like this. Seeing what happened in front of my eyes, I just wanted to sleep deeply and never wake up again." Sister is in pain.
I only wish once to hear you call "mom"
In addition to his brother who died in a traffic accident, Dong also has an older sister of school age. The family's situation is difficult, the economy only depends on more than one acre of field. To have money to pay for life, medicine to treat children, every day someone hires to cut acacia trees, carry melaleuca trees… Mr. Do Van Tuong (47 years old, Dong's father) all accept the job. Work starts from 4am to 5pm with a salary of 200,000 VND/day.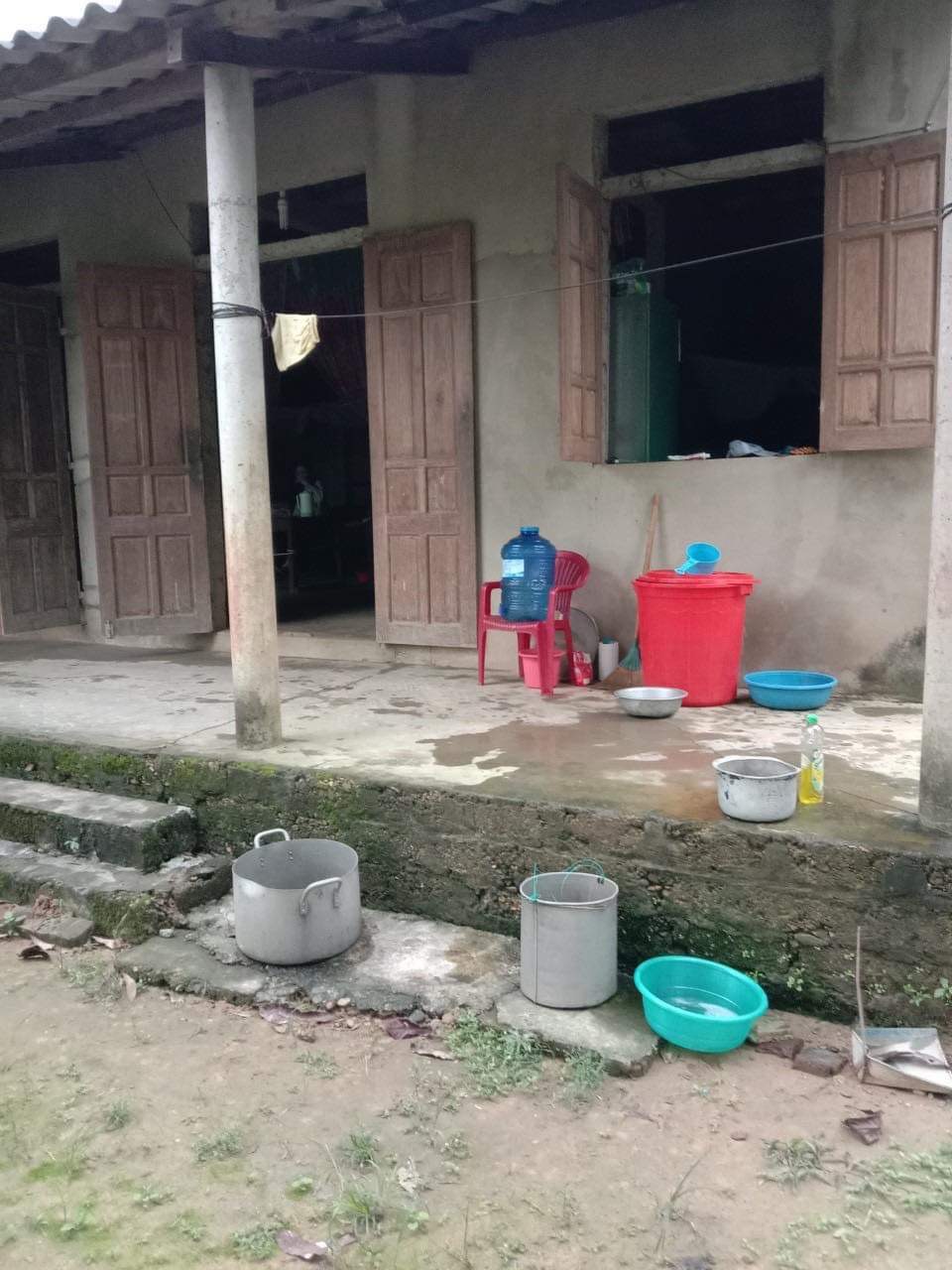 During the past 15 years since her son suffered a serious illness, Ms. Thuong stayed at home to take care of him, hold him in hospital, and could not do anything to earn an income. In recent years, Dong has suffered from epilepsy. Every time he got sick, Dong's body twitched, his eyes rolled back, his mouth foamed at the mouth, he could bite his tongue at any time. Thuong did not dare to leave her child far away for fear that when the disease relapsed, she would not be able to handle it in time.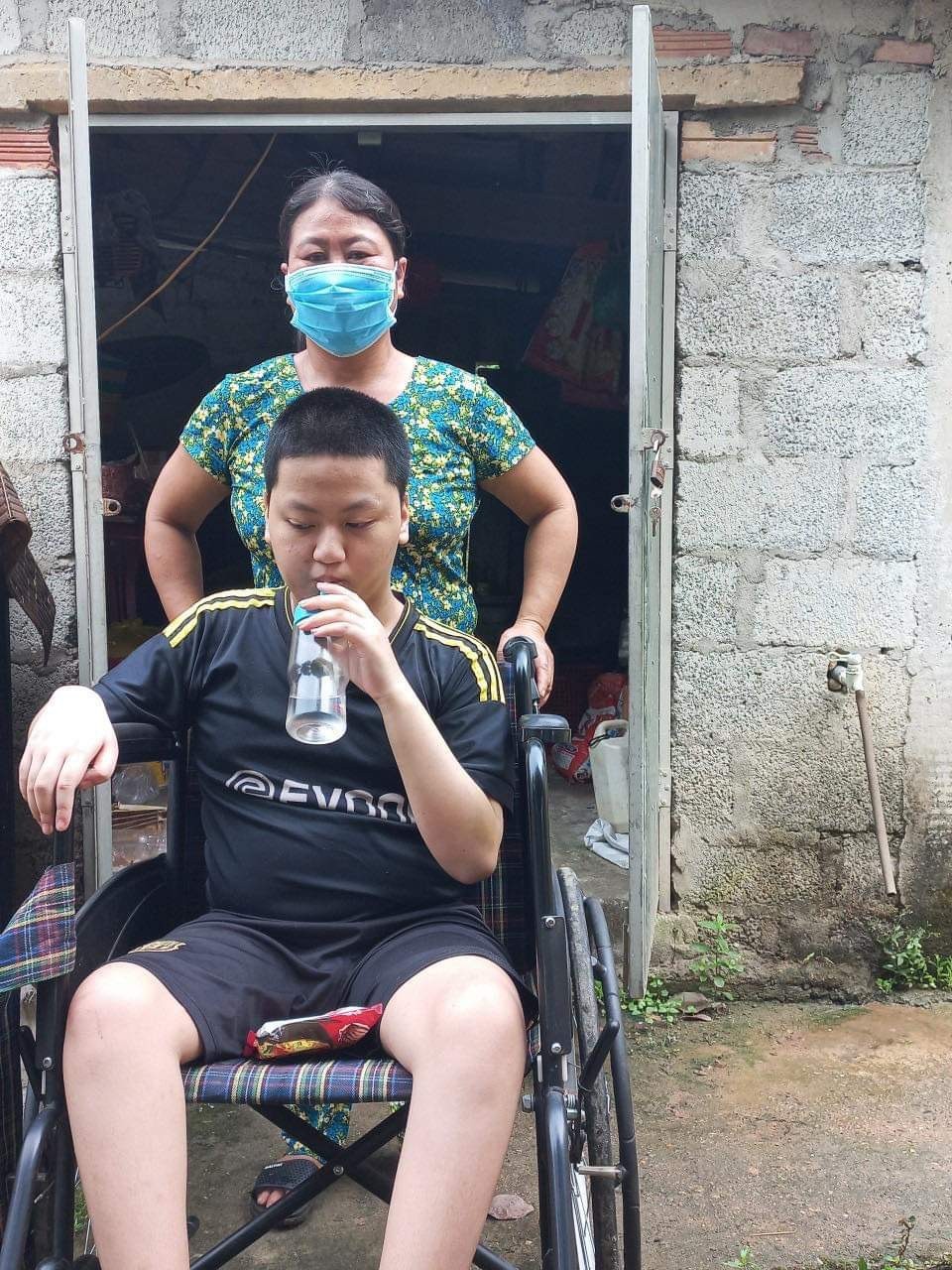 In order to have money to treat their children, Thuong and his wife had to borrow over 150 million VND. Currently, they can no longer borrow money to save their children.
"My whole life of taking care of my child in worry, I only wish once to hear her call a "mother" but it was so difficult. Cao blue, why does my child's life have to suffer so much unhappiness. I can't bear the illness and pain for him", clutching her son's contorted hand, Thuong cried bitterly.
Any help for Dong, please send to the address: Room 504, 5th floor, Ung step department, Hue Central Hospital.
Or through the account of Ms. Le Thi Thuong (Dong's mother): 3802205159006, Agribank. Tel: 0919672240.
https://afamily.vn/noi-dau-noi-dai-voi-nguoi-me-ngheo-sinh-duoc-3-dua-con-thi-dua-mat-vi-tai-nan-dua-mac- beh-hiem-revealing-non-traditional-cuu-chua-20220526231728264.chn
You are reading the article
The pain persists with the poor mother who gave birth to 3 children, the child died in an accident, the child suffered from a serious illness without money for treatment.

at
Blogtuan.info
– Source:
Afamily.vn
– Read the original article
here