Life Style
The secret of the mother of 2 children earns 160,000 USD/year
Rachel Jimenez used to do many side jobs before starting a shop on the Etsy platform in 2019. The 34-year-old mother-of-two has tried dog-sitting and babysitting. Rachel has created courses on starting a business and budgeting. She also writes articles for various blogs. She worked all of these jobs at once while still having a full-time job, most recently as an educational assistant.
"I think that's part of my success," says Rachel. "I was slowly experimenting with different things and then I got all the knowledge and information back."
Jimenez sells blueprints or downloadable materials. People buy it back and print it themselves. Her store has a wide range of products, from Christmas games to digital blueprints. In 2021, she earned $160,000 in passive income from Etsy. Business is favorable with good sales, in June 2021, she decided to quit her job full-time and focus only on the store.
To be able to balance work life and work in the past time has been a challenge for Jimenez. However, she believes that "you can achieve great things even if you are working full time".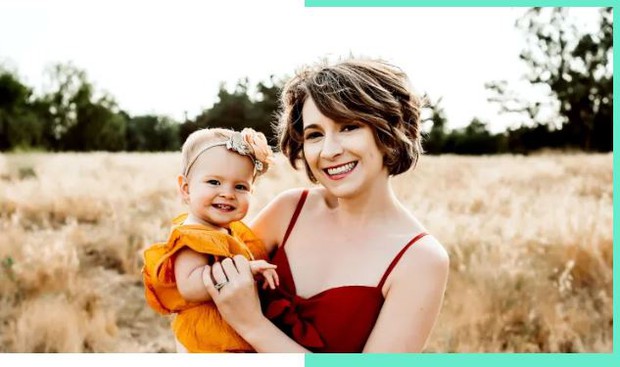 Jimenez and his daughter. Photo: Rachel Jimenez
This is how Jimenez, who lives in Southern California, balances her busy work and life.
"Split Steps"
Depending on the project, before starting work, Jimenez will review the steps.
For example, when it comes to a course on entrepreneurship, Jimenez's first step would be reaching out to a local women's business center to partner with them. In the second step she will write down the course content. Third is the actual implementation. For the Etsy store, the first step is to research demand for the products, the second is to create those products, and the third is to post them.
"Break down the steps and make things easy for you," she says.
Always wake up at 6am
Once he figured out what steps he needed to take to complete a project, Jimenez started taking the time to work on them.
For example, when building a business course, she knew there would be a lot of work related to writing. Instead of waking up at the usual 7 a.m., "I'll wake up at 6," she says. "I had a routine and it was scheduled. I know what I need to do and I just need to write for 30 minutes or an hour."
For the job at Etsy, she will combine handling during lunchtime
"I would spend 30 minutes eating, going out with colleagues, and then another 30 minutes working at the Etsy store," she says. "And I would go to the library or to another workplace so I could get my work done."
Maximize working time
Jimenez took advantage of her two maternity leave – the first for 10 weeks, the second for 12 weeks. After her first child was born, in 2019, she took a course through Gold City Ventures so she could set up an Etsy store selling prints. She opened the shop, and during her second maternity leave in 2020, she spends her time honing her skills.
"When you are breastfeeding or doing something like that, you can watch a video. I'll try to make the most of the small periods of the day to hone in on information," Jimenez said.
Finally, Jimenez's advice is to understand what you want to do and figure out how you do it. She used her website, Money Hacking Mama, to help people with side jobs do this.
"I think you can make the most of your time any time – even if it's only 5 minutes a day. You can either read the articles or try to improve your skills," she said, "that would be very helpful."
You are reading the article
The secret of the mother of 2 children earns 160,000 USD/year

at
Blogtuan.info
– Source:
Kenh14.Vn
– Read the original article
here