Giới trẻ
There is 1:30 a.m. lunch break, but some "officers" can sleep all day or drink coffee for as long as they like without any salary deduction!
Office workers do not necessarily work at the office, nor is the lunch break required to take only 1 hour 30 minutes. So what do they do that makes them so happy?
OFFICE PEOPLE DO NOT CREATE TO WORK AT OFFICES
Called office people but do not work 8 hours at the office, so who is this group of people?
There is a form of office workers who are also in the group of "office workers" that we rarely think about, are freelancers such as content writers, marketers, designers… They "self-employed" do" because it is less subject to the management of any company or boss, but has the right to work freely because of work factors, even being able to work for many organizations at the same time (freelance form) as long as the work is completed and performance as required.
The advantage of this type of office worker (or group of freelancers) is that they are free to change the working space, most of them can decide on their own time to work and relax, especially without having to frame. 1 hr 30 min lunch break for a fixed sequence of activities such as eating, napping, personal relaxation…
OFFICE PEOPLE BUT UNLIMITED LUNCH OFF
More and more freelancers are working day by day and this is a new working trend today.
Because the biggest advantage is the flexibility of working time. If other people have to go to work on time, wait for the right time to take a lunch break, freelancers don't have to be squeezed into this timeline. "The first and biggest benefit I think of when choosing to do freelance content creation is time. When I was an office worker who had to go to the company every day, I often had breakfast quite late, so when I had to eat again, The second meal at 12 noon is very difficult to digest, even feels like a meal as an obligation, but if I don't eat at that time, by 3-4 pm I am hungry, I can't eat during the hour. do.
In addition, I am quite bad at sleeping, when I take a nap for less than an hour but have to get up and work, I feel a lot of headache and psychological discomfort. Switching to freelance, comfortable living hours suitable for physical, I work much better but every day is comfortable mentally." – Ms. Thuy Tram, a freelance content writer shared.
Surely some office workers really want the freedom of time – breaks and working hours are arranged accordingly, but to ensure the management and professionalism of the company, everyone must follow the same rules. comply with regulations. Having to eat lunch on time even though you're not hungry, having to miss a nap, or skipping coffee conversations, beauty activities to get back to the desk on time even though the next job is not urgent, indeed. .. a bit disappointed.
OFFICE PEOPLE CHOOSE LUNCH UNLOCKED LOCATION
If your lunch break is too tired to eat in the canteen, too lazy to bring home rice, then eating out is all too familiar. However, in 1 hour 30 minutes lunch break, to save travel time and have time to eat, office workers often choose eating places near the company. If unfortunately one day you have a craving for a familiar dish of your favorite restaurant, or a friend has an appointment to eat somewhere a bit far from the company, you must miss the opportunity.
For office workers, but the office can be a home, a cafe, a library… it's much easier to have a "favorite lunch". Because they are not required to appear at the office as in the tradition, freelancers can choose to have lunch anywhere without fear of long distances and nearness, and there is no rush to return to the company on time for "full face". ".
Mr. Minh Hien – a freelance graphic designer shared: "When I used to often skip lunch to the point where my health clearly declined, the work was no longer guaranteed. At first, I thought it was just a lunch. , it was okay, because there were no restaurants around the company at that time, but my family didn't have the habit of cooking to bring, ordering food from far away to deliver for a long time, so I just fasted to save time to sleep. After I quit my job to work as a freelancer, I took the initiative in my time, so I was flexible in choosing a lunch place, so I could feel free to focus on work.So when choosing a job, lunch conditions. You should also pay attention to whether it is guaranteed or not."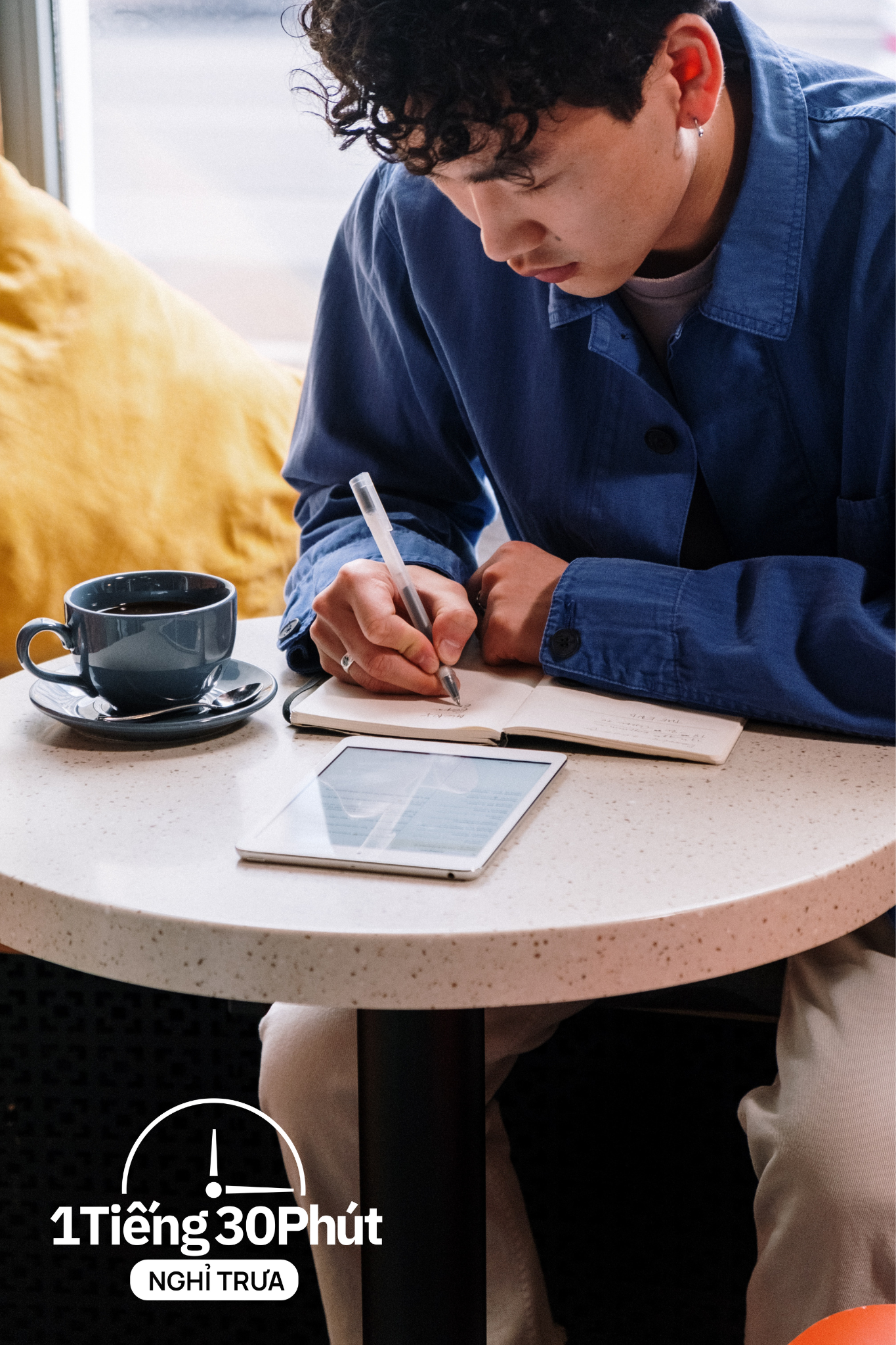 LUNCH TIME FOR REAL selves
There are many cases of personal lunch breaks, but they also have to force themselves to go to lunch with their boss, with colleagues to maintain a good relationship or … ready to discuss business a bit. For freelancers, their lunch break is truly personal. Since I'm not in the office and meet with colleagues, the headache to avoid lunch appointments is almost nonexistent.
"I'm very afraid of "requests" during lunch break. But if I don't want to accept it, it's hard to refuse. For example, the boss asks to edit some documents, or a colleague comes to the place to ask for advice, subordinates suggest ideas for this and that… it's such a small thing to take up half of the break, it's no joke." – Ms. Phuong Thanh – manager of the communication department of a financial company.
Wishing that the lunch break could be for herself, Ms. Hong Ngoc expressed: "Sometimes when I haven't finished work or have an unexpected job during lunch break, I temporarily put aside eating and sleeping to work. But then I continued to work in the afternoon shift, but I can't replace the time off by myself. Lunch break is for individuals but in reality it's not always the same, if I work freelance, I can decide for myself. my lunch break according to the circumstances, it is necessary to have a lunch break to be a "lunch break" in the true sense of the word."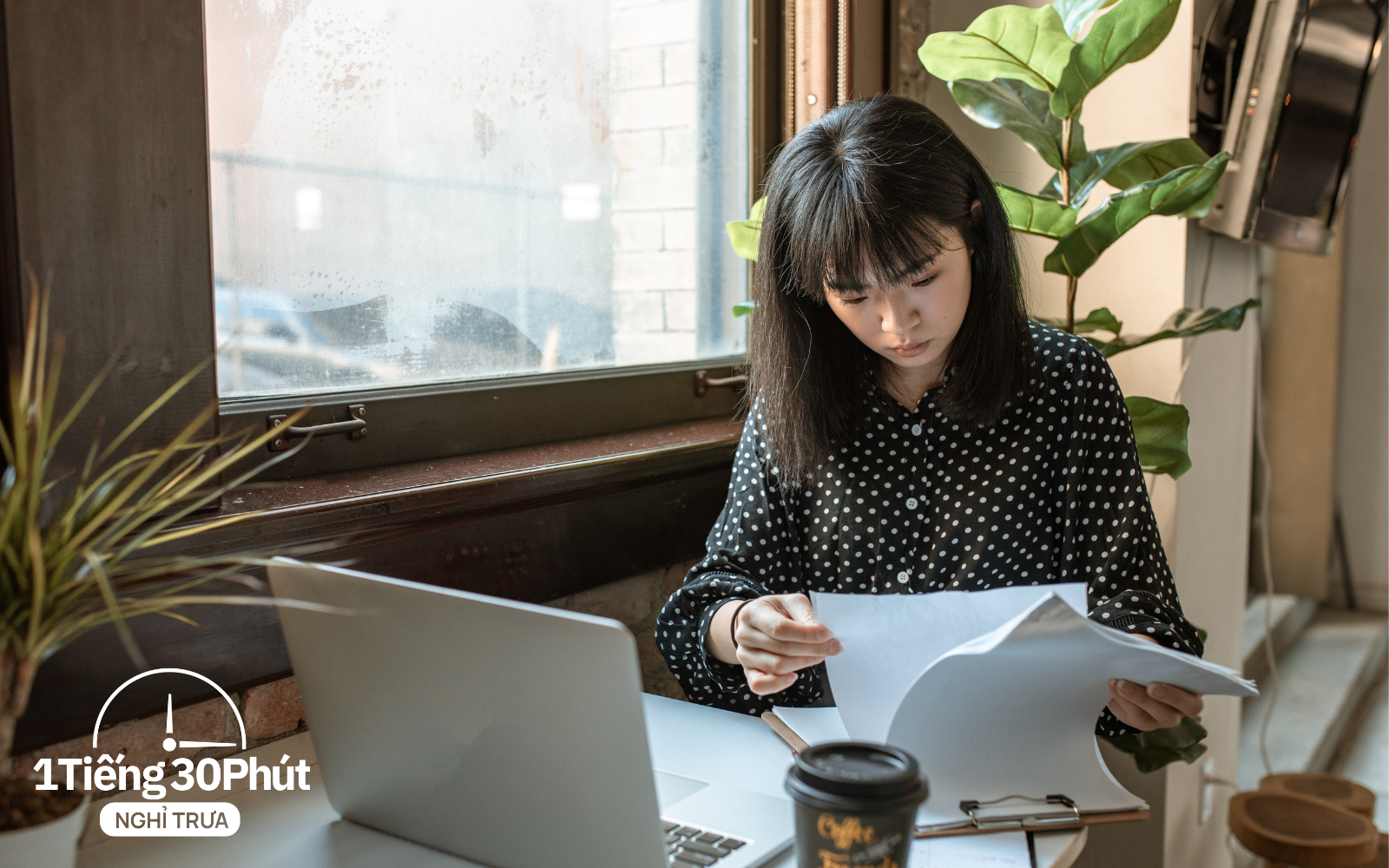 However, office workers who work alone, also face some inadequacies. For example, the need to listen and talk, if you can work in the office with the team, the shared lunch time will help them connect with their colleagues more, the problems surrounding work are also cleared and discussed. handle. Moreover, the general internal activities at noon organized by the company will bring a lot of value that only official office workers can participate in.
According to ttvn.toquoc.vn
You are reading the article
There is 1:30 a.m. lunch break, but some "officers" can sleep all day or drink coffee for as long as they like without any salary deduction!

at
Blogtuan.info
– Source:
infonet.vietnamnet.vn
– Read the original article
here