Thế Giới
Ukraine faces a difficult problem when the West massively provides arms aid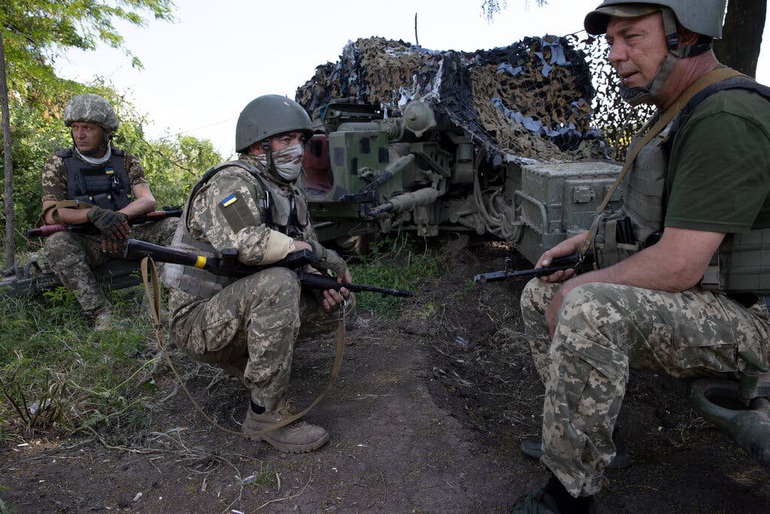 Since Russia opened the campaign military In Ukraine more than 100 days ago, NATO countries upgraded Kiev's arsenal, mainly from the former Soviet era, with much more sophisticated and modern weapons.
However, according to experts, the training of military personnel to use the weapons is becoming a growing obstacle for Ukraine, and they may miss the opportunity to counterattack against Russia just because of their soldiers. unable to use Western weapons proficiently.
Ukrainian Sergeant Dmytro Pysanka and his comrades encountered such a situation when they were assigned a state-of-the-art equipment to support an aging anti-tank gun in Southern Ukraine.
Before that, to aim accurately, Pysanka had to read a series of stats to customize. This approach is fraught with risks because Ukrainian servicemen can misread the numbers in a chaotic situation of hostilities.
Over a month ago, Pysanka's commander assigned him and his comrades a much more modern piece of equipment: a Western-supplied laser rangefinder to make aiming more precise.
However, the problem was this: No one knew how to use this weapon.
"It's like we were given an iPhone 13 and just used it to make calls," admits Pysanka.
The distance measuring device, JIM LR, looks like binoculars and was supplied to Ukraine by the US. It seemed to be the perfect complement to the old cannon that Pysanka was using, which had been built since 1985. JIM LR could locate targets in the night, transmit distance data, position, compass direction. Some servicemen tried to learn how to use it, but were later transferred to another location, leaving Pysanka's unit with a device they did not know how to use.
"I tried to learn it by reading instructions in English and then using Google translate to understand the content," Mr. Pysanka said.
Big challenge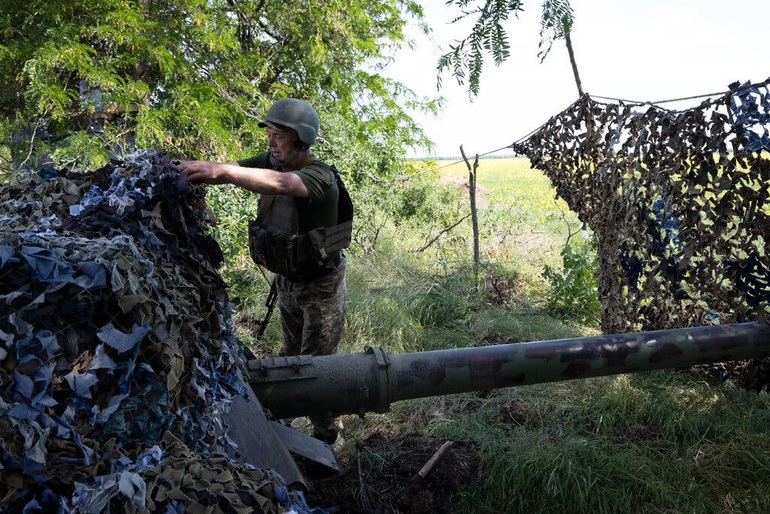 Fighting in eastern Ukraine is taking place fiercely as the two sides grapple with each other in each area. Russia, with its overwhelming advantage in firepower, is gaining an advantage on the battlefield against Ukraine.
Kiev has repeatedly called on the West to send in game-changing weapons, including multiple rocket launchers (MLRS) to counter Moscow's advance.
But in addition to the need for the number of weapons, Ukrainian servicemen also need to learn how to use them. Without proper training, a scenario like Pysanka's unit will repeat itself. Experts warn that the US could repeat the scenario in Afghanistan by providing the country's military with weapons that cannot be maintained without major logistical support.
"Ukraine is very willing to deploy Western weapons, but they also need to be trained to maintain their use," said military expert Michael Kofman from CNA (USA).
The United States and NATO countries began intense training of Ukrainian troops years before hostilities began, although not with the modern military equipment they were sending. Since 2015, the US has trained more than 27,000 Ukrainian servicemen in the center of Yavoriv, ​​Lviv. There were 150 American military advisers in Ukraine when Russia launched the military operation, but they have now withdrawn.
Since the beginning of the war, the United States has pledged $54 billion in aid to Ukraine and provided a series of modern weapons and equipment. But to avoid confrontation with Russia, the US refused to send back to Ukraine military advisers to help train Kiev troops. Ukraine is currently dependent on training programs located outside of this country.
This has put a lot of pressure on Ukrainian servicemen, like Andriy Mykyta, a soldier of the Ukrainian border guard. Before the conflict, Mykyta was trained by NATO to use the British anti-tank missile NLAW.
Now, Mykyta must go to the battlefield to train his teammates how to use this missile. In some cases, Ukrainian soldiers had to learn via online video.
"There are weapons you can't learn intuitively like surface-to-air missiles, artillery and some devices. We need formal training," Mykyta said.
With Sergeant Pysanka's unit, the only person who knew how to use the JIM LR was a soldier who had transferred in from another unit. This person decided to translate the 104-page manual from English to Ukrainian. However, soldiers still need time to thoroughly understand the function of keystrokes.
In addition, according to New York Times, another problem Ukraine faces is the maintenance and fine-tuning of weapons sent by the West. This challenge can make NATO weapons ineffective in combat.
You are reading the article
Ukraine faces a difficult problem when the West massively provides arms aid

at
Blogtuan.info
– Source:
danviet.vn
– Read the original article
here