Thế Giới
Ukraine war: Governor of Lugansk admits garrison is difficult to regain Severodonetsk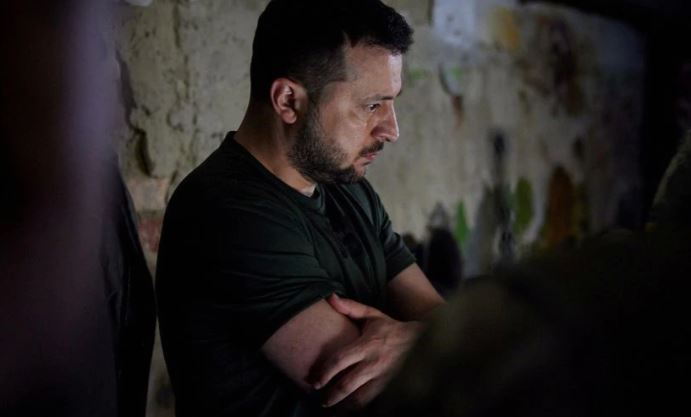 The multi-day war in the city of Severodonetsk is reaching its climax, as Russia concentrates its offensive power in the hope of achieving one of its stated goals – complete control of Lugansk.
"We have to take back all of our territory," Zelensky said by video online at an event organized by Britain's Financial Times on Saturday.
Asked about comments by French President Emmanuel Macron that it was important not to "humiliate" Moscow, understood that Ukraine needed to accept some demands, Mr Zelensky said: "We will not humiliate you. anyone, we will respond with kindness."
The governor of the Lugansk region, Serhiy Gaidai, noted that it was difficult for the garrison to repel Russian attacks in the center of Severodonetsk.
Severodonetsk, Lysychansk, Popasna, remain the hardest hit places, Zelensky noted late on June 7.
According to Moscow, its army is advancing in a very strong way. Reuters could not independently verify the situation.
Since being pushed back from Kiev and Kharkov, Russia has focused on the Donbass region, which includes the provinces of Lugansk and Donetsk, and is closest to the Russian border.
The Kremlin declared its "special military operation" aimed at disarmament and denuclearization of the neighboring country. In response, Ukraine and its allies called it a baseless pretext for a war that has killed thousands, flattened cities and forced millions to flee abroad.
Horror attack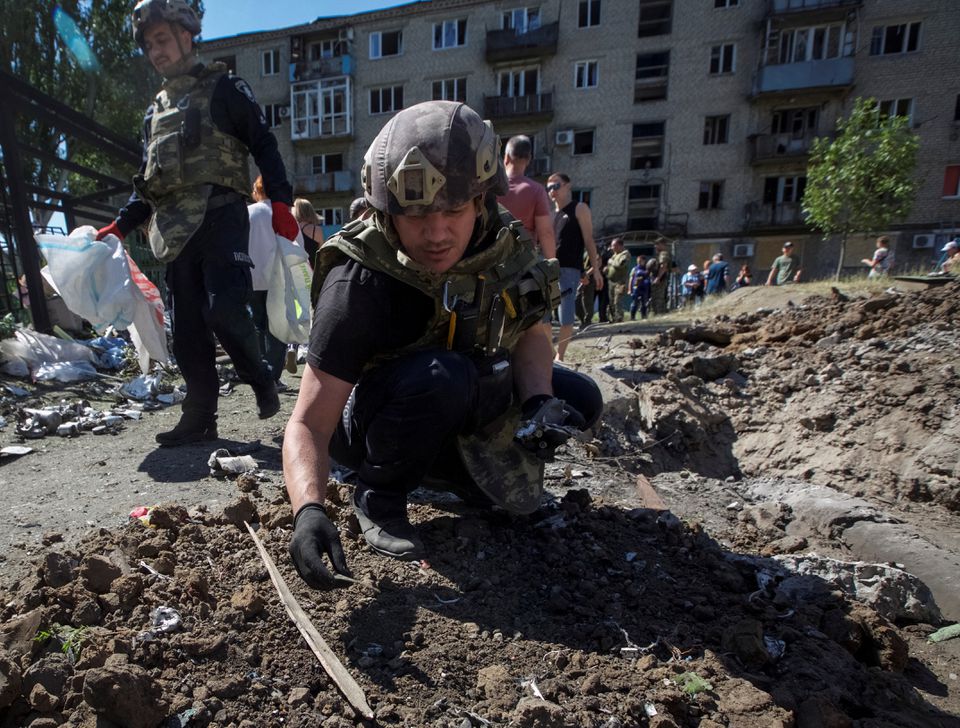 Satellite images from Maxar Technologies (MAXR.N) collected show significant damage in Severodonetsk and Rubizhne.
"Many Russian rocket launchers, self-propelled artillery and towed artillery were deployed to the northeast and fired towards cities," the US company said in a statement.
According to Ukrainian officials, their forces staged a surprise counter-offensive last week, forcing the Russians to leave part of the city center.
Earlier, Russia seemed intent on encircling Ukrainian troops in Lugansk, trying to cut off the main road to Sievierodonetsk and the "twin city" of Lysychansk.
In Druzhkivka, in the Ukrainian-held Donetsk region, people are digging through the rubble of houses destroyed by the latest shelling.
Nadezhda picked up a pink baby photo album and kindergarten workbook from the rubble, and placed them on a shelf among the rubble. "I didn't know what to do. I started crying, I gradually calmed down, but then I cried again."
Ukraine's second largest city, Kharkov, was also shelled on June 7, with local authorities declaring one person dead.
"Everything is destroyed. We are putting the equipment away, the shop will no longer be in business," said Viacheslav Shulga, an employee at a pizzeria north of Kharkov.
More than two weeks since the siege of Mariupol ended, the TASS news agency, citing a Russian law enforcement source, said that more than 1,000 Ukrainian soldiers who surrendered here have been transferred to Moscow for investigation.
Global crisis
Amid the effects of the war on the whole world, the World Bank (WB) has approved an additional $1.49 billion in aid to help pay the salaries of the government, social workers in Ukraine and deal with the damage to the country's economy.
Ukraine is one of the world's largest grain exporters. Western countries accuse Russia of creating the risk of global hunger by closing Ukraine's Black Sea ports.
Moscow denies responsibility for the international food crisis, blaming Western sanctions.
Russian Defense Minister Sergei Shoigu said the Russian-occupied Ukrainian ports of Berdyansk and Mariupol are ready to resume grain exports. However, Ukraine argues that any such shipment from territory held by Moscow could be considered "illegal looting".
President Zelensky noted that Kiev is receiving more "anti-ship systems," stressing that this is the best way to circumvent Russia's blockade of Ukrainian ports.
You are reading the article
Ukraine war: Governor of Lugansk admits garrison is difficult to regain Severodonetsk

at
Blogtuan.info
– Source:
danviet.vn
– Read the original article
here