Business
What did Mr.X30 do to refuse the "temptation" from Yeah1 stock when it first went on the floor, thereby avoiding the price drop of YEG from 300,000 VND to more than 20,000 VND?
Recently, at talkshow Money secret broadcast on VTV Digital with the theme Here is the treatment of straw embracing, The story about technology company Yeah1 was brought up again. More specifically, a few days ago, the founder and chairman of the Yeah1 Board of Directors, Mr. Nguyen Anh Nhuong Tong, reported the transaction results saying that he had sold all 4.03 million shares of YEG and was no longer a shareholder. of this company. The number of shares that Mr. Tong sold was equivalent to 12.89% of the capital.
Yeah1 also announced the list of nominations and candidates for members of the Board of Directors and Supervisory Board for the term 2022-2027. Yeah1's board will be completely refreshed. Mr. Nguyen Anh Nhuong Tong and all the former members of the Board of Directors will not stand for election to the Board of Directors for the new term.
5 candidates for the Board of Directors include Mr. Dao Phuc Tri, Ms. Le Phuong Thao, Mr. Nguyen Hoang Giang, Mr. Le Minh Nhat Tin and Mr. Tran Hoai Nam. In which, Mr. Tran Hoai Nam and Mr. Nguyen Hoang Giang are new to Yeah1.
A few years ago, Yeah1 was a hot stock when at one time the price reached more than 300 thousand and was considered a model for Vietnamese technology companies to successfully IPO on the stock exchange.
Talkshow Money Secrets suddenly gave a photo of Yeah1's Universal Day event in which the guest appearance was Mr. Pham Luu Hung, chief economist of SSI securities company.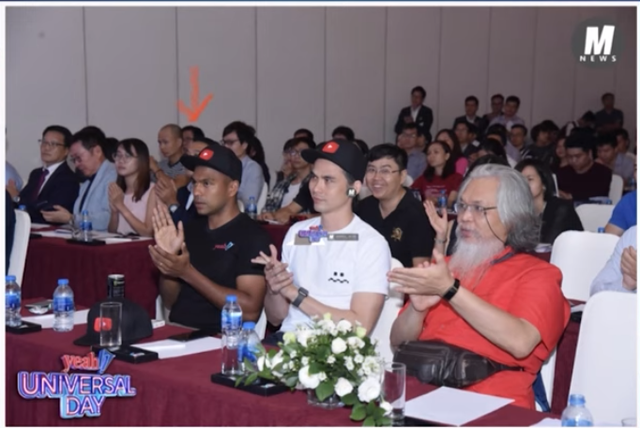 "In fact, this is also a story that left me with a lesson. By the time of 2018, Yeah1 is a very hot stock. The stock price at that time could be more than 300,000 and the company in the industry is not really known by many people. That day I had to fly to Hanoi, but the flight was late, a friend invited me to the White Palace to attend the event. But this is a hot stock I have never known. During the introduction process, there was a somewhat strange event for me that that day Yeah1 announced the acquisition of ScaleLab.
ScaleLab has many famous content producers such as Jack Paul, Mr Beast. In the introduction they said that "ScaleLab is active in 200 countries, Yeah1 also operates in 200 countries. Then after the acquisition we will operate in 400 countries." I saw "Oh, the world doesn't have 400 countries". Finally, I see that they are trying to sell and prepare in an unprofessional manner.
As soon as I get home I immediately do my "homework" by asking my 2 kids because they are so good at YouTube. Of course they both know who Jack Paul is, who Mr Beast is. And both of them taught me that they both don't care about ScaleLab. They are both self-sufficient and these two companies mean nothing to them. And I started to freak out and do more research and ever since then I've become a big averse to this stock. And it's not lucky, you know that right after that Yeah1 stock fell from 300 thousand to 20 thousand", Mr. Pham Luu Hung recalled.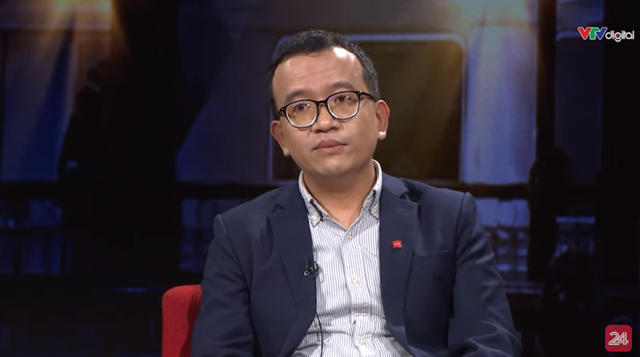 From the story of attending a surprise event of Yeah1, Mr. Hung learned that if we work hard at our homework (seriously research-pv), we will know a lot of things, not just look at them. the stock or the crowd is cheering. When you do your own research, just look out for a few signs and you can spot situations that aren't worth the investment.
"That's me telling the old story of Yeah1, not the current Yeah1 because people are expecting a lot from new shareholders to be able to restructure to become better. Like that, the stock price can completely increase, but I don't know that story yet", emphasized Mr. Hung.
Tell more about the story Yeah1 acquired Scalelab in early 2019. This group acquired 100% of ScaleLab's shares with a deal value of USD 20 million. This is a YouTube multi-channel network system (MCN) with its headquarters in Hanoi. Hollywood, California, USA. The company was established in August 2013, managing a system of 1,750 influencers (Influencers) and 400 million followers, contributing 3 billion views per month to YouTube.
ScaleLab's revenue compound growth rate in the period 2015-2017 reached 191%. Revenue in 2017 reached $27.3 million and is estimated to grow by 15-20% in 2018.
However, in March 2019, Yeah1 was terminated by YouTube as a content hosting agreement for financial investment companies/subsidiaries with activities related to Yeah1's YouTube segment including SpringMe Pte, Ltd., Yeah1 Network Pte. Ltd and ScaleLab LLC.
YouTube claims that SprineMe Pte. Ltd (Thailand-based company, indirectly owned by Yeah1 16.93%) had channel selection management activities that did not conform to YouTube's process. This leads YouTube to apply the same policy to all other companies related to Yeah1's YouTube Adsense activities, namely Yeah1 Network Pte Ltd and ScaleLab LLC.
After YouTube's announcement, Yeah1 decided to sell 100% of the shares in ScaleLab LLC to the previous owners for $ 12 million. The company is also trying to negotiate with YouTube to continue operating. However, on May 22, 2019, YouTube officially announced the termination of cooperation with Yeah1.
https://cafebiz.vn/mrx30-lam-gi-de-tu-choi-cam-do-tu-co-phieu-yeah1-khi-moi-len-san-nho-do-ne-duoc-cu- sut-gia-yeg-tu-300000-dong-ve-hon-20000-dong-20220609092059298.chn
You are reading the article
What did Mr.X30 do to refuse the "temptation" from Yeah1 stock when it first went on the floor, thereby avoiding the price drop of YEG from 300,000 VND to more than 20,000 VND?

at
Blogtuan.info
– Source:
cafebiz.vn
– Read the original article
here