Business
3 years later, one person rushed to return the capital, another regretted not having paid down
Appearing in Shark Tank season 5 (2014) is The Bouqs Company, an online flower delivery service across the United States, founded by John Tabis with Juan Pablo Montufar. While John holds an MBA and used to work for Disney, Juan is a true flower farmer.
Coming to Shark Tank, John Tabis called for an investment of $258,000 for a 3% stake.
He shared that the couple founded Bouqs after realizing that the process of buying flowers at retail stores is quite complicated. They aim to sell flowers directly from farmers to end users, cutting out all the middlemen.
"Flowers are mostly sourced in the United States, and are also imported from Ecuador and Colombia, so the supply chain in the flower industry is very long and complex. The process starts from the farmer, to the exporter. , to the importer, to the wholesaler, to the retail store and finally to the customer".
Because Bouqs ships flowers directly from the farmer to the customer, the cost per bouquet is cheaper, the flowers are more beautiful, while the florist also receives a better profit. In addition, when flowers are shipped according to pre-orders, Bouqs only cuts the required number of flowers, limiting waste as well as reducing waste from flowers into the environment.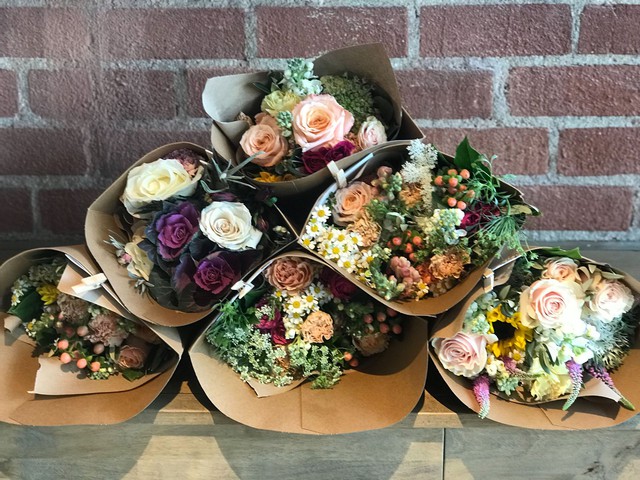 In terms of selling prices, John says the fixed price is $40/bundle regardless of the flower, and there's no additional delivery charge. Guests can pay an additional 10 USD if they want to double the number of flowers and 20 USD if they want to triple it. The flowers are sourced from Ecuador's sustainable farming farms, located next to active volcanoes. work.
Besides the flower delivery service on request, Bouqs also offers a monthly flower delivery service or flower delivery on special occasions of the year according to the customer's available calendar. Of course, the product price at this time will come with a lower discount.
The founder revealed that it takes about 5-6 days from when customers order online to when they receive flowers.
Regarding financial indicators, John said they started their startup with only 13,000 USD borrowed from relatives and friends. After 10 months of operation, the startup generated $ 700,000 in revenue without spending almost a dime on marketing.
The couple also just closed a $1.1 million funding round at a valuation of $5.2 million. They want to call more capital from "sharks" to expand their business.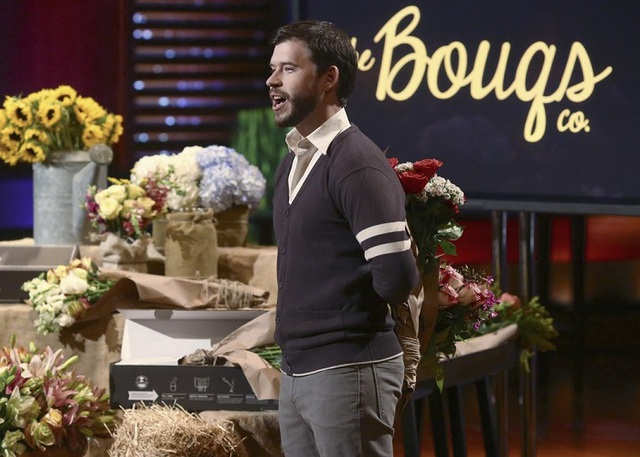 Startup was rejected by all 5 sharks

Despite bringing fresh flowers to the show and brimming with hope, founder John Tabis has no support from any of the Sharks in the shark tank.
Shark Mark Cuban, the only billionaire in the pool, thinks the startup already has many investors involved and he doesn't like it. He decided not to invest.
Female shark Lori Greiner considers the startup's model too easy to imitate and competitors in the same industry can do the same if they really like the idea of ​​Bouqs. This meant that Bouqs did not have a clear competitive advantage and for that reason, she quickly withdrew.
Shark Robert Herjavec also agrees with this idea, not to mention that he thinks that the capital of more than $ 250,000 they want to raise will be nothing compared to the $ 1.1 million that previous investors have poured. Shark Herjavec also makes the same decisions as two tankmates.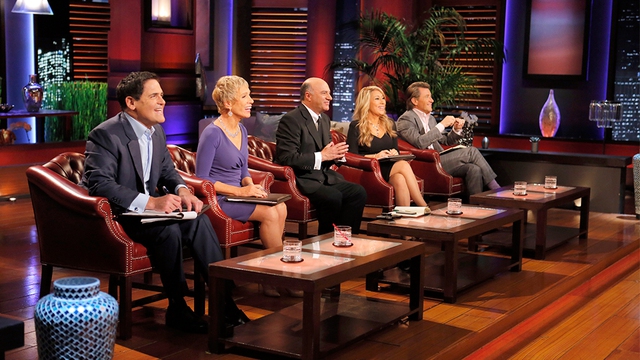 Meanwhile, American real estate mogul, Shark Barbara Corcoran judged the startup's name to be too weird. "It's a name that's hard to spell, hard to remember. If you gave me a spelling test, I'd have to take it 10 times to pass. So I didn't invest."
In the end, only Shark Kevin O'Leary remained. In addition to saying that the startup is overvaluing, at $ 8.6 million, he also pointed to another problem that users have to wait 6 days to receive flowers. He humorously shared: "For example, today you are 'naughty', for example, I want to send flowers to your funeral. But I had to wait until 6 days. For that reason, I did not invest." .
As a result, the deal closed, John Tabis left empty-handed.
Sweet fruit behind the shark tank
Sharing with CNBC about this failure, John Tabis said it is important for an entrepreneur to have a thick face.
"Be ready to accept any criticism and criticism. Turn that into a motivation to continue building a startup."
Despite not reaching an agreement with any sharks, the Shark Tank launcher has helped the startup thrive. The founding couple also raised an additional $1.7 million funding round after the show aired.
On Valentine's Day 2017, the company generated sales of up to 1 million USD.
More surprisingly, also in 2017, after 3 years of participating in Shark Tank, one of the sharks who refused Bouqs on television came back to pour capital. It's Shark Robert Herjavec. At that time, Shark Robert Herjavec was planning a wedding and needed to buy fresh flowers. However, he was shocked because the price of flowers in the US was too expensive. Immediately, the shark remembered Bouqs and wondered why the flowers were so expensive.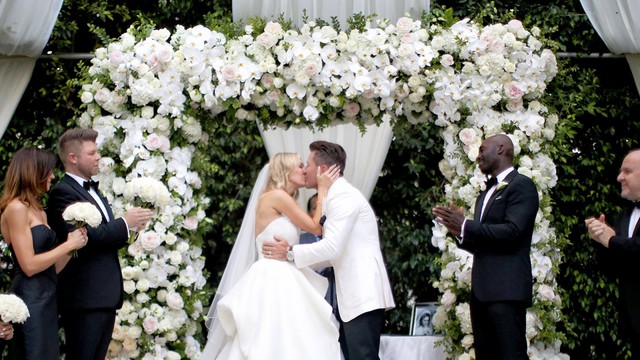 Shark Herjavec at the wedding with decorative fresh flowers provided by Bouqs.
At this point, John Tabis suggested that the sharks come to the site to discuss in more detail and he could clearly explain the process behind creating the beautiful bouquets. Impressed with the startup, Shark Hejavec decided to invest in Bouqs, although the specific number was not disclosed. Together, they raised a new round of funding totaling $24 million.
In 2019, the startup received another round of capital worth 55 million USD. The headcount now grew to more than 80 employees and Bouqs had offices in Los Angeles, New York, San Francisco, Dallas Chicago, Washington DC and Miami. In January 2020, the startup raised 30 million USD from a Japanese investor. They have used this capital to expand operations into the country of cherry blossoms, where people spend about 6 billion USD a year to buy flowers.
As of April 2022, the startup is still doing well with an average annual revenue of up to $59 million.
Sharing on ABS, Shark Mark Cuban, after learning about the success of Bouqs, expressed his regret for not pouring capital into the startup when he had the opportunity.
"I'm really sorry I didn't. It's a startup that I really like."billionaire Mark Cuban sadly admitted.
https://cafebiz.vn/startup-ban-hoa-bi-dan-ca-map-shark-tank-my-dong-loat-tu-choi-3-nam-sau-mot-nguoi-voi-vang- rot-von-tro-lai-mot-people-hoi-tiec-vi-da-khong-xuong-tien-20220610094509987.chn
You are reading the article
3 years later, one person rushed to return the capital, another regretted not having paid down

at
Blogtuan.info
– Source:
cafebiz.vn
– Read the original article
here