Chuyện lạ
After 25 years of marriage, a trembling wife tells her husband's strange hobby
During the past 25 years, My Binh many times wanted to get rid of the marriage, but she loved her daughter who did not have a full family.
Tuan Sinh and My Binh (China) have been married for 25 years. Both have a daughter.
Half a year ago, their marriage was in trouble. My Binh ran away with her daughter.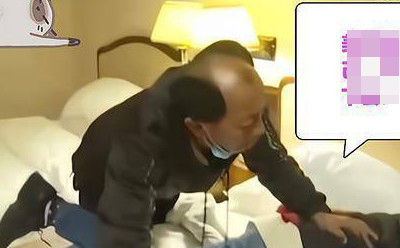 After My Binh left, Tuan Sinh was very angry. He changed the door lock 3 times, deliberately not allowing My Binh and his daughter to enter the house, so the mother and daughter rented a house outside.
After 6 months of living alone, Tuan Sinh wanted to call his wife and children, but My Binh refused. With no other choice, he had to ask for the help of a mediator.
When Tuan Sinh and the mediator came to look, My Binh shivered and hid in the corner of the house. She said that, during the past 25 years, she has suffered a lot. Tuan Sinh never had a job. He often plays mahjong. When his wife complained, he was ready to beat her mercilessly. However, the reason she was especially afraid of her husband was because of his strange hobby.
It turned out that Tuan Sinh's special hobby was cutting his own flesh, once he even broke part of his little finger. This made mother and daughter unable to sleep well and trembled every time they saw Tuan Sinh.
Once, My Binh wanted to go out to entertain but was afraid that her husband would beat her, so she lied that she went to work. But then Tuan Sinh found out his wife didn't go to work, he got angry and beat her very hard. After hitting, he felt guilty so he harmed himself again.
After the mediator knew the details of the incident, he asked Tuan Sinh to apologize to his wife. However, Tuan Sinh did not realize the mistake. Therefore, My Binh said, she will not go home because she is too afraid and loses faith in her husband.
When Tuan Sinh heard that, he knelt on the ground crying, beat himself for a while, then made up his mind to change.
Seeing Tuan Sinh like that, My Binh felt pity in his heart. She said that she and her daughter will continue to live outside until she sees a change in Tuan Sinh.
Many netizens believe that this man will never change. If she returns, the wife will continue to live miserable days.
"Absolutely not going home, it is safer to be outside with your daughter. 25 years is more than enough for me," one person wrote.
Linh and Giang (According to Sohu)
You are reading the article
After 25 years of marriage, a trembling wife tells her husband's strange hobby

at
Blogtuan.info
– Source:
vietnamnet.vn
– Read the original article
here