"Let's love each other for bricks and stones to have good news". The song seems to express the longing for love in Trinh Cong Son's life. He is a musician specializing in writing love songs, writing about countless "muses" who have passed through his life and remained lonely until the end of his life. Trinh's life, Trinh music, Trinh's love is a story too big to put on the big screen. But, Me And Trinh showed a part of that beauty and sadness to the heart.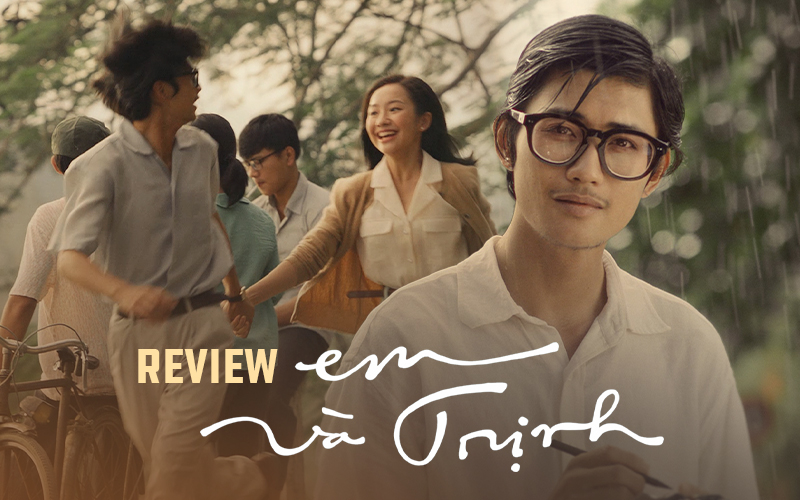 Afternoon alone through the street silently remember your name
The story of Me And Trinh set in the context of a music event in Paris in the 1980s. Trinh Cong Son (Communist Meritorious Artist Tran Luc) at this age has a flutter with a young Japanese girl named Michiko Yoshii (Nakatani Akari) – who sang music. in an inspirational way. Michiko asked him to help her complete her master's thesis on the anti-war elements of Trinh music. Not long after, the "muse" went to Vietnam to learn about the people and culture here.
Trinh Cong Son began to flutter with the cheerful, energetic young girl. Meanwhile, his memories of his youth and love affairs with Bich Diem (Lan Thy), Dao Anh (Hoang Ha) and Khanh Ly (Bui Lan Huong) gradually flooded back. It all started on a rainy day in 1960. Young Trinh Cong Son (Avin Lu) caught a glimpse of Bich Diem's ​​fragile figure walking through rows of tiny green camphor trees to Truong Dai. study Literature.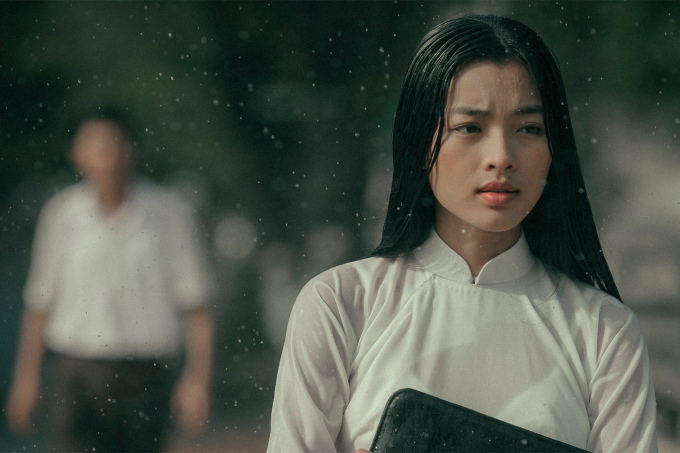 Me And Trinh brought me back to the beautiful land of Hue. The word "Hue" has never appeared in his music, but it does appear through beautiful and painful lyrics. It is the "ancient tower" of the schoolgirl in a "rainy" afternoon. That's when "afternoon crossing the street alone" and "silently remembering your name" when seeing a "sudden purple flower". B'lao is green, pristine and majestic like the nostalgia filled in the letters that Trinh Cong Son sent to Dao Anh. Da Lat is barbaric, cold and lonely like a Sunday church in the endless rain.
The figure of 50 billion in funding is probably not an exaggeration when the Quan Van in Saigon, Tuyet Tinh Coc of a group of young people or an old Saigon in the 1980s appear most honestly. The color of the film is sad and nostalgic like a distant memory region with memories as if it just happened yesterday. Duc Tri's music fully revived the emotions, experiences and regrets that the talented artist embraced until the end of his life.
Because you made a small vow, leaving me to stand on the other side of the world
Sadness is not just the general context of Me And Trinh but also what Trinh Cong Son "carries away in nothingness, day by day indifferent". Through each love affair, he loved with all his heart but never reached the shore of happiness. For her, Bich Diem is the feeling of waiting for her to go through the street every day, then "it's still raining this afternoon, why don't you come back, remember forever in the buried pain". When Bich Diem went to study abroad, he found his heart racing with his sister Dao Anh.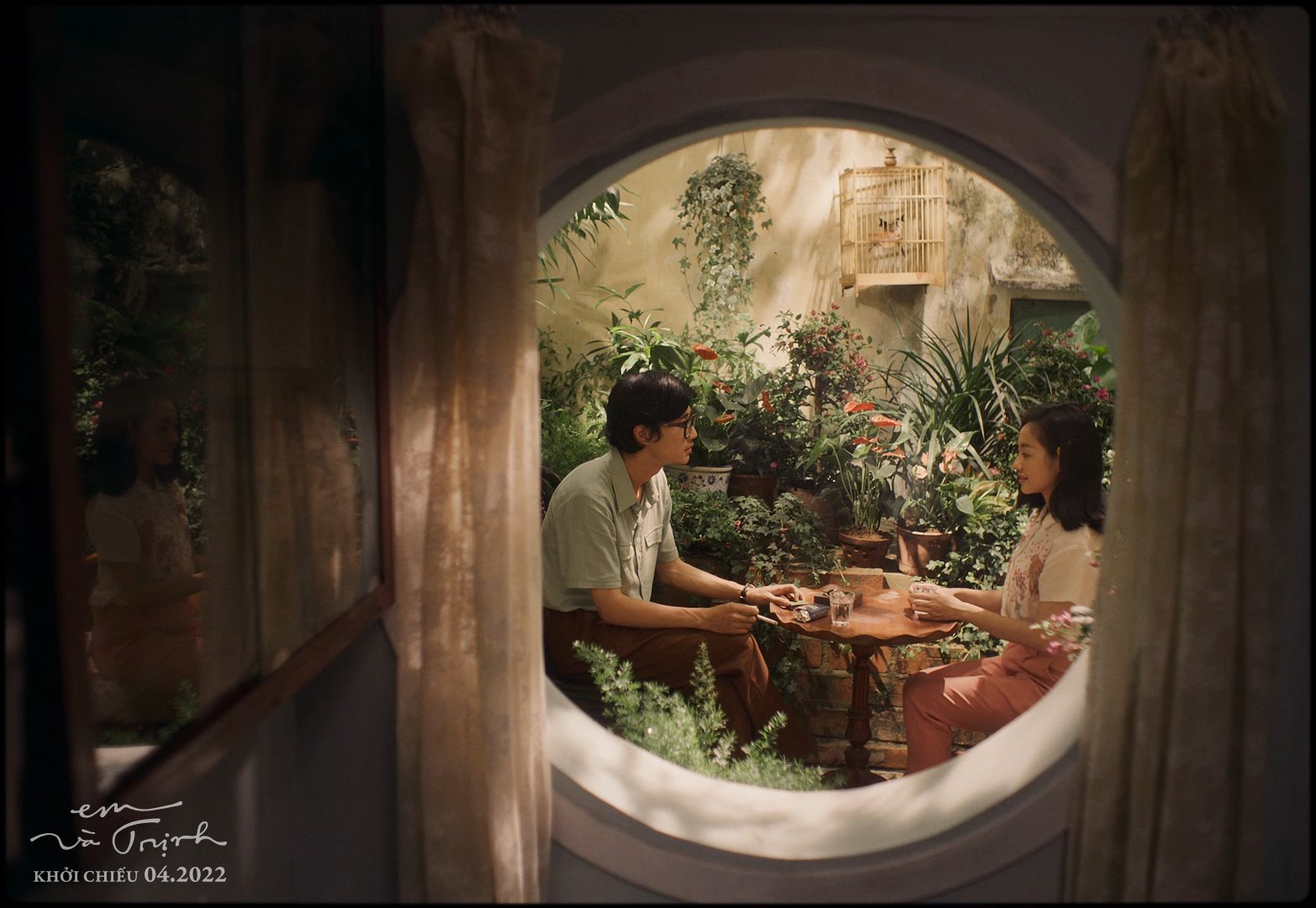 3 years of long distance love with hundreds of letters only to end with an unfinished ending. She does not appear specifically as in Diễm old but has clear blue eyes like a garden receiving the clear sunlight Glass sun or the "long hair area" of Sad Stone Age. She has pink clouds on her shoulders like in Sad Stone Ageare the images in the memory of Hue when "I went to the bridge to wet my clothes, the phoenix road was blind with no entrance, the rows of green trees were close together".
For Khanh Ly is the feeling of harmony between two musical souls. Only Khanh Ly can convey the torment and longing for love in Trinh's music. There are sorrows to the point of "how do you know that stele doesn't hurt", but the sentimental musician still advises "let's love each other when the forest changes leaves" because "the next day, the stones will also need each other". But whether it was Dao Anh, Khanh Ly or Michiko, he was still alone "because you took a small vow, leaving me to stand on the other side".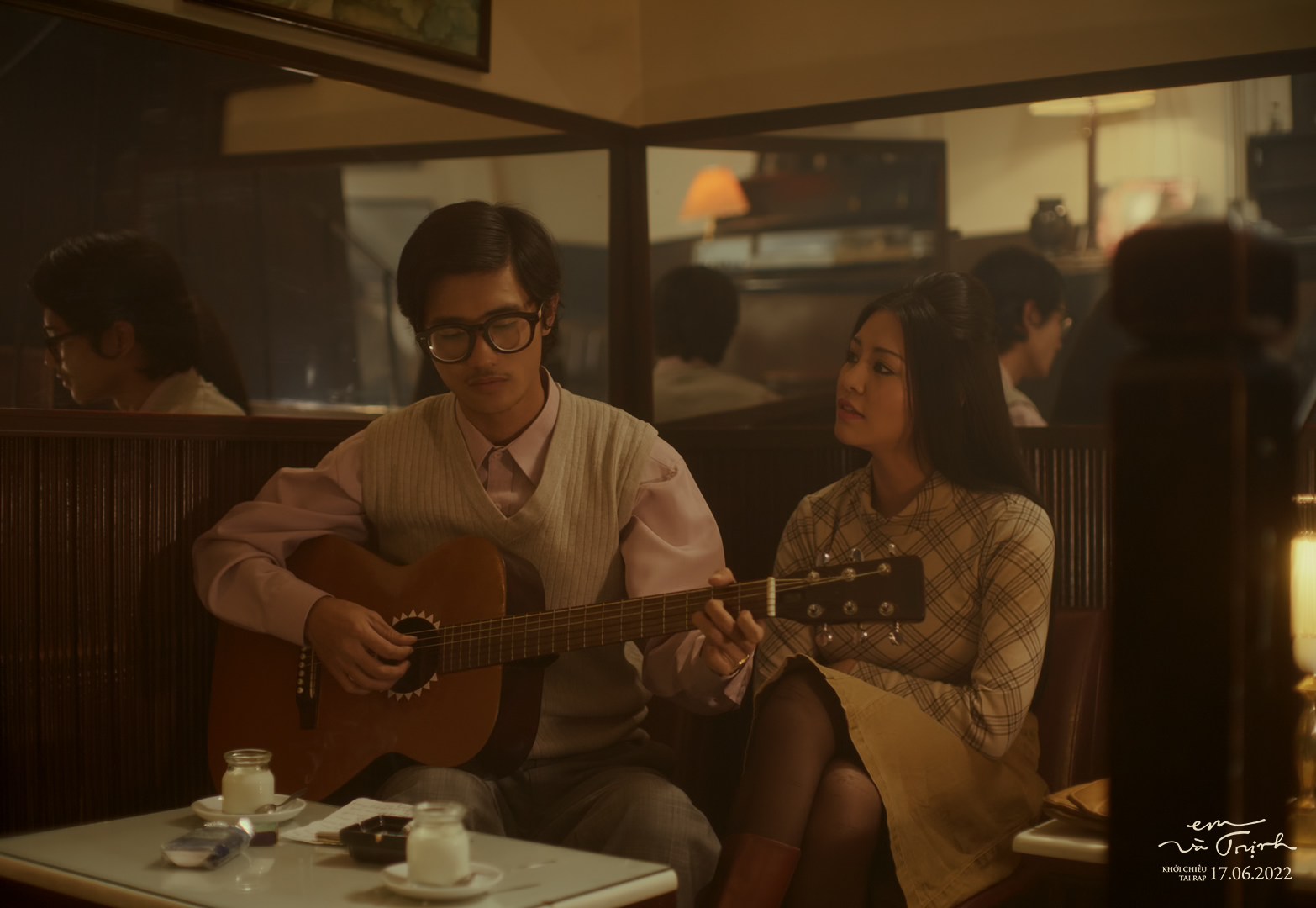 Oh wonderful dust, the sun shines a roaming life
It's beautiful and sweet, but portraying Trinh Cong Son's "a lifetime of wandering" is probably an ambitious move. In Me And Trinh, everything just appears on the surface but has not been fully exploited. Many details can still be dig deep but hastily changed the scene as before "calling autumn" had to "see the autumn". Especially the transformation from Avin's sad, calm Trinh Cong Son to the playful middle-aged version of Meritorious Artist Tran Luc did not exist.
The film still contains many absurd points such as when Bich Diem just went to study abroad, Trinh Cong Son asked Dao Anh to drink coffee even though he was still grieving. For some reason, Trinh Cong Son evaded military service in detail, but when he was arrested, he was only asked about composing peaceful music. Trinh Cong Son's anti-war part seems to be present only with images incorporating war documents.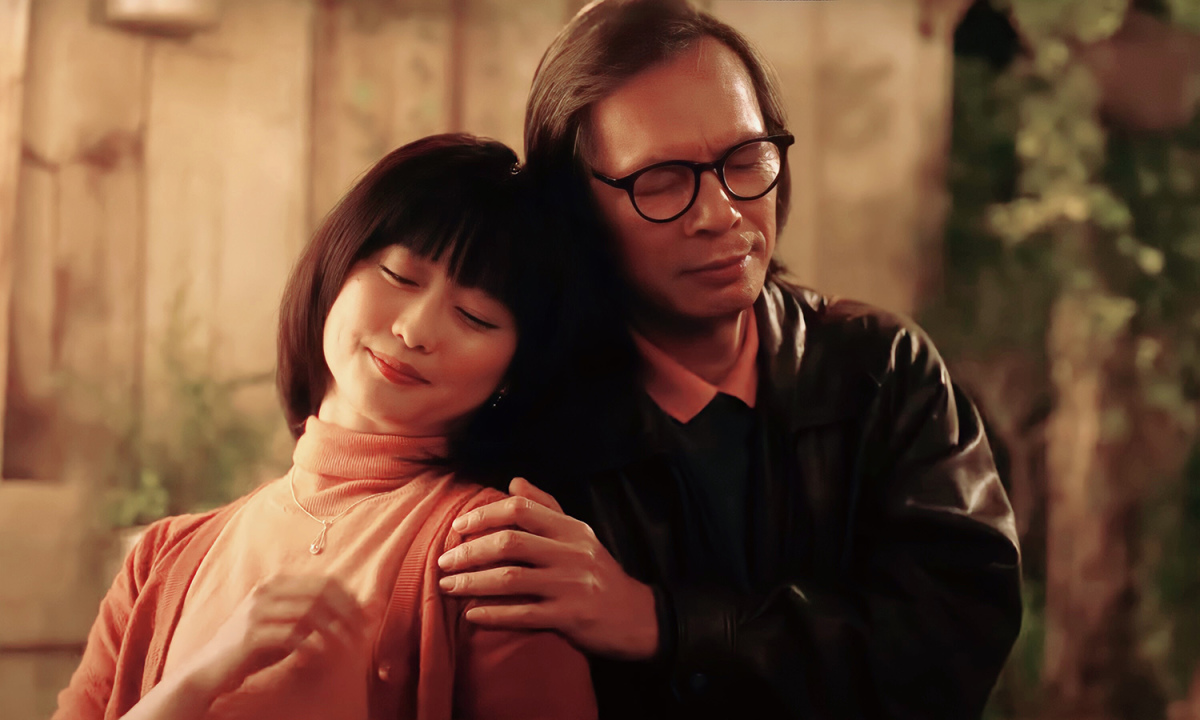 If only, the movie focused on a specific time period instead of telling the story spread so that everything ends up falling apart. Sadly, the characters of Meritorious Artist Tran Luc and Akari are the weak link in a good song. The Japanese girl's personality is too childish compared to the maturity of Trinh's music. There was not enough emotion between them for the old musician who had gone through a lot of suffering to open his heart and think about getting married. Not to mention, Tran Luc may have the look of Trinh Cong Son but lacks the aura of a musician. His Trinh is stereotyped with a rather dramatic performance and an inappropriate "springtime" personality.
Finally, there is a big difference in the acting of the young actors when Bui Lan Huong and Hoang Ha make their mark with the typical personalities of the characters. Through Bui Lan Huong, we see a generous and playful Khanh Ly with a strong voice. Hoang Ha has the cuteness, mischievousness and jealousy of adolescence and the inner struggle when falling in love with a poor musician with an uncertain future. However, Trinh Cong Son is quite a big shirt for Avin Lu when he is often overwhelmed by his co-stars.
Scoring: 3/5
Like the music of Trinh Cong Son, Me And Trinh is a beautiful, melancholy, emotional and reflective song about a talented musician of Vietnamese music. But it is still not perfect when there are too many words and the lack of choruses that make the audience remember forever.

Image source: Synthesis
https://kenh14.vn/em-va-trinh-khuc-ca-dep-u-buon-nhung-con-nhieu-luyen-tiec-20220609162814238.chn
You are reading the article
Beautiful song, sad but full of nostalgia

at
Blogtuan.info
– Source:
Kenh14.Vn
– Read the original article
here