Giải trí
Life Style
Cam Ly cried when she talked about her 2 daughters, she talked a lot because of the way she raised them
In the program Autobiographical Words just aired recently, Cam Ly had emotional shares about raising 2 daughters. The singer choked up talking about the worries that any father and mother face when their children enter adulthood:
"Now I'm also sad because my daughter is in her teens and can't get along. I want to be able to infiltrate my children's thoughts. I am afraid of being left out, not out of love, but not being able to keep an eye on my children. I was scolded a lot because I kept protecting my child, wanting to do it myself to make everything perfect rather than letting him do it. People advise me but I find it too difficult to practice.
Sometimes I think I also feel sad, because at this age I feel like I'm bothering it, for fear that my children will no longer be small in my arms and will fly away. I see them all the time, so I just want to protect them."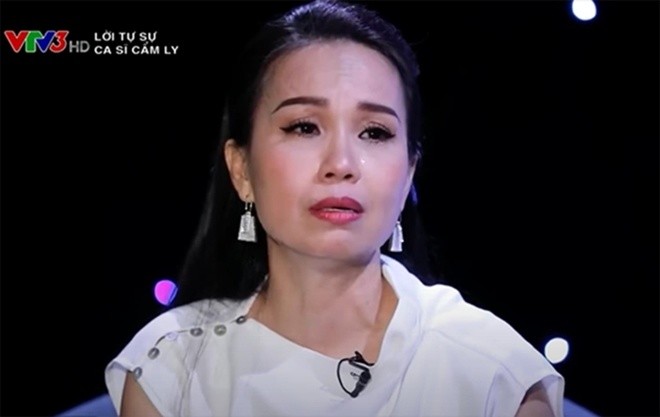 Cam Ly burst into tears talking about her worries when her two daughters entered their teens.
Before that, Cam Ly once asserted that she was the model of the family's woman. She limited her outings and gatherings with friends to spend time cultivating her small home. Although tired and busy, the female singer always wants to cook delicious food by herself or do housework to show her love to her children. But witnessing her two daughters growing up and gradually having their own world, Cam Ly burst into tears admitting that she was a bit heartbroken and pitiful.
Through the above sharing, the audience also partly understood the love that Cam Ly has for her children. Even the female singer once shared, in the past, she always refused to wean her children because of pain. "It wasn't until my mother had to come to my house to take my baby away, as if taking my baby, that I accepted it." she recalls.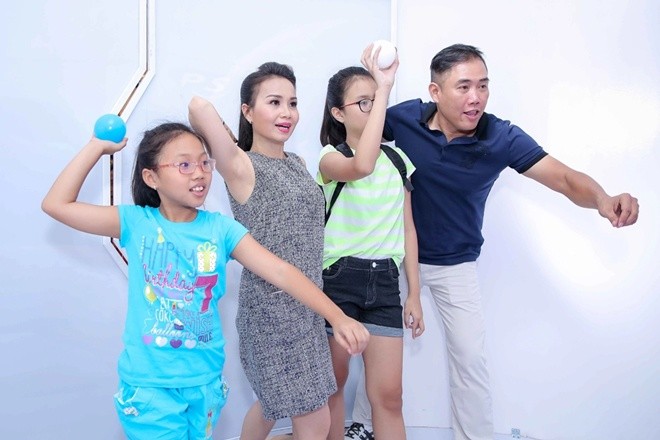 Cam Ly once affirmed that she is the model of the family, so she spends a lot of time with her husband and children.
Cam Ly married musician Minh Vy in 2004. After 18 years in the same house, the couple has 2 lovely daughters, Doan Tran Cam Uyen (born in 2005) and Doan Tran Cam Anh (born in 2008). The two girls have beautiful, cute faces and especially have a life that makes many people admire.
Cam Ly's 2 daughters are like 2 princesses, since childhood have lived in a luxury apartment worth 1 million USD (more than 23 billion VND) in District 7, Ho Chi Minh City. It is known that this apartment has an area of ​​​​nearly 400 m2, very spacious and comfortable, 3 facades.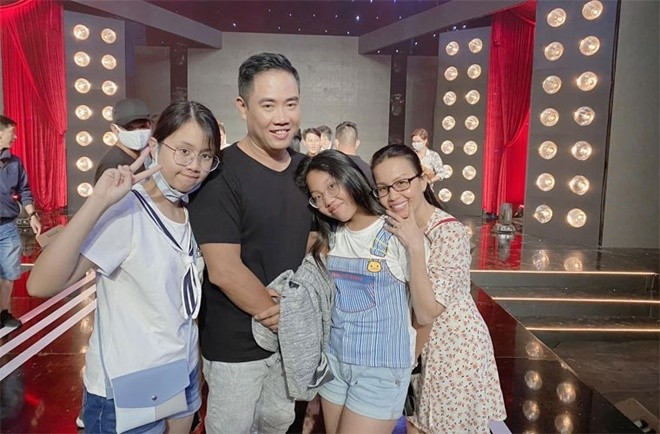 Cam Ly's 2 daughters have a luxurious life, since childhood, they have lived in a luxurious apartment worth 1 million USD (more than 23 billion VND).
The children's education is also specially invested by the female singer. When Cam Uyen was in kindergarten, Cam Ly sent her children to the famous school with the most expensive tuition fees in Ho Chi Minh City, the tuition fee for the bilingual kindergarten program was more than 130 million VND/year. more than 237 million VND/year. For higher education levels, the highest tuition fee for bilingual programs is more than 250 million VND/year, while international programs are up to nearly 500 million VND/year. This fee includes the cost of extracurricular activities and lunch.
Not only investing in cultural studies, Cam Ly also gives her children music lessons, classes teaching life skills, computational thinking… Thanks to that, Cam Uyen and Cam Anh both have extensive knowledge in many fields. area despite being young. In return, Cam Ly and her husband are also extremely psychological when they always take the time to take their two children out to play and eat after tiring school hours.
Cam Ly and her husband's parenting attitude is very thoughtful and careful. From a young age, Cam Uyen and Cam Anh knew how to be independent and not rely on their parents. In particular, the two children are very simple, similar to the personalities of Cam Ly and her husband. Although living in a "not-so-medium" property, both are obedient, well-educated, and know how to take care of themselves.
"My husband and I both agree to teach our children to live independently and to take care of themselves from an early age. So, although La and Rabbit are young, they both know how to clean the room, choose the right clothes, and eat good food. for health, take care of teeth and hair to stay healthy", Cam Ly once revealed.
When Cam Ly is busy performing, Minh Vy's husband will be both the escort for his wife and the person responsible for taking the children to school in the morning and afternoon. Cam Ly is also known as a strict and exemplary mother in teaching and tutoring her children. In the house, the female singer plays the role of "tiger mother", often scolding, so the child is more afraid of his mother than of his father.
However, Cam Ly does not force her children to do as they please, but instead spends time explaining, analyzing, and helping them better understand the meaning of the work, and then will do it voluntarily. In the filming sessions, Cam Ly and her husband often bring their children along, so that the children can both visualize their parents' work and also a way for the family to spend more time together.
You are reading the article
Cam Ly cried when she talked about her 2 daughters, she talked a lot because of the way she raised them

at
Blogtuan.info
– Source:
Afamily.vn
– Read the original article
here