With just over 2.5 million VND, Thai Hoang Thanh Thao (22 years old, from Ho Chi Minh City) and his close friend had a full and emotional 3 days 2 nights trip to Phu Yen. With white clouds, yellow sunshine, blue sea… summer is the ideal time to explore the sunny and windy land of Phu Yen.
Dai Lanh Lighthouse
Move
The couple moved from Saigon to Tuy Hoa city (Phu Yen province) in just an hour's flight.
Accommodation
The two of you chose a room on Nguyen Thi Minh Khai street, quite close to the center, clean and cute room.
Car rental: When you rent a motorbike, it will be delivered to the airport.
Discover Phu Yen What to Play in Phu Yen
Day 1: Dai Lanh Lighthouse (Mui Dien)
"I boarded the plane to wait for the car to be received and then returned to the storage room. At 16 o'clock, I started running to Mui Dien about 36 kilometers. Everyone has the ability to climb stairs, if not, there is an uncle who carries up to 100,000 VND/person. When I went there was no sunset, but there were dark clouds and rain. But it's a bit beautiful here, only regret that the rain is too early to live virtual much. Ticket price is 20,000 VND/person, motorbike parking is 10,000 VND/car," Thao shared.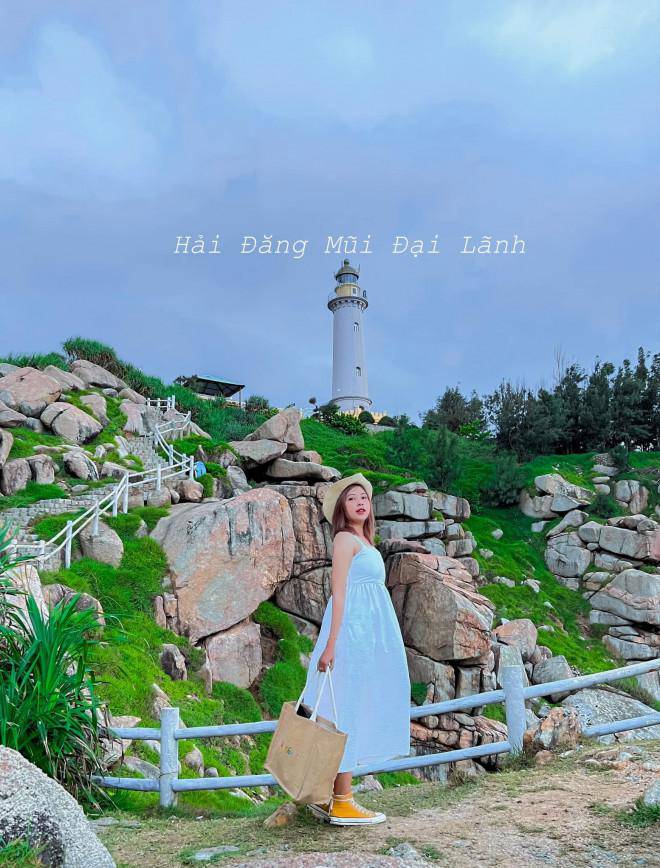 Perfect place to take pictures
Day 2: Nhan Tower – Bai Xep – Mui Yen – Nghinh Phong Tower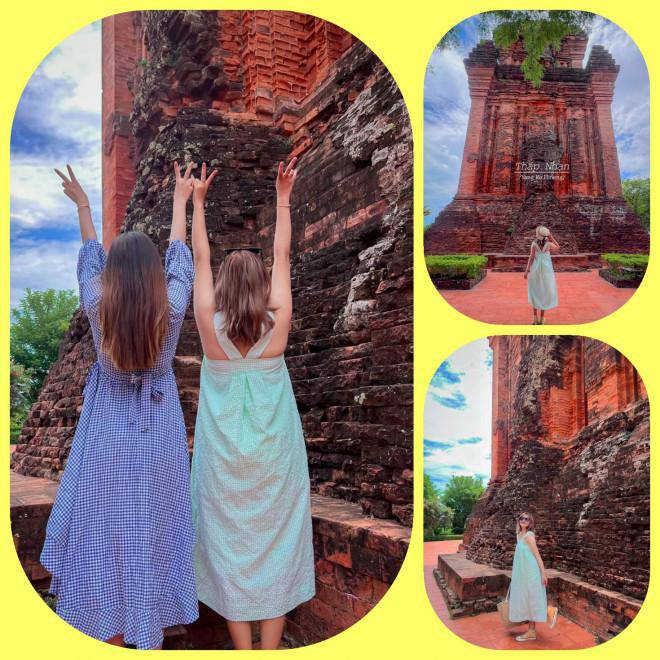 The Nhan Tower is free to enter. Everyone can climb to enjoy the view. Thao suggests going to the front of the tower to capture a lot of beautiful light.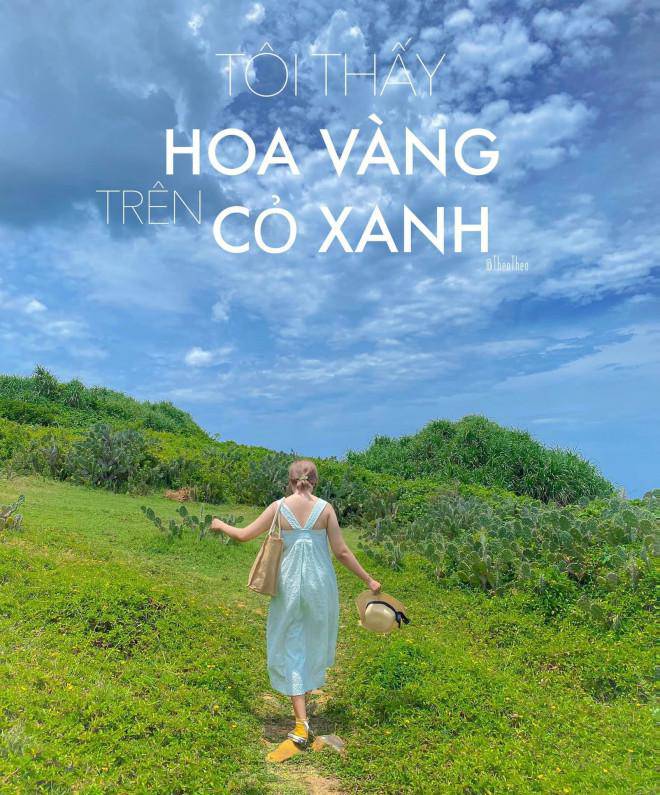 Great setting for quality photos
Bai Xep is the scene in the movie "I see yellow flowers on green grass". Go out here about 16 kilometers. Here, everyone should go up to Xep beach, there are many beautiful cacti taking pictures, looking down at the sea "Bai Xep", Ganh Ong and Ganh Ba. Then, go down to the beach to take pictures with the very top sea. Entrance fee is 20,000 VND/person. Very sunny is the word to describe when coming here. However, that is not why people are afraid, because of the enchanting scenery, many beautiful photo angles, so many travelers are willing to come here.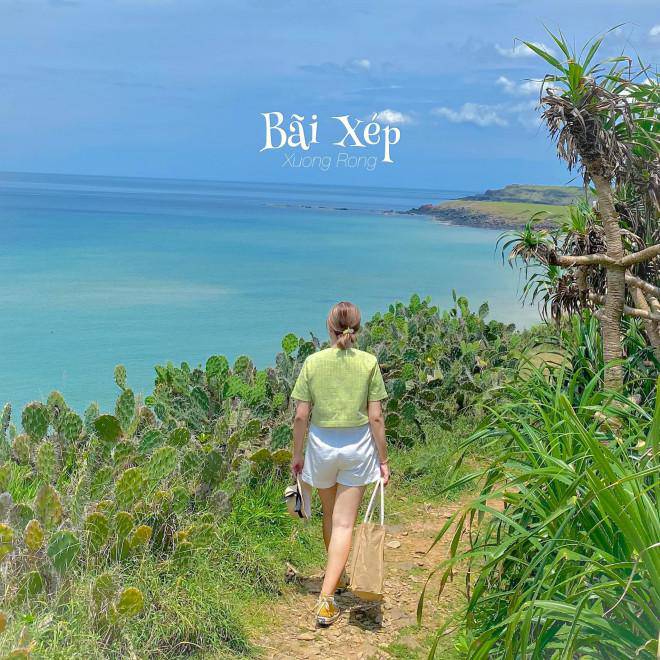 Bai Xep has many cactus trees
Mui Yen has Hon Yen – Hon Hon. After going to Xep beach, going about 8 km will come, quite close to each other, so it is possible to arrange a schedule to go together. "Here I see a lot of swiftlets. The scene here is very poetic," Thao said.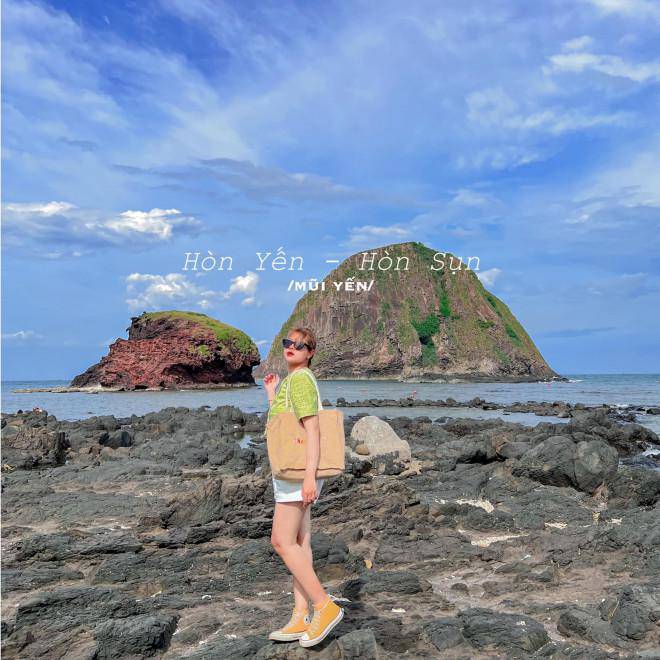 The scenery in Hon Yen – Hon Hon is so beautiful
Nghinh Phong Tower: Thao went in the afternoon so it was crowded, but even so, the tower was still very beautiful. The super-tall tower, seen with your own eyes, is a new symbol of Phu Yen. Thao advises people to go around noon, it will be very empty.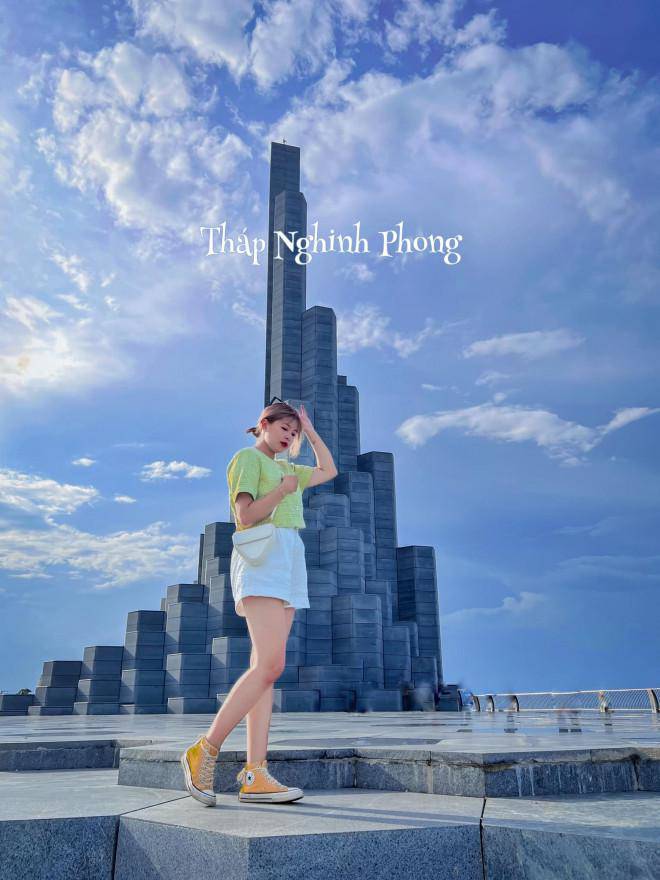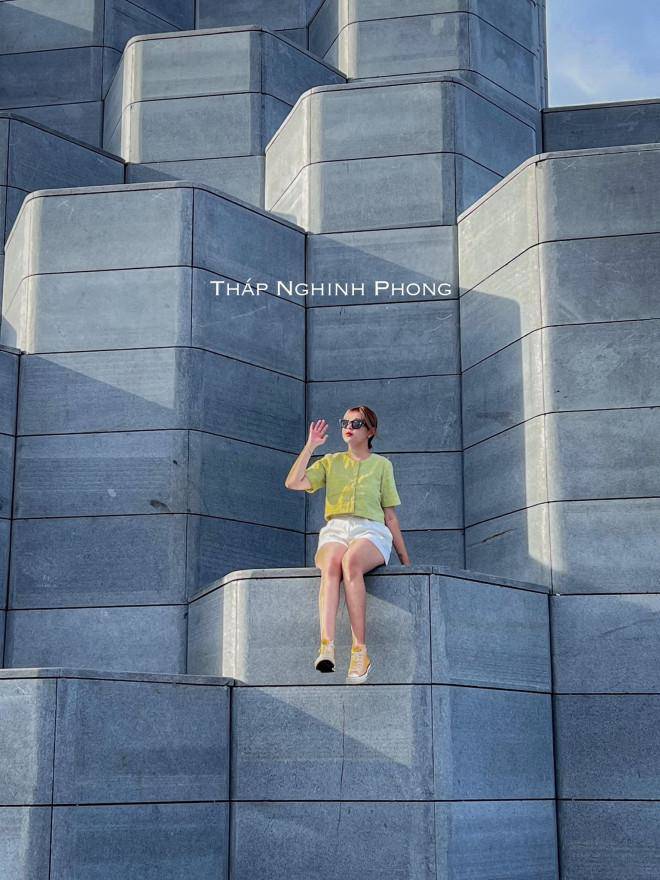 Nghinh Phong Tower is a place that many people visit and take pictures
Day 3: Mang Lang Church – Ong Cop Wooden Bridge – Ho Son Lake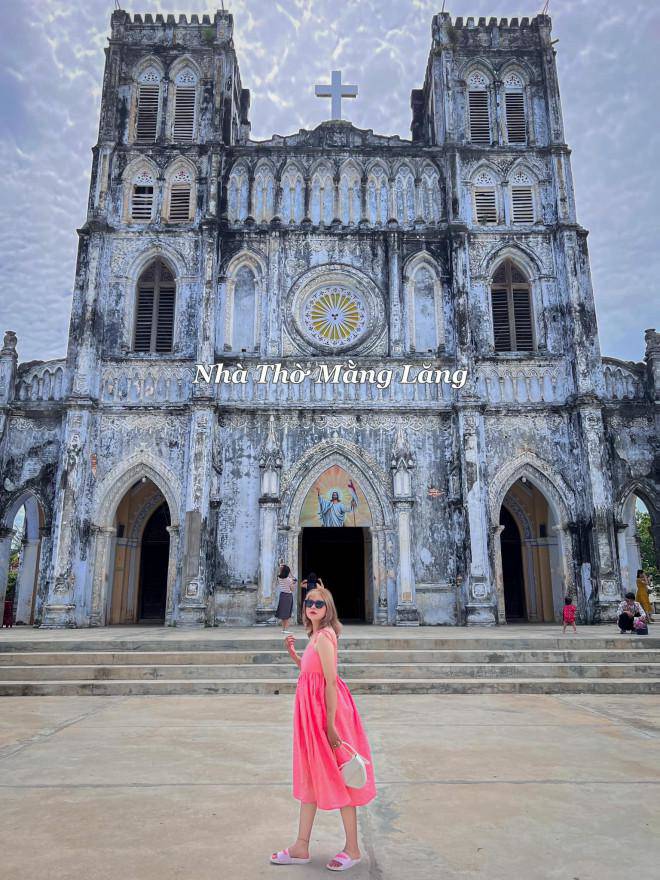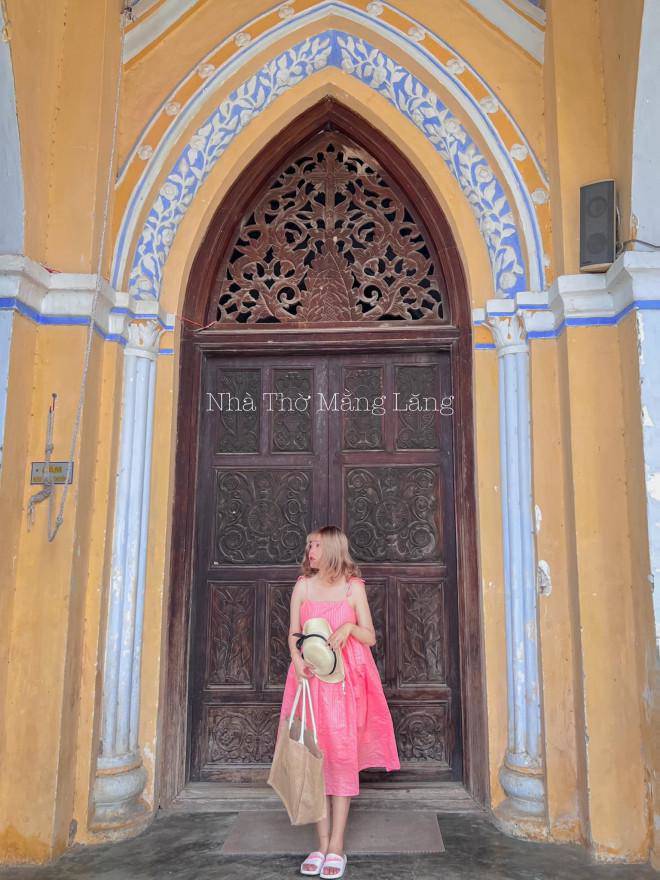 Mang Lang Church: The church is more than 100 years old, very European, looks very ancient. About 35 kilometers from Tuy Hoa city center to the North. Although parking is free, Thao thinks she should buy water to support her uncle who keeps the car.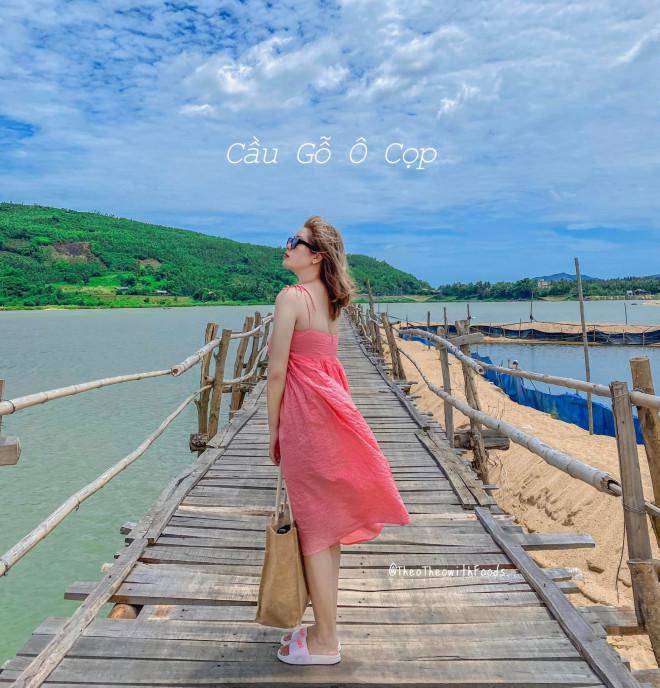 Ong Cop wooden bridge is also known as Binh Thanh wooden bridge. "I was very surprised because for the first time I saw the long wooden bridge that I could ride back and forth, I could see how long it was from outside the National Highway. Take a lot of pictures of passing cars here. Near the way to the church, you should stop at the church first and then run to the wooden bridge", Thao shared.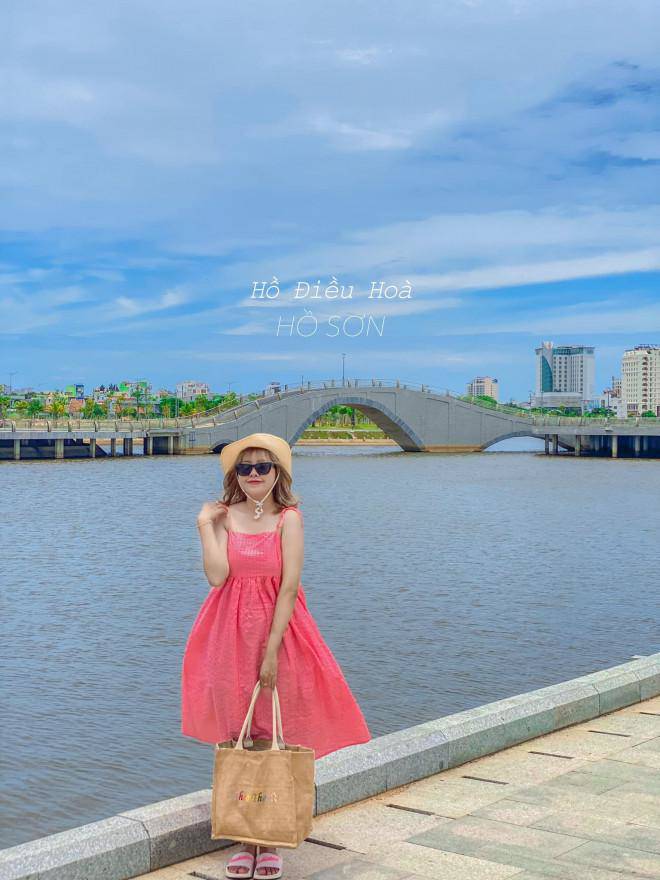 The air-conditioning lake from afar is very beautiful
What to eat in Phu Yen?
– Hot pancakes and beo cakes at 98 Le Trung Kien. Fish sauce is quite good, if you want to eat crispy, tell in advance.
– Tuyet Nhung Chicken Rice: "This restaurant at 189 Le Thanh Ton is crowded. Real delicious food. Our chicken is firm, eating shredded chicken is the best", Thao revealed.
– Oyster porridge at 363 Le Loi: Oysters are fresh, cheap porridge, fried oysters are delicious, but if you order fried oysters with eggs, it will be even better, but unfortunately, the two of us couldn't eat them all.
– Dat Phu fish noodle soup at 169 Le Thanh Ton: The jellyfish noodle soup is very delicious, the jellyfish is big and delicious. There are also Quang chicken noodles here.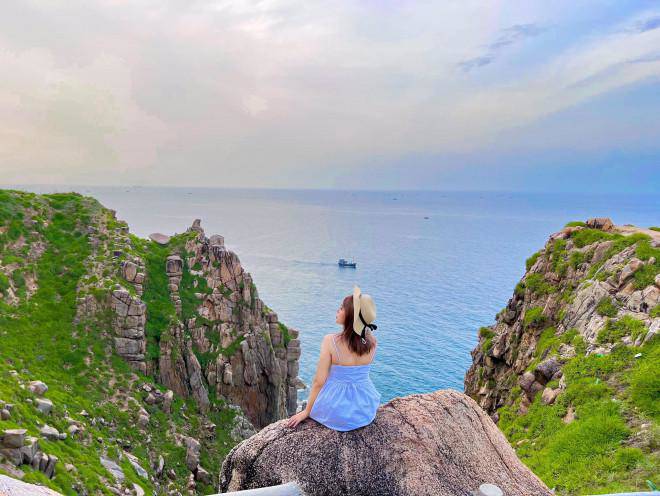 Beautiful Phu Yen forgot the way back
– TRÉ cafe at 297 Nguyen Hue: Thao heard that the owner brought the recipe for strawberry and milk tea in Saigon here. The shop is beautiful, in the evening Phu Yen does not know where to go, this is a reasonable choice.
– Cafe A little sunshine, little wind, little grass scent of clouds at 44 Nguyen Cong Tru: It looks small from the outside, but going inside the top is really, the garden in the back is shimmering.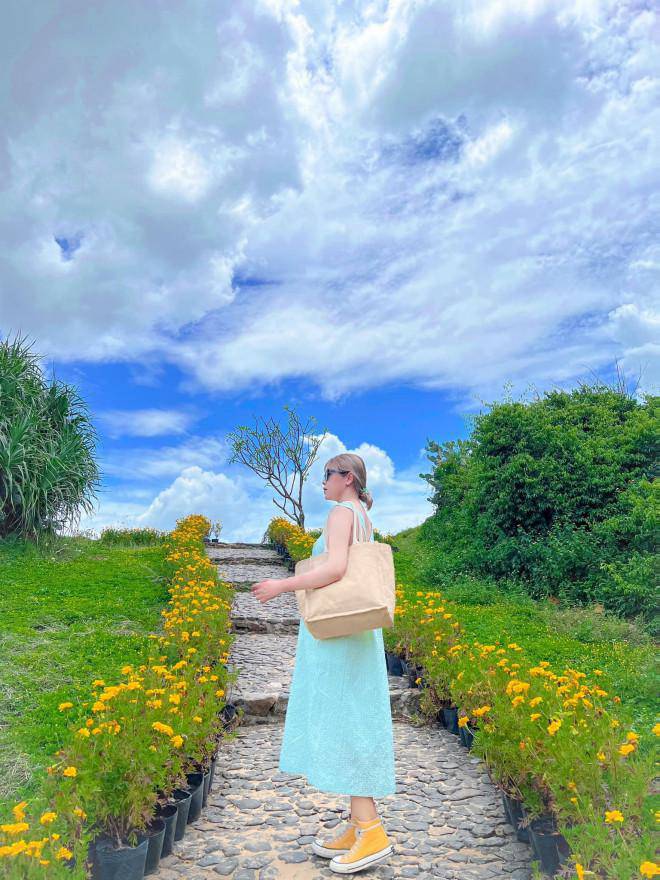 The trip brought a lot of emotions, got so many beautiful photos
Total cost of 2.6 million VND/person for a meaningful trip: Air ticket 1.6 million VND, hotel 230,000 VND, petrol 60,000 VND, motorbike 180,000 VND, car rental 140,000 VND, meals and distribution born 400,000 VND.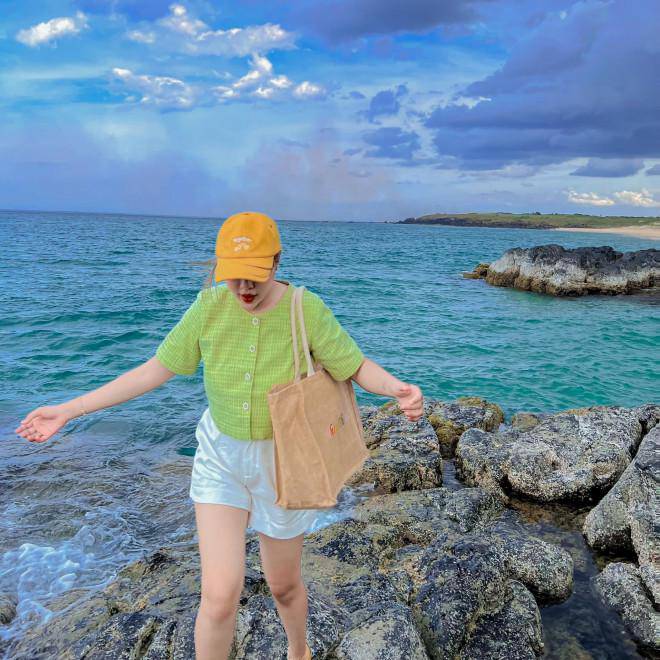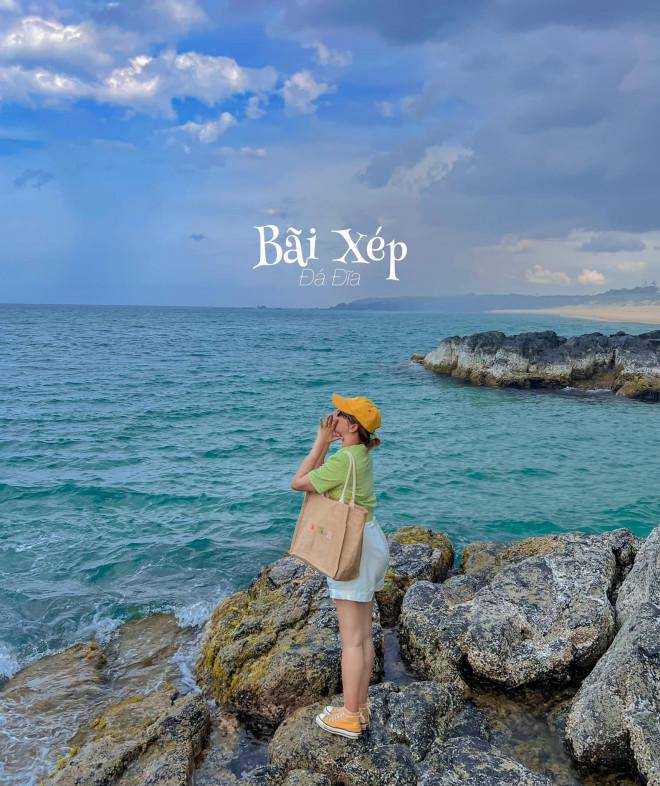 "This trip to Phu Yen makes me very happy, from the food, the travel to the people, everything is great," Thao said.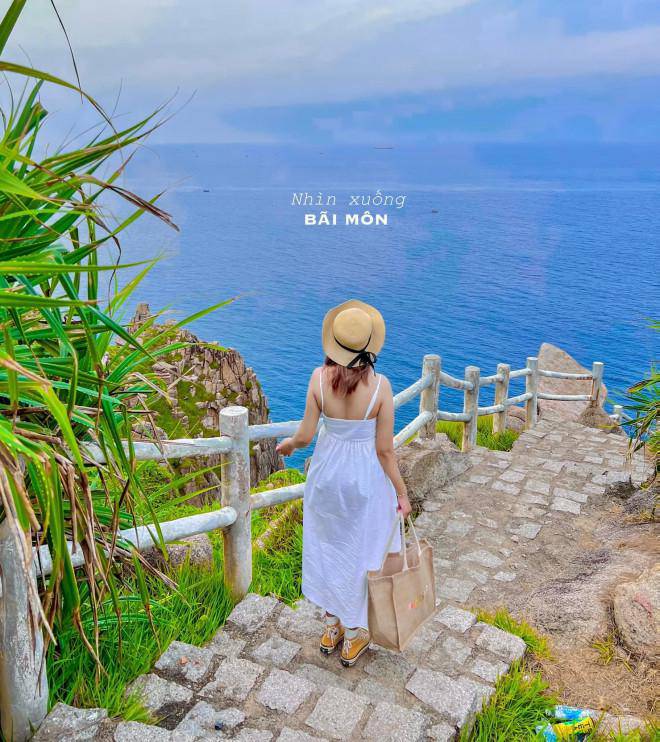 Note
– Should book flight tickets early
– Phu Yen is very sunny, so bring a jacket, sunscreen…
– Although it is very sunny, but Phu Yen is both sunny and rainy, so need more raincoats.
"The tourist attractions are far away from each other, in opposite directions and are all far from the center, so you can refer to your calendar, or open Google map to zoom in on the destinations for the most convenient travel," Thao revealed.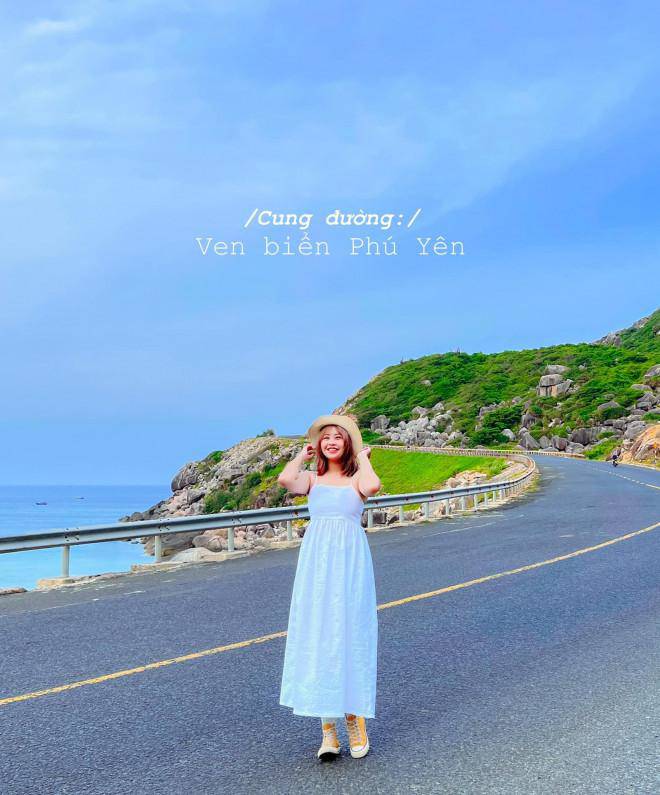 The coastal road in Phu Yen
You are reading the article
Come with your best friends to the land of yellow flowers on green grass

at
Blogtuan.info
– Source:
Eva.vn
– Read the original article
here