Life Style
Decode the #Glamping camping trend, wind up for a luxurious-luxury-smooth experience this Summer
Waves start from the wind, so #glamping where to start?
Glamping is a term that is a combination of two words "glamorous" and "camping" – referring to the form of outdoor camping but still being able to enjoy full service and luxury, just like in a high-class resort. .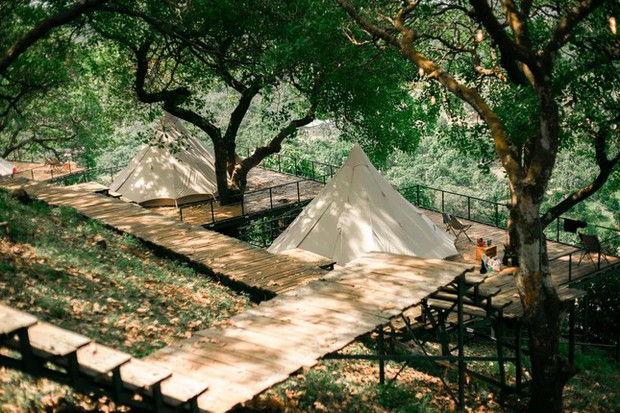 You will be staying in fully furnished tents – Photo: Tropical EGlamping
It still sounds "strange" compared to the majority, but actually the concept of glamping has "budding" many centuries ago. It is known that in the past, the Mongol tribe used to live in round wooden houses and covered with felt cloth. The characteristics of these houses are resistance to rain, wind, wild animals as well as ease of movement, suitable for the conquest of the Mongol Empire. Those houses are now known as yurt tents and have become one of the more popular types of glamping tents.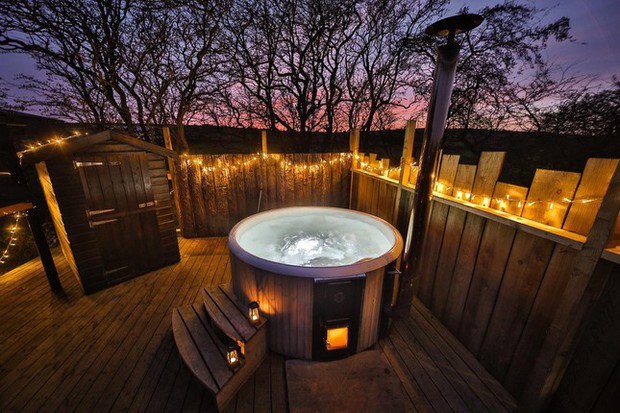 The space is completely chill – Photo: Cathedral View Glamping
In the early 1900s, glamping was actively "promoted" by the American and European aristocrats. During their journey to Africa, they prefer to live in safari tents, which are furnished like a luxury hotel room: antique furniture, luxury king-size beds, Persian rugs, champagne. Above all, their camping area remains in harmony with nature.
A century later, the trend glamping was no longer limited to the elite but expanded to suit all audiences. In 2005, from glamping appeared in the UK for the first time and was officially included in the Oxford dictionary in 2016.
The trend of "luxurious-smooth" camping is on the throne
Camping form glamping nowadays hot than in the European tourist market, specifically countries: Spain, Portugal, France, Greece… The ideal area of ​​​​ glamping usually jungles, beaches or nature reserves. If in the traditional form of camping, you have to prepare your own tent, food, furniture as well as carefully choose the location, then with the form of glampingall you need to do is go to a place that has everything set up and enjoy.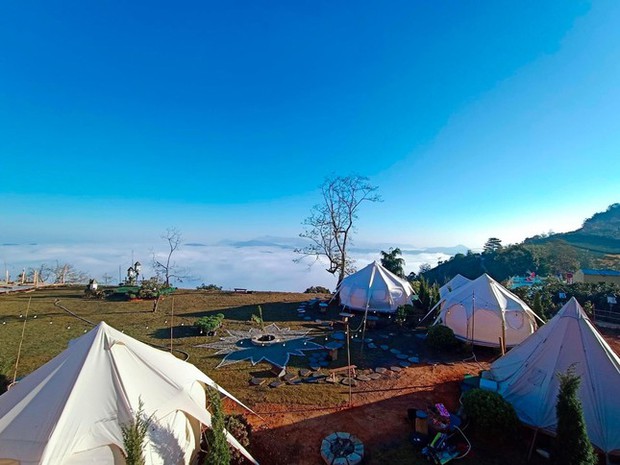 Immerse yourself in nature… – Photo: Cloud View Glamping & Camping
Glamping venues are often fully equipped with amenities such as lights, electricity, clean water, and beds. In many places, there are even fireplaces as well as soundproofing systems installed. On top of that, glamping also has a clean, modern toilet area, full of essential items such as: hot water system, shampoo, shower gel… Thanks to that, you will no longer have to worry about hygiene problems. individual. This is something that traditional camping does not have.
Type glamping there are also 1001 styles, it can be tent yurtbell tent, tent safari; Even strange tents like wooden houses (treehouse), bubble housing (bubble), cocoon house (capsule). The design of these tents is resistant to sun, rain and dust. Even more lavish, the room glamping Also equipped with air conditioning, wifi. Thanks to that, glamping is still possible like an outdoor "5-star hotel".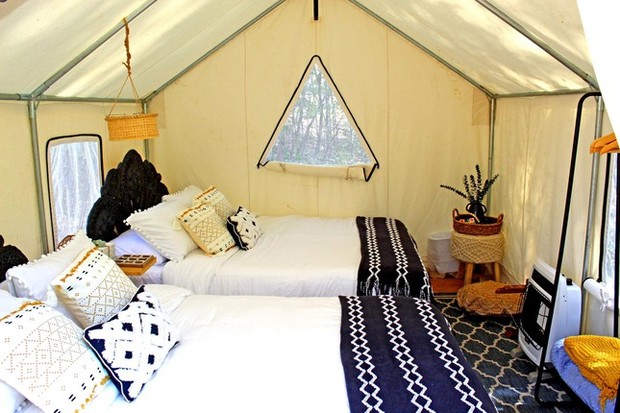 …but still fully enjoy the conveniences of being at home – Photo: Starlight Glamping
Whatever it is, every glamping site must always meet the criteria of being close and friendly to nature. Choosing glamping camping means that you can live in a spacious room, delicately designed, luxurious and fully equipped, but still be immersed in nature and have many interesting outdoor activities. The glamping service also includes preparing food for you to save a considerable amount of time in cooking. However, there is still no denying the existence of a traditional camping activity – a form that is still favored by the displacement community today.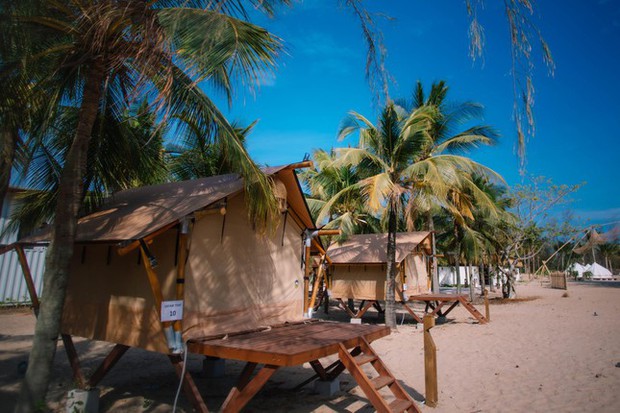 Enjoy outdoor recreation – Photo: Hola Beach – Beach Club & Eco Glamping Resort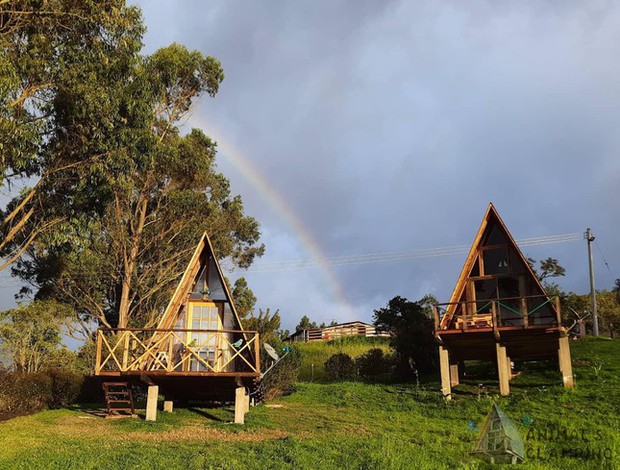 Are you ready to hit the road? – Photo: Animals Glamping Guasca
And whether it's camping or glamping, any form is geared towards outdoor recreational activities and taking advantage of nature to get an experience close to the environment. Promising in many years to come, this trend will "fly high, fly far" even more. This summer, are the travel followers ready to explode?
Some locations glamping for you:
– Tropical EGLamping (Dong Nai)
– Hola Beach – Beach Club & Eco Glamping Resort (Binh Thuan)
– Tanyoli tourist area (Ninh Thuan)
– Twin Bean Farm (Lam Dong)
– Lax Tented Camp (Buon Ma Thuot)
You are reading the article
Decode the #Glamping camping trend, wind up for a luxurious-luxury-smooth experience this Summer

at
Blogtuan.info
– Source:
Kenh14.Vn
– Read the original article
here