Công nghệ
Elon Musk's Starlink ignites the satellite Internet race in Southeast Asia
After being licensed to operate in the Philippines, SpaceX's Starlink also plans to expand its service to other countries in the region such as Indonesia, Malaysia, Vietnam and Myanmar by 2023.
Stable, high-speed Internet solution
Satellite service clearly has many advantages in geographical area with many seas and islands. Southeast Asia is one such region. The Philippines alone has more than 7,100 large and small islands, while Indonesia has more than 16,000. Many islands and areas far from major cities do not have access to the Internet, satellites would provide an easier solution than undersea cables.
Satellites also improve the Internet experience for customers. Starlink's service has download speeds of 100 – 200 megabits per second, much faster than usual speeds in the region. This is possible because the Starlink satellite has a low orbit, only 500 km to 2,000 km, compared to nearly 36,000 km for the geostationary orbit satellite.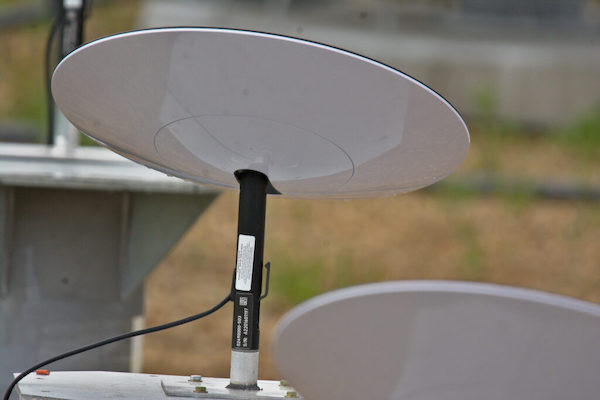 Southeast Asians also spend a lot of time online. According to research firm WeAreSocial, the average daily Internet use in the Philippines is more than 10 hours, 8.5 hours in Indonesia, higher than the world average (7 hours).
In terms of download speed on mobile devices, as of April, Indonesia ranked 100th with 17.96 Mbps, Philippines ranked 95th with 19.45 Mbps out of 142 countries and territories.
The Philippines is actively attracting Internet service providers, gradually completing the legal corridor to make it easier for foreign companies to enter the market.
"The foreign company's system will enhance as well as enhance the available bandwidth capacity," said Ramon Lopez, Philippine Secretary of Trade and Industry. "This will strengthen the capacity of micro, small and medium enterprises, promote e-learning, e-commerce and technology finance."
The market heats up, the race begins
Other companies are not standing still in front of such a potential market. Philippine telecommunications giant PLDT said it has successfully tested a high-speed broadband connection in orbit using Canada's Telesat satellite. This satellite also has a low orbit similar to that of Starlink.
Globe Telecom, another Internet provider, has signed a memorandum of understanding to provide services in the Philippines with US satellite operator AST SpaceMobile.
Meanwhile, Japan's Sky Perfect JSAT Corporation has started providing satellite Internet services in the Philippines for remote monitoring of wind turbines in the north of the country. Singapore-based startup Kacific signed an agreement to borrow $50 million from the Asian Development Bank (ADB) to launch a communications satellite project.
However, cost will still be an obstacle for users. Starlink offers service packages from 110 USD or 500 USD/month, while some packages in the Philippines are only about 300 pesos ($5.67) or less for 24 GB of data for 30 days.
Therefore, it was initially planned that only companies located in remote areas, as well as government agencies, the military and media outlets would use the service as an emergency backup. Such services can only reach wide coverage to the average consumer when more companies enter the market and create price competition.
Meanwhile, the geopolitical context in Southeast Asia also creates a need for satellite communications. The Philippines and Vietnam are both parties to maritime sovereignty disputes with China in the East Sea. In case the cable connection is broken, satellite Internet can be an alternative access solution.
The effectiveness of Starlink satellites was demonstrated during the Russia-Ukraine conflict, when SpaceX's service helped the Kiev government maintain Internet access in war zones.
Meanwhile, China is taking a cautious attitude towards Starlink. The South China Morning Post reported that Beijing researchers are calling for the satellites to be disabled or destroyed in case they pose a threat to national security.
Vinh Ngo (According to Nikkei Asia)
You are reading the article
Elon Musk's Starlink ignites the satellite Internet race in Southeast Asia

at
Blogtuan.info
– Source:
vietnamnet.vn
– Read the original article
here