Tài chính
Giant Nguyen Van Tuan poured money into a securities company
The group of shareholders of Mr. Nguyen Van Tuan continued to pour money into VIX Securities Company in the process of Gelex mergers and acquisitions and expansion into a large corporation. The group of related businesses leading the Gelex ecosystem spends a lot of brokerage fees stock for VIX.
According to the meeting documents of VIX Securities JSC (VIX), the Board of Directors (BOD) of VIX Securities Joint Stock Company submitted to the General Meeting of Shareholders the approval of the shareholder group of Mr. Nguyen Van Tuan to increase its ownership to 25% of VIX without a tender offer. declare.
Specifically, the report dated June 8, 2022 asks the General Meeting of Shareholders to approve the approval of Mr. Nguyen Van Tuan to receive the transfer of 1 million shares from Mr. Phan Duc Linh without having to make a public bid.
If the transaction is successful, Mr. Tuan and related people will increase their ownership from 24.94% to 25.12% of VIX's charter capital. Mr. Tuan personally will increase his ownership from 14.84% of capital to 15.02%. The expected implementation time is after this year's General Meeting of Shareholders.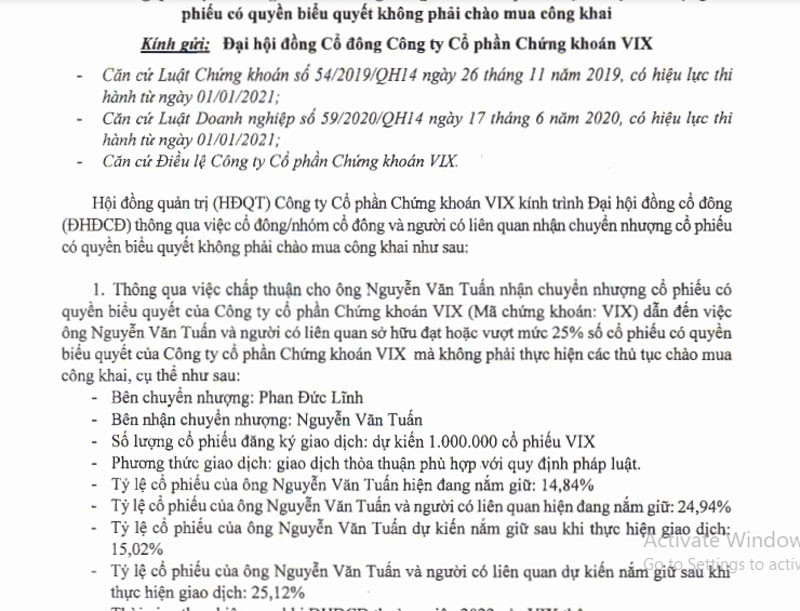 Mr. Nguyen Van Tuan is the younger brother of Ms. Nguyen Thi Tuyet, Vice Chairman of the Board of Directors and General Director of VIX. Mr. Tuan is the CEO of Gelex Group.
In March 2022, CEO Gelex spent nearly VND 800 billion buying more than 52 million VIX shares in an offering to shareholders (price of VND 15,000/share) and raised his ownership to nearly 15% of charter capital.
In September-October 2021, Mr. Tuan bought more than 29 million VIX shares (priced at 10,000 VND/share, compared with the adjusted market price then about 18,000 VND/share) in the VIX issuance of nearly 128 million shares for sale. preferential rate 1:1 to double capital. With this transaction, Mr. Tuan became a major shareholder of VIX Securities Company with the rate of 10.56%. Before this transaction, Mr. Tuan did not own any VIX shares. In this round, Mr. Tuan's sister and FTG Vietnam Joint Stock Company (a business related to Mr. Tuan's sister's sister) transferred a total of more than 29 million rights to buy VIX.
VIX shares fell from the peak of about 27,000 VND/share (adjusted price) at the end of November 2021 to the current level of 12,500 VND/share.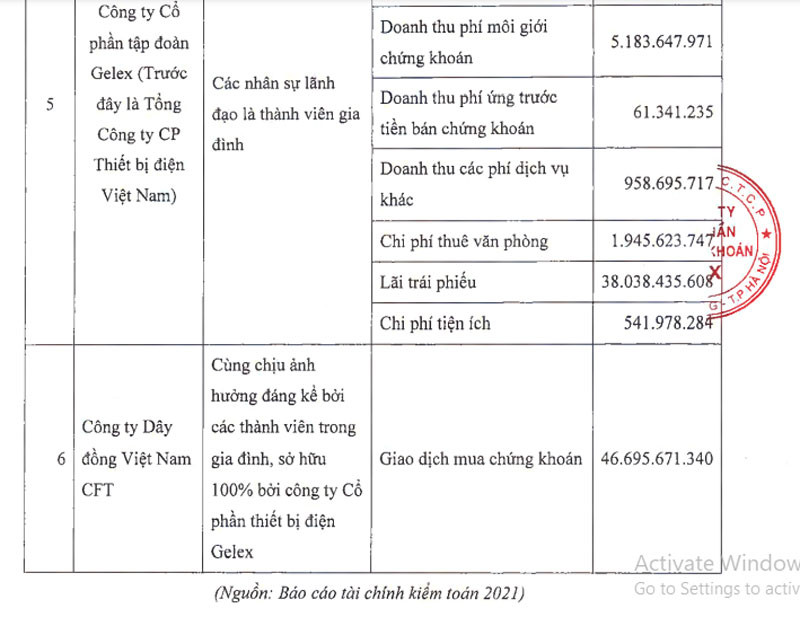 In 2021, VIX related parties (leaders are family members or major shareholders) had transactions with VIX and brought about VND 200 billion in revenue for VIX, of which about 6 5 billion securities brokerage fee.
The parties involved in the transaction with VIX include: FTG Vietnam JSC (major shareholder), Electrical Equipment JSC (THI), Gelex Electrical Equipment JSC, Gelex Infrastructure JSC, Gelex Group JSC, Viet Copper Wire Company South CFT.
Recently, GEX stock has dropped rapidly, from 46,000 VND/share at the beginning of the year to 23,500 VND/share now. Mr. Nguyen Van Tuan at the end of May announced that he had completed the purchase of 10 million GEX shares, raising his ownership to 202.3 million units (ratio 23.8%).
Selling pressure declines, the market tends to accumulate
According to BSC, in the coming sessions, if the trading volume is still modest, it is likely that the index will still accumulate more at 1,300 area. However, the fact that the index has surpassed this psychological level is a positive signal that the index will soon return to 1,350-1,360 zone.
According to VDSC, after surpassing the psychological threshold of 1,300 points with a cautious cash flow, VN-Index needs time to re-check supply and demand. This test movement was quite stable with a narrow range above 1,300 points. The move to withdraw from nearly 1,300 points along with low liquidity is showing that selling pressure is temporarily declining and not strong enough to put great pressure on the market. This is reinforcing the possibility of a rebound and continuing the process of probing the resistance near 1,330 points.
Closing the afternoon session of June 9, the VN-Index dropped 0.11 points to 1,307.8 points. HNX-Index of HNX-Index increased 1.81 points to 312.74 points. Upcom-Index dropped 0.11 points to 94.89 points. Liquidity reached a total of 15.1 trillion dong, of which 12.7 trillion dong was on HOSE.
V. Ha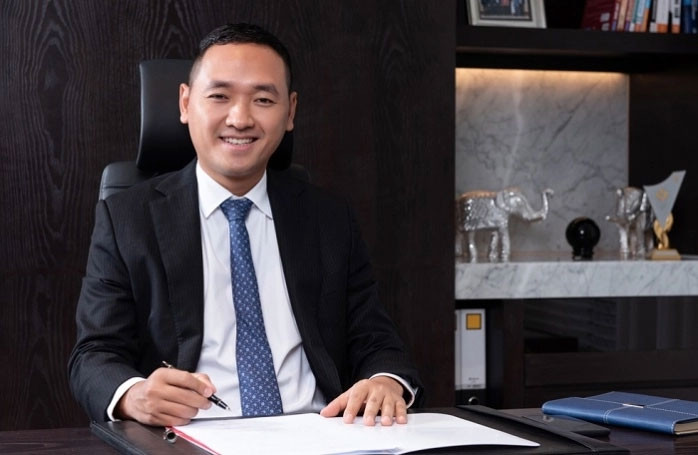 You are reading the article
Giant Nguyen Van Tuan poured money into a securities company

at
Blogtuan.info
– Source:
vietnamnet.vn
– Read the original article
here