Thế Giới
Heartbreaking story of 11-year-old girl who survived Texas elementary school shooting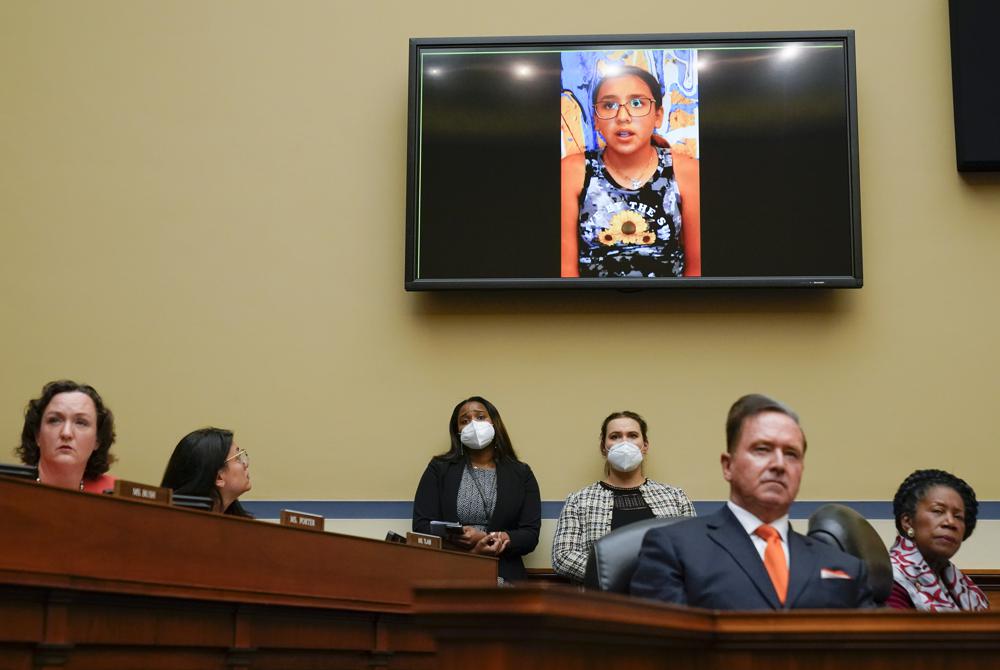 Miah Cerrillo, a fourth-grader at Robb Elementary School, told lawmakers in previously filmed video that she saw a teacher shot in the head shortly before seeking cover.
"I thought the gunman would come back so I had to smear blood all over my body," Miah said. "I tried to keep quiet, not daring to let out a breath."
The girl then called 911 on the phone of the teacher who was shot and begged for help.
On May 24, 19 children and two teachers were killed after a horrific shooting at Robb Elementary School. The perpetrator was an 18-year-old man with an AR-15 rifle.
This is the second day lawmakers have heard painful testimony about gun violence across the country. On June 7, the Senate panel heard the story of the son of an 86-year-old woman who was killed in a racist attack on people of color in Buffalo, New York, on May 14. . Ten people died in the incident.
In the June 8 video, Miah's father, Miguel Cerrillo, asks his daughter if she feels safe at school anymore. The girl shook her head.
"Why?" he asked. "I don't want that to happen again," she replied.
The testimony comes as lawmakers work to reach a bipartisan agreement on safety measures in the wake of mass shootings.
Representative Carolyn Maloney called for the hearing to focus on the impact gun violence has on people and the urgency for gun control legislation.
Maloney said: "I ask every member of this committee to listen with an open heart, these are courageous witnesses who tell the story of how gun violence has impacted their lives. Our witnesses today have endured pain and loss. However, they are showing incredible courage by coming here to ask us to do our job."
Even so, the hearing was still acrimonious with arguments about gun control. Some Republicans have blamed the incidents on gun abuse by particular groups, and stressed the need to impose "tough school" measures to help protect students.
Representative Andrew Clyde, owner of a gun shop, said that one of the things he learned while serving in the military was that "the better you are, the less likely you are to be attacked by the enemy". He urged schools to lock their doors, provide only one entrance, and "establish a volunteer force of well-trained and armed staff, along with a school administrator." learn".
Parents of victims and survivors begged lawmakers not to let their child's death and suffering go in vain. After Miah shared, her father told lawmakers: "She's not the little girl I used to play with. School is no longer safe. Something has to really change."
After the hearings ended, the Democratic-led House of Representatives passed legislation to raise the age limit for buying semi-automatic rifles and ban the sale of magazines with a capacity of more than 10 rounds.
Chairman Maloney concluded a lengthy hearing on June 8 and said that the committee would continue to discuss the topic. Days after the Uvalde shootings, the commission opened an investigation into the top five manufacturers of semi-automatic weapons used in both recent shootings.
Maloney said: "Over the past few days, the committee has received information from these companies. I also intend to hold a second hearing to hear directly from the gun businesses, so that they can explain to the American people why they sell weapons to serial killers."
You are reading the article
Heartbreaking story of 11-year-old girl who survived Texas elementary school shooting

at
Blogtuan.info
– Source:
danviet.vn
– Read the original article
here