Life Style
Xã Hội
Killed and then put the body in a sack and dumped it in the Ma River
In the past few days, many people on Tan Trong Street (Quang Thanh Ward, Thanh Hoa City) are gossiping about the suspect Le Van Hoang (SN 2004) who is a murderer and then dumped the body in a sack and threw it into the Ma River. They do not dare to believe this is true, because everyone thinks that Hoang is a peaceful, active and hardworking citizen in the neighborhood.
According to PV's research, Le Van Hoang is the youngest son in a family of 3 sisters. Hoang's learning path was quite "short" as he only studied until 10th grade and then dropped out. Although the Hoang family's life is not well-off, compared to the neighborhood, it is not so deprived.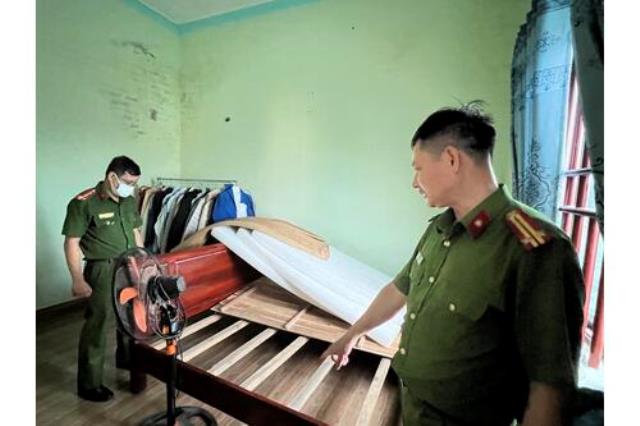 Many people in the neighborhood commented that in daily life, Hoang is a quiet person, quiet. Like young people who drop out of school halfway, Hoang is often away from home and doesn't come back from work until late at night.
Mr. Nguyen Van Nghia (60 years old – Head of Tan Trong neighborhood said that when the subject studied until grade 10, he quit school to repair phones, most recently he went to work for a petrol station. went away until this young man committed a serious murder that caused a stir in public opinion.
"Living in the neighborhood for a long time, witnessing Hoang's growth, I see him (suspect Le Van Hoang – PV) is a rather gentle person, never quarreling with anyone. Recently, Hoang was also elected to be the deputy secretary of the Tan Trong street branch, the fact that Hoang was a murder suspect made me extremely shocked and surprised.
When I first heard the news, I thought why Hoang was the one who caused such a shocking case. I think it must be a mistake somewhere, but looking at it so gentle, how dare you take someone else's life." – Mr. Nghia said.
Standing next to her, NTV (42 years old) also chimed in: "No one on this street thinks that Hoang is the murderer. It is true that life has many unexpected things. For a long time, we have always thought of the killer. definitely someone from another locality."
As a person who has lived for many years on Tan Trong Street, Mr. NVT (70 years old) said: "My house is a few hundred meters away from Hoang's house, unexpectedly after causing the murder he still lived calmly and went to work until he was arrested by the police. like that".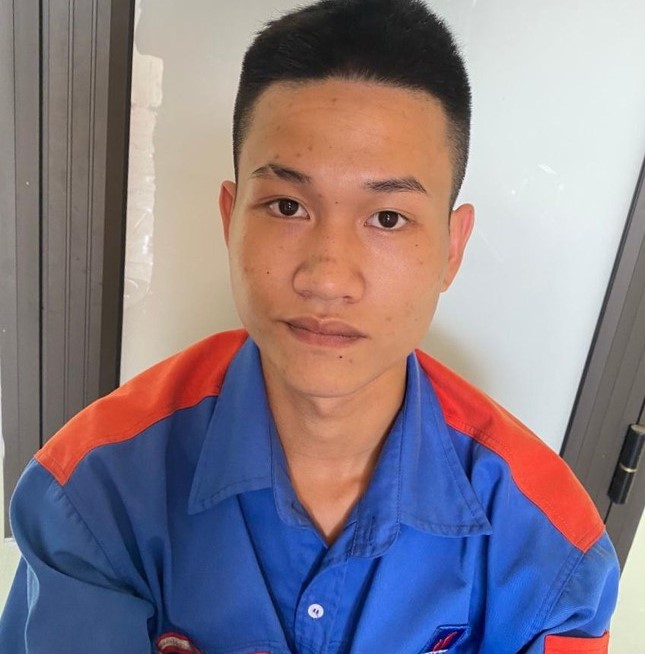 Before that, at about 4:50 pm on June 1, 2022, in the area of ​​Ma river, the section flowing through Cam Trung village (Hoang Tan commune, Hoang Hoa district, Thanh Hoa province), people discovered a male corpse. The world is tied in sacks that are in a period of strong decomposition; face, head and hands were covered with white tape.
Immediately after receiving the news, Thanh Hoa Provincial Police established a special case to investigate, identify the victim's whereabouts and arrest the perpetrator.
During the investigation, Thanh Hoa Police identified the victim as P.D.T. (SN 2003, residing in Cat Thanh village, Thanh Tan commune, Thach Thanh district, Thanh Hoa province).
At 11:00 a.m. on June 3, the Criminal Police Department of Thanh Hoa Province Police identified and arrested the perpetrator, Le Van Hoang (SN 2004, residing at Tan Trong Street, Quang Thanh Ward, Thanh Hoa City. ).
Through the struggle, Le Van Hoang initially confessed: On May 20, 2022, due to a pre-existing relationship, Hoang lent Mr. T. 5 million dong in the form of interest cut and daily installment payments in within 15 days. At the appointment, he did not see Mr. T pay, Hoang was angry because he was cheated, so he set up a Facebook nick to pretend to be a woman, made friends via Facebook with P.Đ.T. to flirt.
On the afternoon of May 25, 2022, Hoang made an appointment to meet T. at Hoang's house. When Mr. T. entered the yard, Hoang ran out to close the door, threatening Mr. T. to pay. At this time, T. was afraid to run into the house, Hoang ran after using an aluminum kettle to hit him repeatedly in the head area, causing Mr. T. to fall to the floor and die.
After determining Mr. T. was dead, Hoang used 2 packages to put Mr. T's body in and then hid it under the bed. At about 10 p.m. on the same day, Hoang had the victim's body placed on the saddle behind the motorbike and then transported to the Ham Rong bridge area to be thrown into the Ma Phi tang river. After that, Hoang took Mr. T's assets including: Arblade motorbike, Laptop and mobile phone, and sold it for personal consumption.
Currently, Thanh Hoa Provincial Police are criminally holding Le Van Hoang for murder and robbery.
You are reading the article
Killed and then put the body in a sack and dumped it in the Ma River

at
Blogtuan.info
– Source:
Afamily.vn
– Read the original article
here