Giải trí
Law schoolgirl is as beautiful as the full moon, gaining weight is still attractive-Beauty
This girl was once known on social networks thanks to her plump beauty full of life.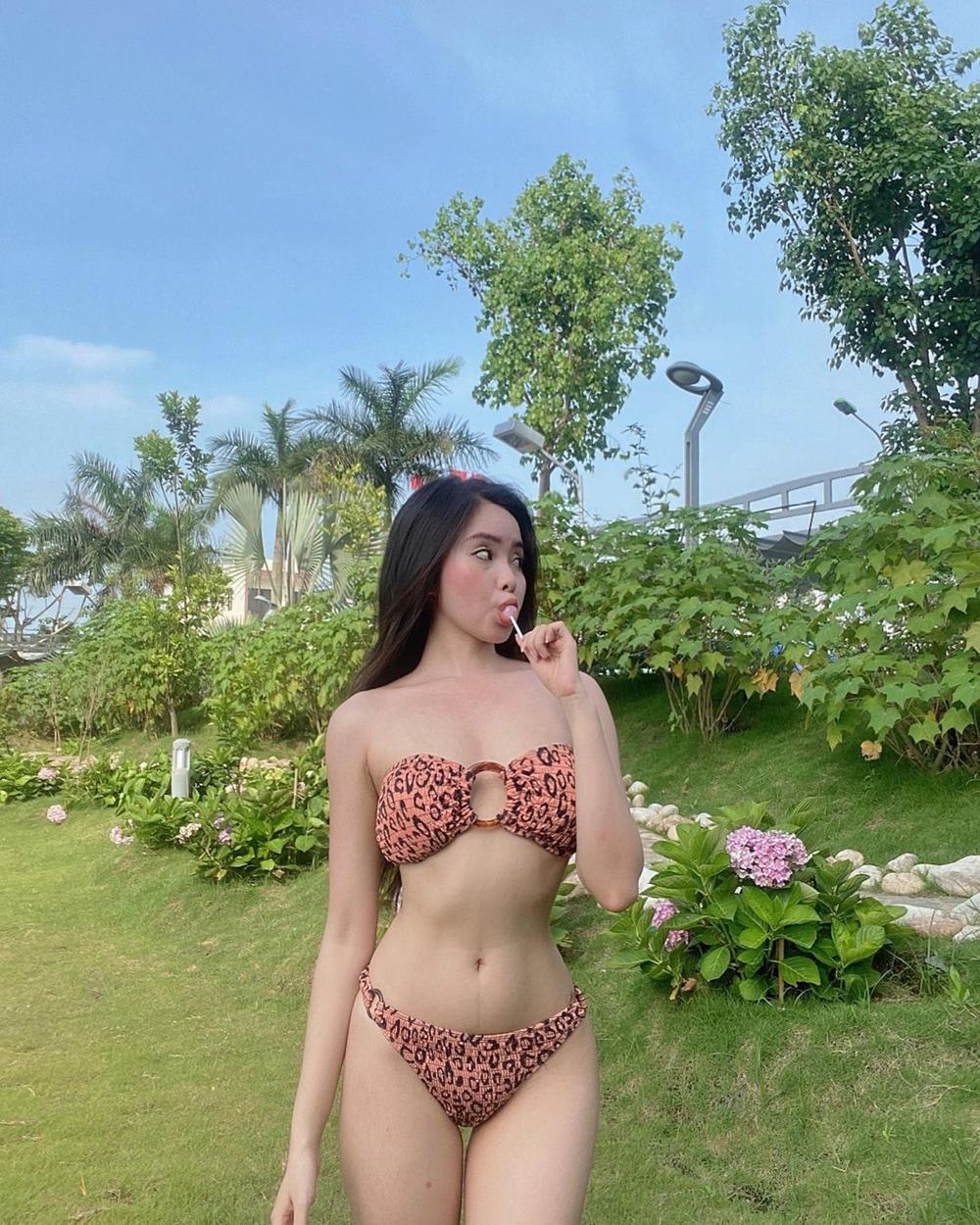 Nguyen Thuy Quynh is one of the hot girl Law school is noticed on social networks.
Nguyen Thuy Quynh was born in 1999. Ha Thanh girl studied Law at the University of Culture. Thuy Quynh attracts attention on social networks thanks to her plump and seductive beauty. Although she is no longer active on social media as before, she still has nearly 300,000 followers on Instagram.
Recently, Thuy Quynh has posted a series of new swimsuit photos that attract attention. It is not difficult to realize this swimsuit model was worn by Thuy Quynh more than 2 years ago. Compared to that time, 9x's body was somewhat slimmer.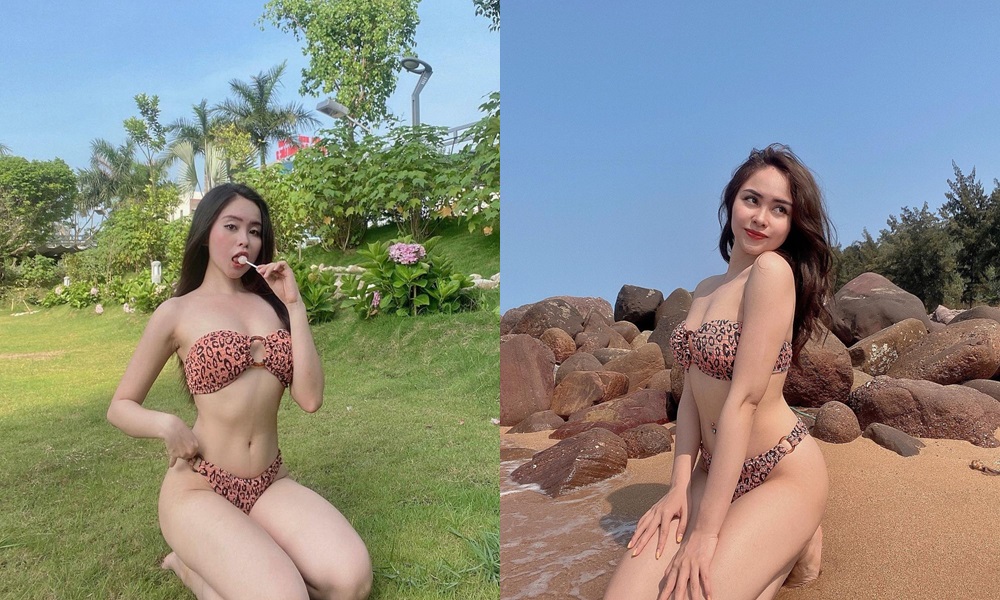 Thuy Quynh's weight is currently 47kg.
I thought Thuy Quynh was always satisfied with her appearance, but she shared: "When I was in middle school, my face had a lot of acne and I was fat. That's why now I always create healthy eating habits and take more responsibility for taking care of myself. Some of my friends even said no at that time. After realizing it, other people asked me if I had fixed anything.".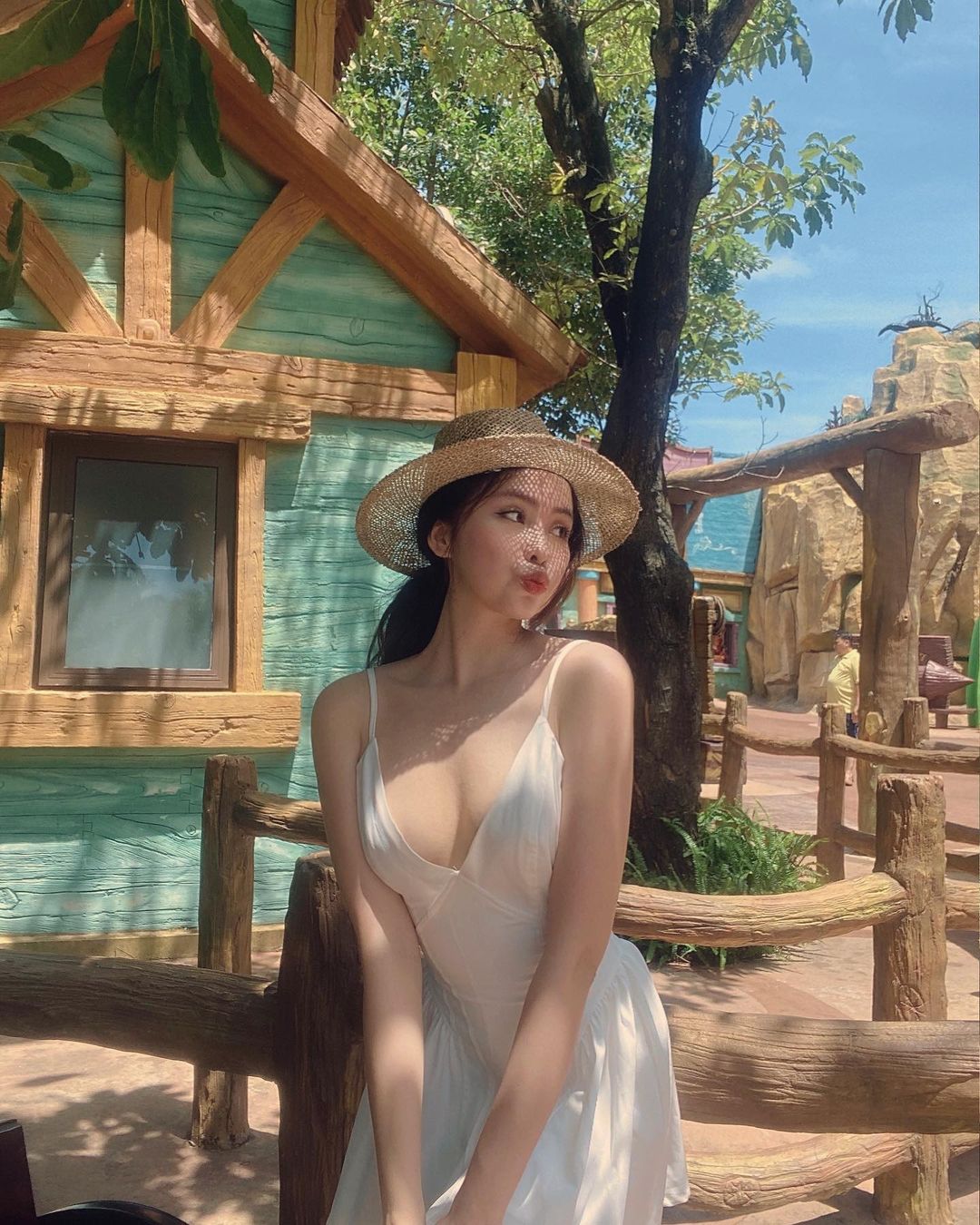 Thuy Quynh's change made many people feel surprised.
Becoming more beautiful helps Thuy Quynh get more opportunities with advertising invitations, modeling photos. Regarding the inconvenience, she asserted: "I think everyone has likes and dislikes. It's a part of life, so there's nothing worth saying.".
Thuy Quynh revealed that she tries to maintain her weight at 47.48kg, but her figure is firmer thanks to a scientific diet and exercise regimen.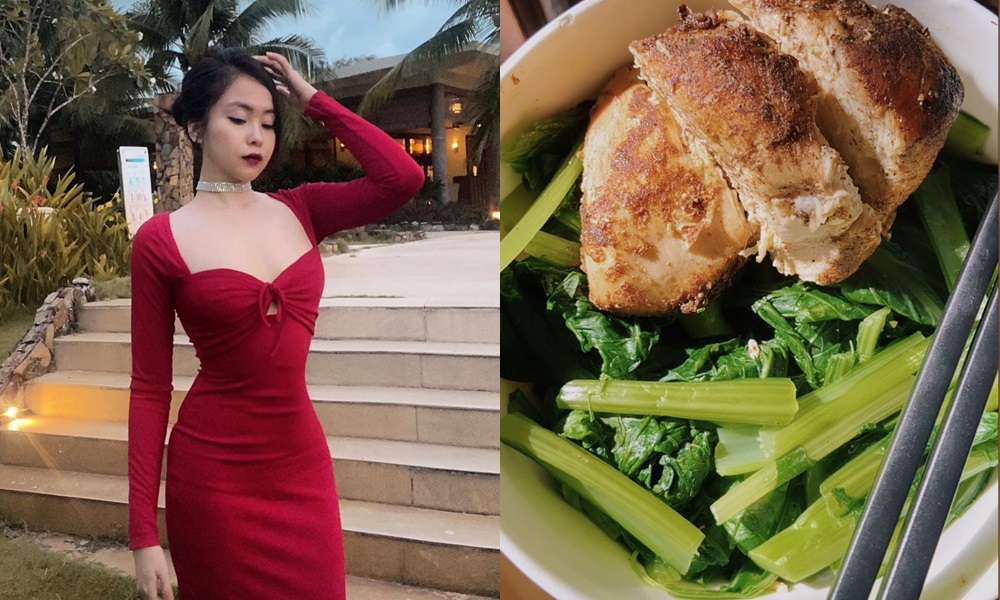 Example for Thuy Quynh's eat clean meal.
It is known that Thuy Quynh applies the eat clean method, which is currently a popular eating trend. This method encourages you to consume whole, fresh, clean foods, limiting processed foods. Thuy Quynh applies the eat clean menu 3, 4 times/week.
She mainly eats green vegetables and chicken breast, each meal is prepared differently to avoid boredom. Thuy Quynh asserts that this helps her keep weight, not lose it. In addition, when eating clean, Thuy Quynh often gets hungry quickly, so she pays attention to add a lot of water to the body.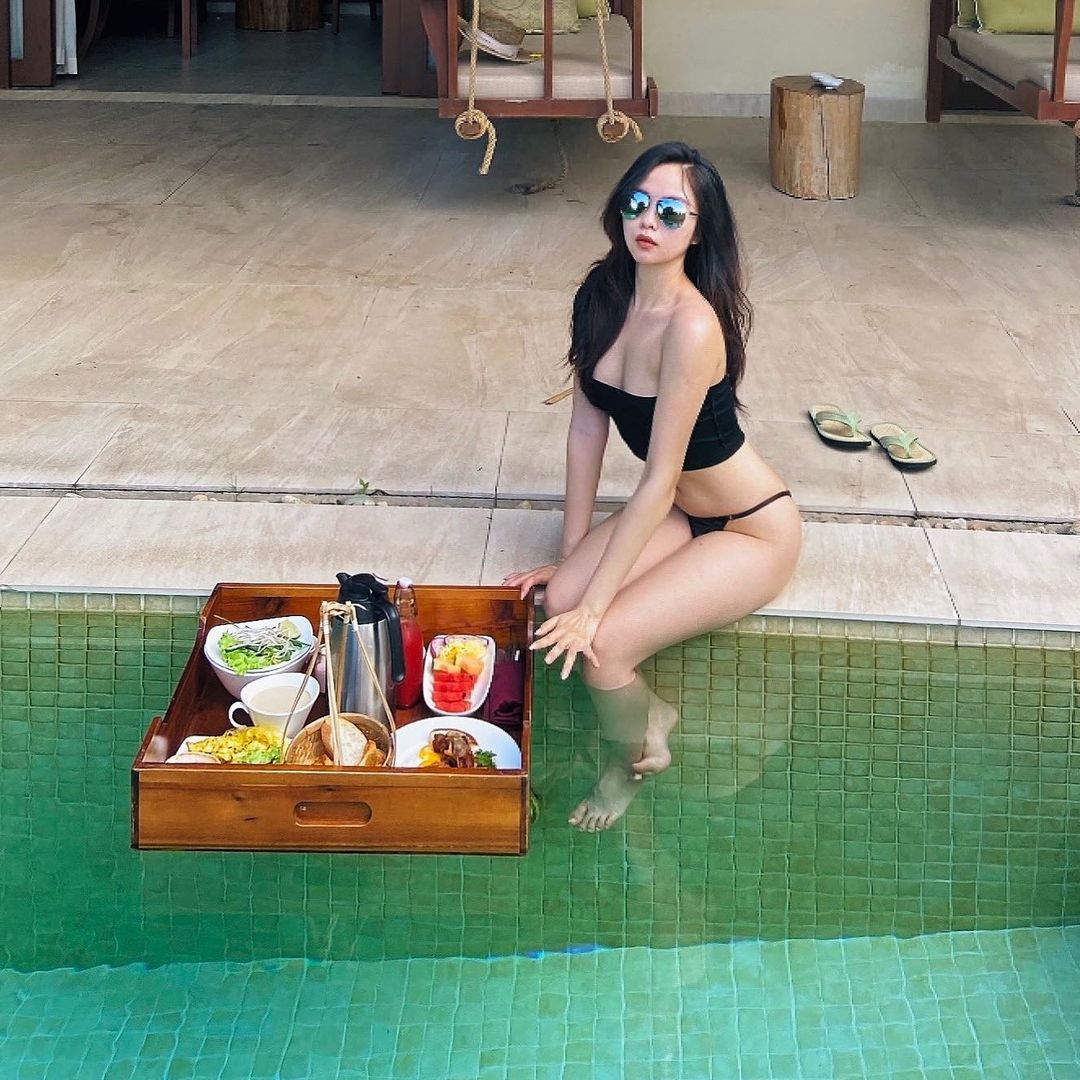 Along with eating scientifically, she also practices sports.
With starch, she did not completely cut back, still eating rice every other day or replacing it with corn and sweet potatoes. Along with that, Thuy Quynh also runs to burn calories with a schedule of 3, 4 sessions/week.
This exercise is simple, does not need machines, but brings impressive results because it helps you to expend excess energy. In addition, running is also appreciated for its ability to relax when bringing people into the natural space.
You are reading the article
Law schoolgirl is as beautiful as the full moon, gaining weight is still attractive-Beauty

at
Blogtuan.info
– Source:
24h.com.vn
– Read the original article
here