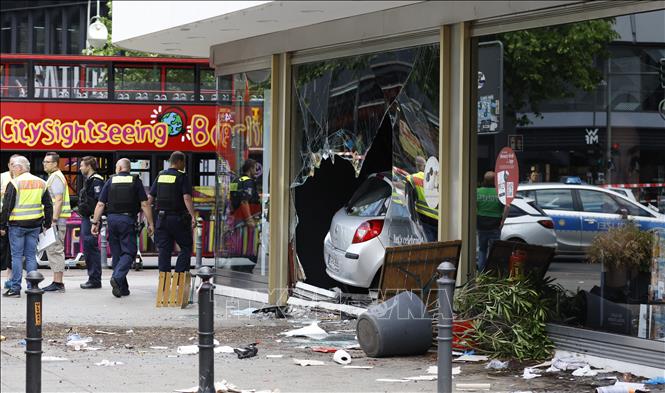 Up to now, according to information from German police, a car crash has killed one woman and injured at least 12 people, of which five were seriously injured. MP Iris Spranger from the Berlin City Parliament said the woman killed was a teacher from the state of Hessen. The incident happened when she was with a class touring the capital Berlin and some of the injured victims were students of this class.
Previously, there was some information that the subject left a confession letter in the car, but Congressman Spranger denied this. According to information from the police, when searching the car that caused the accident, the police discovered signs that said "about Turkey".
At the moment, the driver's motives are still unclear. Police said they could not confirm whether this was an intentional act or a mere traffic accident, but the incident is not believed to be politically motivated.
Immediately after the incident, the representative of the Vietnamese Embassy in Germany contacted the Ministry of Foreign Affairs and the local police to obtain information and promptly carry out citizen protection work if there are Vietnamese people involved. to the case. However, German police said that the injured were all German nationals, no foreigners were affected.