One afternoon in Hanoi nearly thirty years ago, in a muddy alley wet with rain, on the opposite side of me was her, very young, riding her bicycle clumsily through potholes to enter the old boarding house. My behavior in Giang Vo area. Seeing me, her eyes sparkled and she happily said, "I'm here to play with you". Only that, but that image still hurts, and haunts me forever. A girl who is young and beautiful, has poetry appeared in the newspapers, why on the weekend, instead of going out with her boyfriend, came here in the mud? Is she really lonely?
But no, the journey that she – poet Nguyen Bao Chan has been on for nearly thirty years, has never been sentimental: Chan writes newspapers, makes documentaries, writes prose regularly… And writes poetry. Even though life is uncertain at times, like in a letter Chan wrote to me ten years ago from Europe, when she met a very sad story: "And sister, I'm heartbroken again…", I still I think it is Tho who is a companion, together with Chan to overcome everything, to live strong, to have successes, in my opinion, is very admirable like now…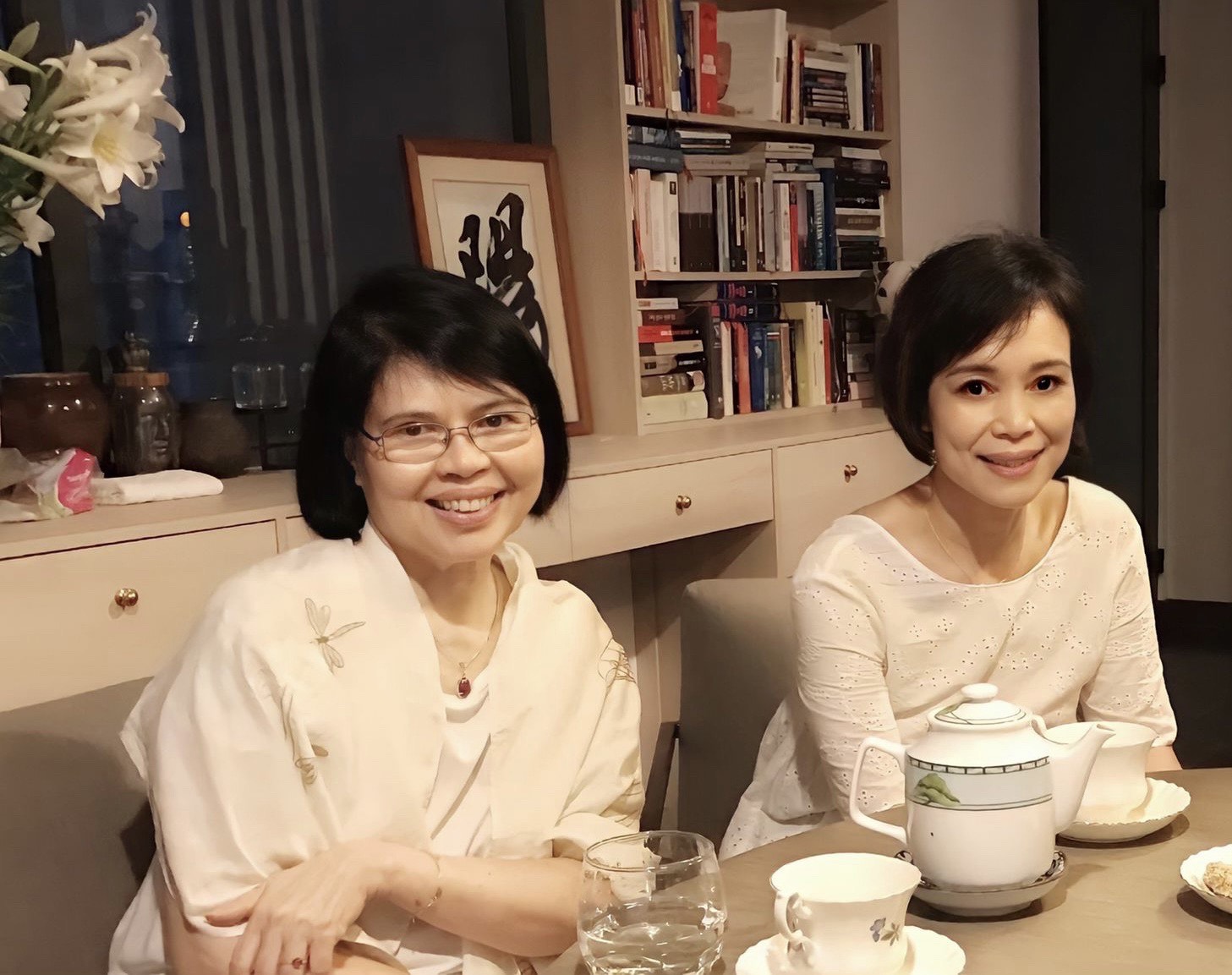 Yesterday, Nguyen Bao Chan sent me his fourth collection of poems, after three volumes: "The Burning River" Award of the Vietnam Union of Literary and Art Associations; "Barefoot through the cold", "Dream Thorns" and now "Shadow of Thoughts" – a collection of 35 bilingual poems (Vietnamese and English). A collection of poems, a unique, luxurious, different poetic voice!
I read many of the articles in this volume while it was in manuscript form. When I received the book, I read it again to verify my feelings. And still like the previous readings, my heart was filled with tears because each article touched the depth of emotions. The space in the poetry collection is very wide, from Hoi An, Hanoi, Hai Phong to Berlin, Copenhagen, or Paris… but the language in Chan's poetry, the thought in Chan's poetry is always pure Vietnamese. It is sharp, meticulous, very suggestive, very loving, with a hint of wonder and anxiety:
"The rain is pouring with sadness / waiting for an empty scent / how can the sky stop the clouds / how to comfort the flowers" (Hurricane Fall).
"Shadow of Thought" – a collection of 35 bilingual poems (Vietnamese and English) dedicated to journalist Mai Nhung by the author. (Photo: NVCC)
I think, Nguyen Bao Chan wrote poetry not only to say what she contemplates, relieve sadness or joy or secretly discuss about the world, but also with reverence and humbly enter her "poetry temple". , working hard to have glittering thoughts in the shadow of life, comfort and support the fate of people.
Let's read the comments on this collection of poems by GS. Harry Aveling, an Australian scholar, teacher and great friend of the author, to see how Chan has always risen, surpassed herself: "And thus, the girl gradually became a mature woman. Born in the fierce of the war against America, raised in love, but often without parents.
Writing poetry, an inevitable fate. Love. To be loved. Lonely. Voyages in the name of poetry. Faithful friends. Music. The image of majestic rivers fills up the arid aridity and then many small green sprouts rise up. Hope. Always hoping.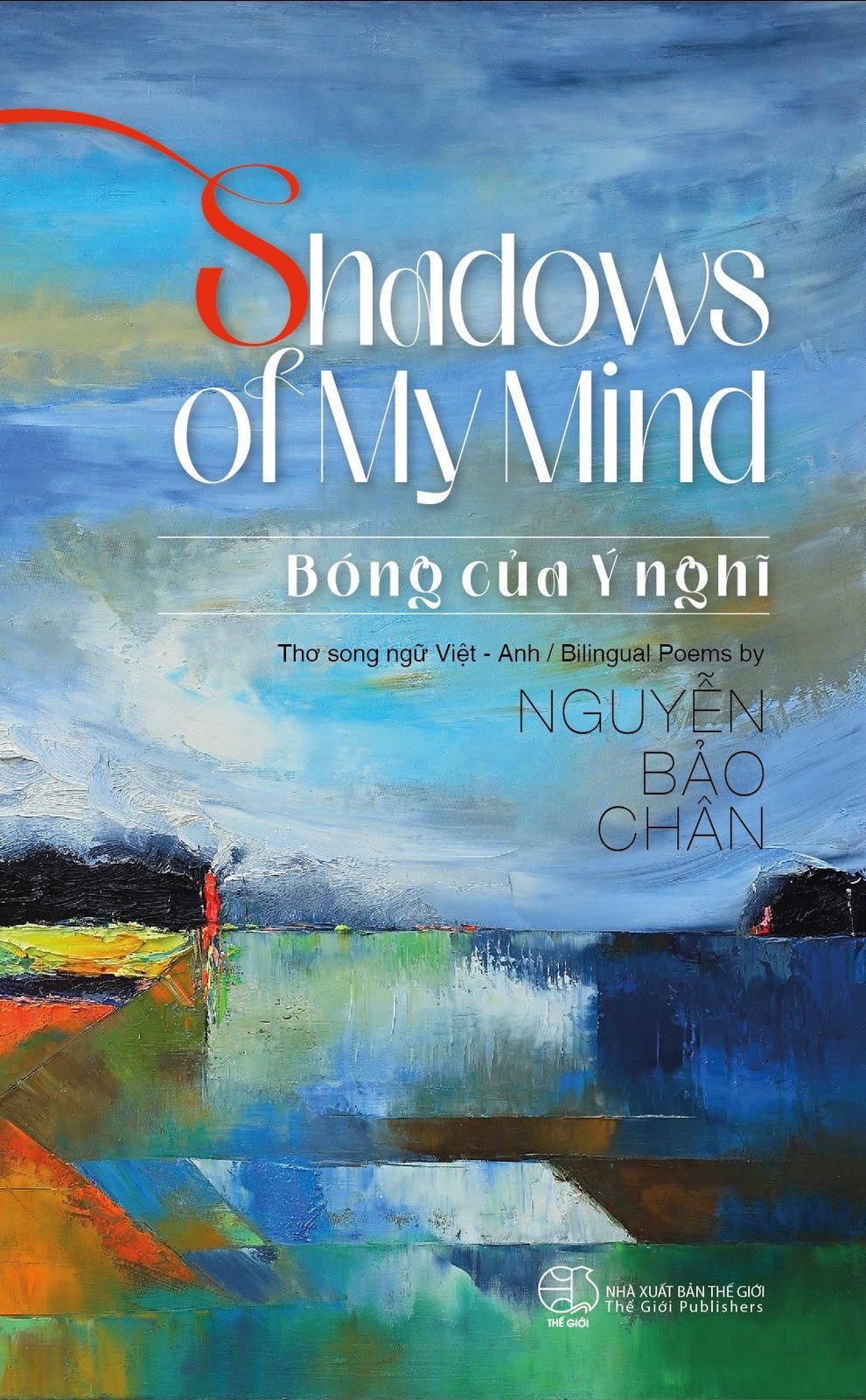 This is a poem by a mature Nguyen Bao Chan. It is beautiful and powerful. Read on to understand why Nguyen Bao Chan's poetry touches the deepest emotions. Marguerite Duras wrote of these "thought shadows" in a 1980 interview, saying: "Women's literature is a systematic interpretation . . . translated from the night and the darkness. been in the dark for centuries… And when women take the pen, they translate that darkness… It's a new way of communicating."
It is poetry of return: "Pride verses / returning to the memory room / Resounding steps / forgotten corners / Verses of dialogue / with my echo". But in another sense, there is no return at all. Development is an unpredictable road ahead. Hope there. Always there."
Professor – Dr. Harry Aveling (Australia)
You are reading the article
"Shadow of Thoughts" – A unique and beautiful collection of poems!

at
Blogtuan.info
– Source:
danviet.vn
– Read the original article
here