Many people do not understand why their phone number can fall into the hands of these service people. Why do these places have such detailed personal information? In fact, there is a whole market for buying and selling personal information that operates blatantly…
Semi-public personal information
Mr. Le Ngoc Hung (Thanh Xuan Hanoi), the owner of the phone number 098388xxxx shared with us about the troubles that he is suffering every day. Recently, I don't understand why an insurance company with a branch in Hanoi often calls for advice and lends money. Initially, Mr. Hung politely refused, but then he continuously received calls from this company. "I don't understand why this company has my personal information while those personal information I only provide to the network operator. I think the authorities need to step in to investigate and handle this situation to avoid trouble, especially revealing all personal information," Hung said.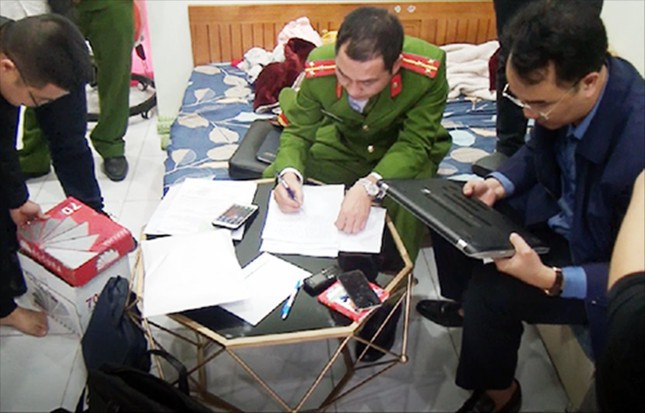 Sharing the same sentiment, Ms. Le Thi Thuy (Van Phu, Ha Dong, Hanoi) said that she is often bothered by service calls. Sometimes they invite you to buy a house, buy land, sometimes they invite you to consult medical services, they even know that she has a child in middle school, so she invites an English tutor, and calls to participate in the stock market. infinitely many. Ms. Thuy said: "Every strange number called is the same as the service number. I don't understand why my personal information was exposed, they even know the date of birth, how many people in the family, what age. Indeed, that is unacceptable."
Just go to Google or a social network to type the keyword "purchase personal information" will bring up thousands of results. The account "Hue An" posted a status in a closed group specializing in buying and selling personal information: "With only 500,000 VND, I will provide you with information data covering many different industries and fields, very useful. for market development. This is the data of dozens of real estate projects from the North to the South, including names, addresses, phone numbers… Not to mention, the seller also offers some other industry data if the buyer needs it.
Mr. Tran Tuan (Thach Thanh – Thanh Hoa), a real estate agent in Hanoi, said that these are very normal and familiar advertisements on the data "market". Tuan explained: "This is a very good way to approach customers, because every industry needs target customers. To reduce time and costs, service people like us will all spend money to buy information, from which they will select and call to reach customers. According to Mr. Tuan, on social networks, there are many groups that share and buy and sell personal information such as: "Prospective customer data", "Big data community", "Specializing in quality data exchange", "Buy market". selling quality data nationwide"…
In these groups, every day, there will be dozens of articles for sale listing information and personal data such as: "Customers buying luxury apartments in Hanoi and Ho Chi Minh City. Ho Chi Minh City", "Customers buy at fashion stores", "Customers come to beauty salons", "Customers are parents with children in high school"… The average price for each data transaction is only a few hundred thousand copper. The number will increase or decrease depending on the demand and quantity. But basically "cheap as dirt".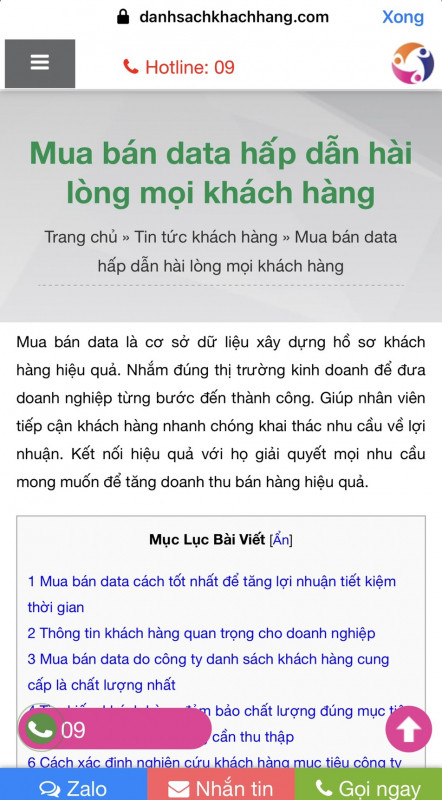 Not only the basic information of customers, the data "market" also openly sells all kinds of "confidential" customer data such as: "I have a large number of rich customers, suitable for Real estate brokers and dealers. Hello to know more". To verify if the information for sale is true or not, we have a phone call to a person named Hoang (specializing in selling data on groups). This person answered the phone very quickly and gave very enthusiastic advice. We would like to buy data from rich people in Hanoi. This guy said, he has data of customers who deposit in banks, both customers who buy villas and luxury apartments. "This is extremely valuable information, leaked from inside, not all sellers have it, because they have acquaintances working at the bank, so they can get it. If you buy it, you just need to transfer the money and I will send the file right after," Hoang self-promoted.
Through research, not only social networks, "data market" is also advertised by sellers on websites, they publicize customer information. The datakhachhang page has all kinds of data for all subjects, from customer data of many major phone carriers, stock customers, car buyers… Even some personal data is listed right away. on the homepage for those in need to choose.
The special thing is, all customer data purchases are never direct. Only when buying and selling, the buyer will transfer and the seller will send the information file to the customer via zalo or email. It seems impossible to contact the data "triggers" directly, partly because they feel unnecessary, but the main reason is still their safety. Just seeing suspicious and unsafe, sellers are willing to block numbers, block messages on social networks.
Through an acquaintance, we came into contact with a data "stork" named Thanh Thang. Thang is one of the people who specializes in selling data in closed groups on Facebook, but selling customer data is not his main job, but he is a financial consultant. Thang revealed, thanks to "special" relationships, I currently hold a lot of data from banks, insurance to people who regularly visit medical facilities, even phone numbers. and information of directors of newly established companies. "This is a professional secret, so it cannot be disclosed. But I'm always proud that my data is the latest and only information today," Thang said.
No businesses have been sanctioned yet
Security expert Vo Do Thang (Director of Athena Cyber ​​Security Center) said that up to this point, there are almost no cases of businesses being held responsible for disclosing customers' personal information. Although the situation of leaked personal information has happened a lot in the aviation industry, mobile information, real estate, life insurance …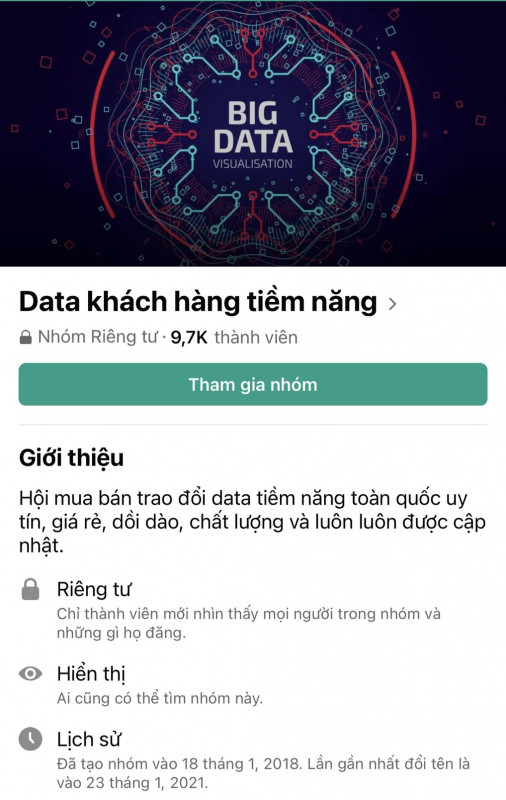 Through studying the sanctions regulations on this issue have been issued and taken effect, but it seems that no case has been taken seriously. In particular, Vietnamese consumers have never filed a lawsuit. Therefore, the spreading, buying and selling of personal information online and businesses that reveal personal information will not be afraid or even flout the law.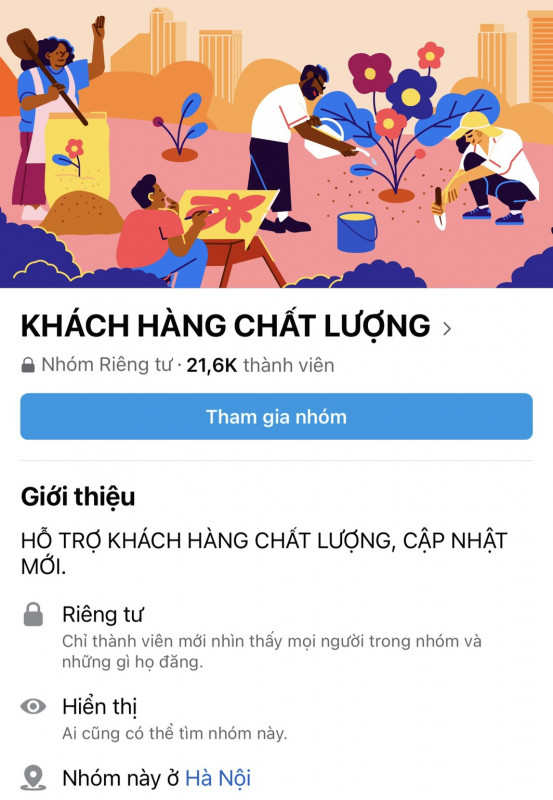 "There are also very few businesses that invest in building technical technology solutions and administrative processes to avoid having customer information stolen, especially from people "in the house" brought outside. Investment is expensive, but not too expensive. But the main thing is that most businesses don't care except for a few industries like banking, so the situation of spreading, buying and selling personal information is still happening as vibrantly as there's never been a ban." expert Vo Do Thang said.
On the same issue, Lawyer Truong Quoc Hoe, Head of Iterlia Law Office said: "The purchase and sale of personal information violates the provisions of article 38 of the Civil Code on the right to privacy. Disclosure and collection of personal information and data must be consented. Buying and selling personal information is illegal, causing harm to society, so it is necessary to criminally handle this behavior.
Over the past time, the functional forces of the Ministry of Public Security and the local police have continuously destroyed many lines of buying and selling data of individuals and organizations. It is worth mentioning that this data is for sale publicly on websites, hacker forums…
Most recently, in May 2022, the Thua Thien-Hue Provincial Police broke down the largest inter-provincial and local illegal trading and sale of personal data, prosecuting 5 subjects for the crime of "Giving or illegally use information on computer networks and telecommunications networks".
Previously, the Cybersecurity and High-tech Crime Prevention Department, Thua Thien – Hue Provincial Police discovered that the group "buying and selling new data 2020" on Facebook has about 300 members, trading and exchanging activities. unauthorized personal information data at the price of 1,000 VND/information. Objects often exchange information via Zalo, Messenger and transfer money through bank accounts.
The investigation results determined that this group had bought and sold about 6.2 million personal data information nationwide, earning an illegal profit of 2.3 billion VND.
(According to World Security)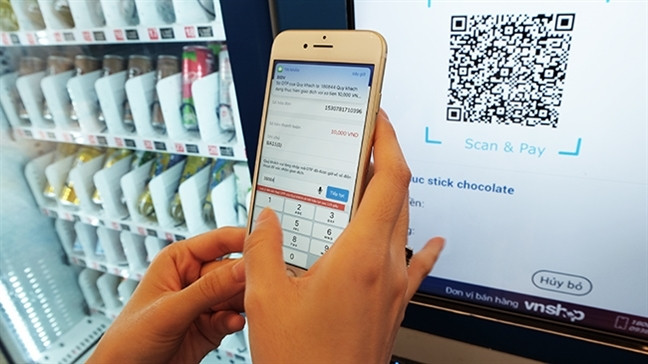 You are reading the article
Spreading because of the law

at
Blogtuan.info
– Source:
vietnamnet.vn
– Read the original article
here