Life Style
Tâm sự
Swimming with her husband, just want a divorce when witnessing her husband's "strange" actions
I am 33 years old this year, been married for 8 years, currently have a stable life, satisfied with a family with 4 members. My two children, the eldest is in 2nd grade, and the child is 3. Family life is also quite comfortable because of a good income, owning an apartment in the city center and having a car.
My husband is 2 years older than me, he and I have been together since college and it was a beautiful and romantic first love. After getting married, I thought it was like a dream. My husband is someone I always trust and feel secure to accompany in my life. Although we are more than 2 years old, we are very similar in many aspects, from the moment we fell in love to the moment we got married, he always loved me, making me very touched with that sincere affection.
My life went on peacefully until one day recently there was a storm. Seeing that my husband was unusually excited about going swimming for half a year, I was also very happy because he knew how to take care of his health and drink less alcohol as before.
That's why I try to take care of the children, have enough food, clean house for my husband to swim, practice sports. In the summer, I also want to go swimming and let my children learn to swim, so I told my husband to take the whole family to swim to get used to the pool before signing up for swimming courses. My husband said he was busy a few times, but still had to Take the whole family for a swim.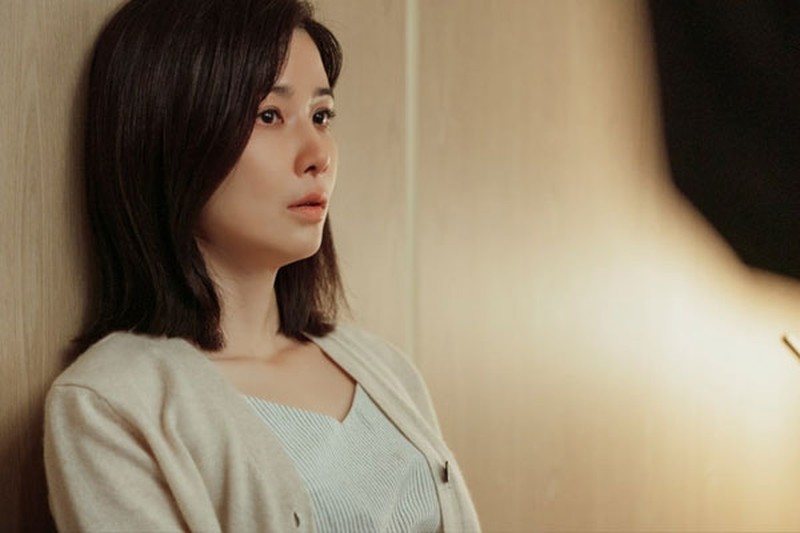 At the swimming pool, me and my children struggled to know where to change clothes, send things… my husband got angry every time I asked him to hold his belongings, and criticized me for being backward and rural. He immediately asked the mother and daughter to play in the children's pool and he went to swim in the adult pool.
Not helping my wife and children at all, but when I changed my clothes back out, I saw a completely different husband. He is enthusiastically carrying things for a beautiful young girl. And yet, during the whole swimming hour, I noticed that my husband only swam a few laps of the pool, then approached the beautiful young girls to chat and get acquainted.
Seeing how he was happy, actively smiling and talking to the girls at the swimming pool next to me, I couldn't help but get annoyed, just wanted to go and ask my husband to come back. I was so disappointed, I didn't expect him to be such a liar. I also wonder, my husband's purpose of swimming for so long is just to flirt with girls? At that time, I only thought of divorce immediately.
From that day until now, I feel uncomfortable when my husband goes swimming, gym and asks him to stay at home but he refuses. I also don't want to have to follow what he does, have a date with anyone because I don't have time. But seeing my husband out of the house, the images at the swimming pool the day before kept haunting me.
Should I outright ban my husband from going to the gym and swimming? If this doesn't improve, should I divorce such a lustful husband? Give me advice with!
You are reading the article
Swimming with her husband, just want a divorce when witnessing her husband's "strange" actions

at
Blogtuan.info
– Source:
Afamily.vn
– Read the original article
here