Released a message that is said to be Phuong Anh Tent saying that his grandfather was in a relationship, TAT had harsh words with the female singer.
On the afternoon of June 10, TAT continued to have harsh words for Phuong Anh Tentwhen the female singer is said to have false statements about this girl's grandfather.
Calling Tent Phuong Anh a "stubborn", "stubborn", "stubborn", TAT said that the female singer was "not forgiven by the young, not loved by the old", even the deceased did not give in.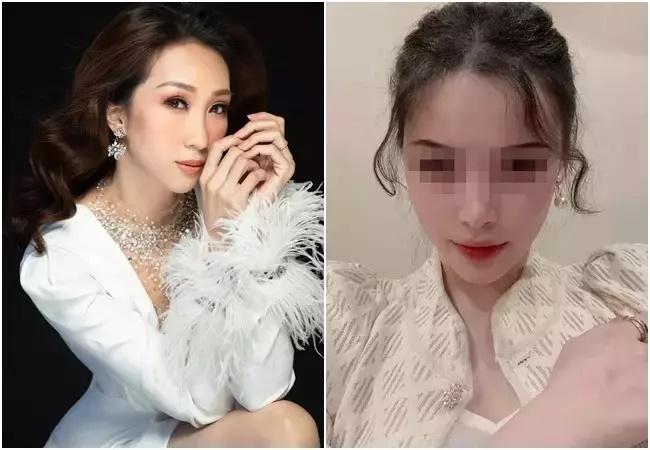 TAT was upset at Phuong Anh Tent's words about his family.
"The type of person like you, I don't understand again, and then the narcissistic translator pulls out a lot of love songs, so I don't talk to you much anymore. You like the court or whatever, because I see it. How many times did she have a big mouth and the end.
But I remind you that you are also shabby, your time is over, no one cares about you very much, people only care about your hot trend morality. I'm still not threatening you, I'm just suing you.
But what do you want to say? Are you waiting to officially destroy my family, then you hold up the divorce papers to brag about being bossy? It's very smart to do that, sister." TAT sarcastic.
TAT also affirms that he is the one who says he will do it. If they can't sue Phuong Anh Tent, TAT will also have a way for people to "teach" the female singer.
"If I can't sue you, I'll have a way to send all the people you mentioned by name to gossip, see how people teach and convert you." TAT is harsh.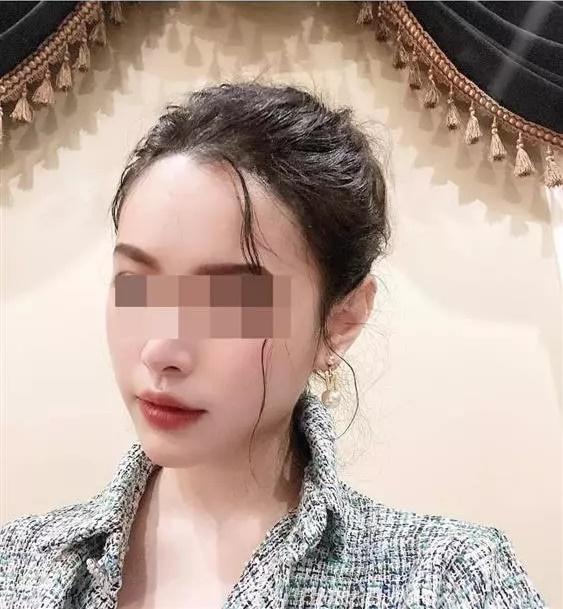 TAT insists that it will sue, otherwise there will be another way to "teach" Phuong Anh Tent.
TAT also released a text message, believed to be from Phuong Anh Tent, to another person. In the message, the "main female" has words that are said to be aimed at TAT family members
"His grandfather is also dating a kindergarten teacher, the same age as his mother. So if I said 'son-in-law learns from his father-in-law', he would die"; "His grandfather was the one pulling the strings in this case…", the heroine in the message said.
Frustrated with the supposed action of Phuong Anh Tent, TAT added: "Sister, when I come here, I really accept you. My 80-year-old man still slanders, the deceased person still doesn't forgive him, his mother curses him to death."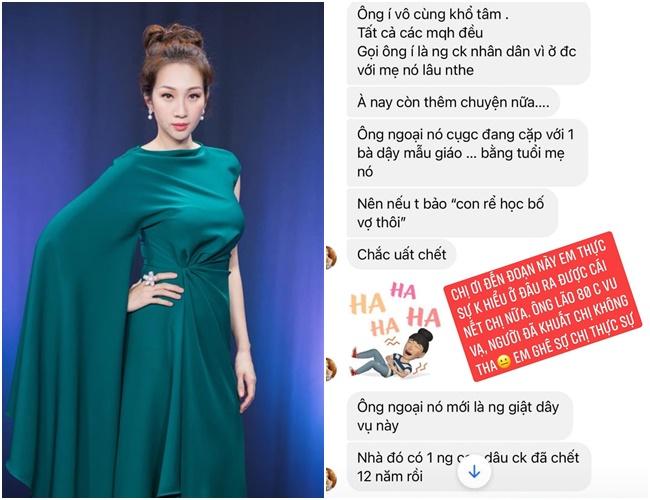 TAT released a chat that is believed to be from Phuong Anh Tent, saying that her grandfather had an affair.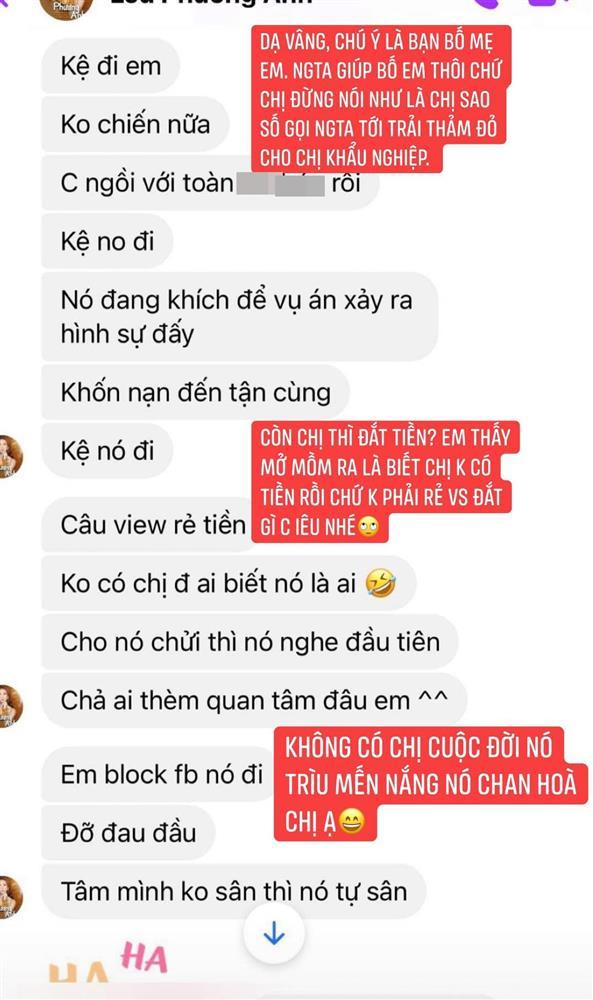 TAT shared a message that is believed to be from Phuong Anh Tent talking about himself.
At the beginning of 2021, social media appeared to say that Phuong Anh is a minor tam, from the TAT account, claiming to be the daughter of the man with whom the 8X vocalist goes.
TAT accused Phuong Anh Tent of shamelessness, causing her mother to undergo psychological treatment, causing her family to suffer. TAT also said that the singer was pregnant with her father. She even threatened to beat her if the other party tried to accept her father as her husband.
As for Phuong Anh Tent, she refused to discuss the case in depth with the media. In addition, the vocalist 8X livestream asserted that there was no need to "justify, barge", even openly confront those who talk too much, attack her family.
According to TAT, Luong Phuong Anh's cheerful attitude to livestream as if nothing happened made her mother cry. TAT also said that his father had also cut off contact with him.
The TAT side also announced that it would collect evidence and invite a lawyer to sue Phuong Anh Tent for stealing her husband and destroying other people's families.
While Phuong Anh Tent did not have any further statements on social media for a long time, TAT sometimes posted criticism and ironic comments about the voice from Vietnam Idol.
Mio
According to Vietnamnet
You are reading the article
TAT was indignant when Phuong Anh Tent said that her grandfather was in a relationship?

at
Blogtuan.info
– Source:
2sao.vn
– Read the original article
here