Dự án
The attraction of the coastal city is associated with tourism exploitation
The model of a coastal urban area combined with tourism development has many outstanding advantages when long-term housing is both a resort and a destination to visit and experience.
The attraction of the coastal city
Urban areas (urban areas) are no longer a new concept in Vietnam. The advantage of large land fund allows investors to flexibly develop a variety of commercial and entertainment products and services to serve the real and stable needs of residents.
Beach real estate often comes with a short-term, purely resort mentality in the form of a hotel/resort or larger scale than an "all-in-one" resort complex. time limit. Therefore, the coastal city is like a new breeze that redefines the market when now sea real estate is a legally owned long-term residence for customers to live in for a long time. In addition to the residence function, the product also carries the breath of enjoyment and relaxation with the blue sea – white sand – golden sunshine that real estate in normal urban areas does not have.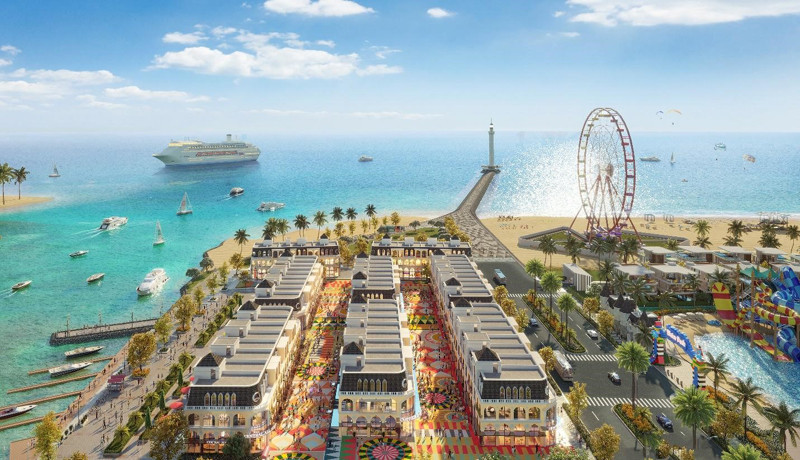 In the trend of real estate ownership, with the criteria for choosing marine real estate, many investors have the mentality of long-term ownership. Long-term marine urban products dominate the market.
When the coastal city doesn't just stop at accommodation
Enjoying the most facilities in a limited time of vacation is always an indispensable need of travel devotees. According to a survey by the Vietnam National Administration of Tourism, about 60% of the spending of international visitors to Vietnam is for accommodation and meals; shopping and entertainment only accounted for 20%. Meanwhile in Thailand, Singapore, Japan, and Hong Kong (China), the percentage for shopping and entertainment accounts for 50%-60%.
According to statistics of the Vietnam Tourism Advisory Board (TAB) in 2018, the average visitor to Vietnam only spends 96 USD per day, while Thailand is 163 USD and Singapore is 325 USD.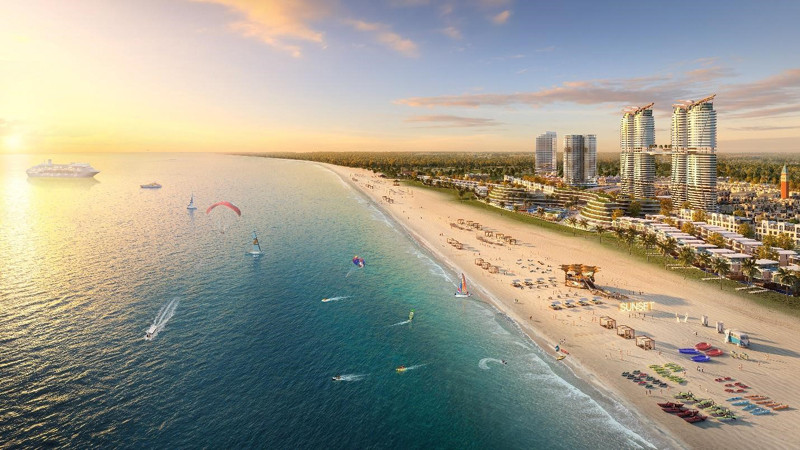 This requires Vietnam's real estate projects to be associated with "all-in-one" tourism, and only large-scale projects with a long sea front are able to carry out this story.
Similar to an "all-in-one" resort complex, the development of the coastal city into a tourist destination helps visitors and owners enjoy a variety of facilities from entertainment – shopping – entertainment – sea tourism – resort right in the project. This trend helps the project to proactively approach the abundant number of tourists that grow steadily every year. However, the difference is that most of the "all-in-one" resort complexes are owned for a limited time while the coastal city combined with tourism is a long-term residence.
A large-scale beach tourism city in Binh Thuan
According to the land use planning map in 2021, the sea frontage strip from the border of Ham Tan (Binh Thuan) to Ho Tram (Xuyen Moc), more than 95% of the functional land fund SKC (land for business establishments) and TMD ( commercial and service land) owned for a limited time. Venezia Beach is a rare project with a sea front that is planned for residential land and long-term ownership, so it will develop into an urban – tourism – marine style pioneering HomeResort in Vietnam. Thanks to long-term ownership, customers can truly own their own home in a diverse tourism ecosystem.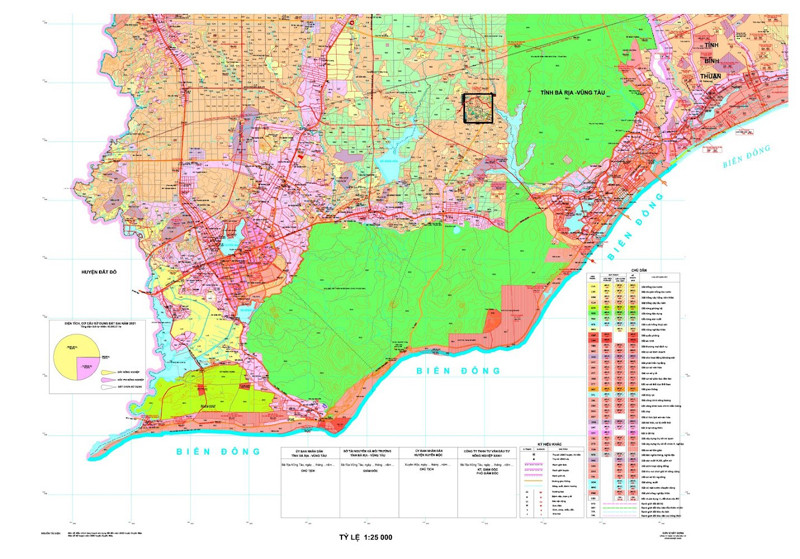 On a scale of 72ha, taking advantage of the impressive 1km-long sea frontage and topography when converging 1km of river frontage and 4km of lake channels, Venezia Beach has caught up with the "all-in-one" trend to form A comprehensive tourism ecosystem with 16 utility clusters serving the needs of wellness – entertainment – entertainment – commercial shopping – sea sports, …. brings endless experiences 24/7 for a vacation exciting. In addition, Binh Chau hot spring, Phuoc Buu primeval forest, 18-hole golf course, international casino, safari… only 3-5 minutes away from the project, helping the project inherit unique tourism values ​​that are hard to find in other areas. other seas.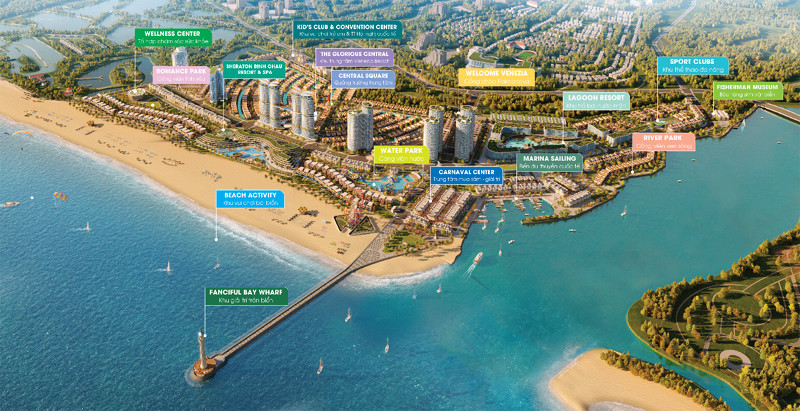 All are operated according to the standards of the famous global brands Marriott International and Best Western. At the same time, pioneering cooperation with Vietnam's leading travel group Crystal Bay to exploit travel, conduct tours to the project. With abundant customer data from 3 brands, combining the advantage of approaching 22 million guests from the intersection of Ba Ria Vung Tau with Binh Thuan is the basis for optimizing the problem of accommodation exploitation and tourism service business. .
Doan Phong
You are reading the article
The attraction of the coastal city is associated with tourism exploitation

at
Blogtuan.info
– Source:
vietnamnet.vn
– Read the original article
here